Get Comfortable At PTS Furniture
May 1, 2021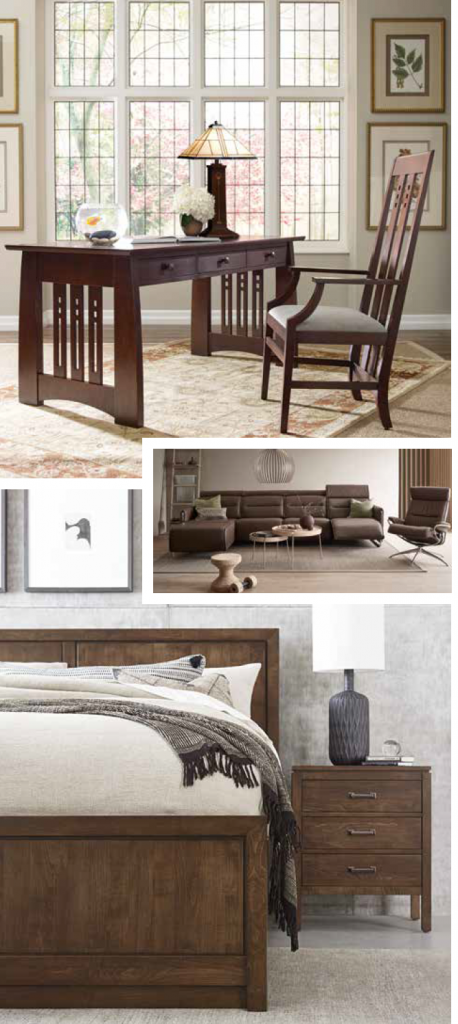 With 2020 now behind us, many people are turning their focus to feeling more normal and sprucing up their homes. With many people moving their work offices into their homes, PTS Furniture has been helping clients design functional work environments to optimize at-home productivity without compromising style and comfort. Adjustable stand-up desks continue to rise in popularity for home offices, while desks with rustic woods and other finishes make rooms appear less office-like. Comfortable, ergonomically correct office chairs also remain in high demand for those who spend a lot of time sitting at their desks. Find the perfect mix of function and beauty with a wide variety of desks and returns, executive desks, file cabinets, bookcases, and office chairs to design the home office of your dreams.

Bright colors are making a comeback. Neutral sofas with a pop of color and a complementing bright-colored accent chair or recliner are the perfect way to bring life to your living and family room furniture. Updated dining room furniture has also become a common request in 2021 as clients seek comfort with a contemporary look while they continue to spend more time at home.

With the uptick in consumer purchases comes longer delivery times for furniture in our current climate, but PTS customers are not discouraged. They want to make their homes as beautiful as possible and know the quality of furniture at PTS is worth the wait. While trends may come and go, the knowledgeable designers and salespeople at PTS Furniture continue to make clients feel right at home, just as they have for the past 40 years.
PTS Furniture
250 Conejo Ridge Ave.
Thousand Oaks
805.496.4804
ptsfurniture.com