Gardens for Peace and Serenity
July 27, 2020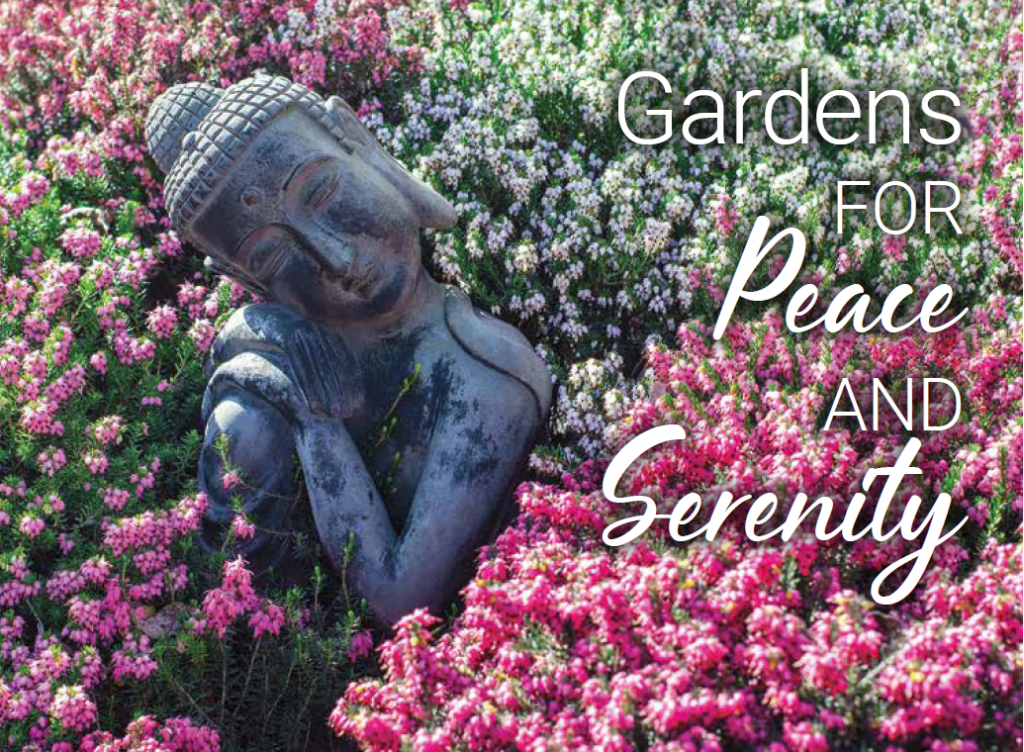 Now that we have all been at home for so long, many of us have no-ticed things around the house that we want to change or improve. In Southern California, we can be in our backyards pretty much all year long, and now, with this extra time at home, it's a great opportunity to create a garden for peace and serenity. When we have a tranquil place to relax and unwind in the fresh air, it nurtures our soul. Gardens come in many different shapes, sizes, designs, colors, and fragrances. Add in the sounds of birds chirping, a cool breeze, and a water feature, and it can make any day melt away. A garden is the perfect place to take refuge with an ice tea or a glass of wine, a favorite book, or music for a little me time. It can be a formal garden or just a section of the yard dedicated to your peace that reflects your individual style.

Color: Choose your favorite colors in a soothing theme or add a splash of color in contrast.

Furniture: Pick a cozy, comfortable spot to sit, like a lounge chair or charming wood bench with a small stone or wrought-iron table.

Potted plants: Add fun pots in colors to break up all the greenery or create a border to your garden.

Water features: Enjoy a small fountain or a water feature to add that relaxing and soothing white noise.

Flowers: Do your research on what is easy to maintain and grow in the sun or shade of your garden. Keep it simple, uncluttered, and well-trimmed so it does not become over grown.

Art: Consider garden art to add that extra design touch that truly defines your individual style and adds char-acter to the area—a small statue, a birdbath, fountain, iron decor or a collection of ornaments.

Pathways: Include a gravel, stone, or woodchip pathway for ambience.

Herbs and vegetables: Go beyond plant flowers with herbs and vegetables that have beautiful flowers too. Try chives, spring onions, dill, thyme, basil, pineapple sage, rosemary, as well as flowering fruits and vegetables.