Decorating in White
October 23, 2022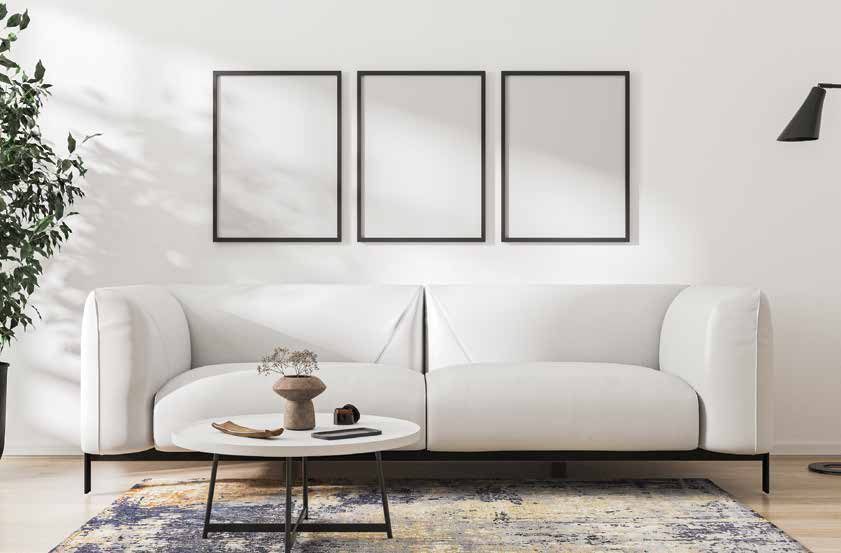 Nothing creates a blank slate better than white. This year, many homeowners are choosing white for everything from walls to furniture. White is timeless. It can also take time to clean. Only you can decide whether the plusses outweigh any concerns.

Fresh look
White walls work well as a canvas for colorful, dynamic views. Choose the perfect shade, from ultra-creamy and warm to cool blue or green undertones. Keep it more monochromatic with matching white-upholstered furniture. And consider contrasting white walls with deep walnut flooring and bannisters for a truly dynamic look.

Feng shui of color
Light creates a positive effect in feng shui, the art of building harmony between people and their environment. White also represents purity. Chefs often present their cuisine on white plates to keep the focus on the food. White also lends a larger, brighter look to a space. Since white represents cleansing and purification, it's perfect for kitchens and bathrooms. Add pops of color to keep things interesting. Make sure your paint hue blends well with your other finishes—such as white subway tiles, marble, and large appliances—to keep things balanced.

Keeping up with all the upkeep
White requires mindfulness—as it tracks dirt easily. A little extra care goes a long way when maintaining white walls and furniture. Consider white slipcovers for easier cleaning. Mix it up with different shades and textures of white. Incorporate materials such as leather, faux leather, and suede, as well as various patterns and hues—from grey to khaki—to add depth.

Brighten your life with a heavenly home bathed in white. With a bit of planning, you'll be on cloud nine in no time.