Cellar Masters
May 1, 2021
Continuing the Tradition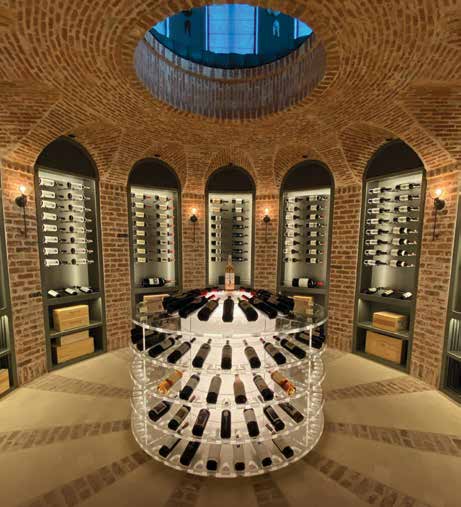 A cellar master is someone who supervises the making of wine, which certainly makes Cellar Masters an apt name for a company that has crafted more than 2,500 custom wine cellars over the past three decades.

Seven years ago, Scott Berry bought Cellar Masters when Founder Ben Benoit retired to his vineyard in Baja's Valle de Guadalupe, Mexico's premier wine region. Adding his own unique taste and perspective, Berry continues to lead his team in the design, construction, and installation of climate-controlled custom wine cellars and storage solutions.

"We continue to design and build wine features that are not only functional but beautiful," says Berry. "We strive to bring these elements together to increase the overall enjoyment for both the avid collector and casual wine enthusiast alike."

A life-long passion
Wine has been a big part of Berry's life ever since he was a teenager helping grow grapes and make wine with his family in Mendocino County, California, and his unquenchable thirst for perfection is what separates Cellar Masters from its competitors. "I share our clients' passion," explains Berry. "Understanding their wants and needs allows us to design a wine feature that meets or exceeds expectations."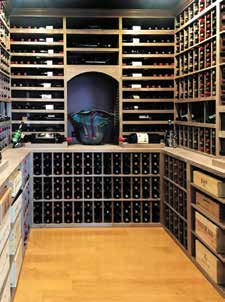 A fully licensed and bonded contractor, Cellar Masters serves clients throughout Ventura, Los Angeles, Santa Barbara, Orange, and Riverside counties. The knowledgeable team of design experts, craftsmen, and skilled cooling technicians works in tandem to create the custom wine cellars of clients' dreams.
Entertain in style
Cellar Masters creates wine cellars for both residential and commercial use, utilizing the finest-quality materials and in-house wood shop to craft traditional and contemporary cellars that will charm any wine enthusiast.

Wine walls have become the latest trend in wine storage, bringing wine out of the basement and into the living space. Sleek and stylish, these wine features incorporate stainless steel, frameless glass, and acrylics to maximize any space within the home or business.

Cellar Masters can also help transform any under-utilized space, such as a closet or the area beneath the staircase, into a unique wine cellar.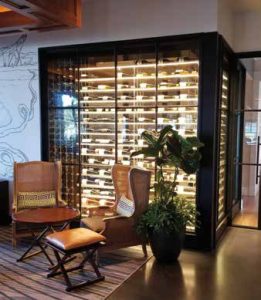 Keep it cool
The ideal temperature for storing both red and white wine is 55 degrees Fahrenheit. High-end wines require aging to achieve the perfect balance, however most wine produced today will not improve with long-term aging. While maintaining 55 degrees is ideal, if opening bottles of wine within six to seven years of release, they may not require refrigeration if a stable temperature below 70 degrees can be maintained.

Cellar Masters also provides wine storage at its Newbury Park location. Those preferring to keep their wine closer to home will be happy to know that Cellar Masters has continued to operate during the pandemic, employing masks and social distancing. Following installation, clients can arrange for an annual service contract to maintain their cooling system. That's surely worth its weight in wine.
---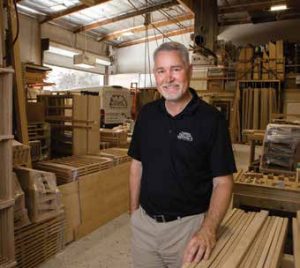 Cellar Masters
2088 Anchor Ct., #A
Newbury Park
805.375.5040
cellarmastersinc.com