C Style: Summer of Luxury
May 23, 2021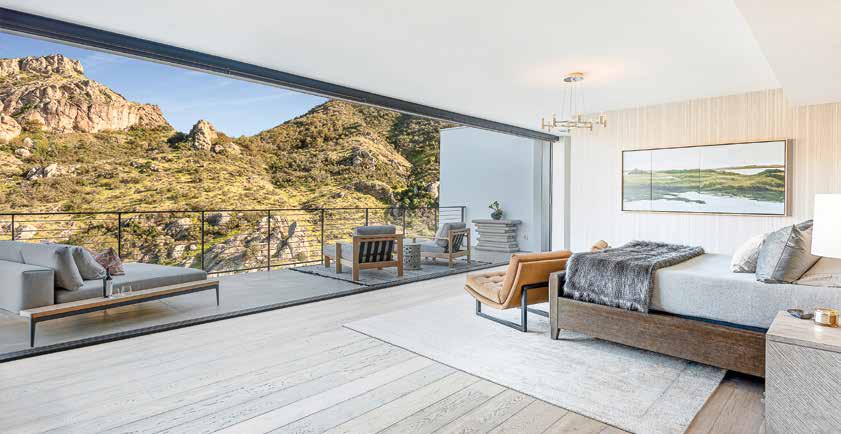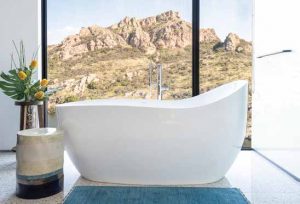 Summer is my favorite time of the year. It's typically a slightly slower time for designers as lots of clients are travelling, so I use any down time to live as luxuriously as I can at home. And luxury does not necessarily mean lavish. Everyone's idea of luxury is different, but for me, I think of luxury as unpretentious, comfortable, and functionally chic—things that ease my daily life experience. It's about elevating the ordinary.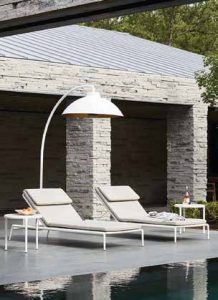 It's the time I get to entertain friends and family, whether it's for a casual Fourth of July party or Summer Solstice soirees. It's also the time for self care at home. So, no matter how you define luxury, here are some tips and products to elevate your living spaces and create some luxury for yourself this summer.
We're so blessed in Southern California with the weather, and nothing changes the atmosphere at home better than opening up doors and windows and letting natural light and nature in. Use those outdoor spaces as an outdoor room. Outdoor rugs are affordable and instantly elevate an outdoor space. Among my favorite summer accessories are the fun and functional Bells side table/ice bucket from Gloster for those hot days in the sun. And for cooler evenings, you can extend your great moments with the modern outdoor heater, The Heat Sail by Sutherland. Not only does it keep you warm but the heat source is infrared thermal heat which stimulates the body's metabolism, energy, and overall mood.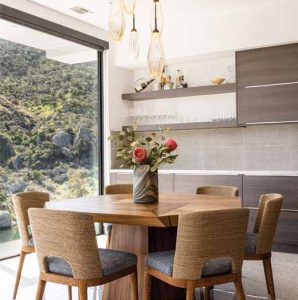 Indoors, I love to declutter the kitchen counters for a sense of calm and also to keep countertops ready to go for impromptu, buffet-style entertaining. Instead of bringing in the typical flowers, I love to go for something really unique and unexpected like Queen Protea or lush chrysanthemums. All you need are a few stems, and you'll have instant impact. For entertaining, think of creating a feeling for your guests, not a theme. Finger foods on mixed china creates a relaxed and fun tablescape that feels unique and custom. Here's the key: If you mix patterns, make sure they have a similar color palette, and if you mix different periods, make sure that they share similar proportions. Don't forget the signature drinks and some Ye' Ye' French 60's music in the background for an effortless C'est chic!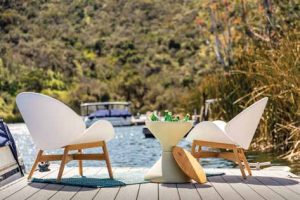 In the bathroom, find inspiration from what you love at your favorite spa or hotel and replicate that. Maybe it's just a simple table by the tub for candles, mints, and a book. Or perhaps it's changing up the bed for more of a summer look. In the hot summer months, I switch out my sateen sheeting for sheeting that keeps me cooler at night. High-quality percale sheets and eucalyptus sheets offer above-average breathability and provide a cool and crisp night's sleep. Frette and Sferra have some wonderful options.
So, when you have the R&R time or happen to find yourself with a spare moment this summer, take a look around because it's all in the details. Hopefully, you will find that luxury is in the simple things.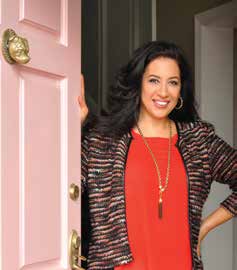 MAYA WILLIAMS DESIGN
818.854.6031
maya@mayawilliamsdesign.com
FB: MayaWilliamsDesign
IG: mayawilliamsdesign