Ensele Natural Healing Center
February 14, 2019
Heal your brain, your body, your life, naturally

ENSELE, "A Center for Natural Healing" in Calabasas, provides a unique opportunity for those suffering from a wide range of conditions—from memory loss and depression to addiction and PTSD—to heal naturally. At the backbone of the work is their Foundation For Healing Naturally, a charitable organization dedicated to assisting people of all ages and conditions in healing from within, without medications. This past November/December, for instance, the center offered free healing services for victims and families of the fire and Borderline shooting.

Founder Selene Kepila is a renowned natural- healing provider and health coach, specializing in brain optimization, infrared light therapy and micro-nutrients, which are advanced modalities that foster healing regardless of the health issue (mental, emotional, or physical). These modalities can improve cognitive functioning and learning, reduce chronic stress and addictive tendencies, improve sleep, and much more. The center offers this and other healing methods, depending upon each client's needs.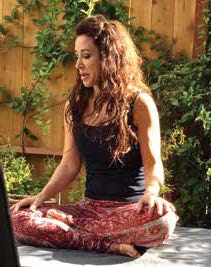 Already as a child, Selene realized that everything is simply made up of energy. "I quickly understood how we could heal all disease, manifest anything we want, and shift and flow with energy," she says. "Through years of training, I discovered how powerful these tools can be when used in your life."

Donations to the foundation are tax deductible and assist those in need who apply to work with the center. Individuals seeking sponsors can share their story on the website at TheFoundationForNaturalHealing.org. Those looking to help or heal can visit ensele.com or contact the center at 818.914.6924 or by email at info@ensele.com.