Encino Outpatient Surgery Center
March 7, 2022
Caring for the Community for More Than a Decade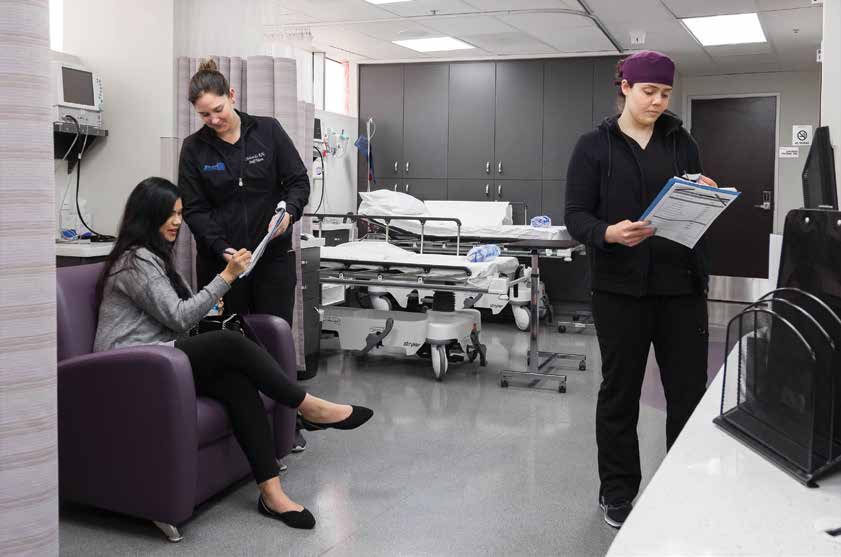 A strong commitment to excellence and quality—plus an outstanding team of nurses, technicians, administrators, and support staff—has made Encino Outpatient Surgery Center (EOSC) a top choice of patients and physicians since opening in 2012.
Jeffrey B. Glaser, M.D., a well-respected physician who is dual board certified in pain management and anesthesiology, teamed up with renowned surgery center developer, engineer, and businessman Suhel Siddiqui after recognizing a need within the community for a first-rate ambulatory surgery center that was both physician and patient centric. Together, they built a comprehensive center and assembled a top-notch team that truly cares about its patients.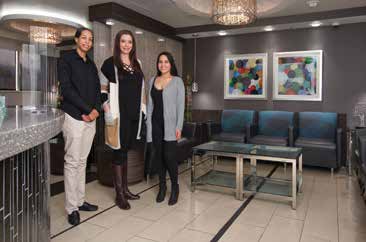 "In the Los Angeles area, there are surgery centers on virtually every corner," notes Dr. Glaser. "Not all surgery centers, however, are created equal. EOSC stands above the competition on many levels. Our highly qualified, well-respected physicians and staff remain the most important factors distinguishing us from other surgery centers."
While those centers may provide similar services, EOSC stands out, consistently receiving high praise from physicians and patients alike as professional, safe, and welcoming. EOSC's decade-plus service to the community is a further testament to its outstanding quality and dedication. AAAASF (American Association for Accreditation of Ambulatory Surgery Facilities) and Medicare certified, EOSC serves the communities of Calabasas, Hidden Hills, Agoura, Westlake Village, Thousand Oaks, Woodland Hills, and the greater Los Angeles area and is a proud member of the Cedars-Sinai Valley Network.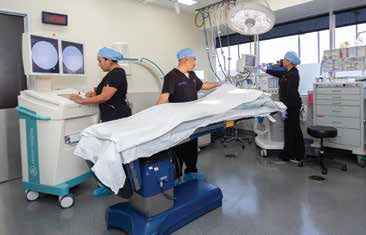 As chief medical officer, Dr. Glaser assembled a dream-team of compassionate expert physicians that encompass a range of specialties from pain management, spine surgery, gastroenterology, and otolaryngology to plastic and orthopedic surgery, urology, gynecology, and general surgery.
"Our pre-op and recovery nurses possess extensive experience, not only in those departments but also emergency medicine and/or intensive care," assures Dr. Glaser. "We deeply care about the patient experience and spare no expense ensuring we remain the most relevant and modern surgery center with regards to monitoring and equipment while ensuring patient comfort and compassion on every level." Dr. Glaser also is medical director at the Glaser Pain Relief Center in Encino, where he and John Zheng, D.O., provide comprehensive pain-relief solutions for a range of conditions.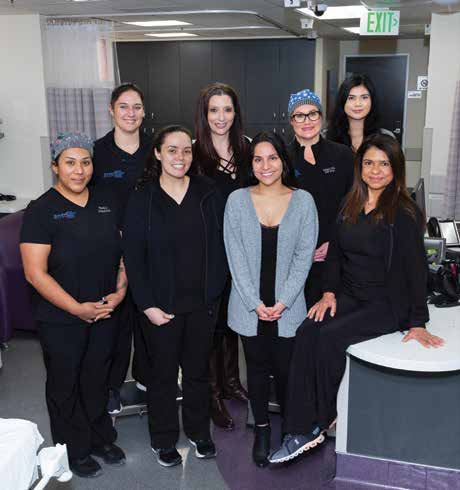 The entire team at EOSC ensures the highest level of care, providing the safest experience for patients seeking a variety of surgical and endoscopic procedures. The expert medical staff of board-certified physicians and anesthesiologists works with patients suffering from pain issues, digestive disorders, urinary or reproductive problems, and ear, nose, and throat disorders. Skilled plastic surgeons also perform facelifts, blepharoplasty, rhinoplasty, and more with exceptional results.
When surveyed, 95% of patients would return or recommend Encino Outpatient Surgery Center to friends and family. It's especially comforting to know patient health and safety remains EOSC's top priority. They want everyone to feel confident about their continued commitment to providing a safe, clean environment during the pandemic and beyond.
Encino Outpatient Surgery Center
16311 Ventura Blvd., #580
Encino
818.986.1037
encinosurgery.com