Dr. Fadly's California Spine & Pain Institute
November 12, 2018
Knowledge. Ethics. Results.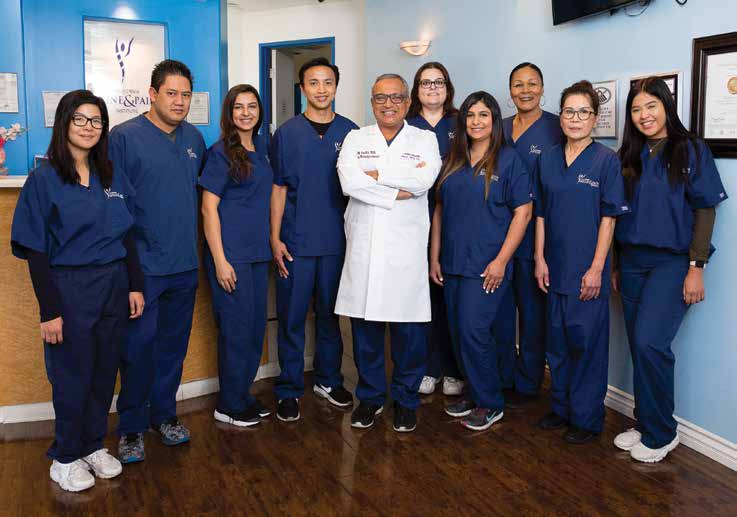 Whoever came up with the slogan "no pain, no gain" clearly never experienced its chronic consequences. Many of us have suffered, or will suffer, from debilitating pain, the kind that makes performing even the simplest tasks a struggle. Appropriately named after the Greek goddess of revenge, Poine—pain from injury or disease certainly feels like punishment as it zaps one's life force. Fortunately, there is hope.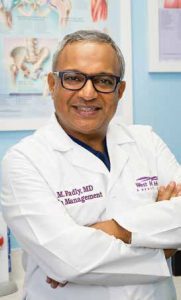 Dr. Magued Fadly, M.D., QME (Qualified Medical Evaluator), helps put the zest back into countless lives. In 2001, after completing his residency at Yale and an accredited fellowship in pain management at the renowned Cleveland Clinic, Dr. Fadly established the California Spine and Pain Institute in West Hills and Encino. Since then, he has treated more than 500 fellow physicians and their families and friends, aside from tens of thousands of patients, becoming the preferred pain management consultant in the area. His goal is to minimize distress after just one session and fully restore function within four weeks. The institute reports a whopping 95% success rate, among the highest in the country.
Dr. Fadly is one of the few accredited, fellowship-trained pain-management specialists in Southern California. His vision for the California Spine and Pain Institute is to offer comprehensive, quality pain care in a compassionate and nurturing environment with spot-on diagnoses and sameday appointments. "I believe that pain relief is the core foundation of medicine," says Dr. Fadly. "As a result, my unending goal is to conquer pain and restore function to each individual suffering from pain." He strives to be available to his patients whenever pain strikes.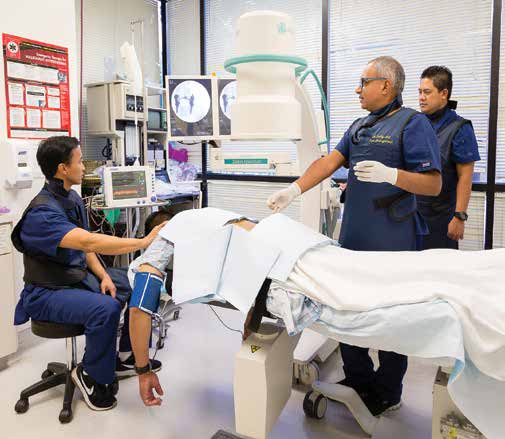 Dr. Fadly also believes in giving back through education. He teaches students, residents, and fellows from all across the United States and continues to pioneer innovative pain-management techniques, such as ozone revolution therapy for joint pain and lasers for disc problems. His clinics utilize state-of-the-art procedures from balloon kyphoplasty to stem cell therapy, along with time-honored treatments such as acupuncture. Dr. Fadly has been the leader for the regenerative treatment of platelet-rich plasma and stem cells.
Hippocrates, renowned for his quote that physicians "… do no harm," also stated that "divine is the task to relieve pain." For anyone suffering from pain, there is clearly nothing more heavenly than its relief.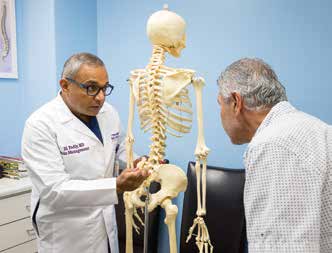 Common conditions treated:
Sports injuries
Back pain
Headache and neck pain
Shoulder and knee pain
Sciatica
Bladder pain
Vulvodynia
Fibromyalgia
California Spine and Pain Institute
818.225.0045
855.HEAL.PAIN
West Hills ~ Encino
CaliforniaSpineandPainInstitute.com
by Lori Berezin
Photography by Marvin Steindler