Discover Health & Wellness Benefits at Valley Salt Cave
July 6, 2021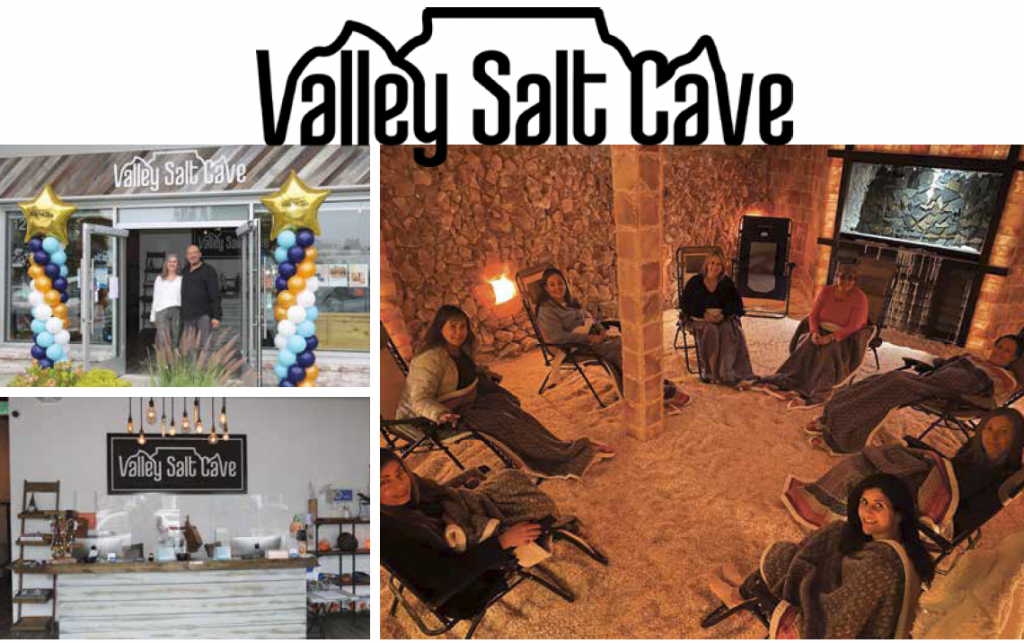 Cofounders Kari and Warren Shulman fell in love near Table Mountain in Cape Town, South Africa, where Kari grew up. After the couple relocated to Los Angeles, Kari began suffering from various autoimmune ailments. During their search for holistic treatments, they discovered that salt caves might provide at least a partial answer. To that end, the couple opened Valley Salt Cave in Woodland Hills, hoping to help others naturally improve health issues such as allergies, asthma, sinus infections, skin conditions, and more.
Valley Salt Cave utilizes six tons of pure pink Himalayan salt, including salt crystals, bricks, and chunks. Himalayan salt contains an amazing 84 essential minerals and elements. It's also antimicrobial and antibacterial. There's even a waterfall feature to recreate the feeling of a natural salt cave.
"All you need to do is just breathe," explains Kari. "You simply sit in a zero-gravity chair wrapped in a nice fluffy, sanitized blanket, as it is a cool 65 degrees." The halogenerator does the rest, aerolizing one teaspoon of medical-grade salt into the cave throughout each rejuvenating 45-minute session. Halotherapy, or salt therapy, acts like a toothbrush for your lungs as it clears out foreign substances, reduces inflammation, and dissolves bacteria.
Kari and Warren built an entire wellness community through their store, with salty yoga classes, sound baths, guided meditation, and emotional freedom technique (EFT) tapping classes akin to psychological acupressure. In addition, you can schedule individual and couples massages, therapeutic salty massages, and Reiki energy healing.
Experience the cave on your own or create a wellness retreat with a lucky group of up to 12 like-minded souls. They even offer membership packages ranging from one to two months of unlimited salt sessions, with special rates for teachers, nurses, and teens. It's perfect for all ages, and children under 12 use the salt caves for free. Enjoy a little retail therapy with holistic Himalayan salt products, crystals, books, jewelry, sanitizers, and essential oils. Sign up for sessions, shop, or treat someone you love to a Valley Salt Cave gift card online or at the store.
Valley Salt Cave
20929 Ventura Blvd., #12
Woodland Hills
818.963.7646
valleysaltcave.com