Calabasas Fitness Center
June 1, 2023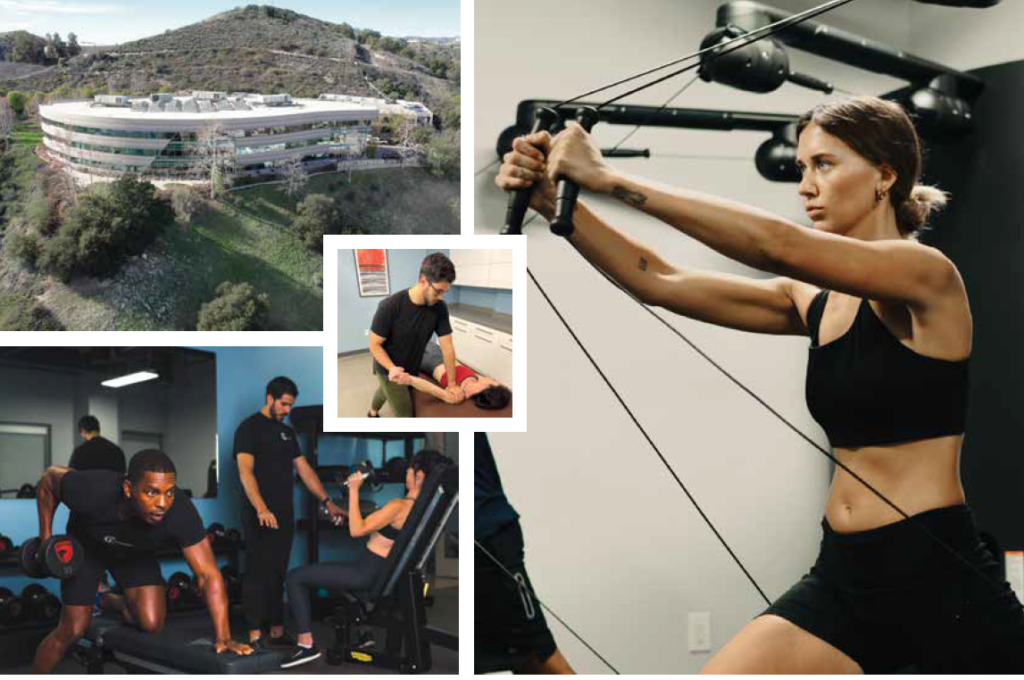 State-of-the-Art Fitness Facility Opens in Calabasas
Calabasas is now home to a new state-of-the-art fitness center, with equipment and services unlike anything else available in the surrounding area. Calabasas Fitness Center (CFC) is in the iconic View at Calabasas building, located just north of the Calabasas exit off of the 101 freeway, offering an elevated and exclusive experience for clients.
CFC is on a mission to help members move more and move better. Whether you are a weekend warrior, an experienced lifter, a busy professional with limited time to work out, a gym rat dissatisfied with your current regime, or someone avoiding working out due to chronic pain or an old injury, CFC can help you reach your personal goals.
The equipment is designed to provide a three-dimensional fullbody training experience rooted in scientific research using natural body movements. You can work one-on-one with a personal trainer or join a small group class given by one of their experienced coaches. If you are not ready to work with a trainer, they can design a customized exercise plan to follow step by step to take the guesswork out of your workouts. They also offer bodywork that is more like physical therapy than a massage, focusing on joints and connective tissue to help improve range of motion. CFC is also adding nutrition coaching as well as a transformation program which bundles all of their services into one monthly rate.
Calabasas Fitness Center offers complimentary tours to show you how their advanced equipment and training can get you measurable results in the least amount of time.
24151 Ventura Blvd., #130
Calabasas
818.835.3566
calabasas.fitness
info@calabasas.fitness