Aesthetic Smile Designs
November 5, 2022

How Your Smile Can Age You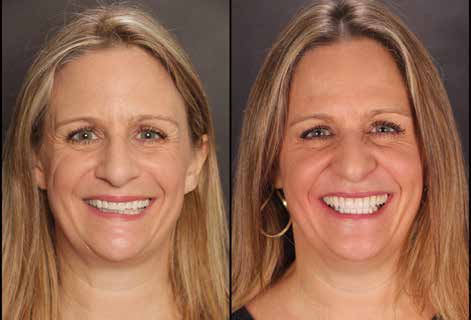 Are your teeth starting to disappear? Have you noticed new wrinkles, or does your chin look like it's disappearing? As we age, our teeth get shorter from years of chewing, grinding, and clenching. Over time, this can take a toll on your appearance. So, if it feels like your smile looks different than it did a decade ago, you are not imagining it.

Teeth get flatter and shorter from years of regular wear (chewing). And shorter teeth mean a shorter face. That's because your teeth are the structural foundation for your face. When that foundation begins to deteriorate, it creates a ripple effect on the rest of your face, such as sagging, fine lines appearing, a sunk-in look, etc. See the photo above of our patient as an example.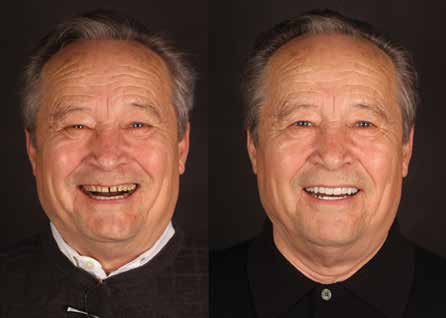 In addition, as teeth wear, it can cause headaches, migraines, and toothaches as well as neck and back pain. The reality is that with age, faces can shorten, chins move forward, cheeks become hollow, and wrinkles appear. The good news is that there is a way to reverse or at least slow down the inevitable. By lengthening your teeth, you can lift your cheeks, eliminate muscle tension, fill out fine lines and wrinkles, get rid of saggy droopy eyes, and even improve the fullness of your lips.
Restoring beauty and function to your smile
Having a youthful smile is about much more than just looks. BioRejuvenation Dentistry addresses not just aesthetic concerns but also the functional aspects of your bite. When your teeth and jaw are properly aligned, they fill out your facial volume, creating a more youthful appearance. BioRejuvenation is a full mouth rehabilitation focusing on restoring your chewing system to the optimal position, which relaxes your jaw-joint muscles and reduces stress on your teeth.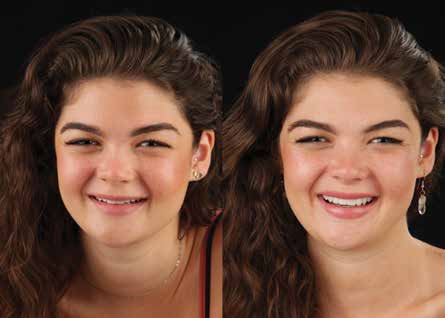 Wondering if BioRejuvenation can help? Try this.
Put a folded piece of paper towel between your upper and lower teeth to simulate what your face would look like with restored teeth (lengthened teeth). You will notice an apparent difference, like lines and folds on your face become softer.
How to find the right dentist
"Use the traditional tools, like before-and-afters and reviews, to determine whether a dentist's results are consistent. Consider what they're about on their site," Dr. Bernie Villadiego advises. "Are they talking about how the muscles work? Are they talking about the joints and jaw? Are they actually talking about restoring the face and chewing system and not just the teeth and gums? If not, this kind of work may be off their radar. That doesn't mean they're not a good dentist. But this may not be the right practitioner for you."

Let us help you look more youthful
If you are unhappy with the way your face has been aging, we can help. Restore your smile and youthfulness with BioRejuvenation Dentistry—your facelift without surgery. Dr. Bernie Villadiego is an accredited member of the American Academy of Cosmetic Dentistry and an expert in the field of BioRejuvenation Dentistry.
Aesthetic Smile Designs
23622 Calabasas Rd., #119
Calabasas
818.341.1345
aestheticsmiledesigns.com