Advice from the Fit Foodie
April 17, 2021
Don't count the bites, make the bites count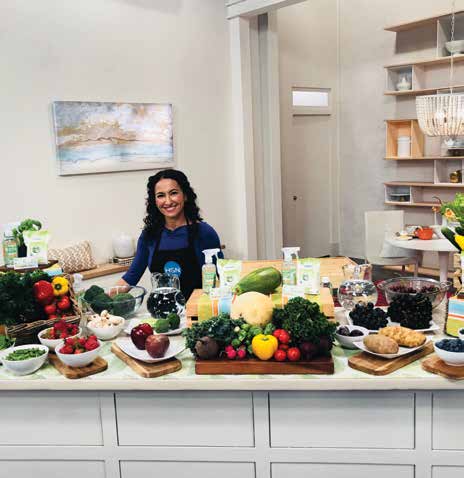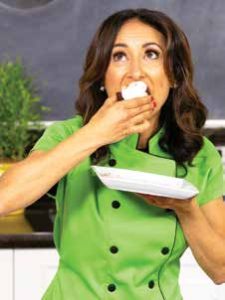 One of the main goals of Mareya Ibrahim, aka The Fit Foodie, is to inspire people to make better choices about what they eat. She explains, "Rather than obsessing about food and counting calories, make your choices more about feeding the whole you. Living from a diet mentality means living from a place of deprivation rather than abundance, flavor, texture, and celebration."
Mareya has been in the 'world of food' for the past 27 years. "Being Middle Eastern, food is a huge part of life and the glue for every gathering. Yet," she adds, "I had a really unhealthy relationship with food and lived with an eating disorder for the better part of a decade." Her journey began as a place of healing and an attempt to reconcile her own fears surrounding food. It also became a way to improve her father's health during his recovery from cancer. This led to creating her company—Grow Green Industries, INC.—and all-natural, patented eatCleaner® produce wash and wipes. She also started writing books "to help people live their best lives by understanding just how critical of a role food plays in reaching their goals and thriving."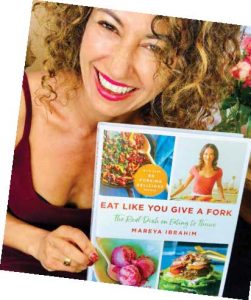 A single mom for over 13 years, Mareya remarried a wonderful man, Gabriel Jones, who works for Keller Williams in Calabasas. Around Valentine's Day last year, she relocated to the area from Orange County right before COVID hit. It's been quite a ride ever since. "You could call it 'honeymoon in quarantine.'" Their new household includes five children—ages 15, 17 (twins), 19, and 21—which keeps their kitchen quite busy.
The Fit Foodie notes are on her website, mareyaibrahim.com. "Food is so much more than what we eat," says Mareya. "It's our connection to our past and a way we share hope and love and nurture our valued connections. We should be able to enjoy it multiple times a day without fear of it hurting us." Mareya's culinary background brought her to this place with "tenacity, a relentless work ethic, the belief in human relations, and bringing people to our table, daily."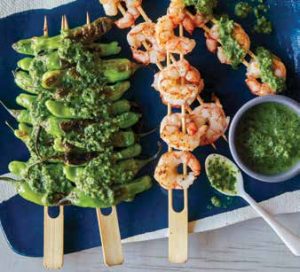 Mareya poured her passion and knowledge into her inspirational book, Eat Like You Give a Fork: The Real Dish on Eating To Thrive (St. Martin's Griffin). The masterful chef serves up practical nutrition and tasty recipes to help readers optimize their food choices and eating habits to live the best life possible. She discusses strategies to reset your taste buds and increase your energy level, incorporating over 80 "forking delicious recipes," such as Overstuffed Sweet Potatoes with Chipotle Lime Yogurt, Tahini Marble Fudge, and Zucchini Noodles with Romesco Sauce. The book also includes information on gluten-free super grains, taking a vegan fast break, and living the 90/10 rule—eating whole foods 90 percent of the time and splurging the other 10 percent.
As seen on The Food Network, you can also find Mareya's award-winning products, videos, and programs at eatcleaner.com; read Mareya's column, "The Fit Foodie," in Edible Orange County Magazine; and catch her podcasts, "Recipes for your Best Life," fittingly via Apple Podcasts. Listen to this spirited TV chef, holistic nutritionist, author, award-winning inventor, and loving wife and mom interview notable change makers and share enticing food for thought. She continues to "peel back the onion on fitness, nutrition, health, wellness, and family," helping people realize "they're the chef of their own lives."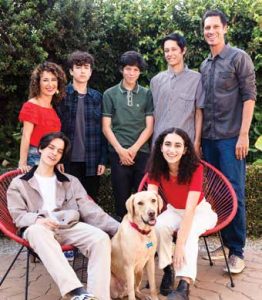 Mareya Ibrahim
The Fit Foodie
@eatcleaner
eatcleaner.com
mareyaibrahim.com