Urban Crunch Sushi & Ramen
August 31, 2021
Catering to Customers' Tastebuds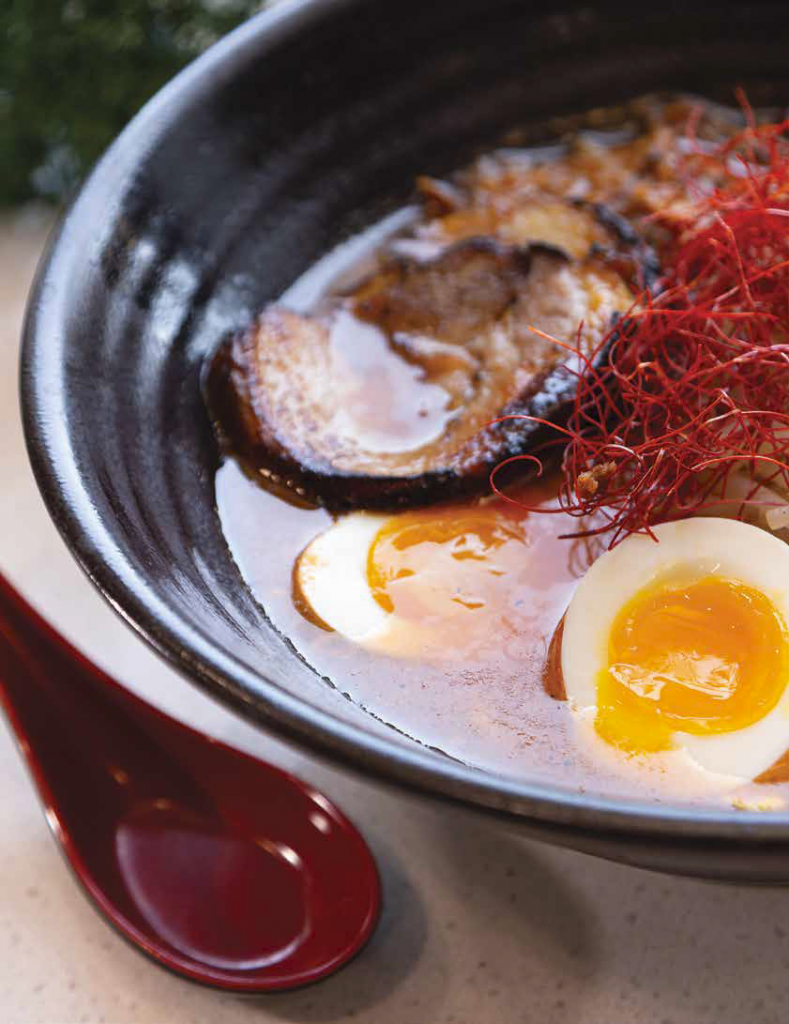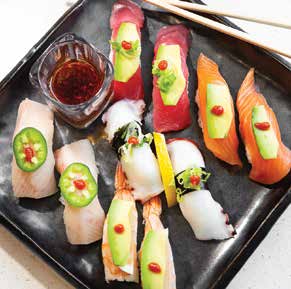 The atmosphere at Westlake ViIlage's newest Japanese restaurant, Urban Crunch Sushi & Ramen, is simple and understated, and their food is simply delicious. From elegant hand rolls to homemade teriyaki and ramen, Urban Crunch caters to sushi and ramen connoisseurs alike.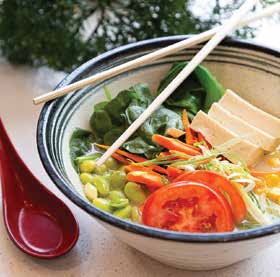 Urban Crunch began as an exclusive meal-prep and catering company. Owner Mike Elmachtoub subsequently opened Urban Crunch Café for customers craving food on the go. After incorporating several sushi and ramen dishes into the menu, he realized there was a real demand for Japanese fare. So, several months ago, he launched Urban Crunch Sushi & Ramen, combining a decade of restaurant experience with his executive chef's 17 years.
"I have always wanted to expand my horizons and dive into the sushi and ramen sector," explains Elmachtoub. "Meeting the right people and having such a strong executive chef by my side allowed me to pursue this opportunity."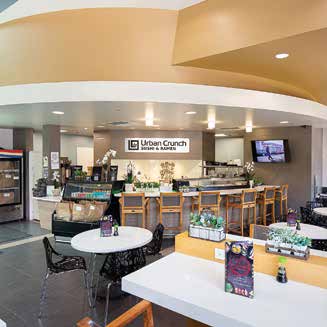 Their talented chef customizes sushi rolls, crafting keto, vegan, or other scrumptious specialty rolls right on the spot for lunch and dinner. More traditional fare includes the signature Urban Roll, packed with crab, avocado, and shrimp tempura and wrapped in salmon, and the Yellowtail Delight Roll, with fresh yellowtail, cilantro, and cucumber and surrounded by avocado, spicy jalapeño, and sriracha and tangy yuzu sauce. The fiery Jalapeño Roll with spicy tuna and cream cheese, surrounded by eel sauce, spicy mayo, sriracha, chili oil, and green onions, also packs a punch.
Popular vegetarian items include the Veggie Roll filled with avocado, cucumber, gobo, asparagus, and kaiware (sprouted daikon radish) and capped off with sweet and salty citrus-soy ponzu sauce and the healthy Veggie Tem Roll with broccoli, sweet potato, and asparagus tempura and topped with tempting spicy mayo. Guests warm up their tastebuds with a bowl of piping-hot ramen with homemade noodles or try their luck with the deep-fried Vegas Roll, overflowing with spicy crab, salmon, tuna, cream cheese, and avocado and wrapped delicately in soy paper. Whatever you choose, dining onsite or enjoying takeout or delivery, you're sure to be a winner with Urban Crunch's freshly made food and great prices.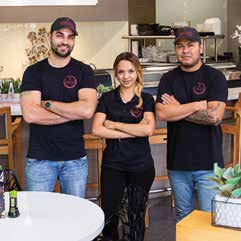 Urban Crunch Sushi & Ramen
2400 Willow Lane
Westlake Village
747.344.9281
urbancrunchsushiandramen.com