Mastro's Ocean Club Malibu
April 14, 2017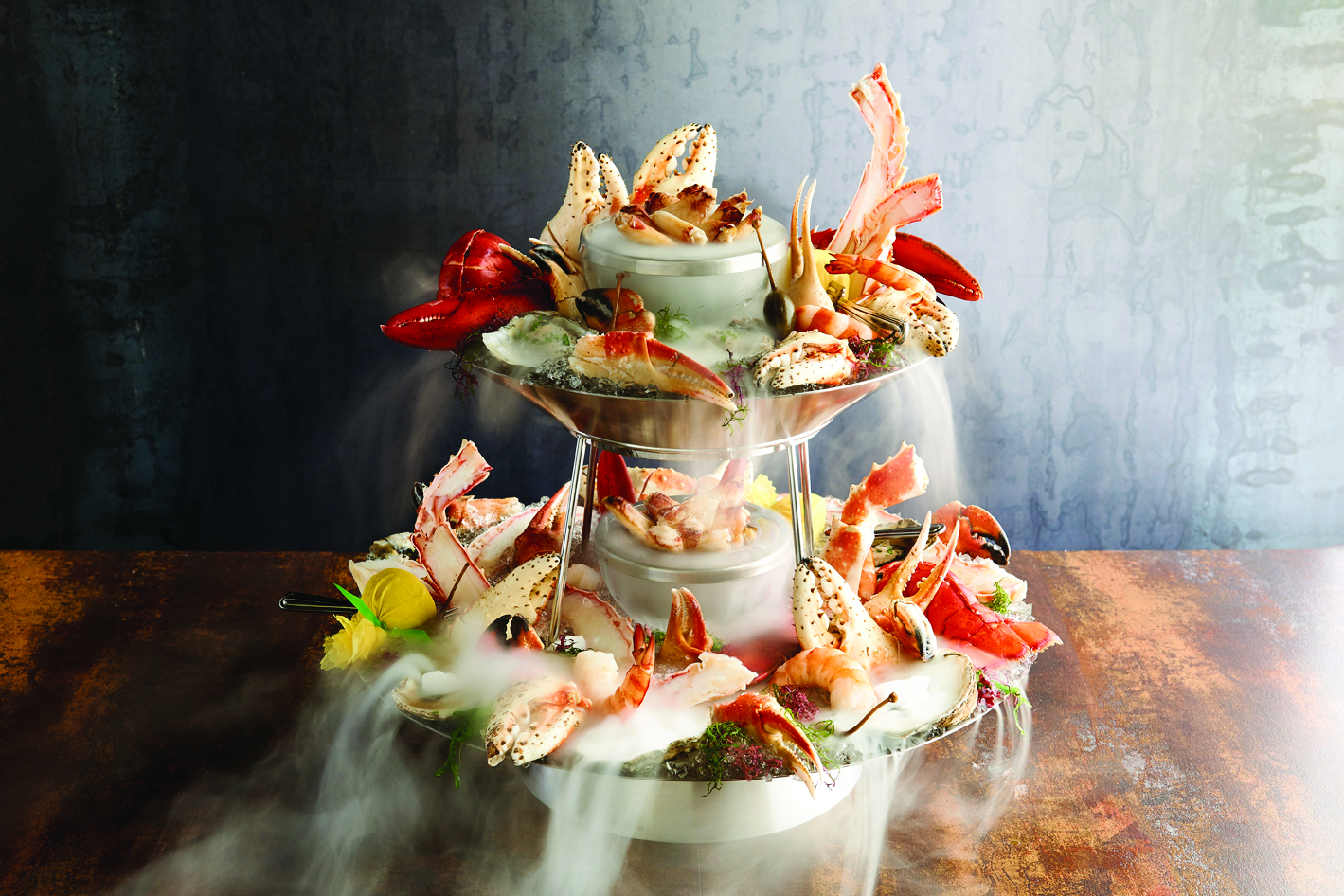 Craving some succulent surf 'n' turf with your ocean view? Look no further than Mastro's Ocean Club, Malibu, for the holidays and beyond.
Since 2014, this elegant boîte, one of the newest Mastro's Restaurants, boasts some of the most stunning seaside views in Southern California. From five-star food to five-star service, Mastro's in Malibu offers the perfect locale for your next holiday party, birthday, or intimate anniversary dinner.
Start celebrating with a selection form their extensive list of cocktails, craft beer, and wine. Signature drinks include Matro's Classic Martini and Sunset-Pink Cosmopolitan. "Let them eat cake: will take on a whole new meaning after you taste their rich, to-die-for Warm Signature Butter Cake.
To please any royal palate, opt for one of the chef's signature dishes, such as the Seafood Tower, overflowing with fresh delicacies plucked right from the sea. Or satisfy your Paleo cravings with the steakhouse's tender Petite Filet, worthy of any celebration. Other favorites include the decadent Lobster Mashed Potatoes and Alaska King Crab Black Truffle Gnocchi.
The Malibu location fittingly appears on many "Best of" lists, including two of Zagtat's LA's Best Seafood Restaurants and LA's Best for Dining with a View. The restaurant opens nightly at 5:00 p.m. for dinner. There is also a scrumptious weekend brunch on both Saturday and Sunday from 11:00 a.m. to 2:30 p.m. Dine outside on their ocean terrace deck for a truly memorable experience. Enjoy mouthwatering Maine Lobster Benedict, Classic Rib-Eye Steak and Eggs, or thick-cut Neuske's Bacon. Their delectable dinner menu is also available.
After sunset, top off the night with live music in their casual Piano Bar Lounge. The restaurant is committed to creating "guests for life" After one visit, you'll be hooked.
Mastro's Ocean Club, Malibu
18412 Pacific Coast Hwy., Malibu
310.454.4357
Mastrosrestaurants.com
By Lori Berezin