Why Your Term Life Insurance Policy Is Obsolete
July 10, 2022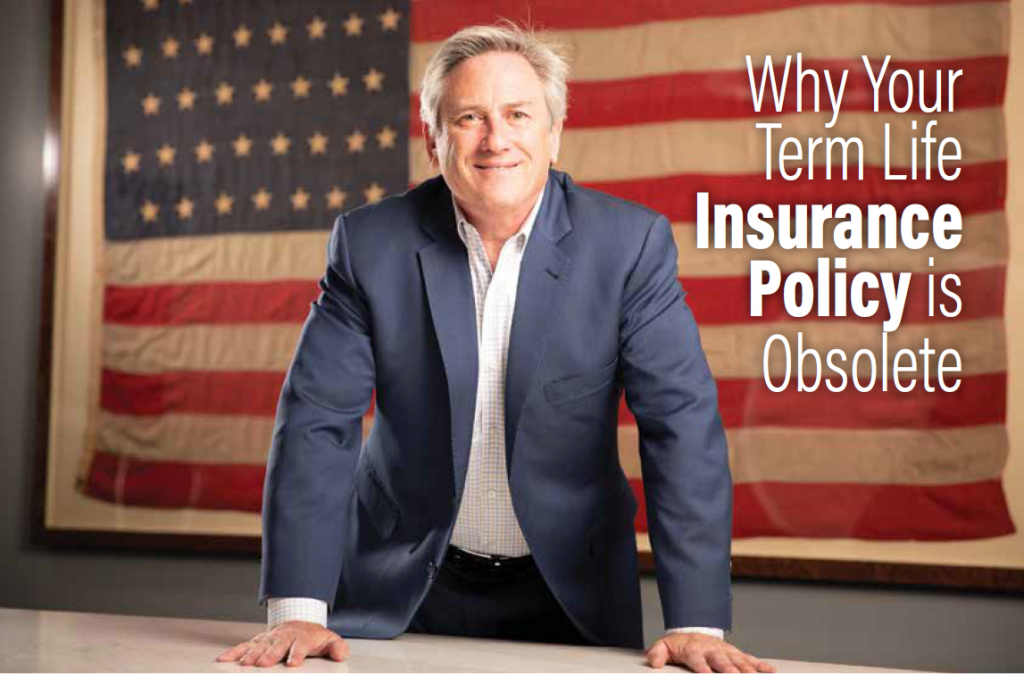 Things change. You refinanced your home, changed credit cards, moved, and bought and leased cars. Now, things are moving at a pace that is unreal.

When was the last time you took a look at your term life insurance policy? For most people, the answer is—"not since I bought it"—and for good reason: It's likely an age-based policy, and so, it looks real good looking back to when you were 30, 40, or 50 years old—compared to today's pricing. Oh, and then, there's your health—and it's highly unlikely you're still in the "athlete" class you were back then.

Of course, the biggest danger of this policy is that it ends significantly earlier than most people die. This means you waste a lot of money for a product to cover your best and most important earning years.

It's good planning to have several million dollars of term life insurance—you simply never know when your time is up.

But there's a new twist on this that might be worth exploring. Term life insurance policies today have "riders" that spring to life and pay for care if you should become critically ill or need long-term care. Think of drawing on the death benefit, tax-free, BEFORE you die, if you need money for care.

This concept sprang from the AIDS pandemic in the mid-1980s, when people were selling their life insurance policies to third parties in order to have money to pay for treatment and drugs.

Now, term life insurance can "spring to life" and actually become a source of money beyond the death benefit.

Planning for expenses associated with healthcare is critical planning for everybody today, especially those who have longevity in their families and are concerned about preserving assets. You don't need to look very far to see someone in your family spending and depleting assets for healthcare. It's just a fact of life.

And now, it's time to revisit that policy, update it, and consider how newer policies might help your family in times of great need.

What's your plan?
Marty Levy, CLU/RHU, is a Calabasas resident and founder of Corporate Strategies, Inc./CorpStrat, located in Woodland Hills. A 30-year insurance-industry veteran and Lifetime Member of the Million Dollar Round Table, Marty is an expert in long-term care planning strategies. Phone: 818.468.0862 Marty@CorpStrat.com.