What's Your Plan?
March 11, 2022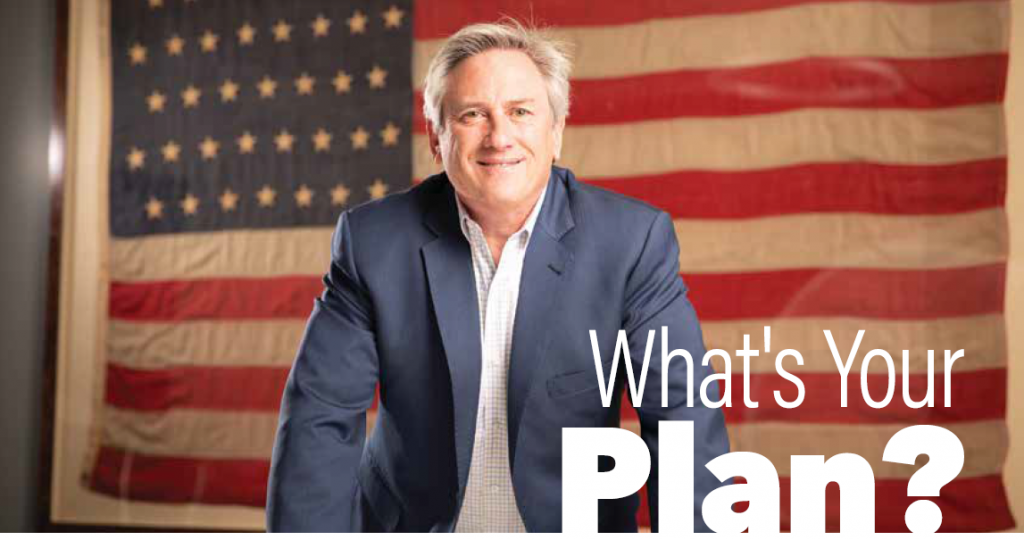 Most people spend a lifetime accumulating wealth through various means, whether it be real estate, investments, or closely owned businesses and even collectibles. They want to preserve, use wisely, and protect their estates.
People buy insurance along the way to make sure that if something goes wrong, they aren't wiped out. There are homeowners, umbrella, liability, life, health, and disability insurance and other related insurance plans as a "transfer of risk" to make sure people don't lose their assets.
Yet, the single biggest uninsured liability for people who are 50+ is the possibility that they require assistance in doing things, like needing help with their daily activities caused by age-related disease, dementia, or severe injury.
There are no government fallbacks for this exposure. Medicare pays 100 days in a skilled-nursing facility—but only following a hospitalization of three days or more.
People need to develop a plan for healthcare to unlock their natural resistance to spend money for caregivers and also to relieve children and family members of the burden of having to do the impossible—providing healthcare tasks like toileting, bathing, and dressing to a loved one, like a parent, spouse, or relative.
If you have been unfortunate enough to see it firsthand, you would know that this is an emotional and financial burden that is beyond the scope of what most people are prepared to do.
What's your plan?
Begin by doing a basic estate plan that includes a durable power of attorney and advanced healthcare directives. If you haven't re-drafted those in the last five years, you need to do so. Without these documents, your wishes may not be followed, and you may not be able to care for your family members.
The rest is a function of recognizing that two out of every three Americans are going to use some type of long-term care during their lifetime, with statistics rising due to rising morbidity and longevity.
The insurance industry has created quite a unique offering, one that allows you to position some idle cash and leverage it up to four to six times, immediately, for healthcare. We call this "the perfect long-term care solution." It's a product that is 100% liquid and guaranteed by one of the largest insurance companies in the U.S.A.
Few things are this close to "perfect." The plan allows you to recapture your money anytime if things change and create a robust pool of money for healthcare that can be drawn on immediately if you ever need it.
I encourage everyone to establish a plan for protecting their assets and healthcare for the future. What's your plan?
Martin Levy, CLU/RHU is founder of Corporate Strategies, Inc./CorpStrat, located in Woodland Hills, CA. A 30-year insurance industry veteran and lifetime member of the Million Dollar Round Table, Marty is an expert in long-term care planning strategies. Contact: 818.468.0862 and Marty@CorpStrat.com