What If You Could Solve One of Life's Biggest Problems…
July 8, 2021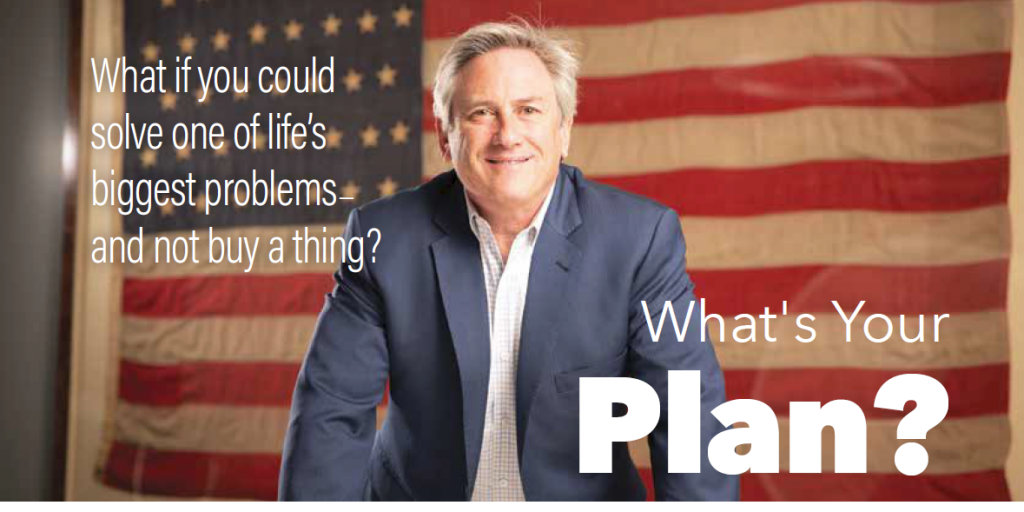 In 2020, more than 34% of total deaths in the pandemic came from patients at nursing homes. More than 100,000 people in a long-term care facility have died in the U.S. alone during the pandemic.
All the data points to the fact that up to 60% of Americans will need some form of long-term care—like help with their activities of daily living—during their lifetimes. For a married couple at age 62, the odds of one spouse living to age 92 is nearly 50%.
This pandemic has shown us that given the choice, you will probably never willingly elect to go to a long-term care facility. Technology and pharmaceuticals will most assuredly extend our lifetimes. Having a plan for healthcare for later is critical for everyone.
In 2021, the cost for long term care can be anywhere from $10,000 to $15,000 per month. Said another way, that's $120,000 to $180,000 per year! That can easily add up to $1 million spent for care. And that's in addition to living expenses. Estimate a 5% increase in healthcare costs, and we're talking bankruptcy for many Americans.
Will monies come out of your retirement fund? Legacy? Will the burden be passed onto your children? Are you simply expecting your existing assets to be available and liquidated when needed, regardless of the state of the markets or the taxation at that time?
Healthcare is getting better. Technology is being enhanced at an exponential rate and longevity is on the minds of the top scientists, healthcare professionals and politicians today.
The question I ask clients is: "How are you going to pay for that? What's YOUR plan?" Sadly, most Americans don't have any plan for long-term care, nor do they even want to talk about it.
But what if there was a way you could leverage existing assets to create a plan? A perfect plan? A way for you to take some safe money, extra cash you have in your existing accounts, and put it into a risk-free contract…one that immediately multiplies and leverages your cash three to five times towards healthcare costs?
There is such a plan and it grows at 5% annually to pace inflation.
Best of all, if you ever need to get your money back, for any reason, any time, you can take it back. No strings attached. Walk away.
If you die and never need care, we'll pay the money back to your heirs, tax free. And everything about this strategy is GUARANTEED.
Sounds ideal, right? But what's the catch? How does it work? Are you a candidate? Do you have to qualify? Who guarantees this? Let's have a conversation and create a plan for longevity and protecting your assets. Martin Levy, CLU/RHU, is the founder of Corporate Strategies, Inc./CorpStrat located in Woodland Hills. A 30-year insurance industry veteran and Lifetime Member of the Million Dollar Round Table, Marty is an expert in long-term care planning strategies. Contact him at 818.468.0862 or Marty@CorpStrat.com.