Did You Do the Planning?
October 3, 2022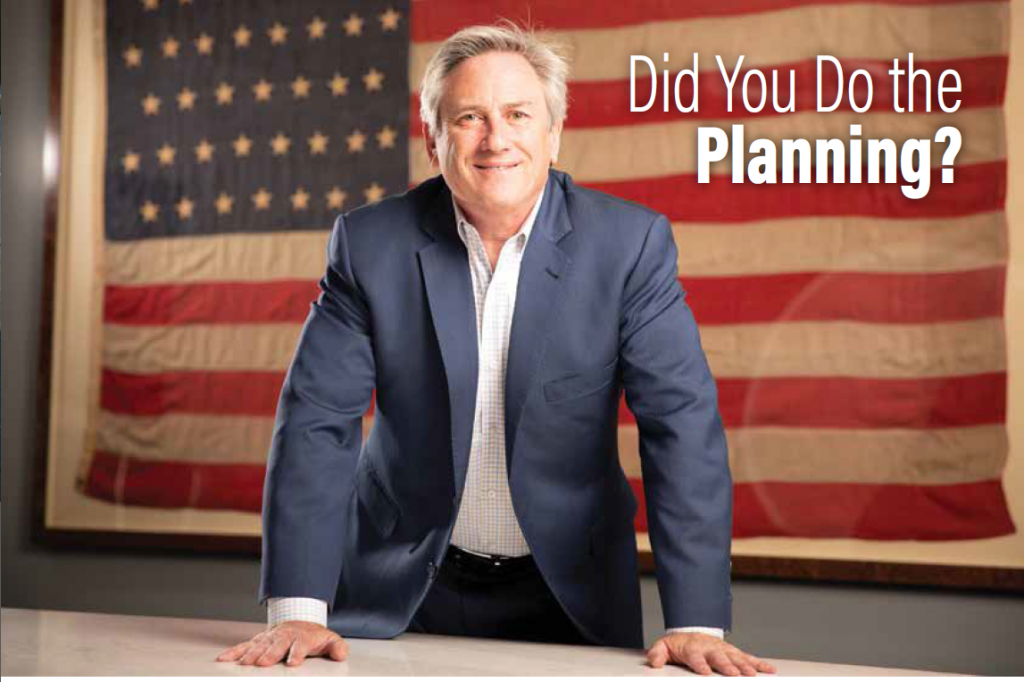 The past couple of years reminded us of what's really important in our lives—like how we cherish the people closest to us, especially our families.

I've learned a lot about accumulating, investing, wealth, business, and mostly, using insurance wisely—something many people discount and even begrudge but which successful people embrace. With that in mind, I'd like to ask you to consider a few important questions.

If you or your spouse or partner died tomorrow, what would your family do? What would their economic needs be and those of your business? Have you properly insured yourself with the recent decline in investment portfolios and real property assets no longer flying off the shelf? Have you replaced your income?

Most of you are probably underinsured—by a lot. You probably bought a term policy and haven't thought about it since—"set and forget it." But it's important to consider that there are assets, and then there's liquidity.

Life insurance brings liquidity to situations at the exact right time. People have lots of assets but don't have liquidity. Think lifestyle, mortgages, educations, weddings, retirement accumulations.

The problem with term insurance policies is that they're most likely to expire way before you do. So, if you're someone who hasn't revisited them in the last several years, now is the time to do so. Term life insurance rates are at an alltime low.

There are also new life insurance policies that "spring to life" and can pay for things like long-term care—while you're alive! People live much longer today, so you might explore the conversion privileges in your existing policy to understand how easy it may be to adapt it to carry you for life.

Devote a small amount of time and investment to the most important planning you can do for people and things you care about most.

What's your plan?
Marty Levy, CLU/RHU, is a Calabasas resident and founder of Corporate Strategies, Inc./CorpStrat, located in Woodland Hills. A 30-year insurance-industry veteran and Lifetime Member of the Million Dollar Round Table, Phone: 818.468.0862 Marty@CorpStrat.com.