Women in Business 2023
May 6, 2023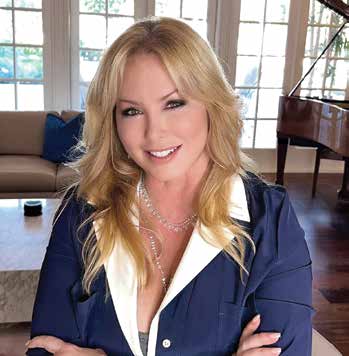 Gillian Cane
Founder | CEO
Gillian Caine has been passionately and actively involved with diamonds and gemstones for decades. Gillian founded Significant Stones, a Calabasas-based, appointment-only, diamond, gemstone, and jewelry brokerage, in 2012. Significant Stones offers rare diamonds, gemstones, and fine, bespoke jewelry to a discerning clientele. In her years of seeking out the finest and rarest diamonds and gemstones for her clients, combined with her own personal love and passion for the business, Gillian has amassed a world-class collection. Her vast experience and success as a diamond and gemstone investor/collector has provided her with a unique and valuable combination of talents that set her apart from most of today's jewelry professionals. From discretion to sourcing to manufacturing and streamlining the entire process, Gillian knows firsthand the unique needs of today's diamond, gemstone, and jewelry collectors and investors.

With Gillian's vast network of suppliers, she is able to provide the finest diamonds, gemstones, material, and craftsmanship for the best value. "We skip the middleman and turn profits into savings for our customers," says Gillian. "My mission is to empower our clients knowing that they've purchased a one-of-a-kind, rare, gemstone or piece of jewelry for an excellent value." Gillian is also passionate about custom, one-of-a-kind jewelry, made to order. From initial concept to sourcing the diamonds and gemstones to designing and manufacturing a piece based on a collaboration with her in-house designer and the client, she loves creating custom pieces that will stand the test of time in value and workmanship. 888.992.GEMS (4367). significantstones.com. Inquiries@significantstones.com.
---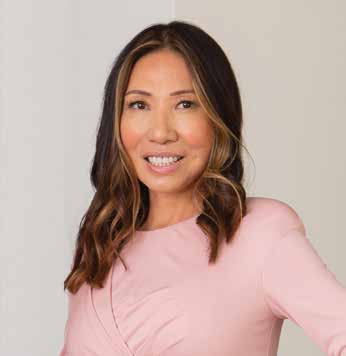 Julia Wong
Interior Designer
Based in sunny Los Angeles, Julia Wong is an internationally acclaimed interior designer with a focus on luxurious elegance without sacrificing comfort or functionality. Her firm takes a holistic approach to design, creating both timeless and congenial interiors. Julia Wong's projects are at the forefront of design, inspired by the past while looking to the future. Her mission when creating both residential and hospitality projects is to imagine and reimagine both style and sophisticated designs that mold the resident's lifestyle. Projects by Julia are a lifestyle experience, whether it's a penthouse at the Ritz Carlton residences or a luxury kitchen for Thermador. Julia brings her global sensibilities and European aesthetic to every project, adjusting to every client's own unique vision. Keeping this vision in mind, she seeks to create spaces that elevate her clientele's quality of life both visually and emotionally. Outside of residential and hospitality projects, Julia's expertise extends to a product line of furniture and rugs inspired by her lifestyle philosophies and her knowledge from many years of design experience.

Julia is widely recognized by design aficionados and media giants for her captivating residential and hospitality interiors and exteriors. Having practiced in London, Chicago, New York, and Los Angeles, her contemporary renditions of luxury and elegance have earned her a reputation as one of the top designers from coast to coast. Julia's effortless, stylish interiors and home furnishings are recognized by The Wall Street Journal for her home line. Julia moved to Los Angeles in 2000 where she added businesses and residences of Malibu, Pacific Palisades, Los Angeles, Brentwood, and Bel-Air to her international list of clients. Julia is a proud mom of two teenage girls and loves calling Calabasas home. 818.223.8886. juliawongdesigns.com. info@juliawongdesigns.com.
---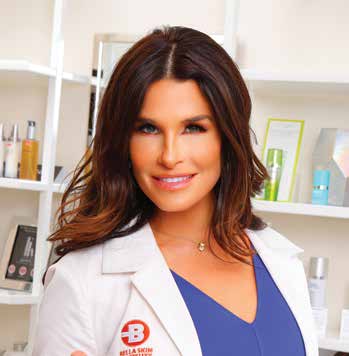 Anna Guanche, MD
Board-Certified Dermatologist
Inspired by the joy she brings to those that she helps to look and feel better, board-certified dermatologist, dermatologic surgeon, and author Anna Guanche, MD, founded Bella Skin Institute 16 years ago. Dr. Guanche hosts the Dr. Beauty Podcast on YouTube, Spotify, and Apple, where she discusses beauty with some of the most interesting people in the "beauty" industry. Forever in a stage of expansion, Dr. Guanche has added new providers to her team to accommodate demand for appointments and has expanded the services she provides to make patients look their best safely.

Working in an industry where innovation is key, Dr. Guanche loves to incorporate new devices, procedures, and products, including her new Miracle Cream™. She is one of the most sought-after dermatologists to appear on local and national television, where she demonstrates the latest procedures to make any person "red-carpet" ready. One of her primary goals is to alleviate pain by using highly advanced equipment and procedures that require little or no downtime. The most popular anti-aging procedure at Bella Skin Institute is the GuancheLift™, a 15-minute filler facelift that she developed. Many of Dr. Guanche's procedures are highlighted on her website and social media channels to demonstrate how easy and painless it is for people to achieve their desired cosmetic goals. Her latest book, Seven Days to Sexy, has become a beauty bible, revealing all the secrets, tips, and tricks every person needs for a superfast transformation into the sexiest, most-gorgeous person she's always wanted to be. Voted in as a Los Angeles Magazine Super Doctor by her peers for 11 consecutive years, Dr. Guanche recently opened a second location in Beverly Hills. Follow her on TikTok or IG @annaguanchemd. 23622 Calabasas Rd., #339, Calabasas. 818.225.0117. bellaskininstitute.com. @bellaskininstitute.
---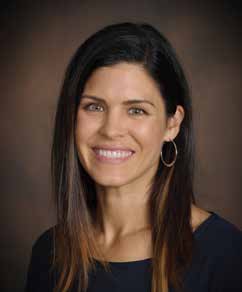 Carrie Hastings, PSY.D., CMPC
Owner | CEO
Dr. Carrie Hastings founded Sport Psychology in Westlake Village to provide a unique space for athlete development. As a licensed clinical and sport psychologist and former collegiate athlete, she understands both personally and professionally how mindset impacts performance. Dr. Hastings is the team psychologist for the L.A. Rams, where the link between total wellness and performance is emphasized.

At Sport Psychology, Dr. Hastings and her team of clinicians provide mental health support and mental skills guidance for athletes. Sport Psychology offers individual and group counseling as well as workshops and guest speakers. An in-house library boasts a collection of sport psychology resources, and the community is always welcome to drop in. Dr. Hastings promotes total wellness for athletes of all ages and provides a safe space to process life in and out of sports. 660 Hampshire Rd., #100, Westlake Village. 805.242.5771. sportpsychologywlv.com.
---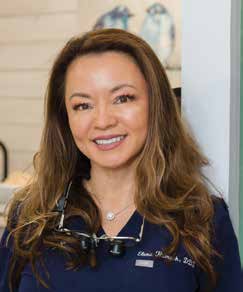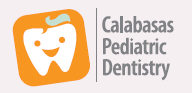 Elena Rumack, DDS
Pediatric Dentist
Dr. Elena Rumack is amongst a select few board-certified specialists in pediatric dentistry. She has been providing exceptional care to infants, children, adolescents, and those with special needs since 2002.

Dr. Elena is a specialist in infant laser frenectomy, a procedure that releases a baby's tongue-tie or lip-tie to allow for better nursing, speech, feeding, sleeping, and overall jaw development.

Affectionately known as the "Tooth Whisperer" to her patients, Dr. Elena has a special way of putting children at ease when it comes to her gentle dental treatments.

Her vision is to expertly serve the community and to further awareness of oral health and help all babies achieve better oral function and growth and development. 23622 Calabasas Rd., #101, Calabasas. 818.222.4543. toothfairydentists.com.
---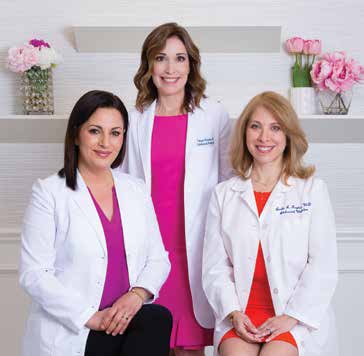 Tanya Altmann, MD, FAAP
Sayeh Eshraghi, MD | Leslie A. Kaplan, MD, CEDS
Calabasas Wellness Center
Calabasas Wellness Center offers a beautiful, unique, state-of-the-art wellness space for children and families to have all their physical health, mental health, and wellness needs met under one roof. Each of the center's amazing expert physicians has over 20 years of clinical experience. Dr. Tanya Altmann, the founder of Calabasas Pediatrics Wellness Center, is a UCLA-trained pediatrician certified in integrative pediatrics, a nationally recognized child health expert, and a best-selling author. She is highly regarded for her personalized concierge care of infants and children and works closely with her incredible in-office lactation and newborn-care expert. 818.914.4429. calabasaspeds.com.

Dr. Leslie Kaplan is a pediatrician specializing in adolescent and young-adult medicine and is one of the few doctors in the country with a private practice specializing in the unique medical care of those with eating disorders. Working collaboratively with experienced professionals, she focuses on both the physical and mental aspects of her patients and their treatment. 818.914.4429. drlesliekaplan.com.

Dr. Sayeh Eshraghi is a board-certified internal medicine physician and owner of Calabasas Medical and Aesthetic Center, a concierge, personal medical and aesthetic practice. She provides comprehensive wellness exams as well as treatment of medical ailments in a private and relaxed environment. Her aesthetic services include antiaging and skin tightening using injectables, Morpheus and Face/Bodytite technology, bio-identical hormone replacement therapy, and medical weight-loss services. 818.858.1182
calabasasmac.com. 23586 Calabasas Rd., #107, Calabasas.
---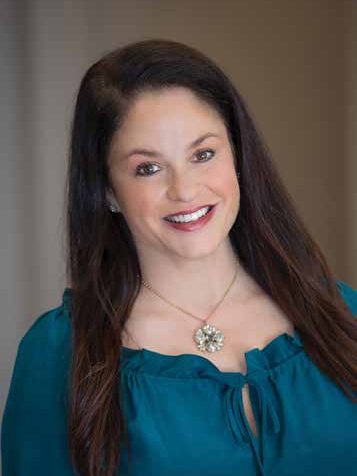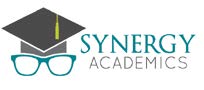 Jennifer Lopata, LCSW
Founder
Jennifer Lopata has dedicated her career to helping children and teens, first as a licensed clinical social worker, then as an educator and business owner. Jennifer, the mother of three children, understands the stress that students face in today's demanding academic climate. She created a center that boosts students' academic performance and their confidence. Synergy Academics, an academic tutoring center, is the culmination of these efforts, helping students at all levels of academic aptitude.

With 1:1 tutoring, AP/SAT/ACT test preparation, and college counseling, Jennifer understands that students achieve academic goals by having an advocate in their corner, helping to build their self-confidence. Jennifer believes that this combination of academic excellence and emotional support sets Synergy Academics apart and "makes it a second family" to many of its clients. 6700 Fallbrook Ave., #101, West Hills. 818.888.8665. synergyacademics.com. jennifer@synergyacademics.com.
---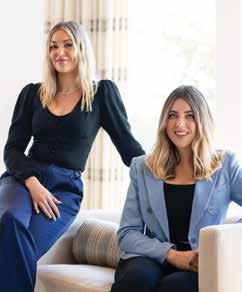 Hanna & Sara Shevin
REALTORS®
In the local real estate market, sisters Sara and Hanna Shevin are top-producing agents—renowned by colleagues and clients alike for their integrity, loyalty, and professionalism. After they both attended Viewpoint School, Sara went on to graduate from Chapman University while Hanna received her degree at Arizona State University—before they both joined the family business. Having grown up in the area, Sara and Hanna specialize in Calabasas and Hidden Hills, where they are area experts in the marketing and sale of luxury estates. Representing a wide variety of clients from local families to numerous high-profile sports and entertainment industry professionals, Sara and Hanna have the unique ability to connect and communicate with their extensive client base. With their expanded focus on social media, they have brought an increased, worldwide presence to the properties being marketed by the Shevin team. 24025 Park Sorrento, Calabasas. Sara: 818.985.6284. DRE# 02038247. Hanna: 818.918.6115. DRE# 02099901.
---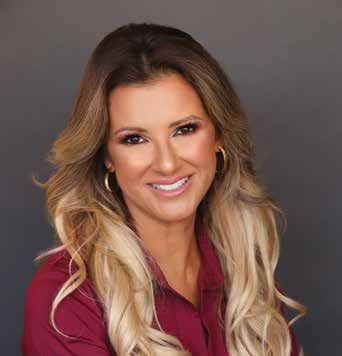 Tammy Van Fleet, PhD., BCBA-D
Director | Founder
Dr. Tammy Van Fleet is a board-certified behavior analyst at the doctoral level. She is the director and founder of Behavior Insights, Inc., and Social Skills Training Academy and is on the board of directors for Spectrum Workforce. Dr. Van Fleet also holds a California teaching credential and is the author of The School-Based Behavior Technician and creator of The School-Based Behavior Technician Online Training. Since the beginning of her career, Dr. Van Fleet has had a strong desire to disseminate the value and utilization of behavioral therapy to address a variety of challenges present in the field of mental health. Unfortunately, of the 15 million youth estimated by the American Psychological Association to have a mental health or behavioral challenge, most never receive appropriate help from qualified mental health professionals. In her work, Dr. Van Fleet is committed to ensuring that all children and families have access to quality behavioral intervention services, and she remains passionate about helping individuals overcome behavioral and social challenges. In her private practice, Dr. Van Fleet helps individuals in various areas, including emotional regulation, anxiety treatment, issues with attention and focus, and social skills acquisition. Dr. Van Fleet also consults and trains individuals in educational and professional institutions and specializes in conducting school-based functional behavior assessments. She also founded the Social Skills Training Academy with the belief that all children can benefit from a strong skill set that helps them feel confident and knowledgeable in social situations and that this skill set can be acquired in a productive, fun, and interactive way. 6345 Balboa Blvd., #163, Encino. 805.506.3390. behaviorinsights.net. socialskillstrainingacademy.com.
---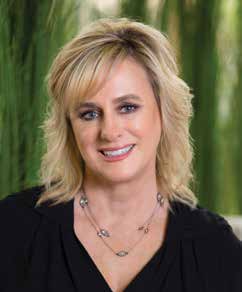 Theresa Elkins
Owner
Theresa Elkins is the proud owner of Pacific Patio Furniture, a family-owned business that opened in 2013. Theresa began her career by forming a direct-mail advertising agency, where she learned the value of offering real customer service and developing strong relationships with her vendors, customers, and the community. She also succeeded in offering the widest variety of luxury patio furniture and accessories in her 17,000-square-foot showroom.

Theresa gains inspiration from her adult children who also help run the business. She and her exceptional staff continue to stay on top of all the emerging industry trends. Theresa also uses her extensive knowledge and strong sense of design to help customers create their ideal outdoor spaces to enjoy for years to come. 28505 Canwood St., Agoura Hills. 818.949.6120. pacpatio.com FB: pacpatio. IG: pacific_patio_furniture.
---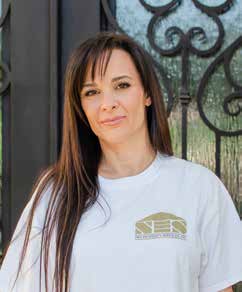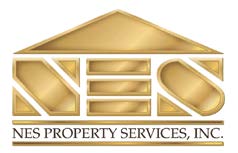 Natalie Wizman
Owner | Contractor
It takes an extraordinary woman to become highly successful in a field dominated by men, but Natalie Wizman did just that. She opened NES Property Services in 2010 and has gone on to become one of the most highly acclaimed licensed general contractors in Southern California. Natalie thrives on remodeling people's homes or building them from the ground up. Her company's mission is: "Beyond Service, Beyond the Competition." She has built her business on integrity and reliability and manages the details personally without resorting to any outside project managers.

Natalie's meticulous work ethic and personal service has earned her consistent five-star reviews. From traditional to modern, she does it all while cutting costs for her clients without ever cutting corners. She also works on the real estate side—building, flipping, and prepping homes that are going on the market. 26500 Agoura Rd., #594, Calabasas. 877.907.1441. nespropertyservices.com.
---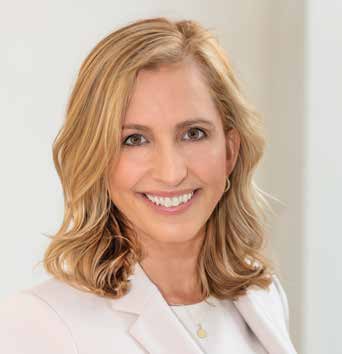 Valerie Punwar
REALTOR®
Award-winning realtor Valerie Punwar has been a consistent leader in real estate sales for over 18 years, with a reputation for tenaciously protecting her clients' interests with uncompromising integrity. One of the top-producing agents in the Berkshire Hathaway Calabasas office, she was also recently honored to achieve the Chairman's Circle Gold Award for 2022 (representing the top three percent of all agents for Berkshire Hathaway globally). Valerie prides herself on successfully representing buyers and sellers throughout the L.A. area.

A Calabasas resident for over 27 years, Valerie provides a wealth of knowledge about the local area and schools, specializing in marketing luxury properties in the Calabasas/Hidden Hills/Agoura/Westlake Village/Thousand Oaks/Malibu areas. Growing up in Chicago, she brings a strong, Midwestern work ethic to her business. Valerie's prior work in high-level TV-media sales took her to jobs from coast to coast, where she developed superior, decisive negotiating skills that translate perfectly to working in real estate. Val's sister, Marion Dole, recently joined her busy business to serve clients throughout the San Fernando Valley.

The key to Valerie's success is that she always puts her clients first. "In this world of uber-glamorous real estate shows and crazy media headlines, people appreciate getting my professional and fact-driven advice," says Valerie. Valerie also strives to ensure a smooth transaction during the buying and selling process, even if that means telling her clients to walk away if the situation doesn't make sense. Valerie loves living in Calabasas. "I dreamed of moving to Los Angeles as a child and am so happy to fulfill this lifelong dream!" 23925 Park Sorrento, Calabasas. 818.618.8291. valeriepunwar.com. DRE #01491245.
---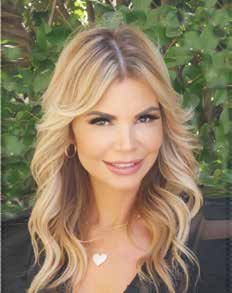 Denise Marks
REALTOR®
Celebrating 23 years in real estate, Denise Marks has expanded the Denise Marks Group, enabling her team to provide additional services and get geographical coverage. As a California Real Estate Broker and native of Los Angeles, Denise has built her reputation representing buyers, sellers, and developers in L.A.'s most desirable neighborhoods.

A master negotiator committed to using state-of-the-art tools/technology and hiring top-rate professionals, Denise has been a national top-1-percent producer for over two decades based strictly on client referrals. Her clients value the unique combination of experience, insight, and commitment she brings to the table.

Denise loves living in Calabasas with her husband and two children, teaching them the value of hard work and respect for others. 23975 Park Sorrento, #100, Calabasas. 818.292.5340. denise@denisemarks.com. DRE# 01300442.
---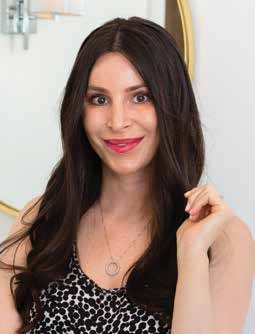 Cristina Borhani
Founder | Nurse Practitioner
With over 14 years of experience in medical and cosmetic dermatology, Cristina has become an expert in all things related to skin. After completing her Master of Science in Nursing from Azusa Pacific University, she dreamed of starting her own business to provide top-quality aesthetic services and opened Skin Bio in 2018.

Cristina specializes in creating a natural yet youthful appearance using injectable fillers, neuromodulators, anti-aging lasers, as well as good skincare which she believes is integral to everyone's overall health.

She is passionate about creating meaningful relationships with her patients and providing effective anti-aging solutions that help her patients to look and feel their best. She loves working side by side with her husband, Korosh Borhani, Medical Director at Skin Bio, while raising their two young children. 22263 Mulholland Hwy., Calabasas. 818.222.9797. skinbio.co.
---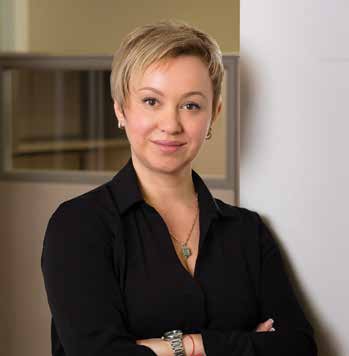 Maria V. Primushko
Estate Planning Attorney
Maria is the founder of MVP Law Group APC in Encino. Her practice focuses on assisting families with various legal matters, including estate planning, personal injury, and bankruptcy protection. She obtained her Juris Doctor's law degree from the University of West Los Angeles after beginning her legal career in St. Petersburg, Russia. She is known for her unapologetic fervor in safeguarding vulnerable members of the community, particularly the elderly, children, and adults with special needs.

At MVP Law Group, Maria creates customized estate plans for her clients, often including wills, revocable living trusts, and special needs trusts. She is a board director and seasoned speaker at the Calabasas Chamber of Commerce whose personal quest is to educate people about the negative impacts of not having an estate plan in place. She expounds on the importance of renewing an outdated plan (which often presents similar negative impacts) with cases she has personally represented to transmit her message.

When not working, Maria enjoys spending quality time with her family and riding her horses. Her typical response when asked about her profession is that she provides families with peace of mind. Maria openly laments the passive attitude that society has towards estate planning and strives to change that case by case.17337 Ventura Blvd., #228, Encino. 818.788.7881. MVPLawLA.com. admin@mvplawgroupla.com.
---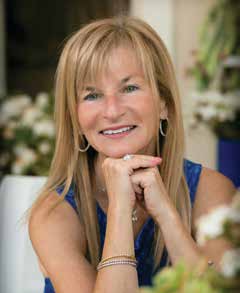 Iris Stone, Au.D., FAAA
Doctor of Audiology
Dr. Iris Stone has built a thriving audiology and hearing rehabilitation practice by applying her knowledge and expertise on the physiology of hearing and the psychology of hearing loss, achieving quick success thanks to her active presence in the community and her enthusiasm for her profession.

"Communication is the heart of the human experience and hearing loss can lead to depression and isolation," says Dr. Stone. "Staying current with the most advanced technology, including telehealth and remote care, and understanding and applying the qualitative outcome of rehabilitation have given me the privilege to improve the lives of my patients through better hearing."

Dr. Stone is proud to be partnered with Audibel/Starkey technologies, offering cutting-edge technology with Genesis AI hearing instruments. 4764 Park Granada, #109, Calabasas. 818.222.HEAR (4327). hearclear.net.
---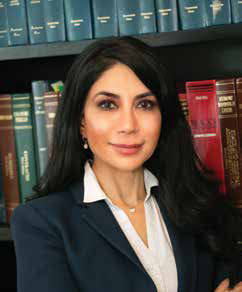 Sheida Shoalehvar
Attorney
Sheida Shoalehvar is a top-rated criminal defense lawyer specializing in criminal defense cases. Her firm has successfully litigated hundreds of felony and misdemeanor criminal cases, including murder, robbery, DUIs, and sex, narcotic, domestic violence, and theft crimes.

In addition, Sheida has successfully represented hundreds of clients at trial and all other stages of courtroom proceedings, including arraignment, bail hearings, preliminary hearings, probation violations, and sentencing hearings throughout the U.S.

Sheida received her BA and JD law degree from Southern California Institute of Law and was admitted to the State Bar of California, United States District Court, Central District of California, and United States Court of Appeals in 2008. She is available for free consultations 24/7. 818.451.5274. lady-of-justice.com.
---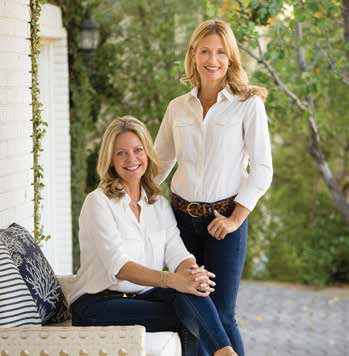 Stephanie Shanfeld | Shari Huntington
REALTORS®
It is no surprise that Stephanie Shanfeld and Shari Huntington continue to be top producers in real estate year after year. As certified luxury-home specialists, relocation experts, and members of the Million Dollar Guild, Stephanie and Shari make up a dynamic team full of expertise and wisdom. The secret to their success is their unwavering ethics, attention to detail, and ability to shift their strategy in a changing marketplace. They are also known for providing outstanding service to their clients.

The combination of Stephanie's appraisal background and Shari's longtime sales career is just one reason they continue to thrive in today's competitive residential real estate environment. Working as a team, they bring their collaborative energy into each relationship they develop with their buyers and sellers. They also love what they do, and their passion shows. Calabasas is their home base, and they love sharing their pride for the community with potential buyers. They also give back to their Calabasas community through volunteer work.

Stephanie and Shari's strong negotiation skills give them the advantage even in the most difficult sales. With over 30 years of combined experience, Stephanie and Shari have developed stellar reputations for their hard work and integrity in the industry and pride themselves on getting the job done in the most beneficial manner for their clients. 23647 Calabasas Rd., Calabasas. Stephanie: 818.521.8689. DRE# 01947954 Shari: 818.635.0310. DRE# 01147237. stephanieandshari.com.
---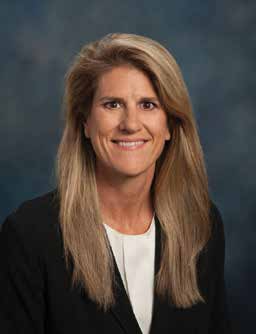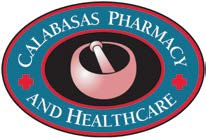 Brenda Johnson, R. Ph.
Calabasas Pharmacy Owner
Brenda Johnson opened Calabasas Pharmacy 27 years ago and built her successful practice by getting to know her patients and providing efficient, comprehensive care. The neighborhood drugstore, located inside Gelson's Market, is known for its knowledgeable, friendly staff that cares for all of its customers' prescription needs. Brenda combines oldfashioned customer service with new patient-care services in her practice, including immunizations, hormonal contraception, and travel medicine.

Brenda believes in being involved in her community. She has been a Calabasas Chamber of Commerce member since 1996, including one year as its chairman. She has also served as a member of the board of trustees of West Hills Hospital for the past nine years. In her spare time, she enjoys hiking in our local mountains. 22277 Mulholland Hwy., Calabasas. Located inside Gelson's Market. 818.223.8656. calabasaspharmacy.com.
---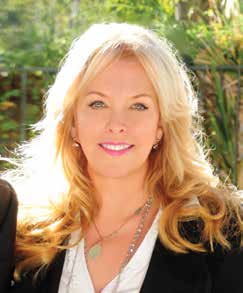 Tracy Smith
REALTOR®
The market is changing, creating lots of questions for both buyers and sellers. With over a decade of experience in the local real estate market, Tracy Smith has the expertise to map out a game plan and winning strategy tailored to help her clients meet or exceed their real estate goals. Tracy also has the
backing of The Agency, a brokerage with indepth analytical tools at her disposal.

A creative negotiator and expert problem solver, Tracy often helps her buyers secure homes before they come on the market. She also has a network of professionals to make cost-efficient renovations to maximize clients' returns on their investments.

Tracy loves living in Calabasas, working with her husband, and raising her two amazing teen daughters. 23975 Park Sorrento, Calabasas. 310.804.7079. theagencyre.com/agent/tracy-smith. tracy.smith@theagencyre.com. DRE# 01898036.
---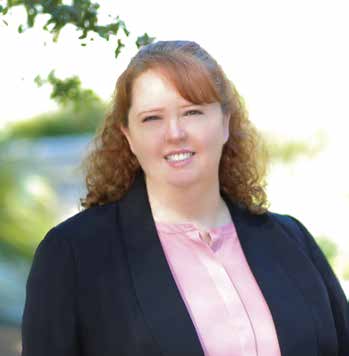 Ursula Bosson
Customer Service Manager
Ursula Bosson, a native Texan, now calls California her true home. Her career in water began in 2006 and is what brought her to California in 2013. Ursula worked for the City of Santa Barbara before joining Las Virgenes Municipal Water District (LVMWD) in 2019. Ursula holds a B.S. in Business Administration and a M.S. in Strategic Communications. Ursula loves her role as customer service manager for the district as it allows her to meet and speak with people who live in the district's service area. Ursula enjoys educating residents on their water use, conservation principles, budget billing, and programs the district offers to assist customers.

Under Ursula's leadership, the customer service team has installed new AMI meters district-wide and implemented the new Watersmart customer portal, where customers can track their water usage in near real-time, and the district's flow-restriction-device program adopted during Stage 3 of the drought declaration to help achieve water conservation mandates. "Water is the most precious of resources," says Ursula. "One of the most important components of my job is to help our residents understand the importance of saving water. If I can help them find ways to change how they use and value water, understand how their water budgets work, and promote landscape transformation initiatives, then I feel I am making a difference." Ursula can be reached at ubosson@lvmwd.com or 818.251.2100. 4232 Las Virgenes Rd., Calabasas.
---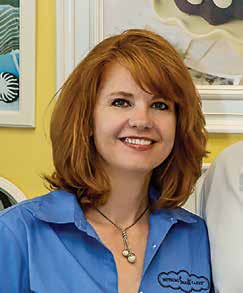 Bonnie Abel
Owner
After devoting her early career working as the human resources manager at Amgen and Wellpoint, Bonnie Abel made the bold move to become the owner of the Nothing Bundt Cakes bakery in West Hills in 2015 and opened a second location in Glendale in July 2020.

Through hard work, creativity, and selfdetermined optimism, she kept both bakeries open during the pandemic to help her customers celebrate their special life moments. Bonnie passionately believes that she and her employees are in the business of bringing joy to people by helping them celebrate happy occasions. She also engages in hundreds of fundraising activities each year.

Bonnie is a positive contributor to the community and a role model for female entrepreneurs who own and operate their own businesses. 6524 Platt Ave., West Hills. 818.340.2253. 215 N. Glendale Ave., Glendale. 818.945.9010. nothingbundtcakes.com.
---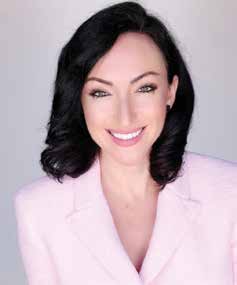 Sonia Maslovskaya
Public Speaking Coach
Sonia Maslovskaya is a sought-after publicspeaking coach, recognized for developing many clients into confident and memorable communicators and helping them overcome their fear and anxiety of public speaking. Her unique method encompasses not only the physical and intellectual but also the spiritual and emotional aspects of public speaking. Sonia offers individual, group, and corporate coaching and training. Her signature and most popular course, The Speaking Diva, helps female entrepreneurs communicate with clarity and poise, connect with their audiences, and grow their businesses.

Sonia holds a Master's in Linguistics and is a member and leader of the Forbes Coaches Council Public Speaking Group. She offers complimentary consultations to new clients. 424.781.2767. soniampower.com. info@soniampower.com.
---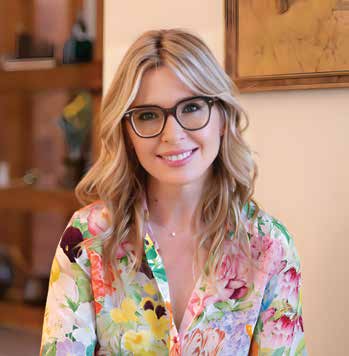 Maria Levine, MD, ABPN
Certified Adult, Child, and Adolescent Psychiatrist
Dr. Maria Levine is a double-board-certified psychiatrist with a subspecialty in child and adolescent psychiatry. Dr. Levine travelled widely in her childhood thanks to her father, who worked with the World Health Organization and took the family along wherever he was assigned. The challenge of adapting to new settings and different cultural communities fostered her curiosity about humans and the dynamics of individual behavior. Dr. Levine established a vision of family strengths, quirks, and personal uniqueness as well as specific needs while working in pediatric ICU care early in her career. Her focus on psychiatric training led her to New York and then westward, eventually settling in the beautiful Calabasas/Woodland Hills area where she established a practice that attracts a wide range of talent and youngsters with budding futures.

Dr. Levine has experience supervising the treatment of children, adolescents, and families from all walks of life at the top-ranked children's hospital of Los Angeles (CHLA) and training rising subspecialty psychiatrists at USC to be ready for the most complex and demanding circumstances. She knows the nuances of collaborating with pediatricians, specialist doctors, neurologists, neuropsychologists, and education specialists to deliver the most comprehensive and holistic care. Her approach is gentle, understanding, and clear-sighted. Dr. Levine's top priority is taking the time to deeply understand her patients while providing high-quality psychiatric care with no outside time pressure. 18321 Ventura Blvd., Tarzana. 909.293.9576. drmarialevine.com. Appointments are based on availability.
---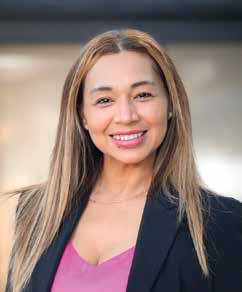 Brenda Trujillo
Founder | Creator
Brenda Trujillo is the proud Latina business owner of ActivePear, one of the hottest brands in the women's athletic-wear industry. After a successful career at UCLA, Brenda worked her way through top positions in engineering and computer science. The epitome of self-actualization, Brenda realized that she could become an inspiration to all marginalized groups by following her true heart's desire and establishing a brand that would become the future of women's athletic wear.

It wasn't long before L.A. celebrities, ranging from actors to supermodels to famous YouTubers, discovered her design's ability to fit and enhance all body shapes by giving women the 'pear' shape body they desire. This combination of empowerment and product quality has gained ActivePear traction and domination in women's fitness apparel nationwide. Photography by IG: geopixx. activepear.com. IG:@activepear_.
---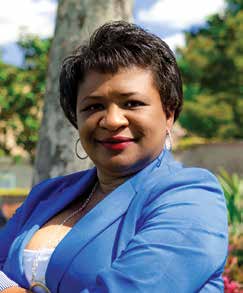 Dylette Davis
Founder
Dylette Davis is the founder and CEO of Loving Home Hospice for Children, Inc., a 501(c)(3) nonprofit organization dedicated to providing pediatric hospice, palliative care, and MAT care through loving support to residents under the age of 21 and their families during their difficult life challenges. Originally from Atlanta, Georgia, Dylette relocated to Southern California and is a member of LA HRTC and the Calabasas Chamber of Commerce.

Dylette has been in the health field for over 20 years. She founded Loving Home Hospice in 2008 to provide direly needed services for terminally ill children to ensure that they live as comfortably and fully as possible during the final phase of their lives. Her major passion in life is to enable not only children, but also their families to experience the life transitions they deserve. 31200 Via Colinas, #101, Westlake Village. 818.532.7501. lovehomehospice.org.
---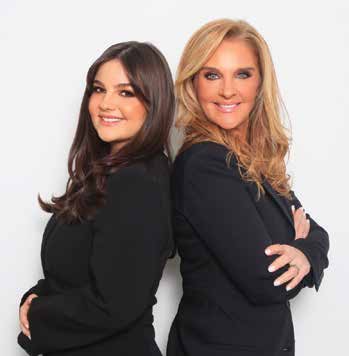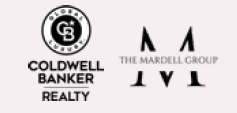 Autumn Mardell | Patti Mardell
REALTORS®
Two generations with one mission: to make your real estate dreams come true! Meet Patti and Autumn Mardell, the mother-daughter real estate duo of The Mardell Group, who bring a unique set of skills and expertise to the local real estate market. With over 25 years of living in the community, they possess a wealth of knowledge about the local market. They are known for their master negotiation skills, unique marketing techniques, and dedication to getting their clients top dollar for their homes. Additionally, they prioritize their clients' needs and are highly trustworthy—where diligence, professionalism and discretion are key. They deliver only excellence.

Patti and Autumn each have a unique skill set that gives this mother-daughter duo a competitive edge. Patti achieved her Master of Accounting (MAcc) degree from USC, which allows her to analyze data and provide her clients with accurate financial information and an extensive knowledge of contracts. Patti also works with her clients' lawyers, CPAs, and business managers. Autumn's passion and experience in the performing arts has made her a skillful communicator and effective negotiator while working with both buyers and sellers. Her artistic skills also come in handy in helping buyers visualize creative design aesthetics. Autumn has keen insights working with younger, first-time homeowners while Patti's vast experience is appreciated by growing families looking to upgrade to a larger home, empty nesters who are ready to downsize, and professionals looking to make sound real estate investments. This combination of skills sets them apart and enables them to provide exceptional service to their clients.
Patti: 818.262.3787. DRE# 01944823. Autumn: 818.746.5906. DRE# 02195174.
---