Women in Business 2021
April 28, 2021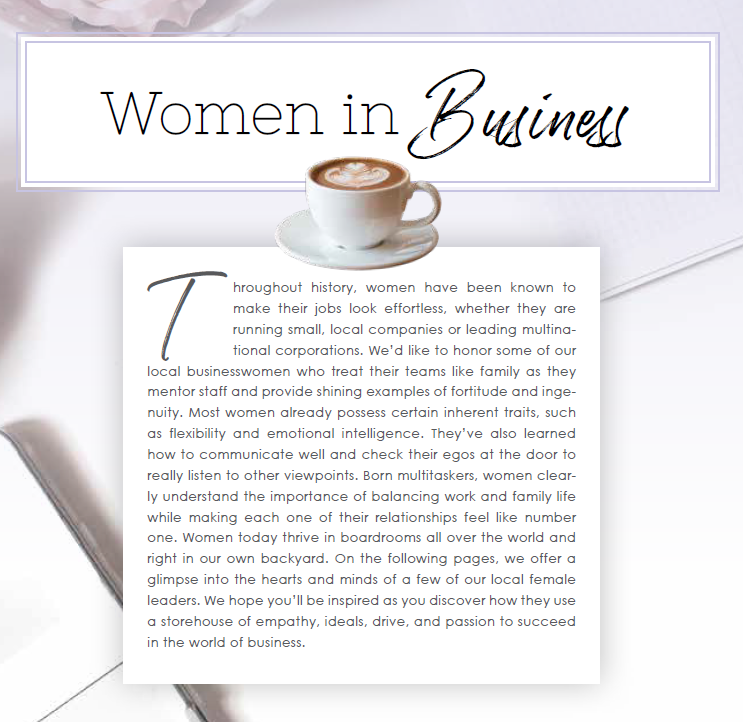 ---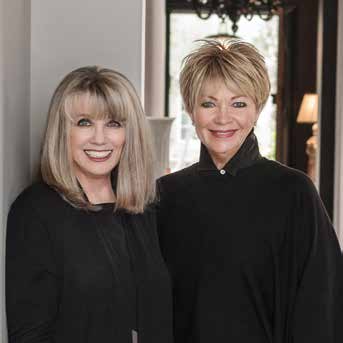 Patte Gilbert | Heidi Adams
REALTORS®
TWO POWERFUL AGENTS. TWO POWERFUL OFFICES. ONE POWERFUL PAIR. Patte Gilbert and Heidi Adams are strong, independent businesswomen in the real estate community, serving the Calabasas and Hidden Hills market for over 30 years. Both are long-time residents and have raised their families here. Together, their strengths and expertise create the most powerful female team in the Calabasas/Hidden Hills luxury real estate market. They offer not just one but two well-known and respected brands, Wish Sotheby's International Realty and Coldwell Banker Realty. Both were recently named the #1 Top Producer in their local Calabasas offices and continue to close countless deals with skilled negotiating and doublemaximization company brand exposure for their clients.

They pride themselves on longstanding relationships in the community, knowledge of local neighborhoods and floor plans, and the ability to get the job done quickly, efficiently, and professionally. When you hire this duo, you get them—not a team member or an assistant—something their clients love! Whether you are buying, selling, or moving across the street or the country, they look forward to helping you achieve all of your real estate goals.

They know your area and your street, and they probably know your house. Knowledge gets results. They look forward to hearing from you and invite you to follow them on Instagram @patteheidipoweroftwo. Patte: 818.515.5028. DRE# 01144659. Heidi: 818.461.2278. DRE# 00997097. PH2Homes@gmail.com.
---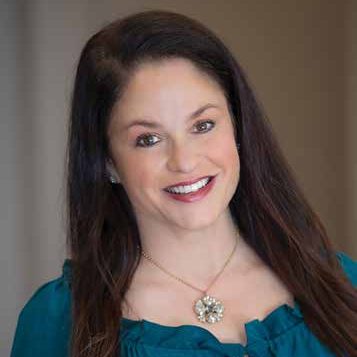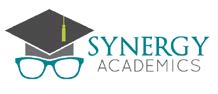 Jennifer Lopata, LCSW
Founder
Jennifer Lopata has dedicated her career to helping children and teens, first as a licensed clinical social worker, then as an educator and business owner. Jennifer, the mother of three children, understands the stress that students face in today's demanding academic climate. She created a center that boosts students' academic performance and their confidence. Synergy Academics, an academic tutoring center, is the culmination of these efforts, helping students at all levels of academic aptitude.

With 1:1 tutoring, standardized test preparation, and college counseling, Jennifer understands that students achieve academic goals by having an advocate in their corner, helping to build their self-confidence. Jennifer believes that this combination of academic excellence and emotional support sets Synergy Academics apart and "makes it a second family" to many of its clients. 818.888.8665. synergyacademics.com. jennifer@synergyacademics.com.
---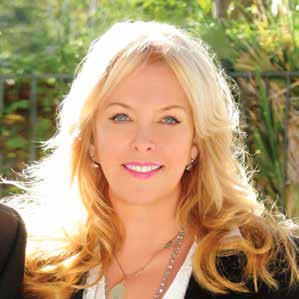 Tracy Smith
REALTOR®
Tracy Smith is a partner on a prominent real estate team, Team Smith, at Keller Williams in Calabasas, where she and her husband, David, are ranked consistently in the top 1% of teams nationwide. When the pandemic hit, Tracy knew it would require some big adjustments, but she felt that her job was the same: to match her clients wants and needs to find the ideal property!

Tracy believes that the real estate market may move up or down, but it never stops. When challenges arise, her creative and engineering spirit always prevails. Tracy is a local resident of Calabasas so everything she does is with the thought of bettering the community. She loves being a parent to her two daughters, who are as active as she is in the community they love. 23975 Park Sorrento, #110, Calabasas. 310.804.7079. tracy@teamsmithca.com. DRE# 01898036.
---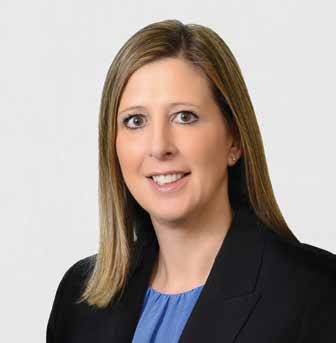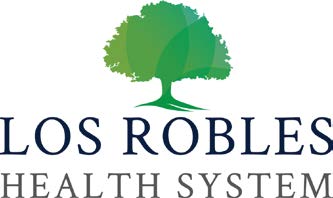 Natalie Mussi
CEO, Los Robles Health System
Natalie Mussi oversees all operations for Los Robles Health System in Thousand Oaks. Her dedication and expertise have led Los Robles and the community which it serves through an unprecedented year. Leading a team of more than 1,500 employees and 600 physicians, Natalie's unwavering guidance has not gone unnoticed. Despite the pandemic, the hospital continues to be recognized by the Leapfrog Group with an A Safety Grade–now, five times in a row. The hospital is also leading the way in cardiovascular and neurological clinical studies and is welcoming its first class of graduate medical education residents starting in July 2021.During her tenure, Natalie led Los Robles through its Level II Trauma Center verification, Comprehensive Stroke accreditation, acquisition of Thousand Oaks Surgical Hospital, and additions of the Cardiovascular Institute and the Center for Advanced Wound Healing.

"I am truly honored and fortunate to be the CEO of Los Robles, the place where I delivered all three of my daughters," says Natalie. "I get to come to work every day and make a difference in the community in which I live. The support of the community this past year only confirms how lucky I am to do what I do." A native of California, Natalie originally wanted to be a doctor but found herself intrigued by the business classes she took while completing her bachelor's degree at USC. She changed course and continued her graduate studies at USC with a Master of Health Administration and a graduate certificate in management of ambulatory care systems. When not at the hospital, you'll often see her cheering and coaching her daughters on the sports courts and from the sidelines. 215 W. Janss Rd., Thousand Oaks. 805.497.2727. losrobleshospital.com.
---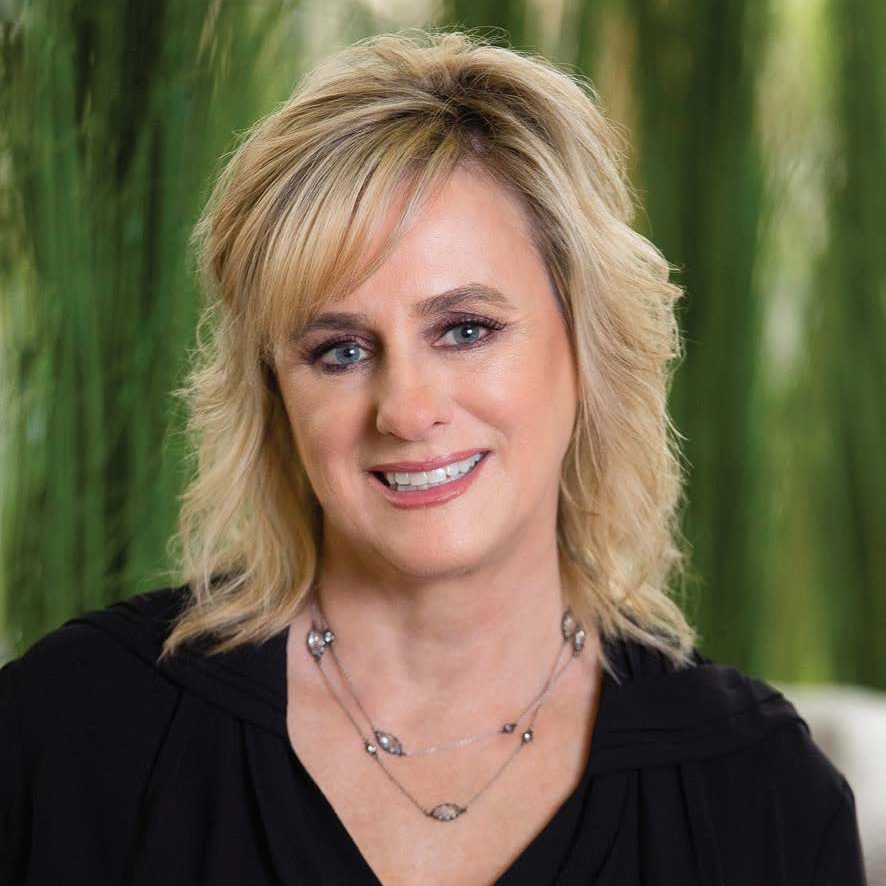 Theresa Elkins
Owner
Theresa Elkins was always intrigued by marketing and furniture. Growing up, her father owned an upholstery company. At the young age of 18, Theresa utilized her entrepreneurial spirit to start a family-run, direct-mail advertising agency, which flourished over the next 30 years. When Theresa became the owner of Pacific Patio Furniture – she knew she found her true passion. Relationships with their clients, suppliers, staff, and community remain fundamental to her success. Theresa gains inspiration from her children as well, who also help run the business. They all continually educate themselves about the industry's ever-changing trends, such as aluminum furniture that looks like rustic teak or faux concrete. Theresa uses her extensive knowledge and strong sense of design to help customers create their ideal outdoor spaces to enjoy for years to come. 28505 Canwood St., Agoura Hills. 818.949.6120. pacpatio.com.
---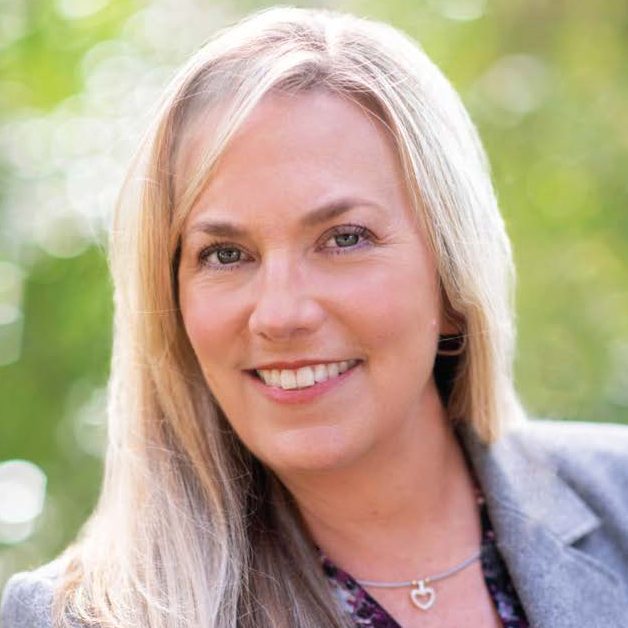 Tamara L. Harper, J.D., AEP®
Estate Planning Attorney
Tamara L. Harper runs a thriving and comprehensive asset protection, business law, and estate planning law firm in Westlake Village. Tamara charts the waters, giving peace of mind to business entrepreneurs and inventors who desire to protect their assets, ideas, and wealth by showing how to limit liability exposure, register and protect intellectual property, and sail the seas of corporate and employment regulation in a proactive manner to be in the best possible position to weather the storms ahead. For over 27 years, Tamara has used her trial litigation skills to draft legal documents and educate her clients on being proactive in their planning.

With a commitment to service, Tamara is chair of the board of directors at La Reina High School, serves on the board of the Conejo Valley Estate Planning Council and holds the distinguished Accredited Estate Planner designation. 141 Duesenberg Dr., #7B, Westlake Village. 805.409.0530. tamaraharper.com. tamara@tamaraharper.com.
---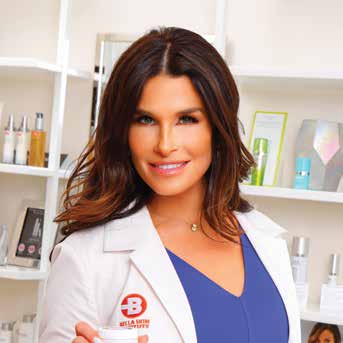 Anna Guanche, MD
Board-Certified Dermatologist
Inspired by the joy she brings to those whom she can help look and feel better, board-certified dermatologist, dermatologic surgeon, and author Anna Guanche, MD, founded Bella Skin Institute 15 years ago. Anna and her Derm Dream Team of professionals are experts in providing care and addressing the concerns of celebrities, CEOs, and supermoms and provide the latest treatments for all types of skin conditions with a special emphasis in cosmetic dermatology and laser surgery.

Working in an industry where innovation is key, Dr. Guanche loves to incorporate new devices, procedures, and products into her practice, including her new Miracle Cream™. She is one of the most sought-after dermatologists to appear on national and local televised broadcasts to discuss and demonstrate the latest procedures to make any woman "red-carpet" ready. One of Dr. Guanche's primary goals is to take the pain out of beauty by using highly advanced equipment and procedures that require little or no downtime. Many of these procedures are highlighted on her website and social media posts to demonstrate how easy and painless it is for people to achieve their desired cosmetic goals. Her latest book, "Seven Days to Sexy," has become a beauty bible, revealing all the secrets, tips, and tricks every woman needs for a super-fast transformation into the sexiest, most gorgeous person she has always wanted to be.

Voted in as a Los Angeles Magazine Super Doctor by her peers for over eight consecutive years, Dr. Guanche has recently opened a second location in Beverly Hills. 23622 Calabasas Rd., #339, Calabasas. 818.225.0117. bellaskininstitute.com. @bellaskininstitute.
---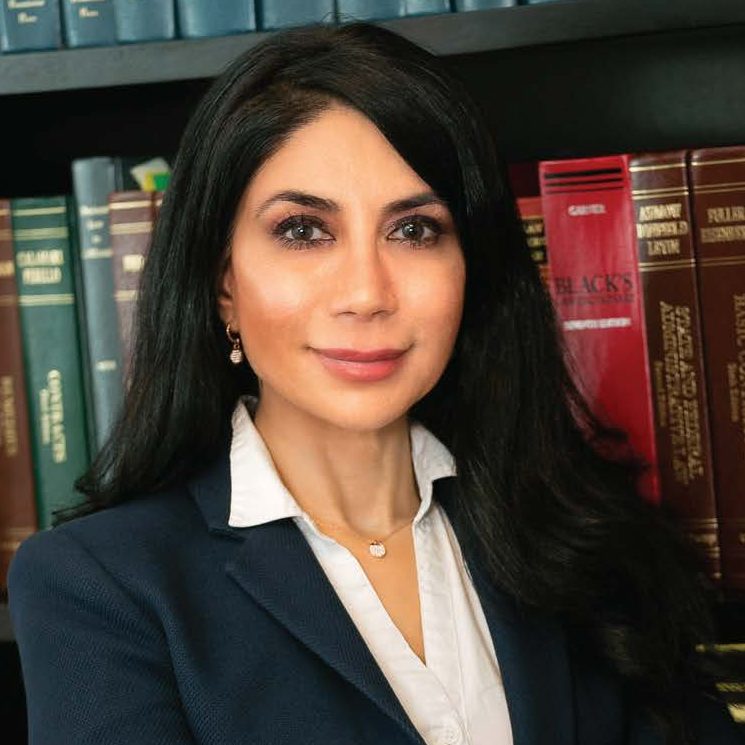 Sheida Shoalehvar
Attorney
Sheida Shoalehvar is a top-rated criminal defense lawyer specializing in criminal defense cases. Her firm has successfully litigated hundreds of felony and misdemeanor criminal cases, including murder, robbery, DUIs, and sex, narcotic, domestic violence, and theft crimes. In addition, Sheida has successfully represented hundreds of clients at trial and all other stages of courtroom proceedings, including arraignment, bail hearings, preliminary hearings, probation violations, and sentencing hearings throughout the U.S.

Sheida received her BA and JD law degree from Southern California Institute of Law and was admitted to the State Bar of California, United States District Court, Central District of California, and United States Court of Appeals in 2008. She is available for free consultations 24/7. 818.451.5274. lady-of-justice.com.
---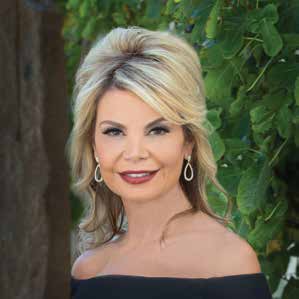 Denise Marks
REALTOR®
Celebrating 21 years in real estate, Denise has expanded the Denise Marks Group, enabling her to provide additional services and expanded geographical coverage. As a native of Los Angeles, Denise has built her reputation representing buyers, sellers, and developers in L.A.'s most desirable neighborhoods. Denise has been a national top- 1% real estate agent for over two decades based strictly on client referrals because she is a master negotiator and is committed to using state of the art tools/technology and hiring top-rate professionals.

Her clients value the unique combination of experience, insight, and commitment she brings to the table. Denise loves living in Calabasas with her husband and two children, whom she is teaching the value of hard work and respect for others. 23975 Park Sorrento, #100, Calabasas. 818.292.5340. denise@denisemarks.com. DRE# 01300442.
---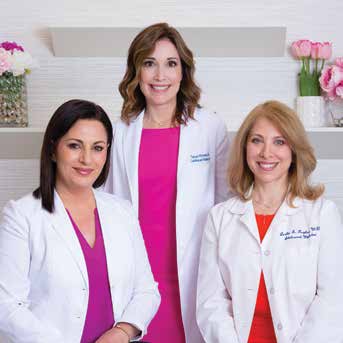 Tanya Altmann, MD, FAAP | Leslie Kaplan, MD | Sayah Eshraghi, MD
Calabasas Wellness Center
Calabasas Wellness Center offers a unique place for children and families to have all their physical health, mental health, and wellness needs met under one roof. Their primary objective to treat the "whole person" is achieved by their ability to consult and share knowledge to assess each patient's current state of health and then provide a comprehensive wellness plan to prevent and treat illness so the person can achieve a successful, healthy life.

Their amazing team of expert providers includes founder Tanya Altmann, MD, FAAP. Dr. Altmann is a nationally recognized child health expert, best-selling author, and UCLA-trained pediatrician with over 20 years of experience. Dr. Leslie Kaplan is a pediatrician specializing in adolescent and young adult medicine and is one of the few doctors in the country with a private practice specializing in eating disorders. She received her degree from UCLA and specializes in treating both the physical and mental aspects of her patients. Dr. Sayeh Eshraghi is a board-certified internal medicine physician who opened her own practice, LA Wellness Boutique, inside Calabasas Wellness Center. In addition to her clinical experience in internal medicine, she also provides medical aesthetic services, bio-identical hormone replacement therapy, and medical weight-loss services.

These doctors offer 24/7 pediatric and adult concierge services as well as women's health services personalized to each person's needs. Appointments are available in their new modern office or in the comfort of your own home. 23586 Calabasas Rd., #107, Calabasas. 818.914.4429. calabasaspedswellness.com. lawellnessboutique.com.
---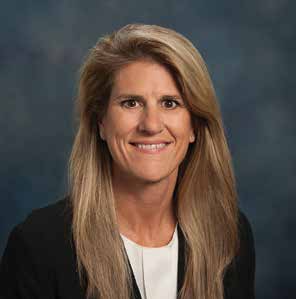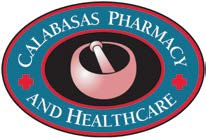 Brenda Johnson, R. Ph.
Calabasas Pharmacy Owner
Brenda Johnson opened Calabasas Pharmacy 25 years ago and built her successful practice by getting to know her patients and providing efficient, comprehensive care. The neighborhood drugstore, located inside Gelson's Market, is known for its knowledgeable, friendly staff that cares for all of its customers' prescription needs. Brenda combines old-fashioned customer service with new patient-care services in her practice, including immunizations, hormonal contraception, travel medicine, and strep and flu testing.
Brenda believes in being involved in her community. She has been a Chamber of Commerce member since 1996. Serving four terms on the board of directors, including one year as its chairman, she is currently a member of the board of trustees of West Hills Hospital. In her spare time, she enjoys hiking in our local mountains. 22277 Mulholland Hwy., Calabasas. 818.223.8656.
---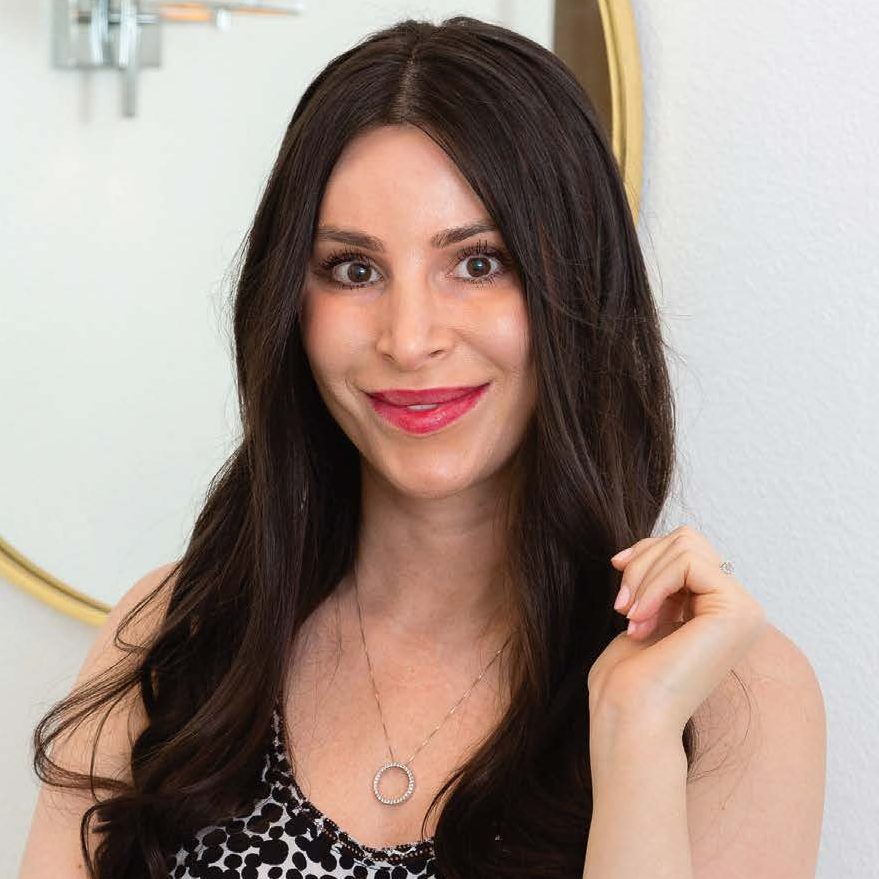 Cristina Borhani, MSN, NP
Founder & Nurse Practitioner
Calabasas native Cristina Borhani is the founder and nurse practitioner at Skin Bio in Calabasas. Her decade-plus experience in aesthetic medicine includes specialization in botox, fillers, lasers, skincare, and more. Cristina completed her Masters of Science in Nursing from Azusa Pacific University as a family nurse practitioner. In 2018, she and her husband, Physician and Medical Director Dr. Korosh Borhani, combined their backgrounds to launch a cosmetic-dermatology and functional-medicine practice in their hometown of Calabasas.

Their skincare and wellness services include botox, filler, IPL/photofacial, laser resurfacing, laser hair removal, PRP, microneedling, Kybella, Ultherapy, CoolSculpting, acne management, biomarker lab testing, IV vitamin drips, and more. Skin Bio is dedicated to helping every patient look and feel their best. 22263 Mulholland Hwy., Calabasas. 818.222.9797. skinbio.co.
---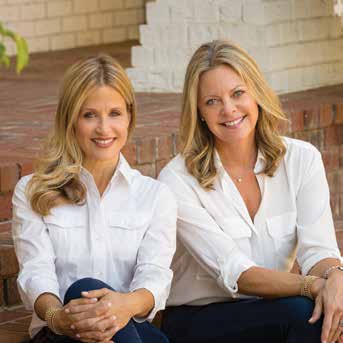 Stephanie Shanfeld | Shari Huntington
REALTORS®
It is no surprise that Stephanie and Shari were the #1 Coldwell Banker producing team in 2020 for the entire San Fernando Valley. As certified luxury home specialists, relocation specialists, and members of the Million Dollar Guild, Stephanie and Shari make up a dynamic team in the real estate industry. What makes their achievement so impressive is that it occurred during a global pandemic that significantly altered every aspect of their business. This dynamic A-Team adapted to new procedures and protocols without compromising the outstanding service they provide to their clients.

The combination of Stephanie's appraisal background and Shari's longtime sales career is just one reason they continue to thrive in today's competitive residential real estate environment. Working as a team, they bring that same collaborative energy into each relationship they develop with their buyers and sellers. Stephanie and Shari listen to their clients' needs to make sure transactions go as smooth and easily as possible.

Their strong negotiation skills give them the advantage even in the most difficult sales. With over 30 years combined experience, Stephanie and Shari have developed stellar reputations for their hard work and integrity in the industry and pride themselves on getting the job done in the most beneficial manner for their clients. 23647 Calabasas Rd., Calabasas. Stephanie: 818.521.8689. DRE# 01947954. Shari: 818.635.0310. DRE# 01147237. stephanieandshari.com.
---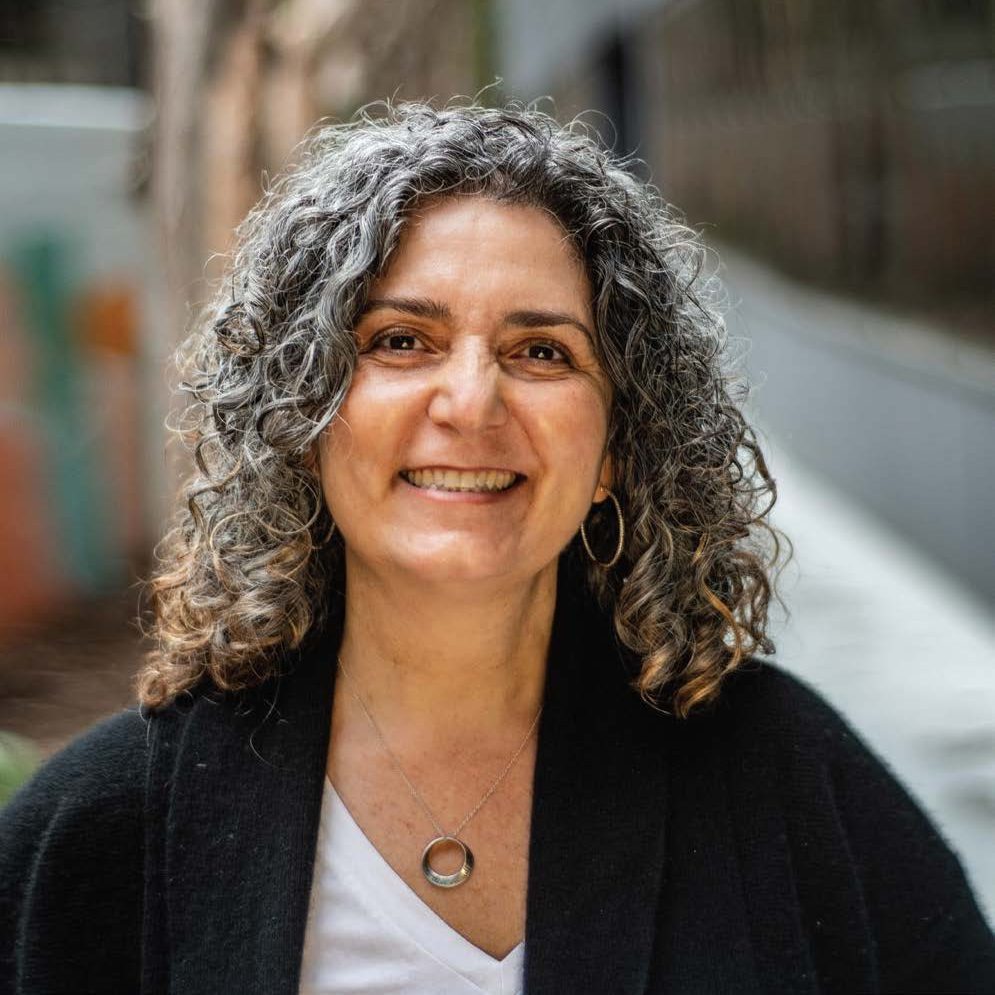 Meliné Sarkissian, Ed.D
Head of School
Meliné Sarkissian, Ed.D., started her education journey 25 years ago with a quest to discover an alternative education system that integrates mind, body, and spirit. As a pioneer of social-emotional learning, Meliné went on to lead a private international school in India which incorporated mindfulness and yogic practices in its approach to education. She returned to the U.S. to continue her research and earn a doctorate in education.

Meliné's passion for social-emotional integration in students' learning led her to Fusion Academy, a private school with a full school experience. She leads the Warner Center campus as the Head of School, where students thrive based on a one-on-one student-teacher ratio with year-round enrollment. Visit the website for enrollment options and campus tours. 21650 Oxnard St., #100, Woodland Hills. 818.712.9521. fusionwarnercenter.com.
---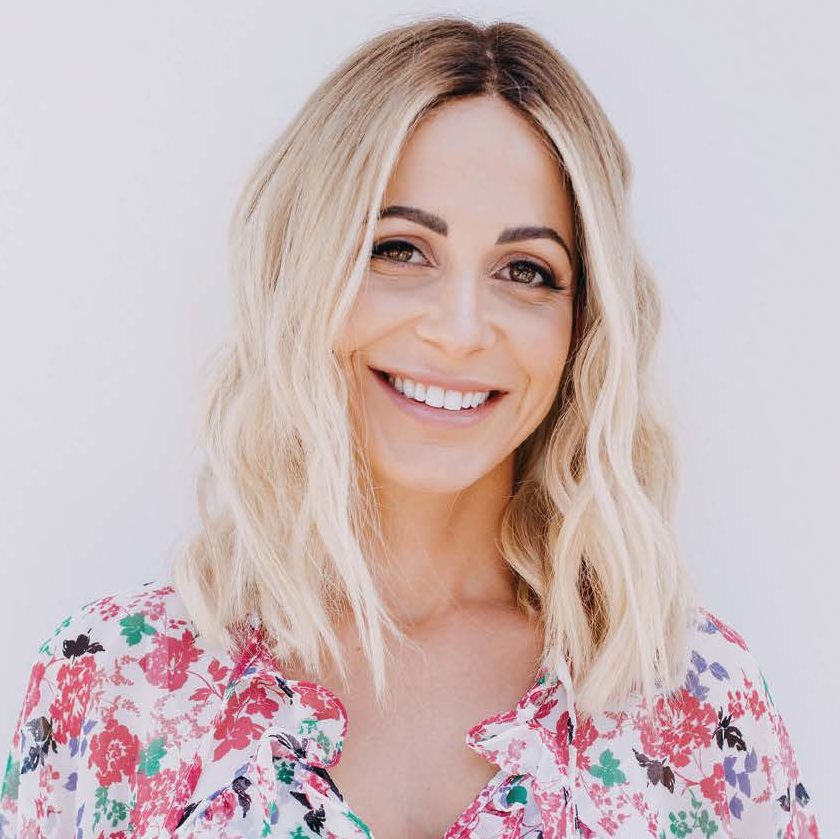 Rachel Laber
REALTOR®
With her hands-on approach to real estate transactions, Rachel Laber has earned a wonderful reputation for her enthusiasm, uncompromising integrity, and attention to detail with every client. She is well sought-out by experienced home buyers and a natural for first-time clients with her exceptional patience and ability to hold clients' hands through each step of the process.

As a mother of three beautiful children, the balancing act of being an "orchestrator of all things" comes naturally to Rachel. She artfully uses these skills in her working relationships, and the results speak for themselves. It's Rachel's spirited passion that makes her stand out and it's her experience and results that make her an excellent choice when selecting a realtor. 23975 Park Sorrento, #110, Calabasas. Mobile: 818.601.0075. Office: 818.657.6500. rachellaber.com. DRE# 01951187.
---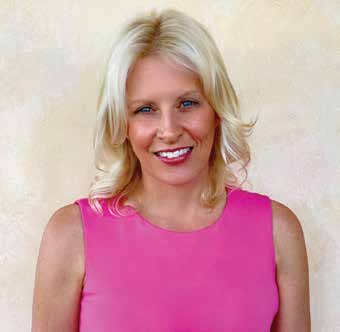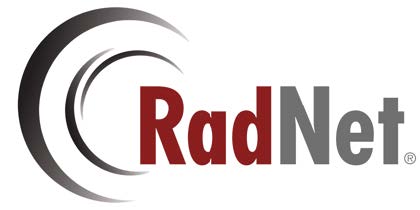 Suzie Bash, MD
Medical Director of Neuroradiology
As medical director of neuroradiology at San Fernando Valley Interventional Radiology (part of the RadNet network of imaging centers), Dr. Suzie Bash has earned a reputation as one of the most highly regarded neuroradiologists in the United States. With an eye toward the future, Dr. Bash's passion and interests focus on artificial intelligence (AI) in advanced neuroimaging. AI applications can be used to boost efficiency in MRI and enhance image quality. AI improves the radiologist's ability to accurately detect an abnormal finding.

Prior to joining RadNet, Dr. Bash was on the faculty at UCLA as an assistant professor of neuroradiology. She then completed a two-year neuroradiology fellowship and her radiology residency at UCLA. In addition to writing several award-winning papers, Dr. Bash has been a recurring guest on the radio, TV, and podcasts. She is actively involved in AI clinical trials, peer-reviewed publications, and AI-related educational talks and webinars. In addition, Dr. Bash serves on the medical advisory boards of several AI companies.

Dr. Bash still takes time to enjoy the simple moments with her family. She and her husband, neurologist Dr. Peter-Brian Andersson, and their three children love travelling to South Africa and England to visit family and friends. Dr. Bash is a third-degree brown belt in Shaolin Kempo, and she enjoys playing electric guitar and painting. 1510 Cotner Ave., Los Angeles. 310.445.2800. radnet.com.
---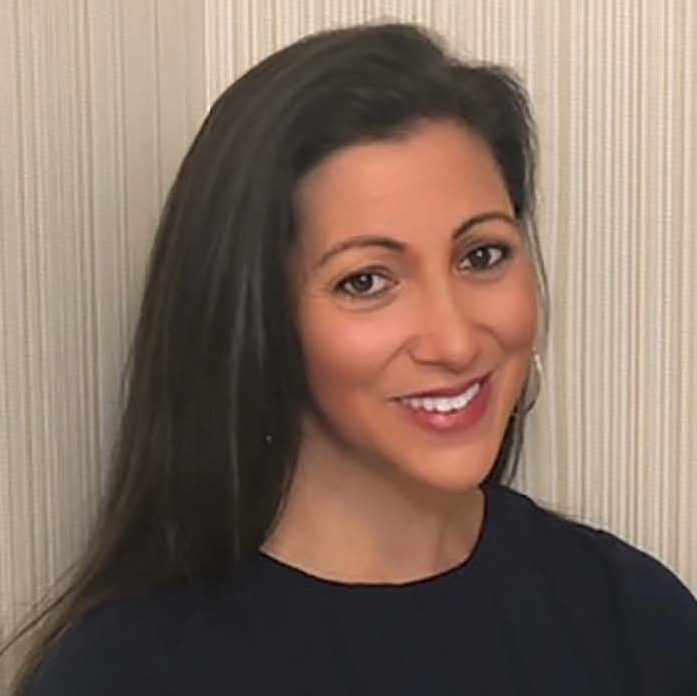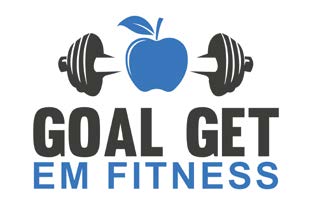 Julie Friedman
Owner & Founder
With a passion for all things health and fitness related, Julie created Goal Get 'Em Fitness as a means to share with others the information she has learned through her education and her own personal struggles. She uses her skills as a certified nutrition coach and personal trainer to create customized nutrition and training programs for each one-on-one client, focusing on achieving the client's goals–be it gaining muscle or losing fat–with an emphasis on getting stronger mentally and physically.

For those looking for communal support, Julie created the Elite Warrior Tribe, an exclusive membership to connect with others on their journey. There are no shortcuts, no quick fixes, and no fad diets involved. Julie stays on top of the ever-changing research around nutrition and fitness, debunking long-held beliefs about what it takes to lose fat for good. 424.240.5453. goalgetemfitness.com. goalgetemfitness.com/join-the-tribe. @goalgetemfitness.
---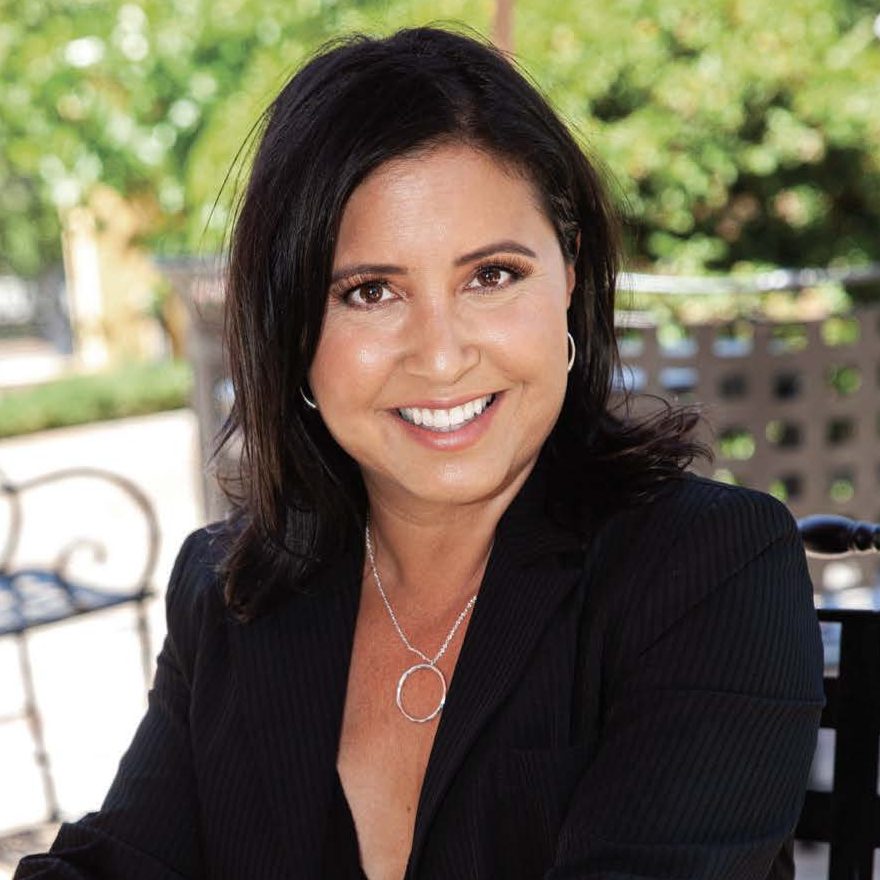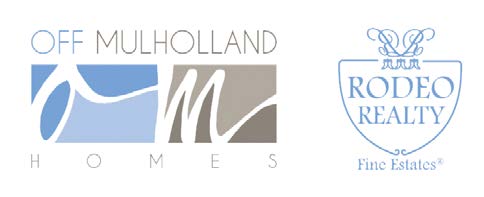 Tina Fanelli Moraccini
REALTOR®
Tina brings 30 years of business, PR, and marketing experience to the table, providing her with the valuable skills needed in real estate negotiations, educating buyers and sellers, and effectively marketing listings. It's no wonder Tina's in the top 1% of realtors nationwide.

Originally from Calabasas, Tina worked in PR and marketing in Italy, headed Special Projects/Cultural Affairs for the Cultural Office of the Italian Consulate in L.A., and then ran her own company, building her brand from an idea to a success story.

With clients, Tina leads with her heart, focusing on the more altruistic aspects of real estate, such as helping families find their perfect home or transition out of their beloved one. Tina and her family reside in Calabasas, where she is an active member of the community. 23901 Calabasas Rd., #1050, Calabasas. 310.980.3532. offmulhollandhomes.com. DRE #01024011.
---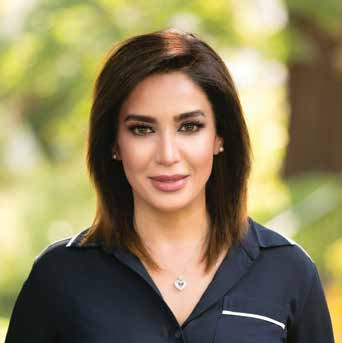 Nelly Rock
Co-Founder & CEO
Nelly Rock is co-founder and CEO of Malibu Canyon Medical Spa in Calabasas, which she helped transform into a world-class facility that offers the very latest in aesthetic and regenerative medicine. Nelly attended Vienna University Medical School in Austria and earned her MBA at Delta University. Nelly has a true a passion for providing holistic solutions to common anti-aging issues.

Those seeking a modern-age fountain of youth need look no further than the Malibu Canyon Med Spa in Calabasas. Sporting the latest in pain-free regenerative medicine and weight loss, the Malibu Canyon Med Spa has helped clients naturally replenish their health and beauty since 2012. Malibu Canyon Med Spa was also the first in the community to offer regenerative medicine. They initially introduced platelet-rich plasma (PRP) and nano-fat procedures, which transfer fat from one area to another. Since then, Malibu Canyon Med Spa has administered stem-cell and platelet-rich plasma (PRP) treatments to more than a thousand clients seeking facial cosmetic rejuvenations and joint treatments.

Today, Nelly also focuses on highly effective, non-invasive treatments such as stem-cell nanofat grafting, facial lifts, PRP hair restoration, PRP face and lip rejuvenation, and Smart CO2 Laser technology for facial resurfacing. Her goal is to help her clients regain their natural beauty and restore their confidence by looking and feeling their best. 4937 Las Virgenes Rd., #104, Calabasas. 310.903.2784. malibucanyonmedspa.com. @malibu_canyon_medspa.
---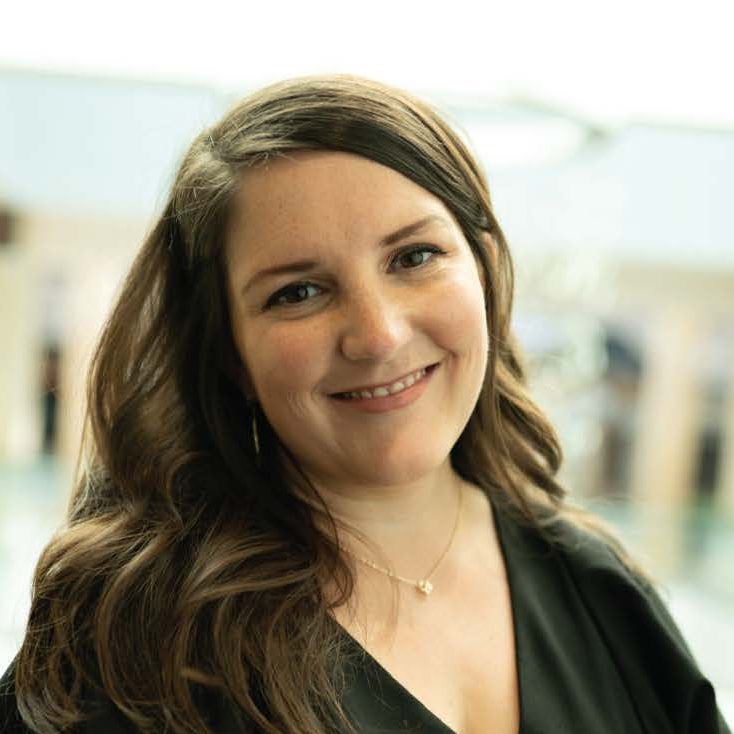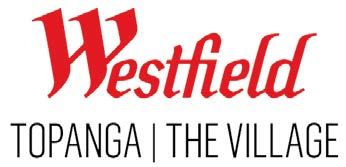 Eliza Jeschke
Marketing Manager
Eliza Jeschke began a career in property management with Boston Properties in their mixed-use development, Reston Town Center (RTC), located outside of Washington, D.C.

Eliza was quickly promoted to the assistant property manager role and oversaw over 80 retailers and 450,000 square feet of common area. During her time at RTC, she found her love for retail operations but was also drawn to the creative side of marketing and events management within commercial real estate.

She was later promoted and transitioned to the role of marketing manager during her time at RTC. In 2017, Eliza relocated to L.A., where she now serves as the marketing manager with Westfield at the Westfield Topanga & The Village property. 6600 Topanga Canyon Blvd., #1M, Canoga Park. 818.594.8732. westfield.com/topanga. @westfieldtopanga.
---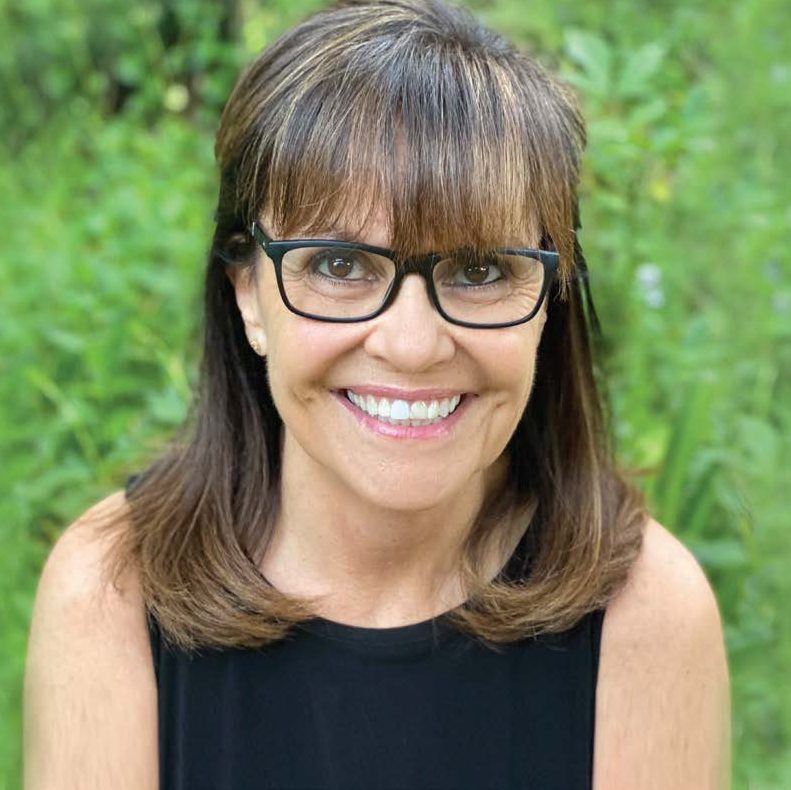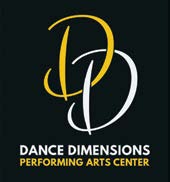 Pam Orenstein
Owner
Dance Dimensions Performing Arts Center (DDPAC) owner Pam Orenstein has made it her life's passion to help children and young adults discover their inner artistry through dance. Pam moved to America from South Africa at 20 and worked in the music industry. She was drawn back to dance and founded DDPAC in 2003.

Pam imagined the benefits of a dynamic dance program, and over the years, she has loved watching her students flourish and enrich their lives—instilling respect, discipline, organization, responsibility, and so much more.

Students feel a sense of belonging and form everlasting friendships. "The challenges of the pandemic have made us stronger and thankful. We are excited to bring in the 2021–2022 season with you!" 23241 Ventura Blvd., Woodland Hills. 818.999.3262. mydancedimensions.com. @dancedimensionspac.
---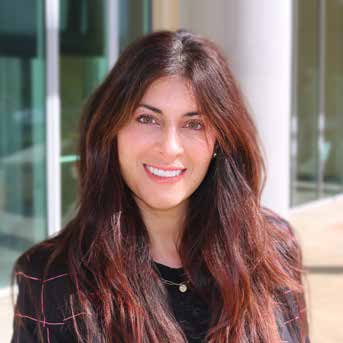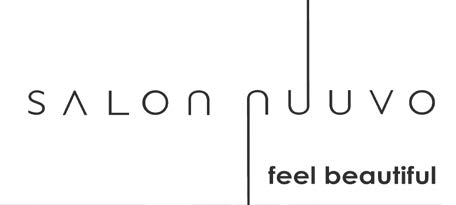 Raychel Harrison
Owner & Founder
With a strong passion for building up both her clients and employees and making everyone feel their best, Raychel Harrison has built an incredibly successful career as a salon owner and beauty professional. Her prominent Calabasas salon, Salon Nuuvo, opened its doors in January 2012, and in 2015, Nuuvo Haircare, her clean-beauty haircare line, was born on the salon's floor. When opening Salon Nuuvo, Raychel sought to bring a team-based approach to haircare services by creating an employee-based salon that offered her team full medical and education benefits—an uncommon concept in California salons. The positive environment and pay-it-forward culture Raychel created amongst her team directly benefits clients, since the team shares the goal of making sure everyone who steps foot in the salon has an amazing experience. Raychel attributes her success to three qualities: adaptability, determination, and balance. Last March, when she was forced to shut down the salon, she found innovative ways to stay in business, creating at-home color kits for clients with a tutorial she added to YouTube. Now, Raychel is thrilled to invite her loyal clientele back into the salon with safety and comfortability as a top priority.

Nuuvo Haircare's online marketplace recently relaunched, and it is also available on Amazon Prime. The Mega Moisture Argan Mask is currently featured in one of the largest subscription boxes in the U.S. and is receiving rave reviews from buyers. Raychel also plans to launch a nonprofit in the near future where hairstylists can use their professional talents to give back to humanity. 26777 Agoura Rd., #B3, Calabasas. 818.871.9441. salonnuuvo.com. @salonnuuvo. @nuuvohaircare. @raychelharrison.
---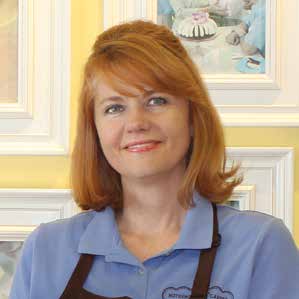 Bonnie Abel
Owner
Bonnie Abel is the owner of the Nothing Bundt Cakes bakery in West Hills. Prior to buying the bakery, she worked as an HR specialist for 24 years. Wanting to be her own boss, she literally walked into the cake store to make a purchase and six months later, she owned it. After five years of helping guests celebrate their special moments in life, she opened a second location in Glendale last summer.

Bonnie also has a passion for helping others. She supports many organizations, including local schools, Kiwanis and Rotary clubs, the Grossman Burn Center, Relay for Life, American Heart Association, Special Olympics, and more. "This is the American dream—work hard, make good decisions, and help others. Nothing could be more rewarding." Platt Village Shopping Center: 6524 Platt Ave., West Hills. 818.340.2253. nothingbundtcakes.com.
---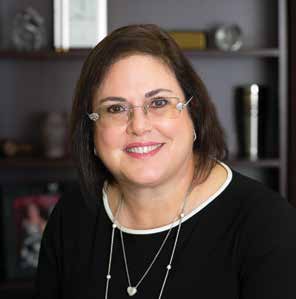 Gina Lapiner, CFP®
Financial Advisor
COVID-19 and the stock market fluctuations pointed out the importance and value of having an experienced financial advisor. As a CFP® and financial advisor for over 30 years, Gina engages with high net worth clients to help them reach their financial goals.
Gina focuses on helping businesses and individuals with their retirement plans by identifying sources of income, estimating expenses, establishing a savings strategy, and assessing comfort level with risk. She also helps clients with saving for their children's college education and works with clients in transition to develop strategies for the next phase of their life.
Gina has been in Calabasas for over 14 years and gains great satisfaction in seeing her clients achieve their lifelong goals. 26570 Agoura Rd., #130, Calabasas. 818.878.9173. edwardjones.com.
---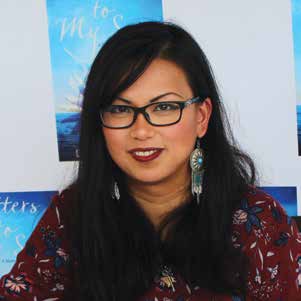 Daynabelle Anderson
Owner
Daynabelle Anderson has always valued education. Growing up, she strived to be the best student she could be, which helped her secure a full scholarship to USC where she graduated Magna Cum Laude with a Bachelor of Science in Nursing. While nursing was her number-one passion for 15 years, she eventually switched gears to focus on education and helping our youth.

When Daynabelle became the owner of Kumon Math & Reading Center of Calabasas-West, she knew she made the right switch. One of her daughters' positive experience with Kumon inspired her to become a Kumon Instructor. Now in her fourth year, she continues to be inspired by her students who are making great strides, not only as students but also as well-rounded human beings. 4774 Park Granada, #9, Calabasas. 818.224.3264. kumon.com/calabasas-west-ca.
---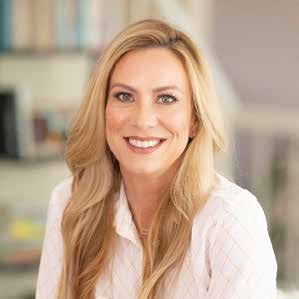 Casandra Walker
REALTOR®
From the moment you meet Casandra Walker, you can see why both buyers and sellers enjoy having her represent them in their real estate pursuits. A Texas native, Casandra came to L.A. and began her career in the fast lane of entertainment public relations. She eventually opened her own agency that she ran for 15 years, working with A-list celebrity entertainment and renowned brands.

One of her projects presented the opportunity to feature her home on the HGTV program House Hunter Renovation. This experience sparked her interest in the residential real estate business and reconnected her back to familial roots of building and construction. "My goal is to help families find their dream homes and make the process of investing in real estate easier at all price points," says Casandra. 16820 Ventura Blvd., Encino. 323.979.8417. casandrawalker.kwrealty.com. DRE# 2057808.