Topanga Rush
July 27, 2021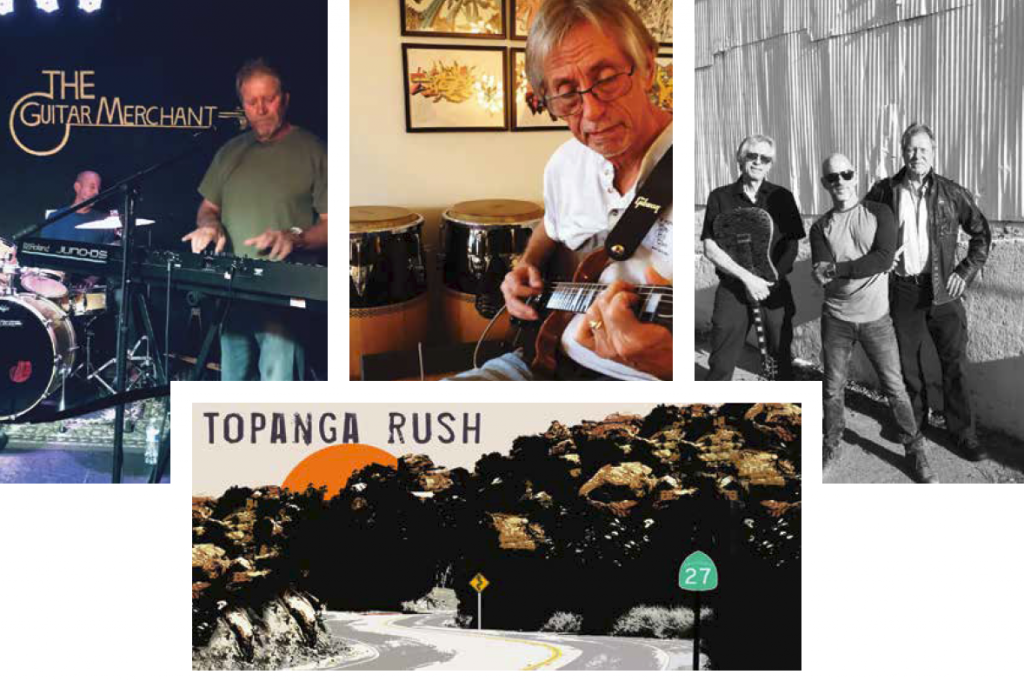 Dreams Do Come True
Granger Korff had no expectations one fateful evening circa 2019 when he decided to play an open mic night at The Guitar Merchant—a staple hangout for local musicians in the West Valley. Impressed by his performance, vocalist Dominque Boutet approached Granger with the idea to start a band—something he had dreamed of as a youngster but never pursued after establishing a successful plumbing business and authoring two books. Both enthusiastic about the opportunity, they agreed to meet just a few days later to start band practice. Dominique pulled in guitarist Andy Ritter soon after, and Granger discovered drummer Robert Lerner after searching far and wide for a perfect fit. Paying homage to their practice location near the well-known Topanga Canyon Boulevard, the band unanimously decided to call themselves Topanga Rush.
Over the past two years, what began as a simple, fun garage cover band has grown into a larger success than any of the members could have ever imagined. Within a week of posting the first two original tracks on Facebook, Topanga Rush earned regular airplay on radio stations in a few different countries, including South Africa's legendary Lifetime Music (LM) Radio, internet station Rockingcrew.com, and Radio VCA in Perth, Australia. In May 2021, the band was selected to guest star on The Heidi and Frank Show, a popular live morning show on Los Angeles rock station 95.5 KLOS, to share their latest single, "Ready for You."
Even though Dominique, a busy mother, had to leave the band prematurely, her duo with Granger, "Second Time Around," remains both a band and fan favorite, proven by the #1 spot it held on the music platform ReverbNation for two consecutive weeks. Granger, Andy, and Robert are grateful to continue their hot recording streak, building their discography of nostalgic, classic rock originals, and proving you're never too old to make a dream come true. Their songs are available on Spotify, Apple Music, Pandora, YouTube, and most music platforms. You can also follow them on Instagram @topangarush to learn more and to make sure you never miss a new release.