People to Watch in 2022
January 1, 2022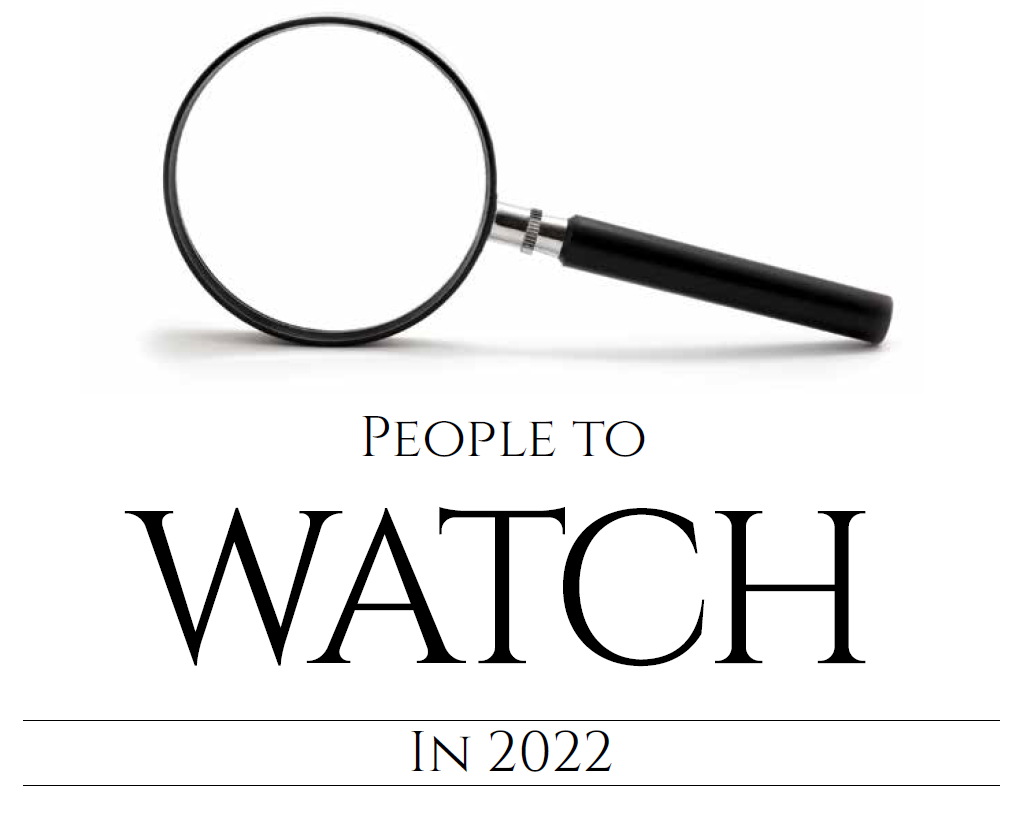 Thousands of books and articles have been written
about the different traits and characteristics
required to succeed in business. We've identified
some of the top professional and business leaders
in our community and discovered one element that
they all have in common: From them, we learned
that "success is not the key to happiness" but rather
that "happiness is the key to success." Simply
put—if you love what you do and are passionate
about your purpose, you have the key to achieving
true success. We hope these stories inspire you in
your field of endeavor in 2022.
---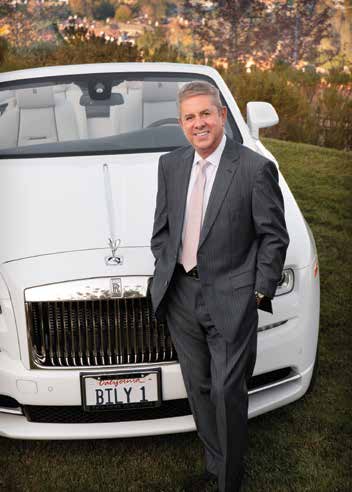 Billy Solano
Chief Executive Officer
CMIT Solutions of Los Angeles and Irvine
Billy Solano, CEO of CMIT Solutions in Los Angeles and Irvine, has been honored by Marquis Who's Who Top Executives for his achievements, leadership, and dedication.

For over 25 years, CMIT Solutions has been a premier provider of technology solutions to small and medium businesses. CMIT Solutions, which has more than 250 offices across the United States and Canada, helps organizations plan and manage information technology as a competitive advantage, either to expand or support their business. Billy Solano has planned and executed strategies and formed alliances as a value creator through technology enforcement over the last 25 years. He has also developed high-impact sales methodologies and the "Highly Effective Executive" idea, which are now taught in Mexico, Brazil, and the United States. In today's world, Solano's offices have at least one client on every continent.

Solano picked this job because he always enjoyed serving others. After earning a bachelor of business administration from Universidad Anahuac, he earned a master's degree in marketing from National University. Solano served on the boards of directors of the United Chamber of Commerce, West Valley Warner Center, Calabasas Chamber of Commerce, and the Calabasas Country Club in addition to his major businesses. Solano was previously the CEO of Opera Consulting, an SAP global business partner in North America; an Accenture partner for 10 years; and vice president and general manager of JD Edwards in Latin America. When asked about his achievements, Solano attributes them to his enthusiasm for his work and his determination to succeed. He wishes to continue reinventing himself in the
next years by assisting organizations, coaching his children, and managing his enterprises.

Solano relocated to Calabasas in 2015. Since then, he's been making investments in the city. He bought a house in The Oaks and moved his business there. He explains, "I live, work, play, and enjoy the Calabasas lifestyle." Solano lives with his wife, two children, a dog, and a cat in a loving family of six. Laura, his amazing wife, leads the family and her own business, Life Style by Laura Solano. Their daughter, Dali, attends Louisville High School and is the president of the Class of 2022. Billy Jr. is a promising wide receiver who attends ACH Middle School.

Solano is also ecstatic to be a member of the Calabasas Country Club, where he can demonstrate his love for the game. He enjoys sports and fancy automobiles as well as yoga, hiking, and jogging. His ambition is to continue to serve the community while also growing and expanding his business through his never-ending passion to help others.
24007 Ventura Blvd., #290
Calabasas
818.918.6710
CMITsolutions.com/north-LA
---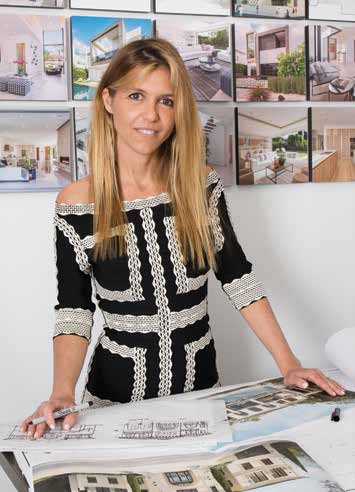 Stephanie Harroch
Architect AIA, Engineer, Founder & President
XID Design & Build LLC
With over a decade of design-related experience as well as a refined multicultural approach to architecture, Stephanie Harroch sets the bar for architectural design, combining her unique blend of aesthetic styles and ideals to create structures that are wholly her own. The Moroccan-born designer attributes these eclectic stylings to her colorful and diverse upbringing, nourishing her passion for architecture at a young age while growing up in Morocco and Italy before finally settling in the United States.

It was here that Stephanie received her educational training as she attended top-tier universities such as the University of Pennsylvania School of Engineering, the Graduate School of Architecture at Pratt, and finally, the School of Graduate Architecture and Design at Colombia.

Upon graduation, Stephanie began working with world-renowned firms such as ASY, Richard Meier, Bernard Tschumi, Aldo Rossi and Partners, and Handel Architects before founding the Los Angeles-based firm XID in 2014.

XID-eXposed Identity of Design is a Los Angeles/Beverly Hills, California-based, architecture firm that strives to provide its clients with inspiring places to live and work, from high-end single-family houses and multi-family residential buildings to commercial retail shops and offices.

One of Stephanie's main goals at XID is to provide professional excellence in architectural design to private clients, investors and developers, for a variety of project types, such as brand-new construction, remodel homes, flips, home additions and alterations, interior design, ADU legalization, and permitting services, all with an advance knowledge and experience with administrations such as LADBS, HPOZ, and District HOA.

Stephanie's minimalist sentiments paired with pure lines, exposed materiality, framed landscapes, bold and edgy accents, and an emphasis on natural lighting, enabled XID to rapidly take root in L.A.'s metropolitan area, as her multifaceted blend of American and European modernism struck a chord with the investors and clients of Southern
California. Since then, Stephanie and XID have utilized their affinity for open floor plans, integrated spatial connections, acute precision to detail, and excellence in holistic design to carve out a sizable niche in the Los Angeles architecture market.
8383 Wilshire Blvd., #800
Beverly Hills
917.319.2553
xidesignbuild.com
stephanie@xidesignbuild.com
---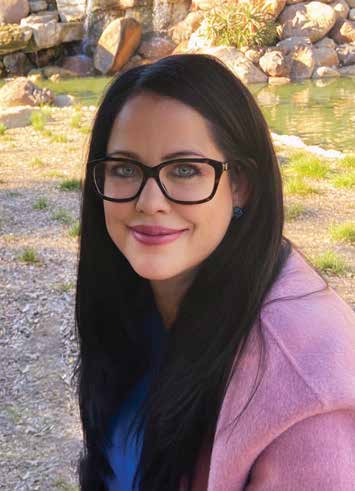 Crystal-Ray Kanoelani Nāone, PhD
President and Chief Executive Officer
Boys & Girls Clubs of Greater Conejo Valley (BGCGCV)
Dr. Nāone faced a difficult decision when California shut down in March of 2020—stay open for those who needed them most, the children of essential workers, or shut the doors and wait until the situation resolved. She made a bold decision to stay open no matter how difficult, because the children of essential workers had nowhere else to go while their parents worked and schools were closed.

As a CEO for more than 20 years, Dr. Nāone's tenure has been both favored and challenged, but none more than in the past 21 months. As a community-first leader, Dr. Nāone has always believed in youth and our collective efforts to continuously develop and that a community's sense of purpose and being of service are the cornerstones and anchors that bind us during turbulent times. According to Dr. Nāone, "It goes without saying; times have been more than turbulent—they have been life altering; and our staff at BGCGCV stood up on behalf of kids each day, all day, and our donors invested in our kids and community. I am grateful."

Dr. Nāone started at BGCGCV four years ago with a staff of 120+, a 5+ million-dollar budget, and nine clubs, five of which are in the Las Virgenes Unified School District and four in the Conejo Valley Unified School District. She set her eyes on going from a strong organization to becoming an exceptional organization. The first couple of years brought a lot of change that included better structures, systems, productivity, efficiency, and quality. Now, moving into 2022, she is laser focused on building back membership after the pandemic and supporting and developing staff and new facilities.

Facing a severe labor shortage, Dr. Nāone spent the first 45 days of school at Club Jefferson, located on the Bay Laurel Elementary campus, working directly with members. It was then that she realized Club Jefferson is in desperate need of more space, which means a new facility to support the demand for services at that location. In case you want to get involved, Dr. Nāone is looking to the community to help make that need a reality.

Dr. Nāone has served on many leadership boards, including the Council for the Alliance for Strong Families and Children and the Executive Committee for the National Grow Your Own Collection. She has three boys, 'Ālika who graduated in 2020 from Oaks Christian, Ka'ikena who graduated from Pepperdine in 2017, and Kūpa'a who eradicates invasive species on the Big Island of Hawai'i, along with a Boston Terrier named Hendo. She currently resides in Thousand Oaks.
1 Dole Dr., #3331
Westlake Village
818.706.0905
bgcconejo.org
---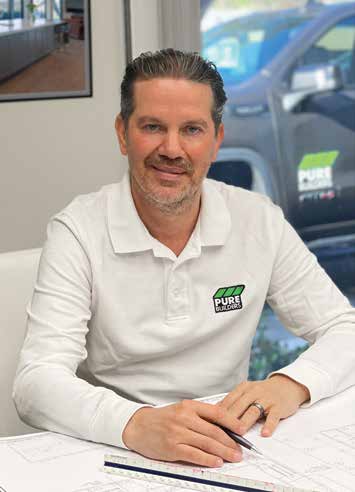 Eli Kaspi
Founder and Chief Executive Officer
Pure Builders, Inc.
Calabasas-based Pure Builders, Inc., founder and CEO Eli Kaspi has had the pleasure of being the hands-on creator of his clients' ultimate lifetime dream homes for nearly three decades and is loving every minute. Kaspi has built Pure Builders into Los Angeles and Ventura County's premier construction powerhouse.

Kaspi grew up in a family of engineers, architects, developers, and designers and initially established himself as a respected home designer prior to founding Pure Builders. After years of working in the field, his contacts and connections enabled Kaspi to garner an incredible network of architects, designers, permit and zoning specialists, and suppliers. With these resources at his fingertips—a rare collaboration of highly experienced tradespeople and his tremendous experience—Pure Builders, Inc., was born. Pure Builders was the vanguard of the design-build concept, allowing the entire industry to follow its lead.

As a business member of the Calabasas community, a husband, the father of two sons, and a long-time Calabasas resident, Kaspi is able to embody his clients' needs by walking beside them as a neighbor and friend to understand their lifestyles and create spaces that resonate with who they are and how they live. "Remodels are challenging because you are not simply working with a blank canvas," Kaspi explains. "With a remodeling project, it is an art to personalize a space while deciding whether to remain true to the intended architecture of the existing home."

During the initial design and concept phase, Kaspi shares insight with his clients on relevant building trends, strategizing all facets of the project, whether that be a complete home remodel or a ground-up new build. He also assists with financial guidance. With Kaspi's keen eye for detail, his clients appreciate that he and his team can implement and deliver on their dream home with a process far more simplistic than they ever thought possible. "Whether a client desires a complete remodel or a completely new build, the process is always an enjoyable journey," says Kaspi.

From beginning to end, clients have one consistent source of open communication for every stage of the building process—from initial design to permitting to structural completion. Kaspi notes that the most rewarding aspect of his career is the referrals by clients, friends, and relatives.
23966 Craftsman Rd.
Calabasas
818.309.4448
purebuildersinc.com
---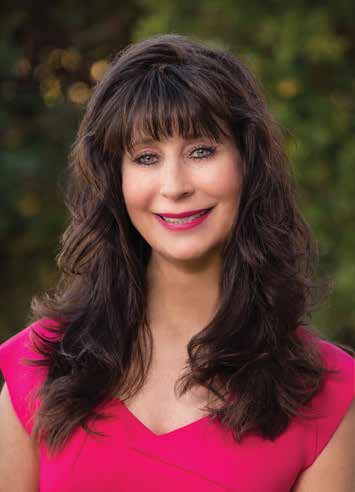 Sandra Bross, RN, BSN
Founder and Owner
Bross and Associates
Sandra Bross has been a resident of Calabasas since her parents moved here when she was five years old. She grew up in the Mulwood neighborhood and was in the first class of Chaparral Elementary School. She remembers Arthur E. Wright and his wife and marching to his home in a parade to celebrate his 90th birthday. Sandra went on to UCLA where she received her Bachelor of Nursing degree. Her career path of cardiac nursing at St. John's hospital in Santa Monica led her into medical sales where she met a representative in prosthetics. He encouraged her to start her own company. After taking the Dale Carnegie class, she took his advice and started Bross and Associates in 2008. Her business has continued to grow each year as she has the privilege of helping others in need.

Her company delivers high-definition, upper-limb silicone prosthetics from fingers to hands to arms and even toes. She and her certified prosthetist deliver myoelectric prosthetics and custom-crafted, one-of-a-kind prosthetics. Her newest selling products are body-driven hand prosthetics. She is the highest seller of this product in North America. All of these devices assist with the basic daily functions of life.

No single prosthesis can address the multiple deficits associated with upper-limb loss. It is never "just an amputation." An amputation is far more than "just." The loss of a part of your body is equated to the loss of a close family member. Most of Sandra's work is in helping Workers' Compensation clients. She also assists with personal injury and PPO clients.

Sandra uses her nursing background and nurse case management background to assist clients beyond their amputation. She views them each as a whole person—meeting their functional, emotional, social, and economic needs. Her mission statement is: restoring clients to wholeness. Her joy is in positively impacting her clients' lives.

Bross and Associates services clients from Bakersfield to Newport Beach and the Inland Empire. Sandra's clinical office is located in Glendale. Though she hopes people do not sustain injuries that require her services, Sandra is an incredible, life-changing advocate for those who experience amputations or require the assistance of prosthetic appendages. Check out her website where she shares famous people who have amputations.
Calabasas/Glendale
818.521.1112
brossandassociates.com
---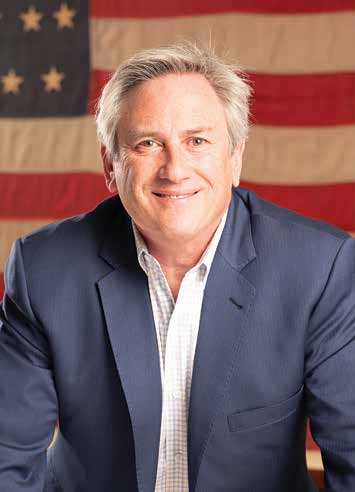 Martin Levy, CLU/RHU
Founder
Corporate Strategies, Inc.
Even though Marty Levy, CLU/RHU, is a very successful insurance and financial services advisor, humble as he is, he would probably never tell you about it.

Marty founded one of Southern California's most successful insurance and employee benefit agencies, Corporate Strategies, also known as CorpStrat. "The amazing thing about our business is that it's 100% organic," says Marty. "We do great work, and our people are the best in the business. If we get a client, the odds of us having a business relationship 10 years later is nearly 95%. I think that retention says a lot about our business."

The agency provides employee benefits, life Insurance, and long-term care planning strategies for hundreds of businesses and professionals. Some people refer to them as the "Kings of Small Group," based on the number of businesses they insure, but they consider themselves a simple blend of old-fashioned advisory-based insurance brokers and modern technology tools.

Marty's focus is protecting and planning for professionals, and one of the areas he's been extremely focused on is protecting against the expenses of long-term care—where aging meets financial planning. "Most people are underestimating how long they are going to live and where the dollars are going to come from to pay for their care," says Marty. "I'm passionate about this area. I have seen firsthand many people who consume a lifetime of savings in an effort to continue to provide a quality life for their family or for their relatives."

One of the solutions he offers to address this is called The Perfect LTC Solution. Marty considers it "the best ever," especially since there aren't that many solutions out there to begin with.

Marty, who lives in Calabasas, is a life and qualifying member of the Million Dollar Round Table, an elite group of professionals representing the top 1% of insurance professionals in the United States. His firm's principles rank consistently among the top producers in the country, and tenured professionals make up his very skilled team.

"I run a very successful business," says Marty, "but it always comes down to a very simple thing: helping people simplify complex planning and removing the 'what-ifs' of life."
21021 Ventura Blvd., #200
Woodland Hills
818.468.0862
martylevy.com
corpstrat.com
---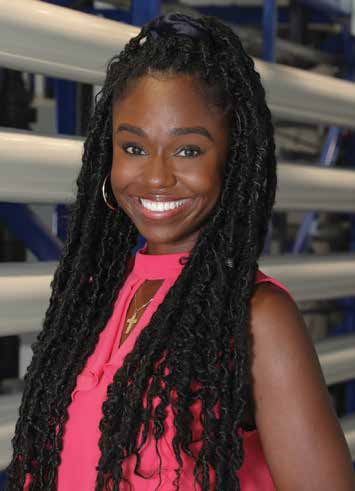 Riki Clark
Public Affairs Associate II
Las Virgenes Municipal Water District
As a proud Southern Californian, Riki Clark developed an appreciation for the environment growing up in Rancho Cucamonga along the foothills of the San Gabriel Mountains. Showing an early desire to give back, she spent much of her free time at watershed and beach cleanups and leading a free nighttime childcare program at her high school, watching the children of teachers to give them much-earned time off.
This spirit of giving influenced and developed Riki's current focus on public service. While honing her strengths of communication by studying public relations at Cal State Fullerton, she simultaneously worked in the water industry as a public affairs intern for Monte Vista Water District. After earning her bachelor's degree, Riki briefly took a position in the Bay Area as the public relations specialist for the Santa Clara County Office of Education. Eager to return to the water industry, she joined Las Virgenes Municipal Water District (LVMWD) as public affairs associate five months later.
Like many millennials, Riki has an acute awareness of urgent challenges we face, including climate change, water reliability, environmental literacy, diversity, and inclusion. She understands the gravity of these issues and has committed herself to spreading awareness and identifying solutions.
Since joining LVMWD two years ago, Riki has connected with the public on various environmental issues—most notably, water reuse through advanced purification. She also conducts district facility tours, is the face of most video productions, and manages LVMWD's education programs.
Riki represents the district while serving on various boards and committees, including the California Environmental Education Foundation, the Association of California Water Agencies Water Quality Committee, the California Association of Public Information Officials Communications Committee, and the Metropolitan Water District Education Coordinator Committee.
Riki's commitment to the region through education and strengthening partnerships could not be more important as communities face extreme drought and an impacted water supply. Shining a light on these challenges and uniting the community in working together towards solutions is the way forward, and her unique skill sets will help us get there.
4232 Las Virgenes Rd.
Calabasas
Office: 818.251.2129
Cell: 909.646.0199
lvmwd.org
---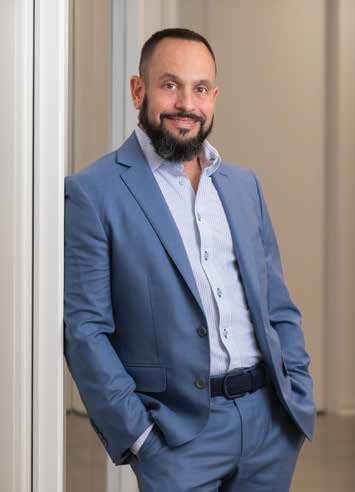 Howard Grobstein
Partner
Grobstein Teeple, LLP
Howard Grobstein's Woodland Hills public accounting and consulting firm, Grobstein Teeple, LLP, has grown exponentially since opening its doors in 2012 with only eight people who'd all been working at a national company.
Grobstein quickly realized that going from the safety net of a large firm to being completely self-supporting was quite challenging. "The GT team persevered, and we are a healthy firm now," says Grobstein. Today, his team provides litigation and insolvency consulting, fiduciary services, bookkeeping, back-office support, fractional CFO, valuation, cybersecurity, assurance, and taxation.

Grobstein started a second office in Orange County and continues to grow the company in Riverside, California; Washington D.C./Alexandria, Virginia; and most recently, Las Vegas, Nevada. The firm is also actively discussing expanding to the San Francisco and South Bay areas. "We've developed a business plan that calls for intelligent, slow growth in key geographies throughout the country that we believe will allow us to increase our presence in a way that complements our practices," explains Grobstein.

A forensic accountant, Grobstein works on various high-profile insolvency and litigation projects. He continues to grow a mighty team that stands above the competition by hiring the right people, then training and empowering them to challenge themselves and grow. The company culture has been compared to a "Silicon Valley" type of environment—collaborative with an opendoor policy. Incorporating teambuilding and social activities throughout the year builds bonds between team members. GT also encourages staff to be responsible for their actions and has created an advisory committee to enable people at all levels to be decision-makers. This further inspires the team, dramatically reducing turnover.

"We are committed to helping clients realize their goals and objectives," adds Grobstein. "We pride ourselves on providing 'white glove' care and remain proactive regarding communications." The firm continues living up to its motto: "Work hard, play hard." Grobstein believes strongly that well-rounded professionals should be respected by their families and community as well as their peers.
6300 Canoga Ave., #1500
Woodland Hills
818.532.1020
gtllp.com
hgrobstein@gtllp.com
---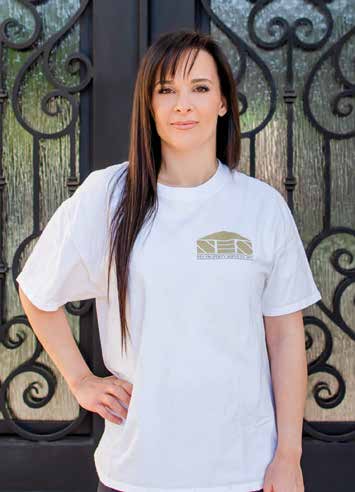 Natalie Wizman
Founder and Owner
NES Property Services, Inc.
Natalie Wizman broke through the glass ceiling when she became a highly successful, licensed general contractor in a predominantly male industry. After initially working in the business alongside her brother to pay for college, Natalie went on to receive her degree in psychology and worked as a behavioral therapist before rediscovering her passion for contracting years later. Believing you should do what you love, Natalie opened NES Property Services, where she has thrived in upgrading and remodeling people's homes or building them from the ground up.
Her company's mission is to go "Beyond Service, Beyond the Competition." Natalie adds, "My number-one goal is a happy customer. So, we do our best to make that happen. I saw people getting hurt by other contractors and wanted to build a business with honesty and reliability."
NES Property Services always puts the customer first. "Before taking a job, we make sure we click with a client and that the energy is good between us," explains Natalie. Remodeling can also be stressful, so Natalie's therapy and psychology experience in resolving issues plays an important role in ensuring that everyone remains happy throughout the process. NES doesn't employ outside project managers or salespeople as NES believes in being totally hands on. "We don't overwhelm our customers," says Natalie. "We are with them every step of the way. We bring them samples or meet with them at the stores and oversee their projects from start to finish, always looking to cut costs without ever cutting corners."
An artist at heart, Natalie uses her eye for design to help clients create their perfect home. Whether remodeling, designing, or building a completely new home, Natalie stays personally involved, never compromising on quality or safety. Clients consider her trustworthy, down-to-earth, and meticulous. Natalie finds good communication is the key. "Most importantly," Natalie notes, "we look to create long-term relationships with our clients. We stay in touch all along the way and even after the job is completed."
Natalie and her family moved to Calabasas nearly nine years ago when Natalie was six months pregnant. "I knew Calabasas was where we wanted to raise our kids. We love the great people, atmosphere, and community." As a busy mother of two, Natalie understands that clients can't always work with a contractor from nine to five. That's why she doesn't shut off her phone at the end of the business day. She en­deavors to work around each client's busy schedule and is always there when her clients need her.
26500 Agoura Rd., #594
Calabasas
877.907.1441
nespropertyservices.com
CA LIC #953312
---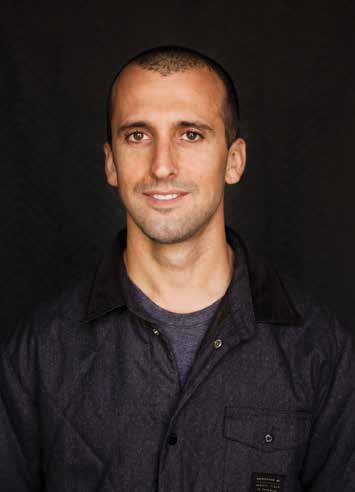 Roth Johnson
Chief Executive Officer
Conejo Hardwoods
Enhancing the aesthetics of our community, is a nostalgic yet modern company—Conejo Hardwoods. Through a series of what we can now see as the home improvement evolution, the business has evolved slowly yet profoundly. Updating personal space to create a haven of beauty and comfort has become increasingly imperative; however, supply chain issues have disrupted many homeowners' visions for achieving this sacred space.

Roth Johnson, CEO and son of company founder John Johnson, oversees the 40-year-old company. By staying ahead of trends, listening to customer feedback, and keeping a keen eye on inspirational images, Johnson and his team have remained focused on keeping a healthy on-hand inventory to ensure customers receive the building materials they strongly desire to create the space of their dreams. While other suppliers struggle with soaring prices, Johnson remains grateful he directed his team early on to find creative ways to ensure that customers weren't adversely impacted. "Hardwood decking, cladding, lumber, moldings, hardwood flooring, and luxurious slabs of wood are all available to meet the needs and vision our community deserves and desires…So many have been adversely impacted by the fires, the pandemic, and the overall economy. We didn't want to be another pain point."

Over the past two years, the home improvement industry has boomed, fueling extraordinary demand for building materials. Inventories have been exhausted, prices have surged, and a trucking shortage only exacerbated the issues. Johnson readily admits he was surprised last year by the sudden surge in prices but quickly got ahead of issues, and unlike many other building material suppliers, Conejo Hardwoods has been able to deliver integral and unique materials difficult to find elsewhere.

More than passionate about home improvement, Johnson grew up learning everything about the lumber industry from his dad. The company began small, selling only lumber and plywood, but has since branched into many additional areas. "Since starting our business in the Conejo Valley over 41 years ago, we have grown into one of the leading material suppliers in California," says Johnson.

Invested deeply in the community and a father of two young children, Johnson is committed to the environment and sustainability, teaching his five-year-old son early on the value and importance of managing our forests and natural resources to ensure health now and in the future. He carefully selects suppliers whose practices protect and sustain the worlds' forested lands.
31275 La Baya Dr.
Westlake Village
818.889.0487
conejohardwoods.com
---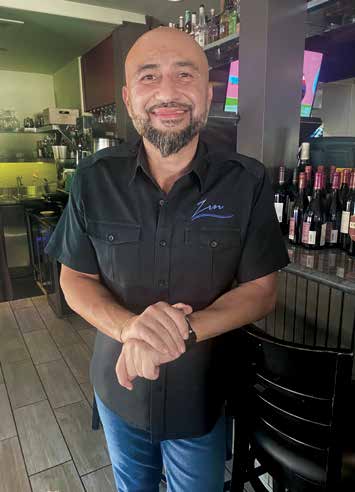 Rouz Yazdanyar
Owner and General Manager
Zin Bistro Americana
Longtime Westlake Village resident Rouz Yazdanyar dreamed of owning a restaurant beside the city's sparkling lake. In 2006, Rouz succeeded in opening Zin Bistro Americana, serving American contemporary comfort food with a view.
Much of Zin Bistro's appeal comes from Rouz, its visionary owner, who worked his way up the restaurant ranks beginning as a bartender at Fins Seafood Grill in Westlake Village in 1999. From there, he went on to become general manager of MOZ Buddha Lounge for five years. In 2006, Rouz partnered with Moez Megji, previous owner of Fins and MOZ Buddha Lounge, to open Zin Bistro Americana. Eventually, Rouz bought out his partner, and the rest is restaurant history.
"You go into the hospitality business because you enjoy taking care of people and making them happy," says Rouz. Once a student at Westlake High School, he truly came full circle, hosting his 20th class reunion at his restaurant.
Just as the Zinfandel grape is uniquely American, Zin Bistro Americana offers a menu that reflects the nostalgic cuisine and synergistic blending of cultures that makes America unique. Nestled lakeside in Westlake Village, Zin Bistro Americana features a firelit patio that seats 200 people, a spacious bar, private rooms, a lounge area, and live music five nights a week. Diners can relax lakefront and enjoy drinks and appetizers plus a full menu of gastronomic delights.
Rouz ensures everything is just right for all guests, from the time they arrive to their final Zin Cappuccino or Black Truffle Latte. "Our success comes from our loyal diners, caring employees, the lovely atmosphere on the lake, and of course, our delicious food," says Rouz. The low staff turnover rate is a further testament to his excellent leadership. Highlights of the job include being part of all the weddings, baby showers, bridal showers, bar and bat mitzvahs, and special dinners and seeing how happy people are with their experience at the restaurant. "Many regulars have gotten married here and continue to come with their families," adds Rouz. He makes guests feel right at home, a lot like Cheers, where everyone knows your name. Rouz and his staff pay attention to every detail so guests can fully enjoy themselves, whatever the occasion.
32131 Lindero Cyn. Rd., #111
Westlake Village
818.865.0095
zinwestlake.com
zinbistro@sbcglobal.net
---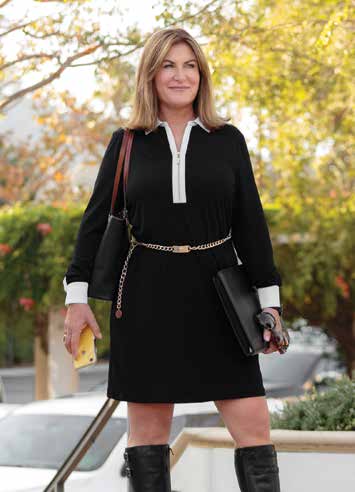 Melinda Manos
Owner and Publicist
Manos Public Relations
A "powerhouse in a velvet glove," Manos Public Relations Owner and Publicist Melinda Manos spent the past 15 years creating PR campaigns, branding, and marketing for leading CEOs, entrepreneurs, businesses, and brands in entertainment and lifestyle.
Manos finds a lot of truth in the adage "Do what you love and you'll never work a day in your life"—an apt statement for someone who launched her own successful PR firm in 2006 and worked for 10 years prior as an office assistant to celebrities and studio heads, beginning with the comedian Bob Hope. A native of Grosse Pointe, Michigan, currently residing in Agoura Hills, Manos opened her first PR office on Park Granada across from The Commons. She's since relocated her office to Beverly Hills.
Never one to shy away from a challenge, Manos's passion for PR shines through, whether working with game-changing entrepreneurs or emerging businesses. She interacts closely with clients to achieve goals and deliver results. She also remains front-of-mind with former clients, as the majority of her clientele comes from referrals.
Manos continuously garners rave reviews. "I have personally witnessed Melinda Manos wave her magic wand for clients to land them on red carpets, at high-visibility events, on television and radio, in print publications, and more. Always with an 'eye on the prize', she relentlessly pursues opportunities on behalf of her clients to expand their visibility and reinforce their relevance and influence."
Offering a full range of publicity services to effectively advance careers, companies, and services, Manos continues to focus on growing her team and building their network to enhance each client's experience. Manos has been active with the Los Angeles Greek Film Festival, the Beverly Hills Chamber of Commerce, the Board of Directors of Friends of Greystone Mansion, and internship collaborations with Loyola Marymount University Los Angeles.
"Today's news cycle is 24/7, and as a business owner, there are no days off," explains Manos. "I'm grateful to live in tranquil Liberty Canyon with its proximity to nature, trails, and wildlife, which help me unplug and stay balanced."
Beverly Hills
424.777.0548
manospr.com
melinda@manospr.com