People to Watch in 2020
December 31, 2019
Thousands of books and articles have been written about the different traits and characteristics required to succeed in business. We've identified some of the top professional and business leaders in our community and discovered one element that they all have in common: From them, we learned that "success is not the key to happiness" but rather that "happiness is the key to success." Simply put — If you love what you do and are passionate about your purpose, you have the key to achieving true success. We hope these stories inspire you in your field of endeavor in 2020.
---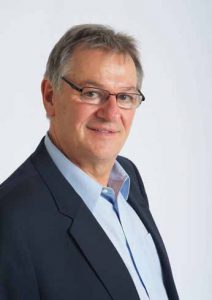 Rudi Schreiner
Co-Founder and President
AmaWaterways River Cruise Lines
Family-owned and operated Calabasas-based AmaWaterways was founded in 2002. Co-Founder and President Rudi Schreiner was born in Vienna, the heart of the Danube. His love of design drew him to architecture but his love of travel drew him to places far and wide. In 1975, he traveled to South America for a journalism assignment on the Amazon. There, he designed his first ship, using what he could find to build a raft to take him up and down the river. Soon, he started working in travel, creating unique tour experiences in Europe. When the Rhine-Main-Danube Canal was completed in 1992, Rudi envisioned a new tourism business developing around long-distance river cruising.

Rudi started the North American operations for many of today's major river cruise companies, developing itineraries and ships that became templates for river cruising today. After years of success, Rudi started his own venture to provide guests a higher standard of luxury travel by river. He teamed up with co-owners and co-founders Kristin Karst and Jimmy Murphy to start AmaWaterways. "From the beginning, our goal was to create a river cruise company that we ourselves would enjoy," explains Rudi. "To us, that meant the highest quality, locally sourced food and wine, elegantly appointed ships with staterooms offering maximum views to enjoy the ever-changing countryside and a crew who goes above and beyond, treating every guest like they are part of our family."

AmaWaterways built one-of-a-kind ships with comforts and conveniences like twin balconies and connecting staterooms to the Chef's Table specialty restaurant. In 2019, innovation continued with three new ships, including the extraordinary AmaMagna—offering ultimate luxury with more space and choices for guests while sailing the legendary Danube.

Known fondly as the "Godfather of River Cruising," Rudi was inducted into the Cruise Lines International Association (CLIA) Hall of Fame and honored with a Lifetime Achievement Award. Named Calabasas Business of the Year 2019. AmaWaterways just announced a relocation of its global headquarters to a new 50,000 square-foot office space in The Park Calabasas.

"We're incredibly honored to have AmaWaterways recognized by the Calabasas community. Kristin Karst and I are also heavily engaged with the local business community and make nearby Westlake Village our home," said Schreiner. "Since starting AmaWaterways in 2002, residents of Calabasas and the surrounding communities have become some of our most loyal river cruise guests."
26010 Mureau Rd.
Calabasas
800.626.0126
amawaterways.com
---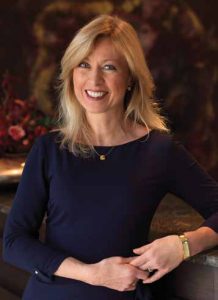 Kristin Karst
Co-Founder and Executive Vice President
AmaWaterways River Cruise Lines
A native of Dresden, Germany, Kristin Karst – EVP and Co-Founder of AmaWaterways – has a degree in the economics of tourism and business management and an MBA from the University of Dresden. After eight years at American Express, Kristin moved to the U.S., where she teamed up with Rudi Schreiner and Jimmy Murphy to cofound AmaWaterways, a Calabasas-based river cruise company.

As one of the most respected executives in the river cruise industry today, Kristin is known for her unbridled energy, focus on personalized customer service, and can-do management style. A strong believer in healthy eating and exercise for overall wellness, she champions hiking and biking tours and Wellness Hosts onboard ships, and she introduced plant-based menu items and fresh farm-to-table cuisine at AmaWaterways. Her special wine cruises hosted by North American wine experts proved so popular that they now have over 65 departures through famed wine-growing areas along the Danube, Rhine, Rhone, and Douro rivers and the Bordeaux region.

A strong people person, Kristin travels extensively onboard the fleet's 24 ships, meeting guests, listening to feedback and always looking for innovative ideas to meet future travel needs. She continues to devote herself to her passion for creating special moments that turn an enjoyable vacation into lifelong memories. "For me, it's always been more than just ships, itineraries, and tours—it's been about the people that form an important part of our Ama family. It's all the people who share their smiles, expertise, and personal stories that help bring to life each country we visit and create a better understanding and acceptance of different cultures," says Kristin. "We are most proud of the people we have hired in our offices and onboard our ships that, through their actions and words, remain true to our vision that river cruising can be an intimate, personalized, and enriching life experience punctuated with surprising, delightful moments that create new friendships and everlasting memories."

Profiled in several top-tier travel trade and consumer publications, Kristin has also received the prestigious "Person of the Year" award from the Family Travel Association. In September 2019, Kristin and partner Rudi Schreiner were the recipients of the prestigious Travel Vanguard Award by AFAR, recognizing leaders who not only help shape the future of travel but harness the power of travel to make the world a better place for future generations.
26010 Mureau Rd.
Calabasas
800.626.0126
amawaterways.com
---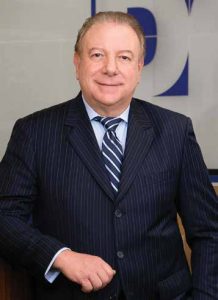 Glenn Davidow
President and Founder
Davidow Financial & Insurance Services, Inc.
Glenn Davidow, president and founder of Davidow Financial & Insurance Services Inc., established his company in January of 1979. With over 40 years of experience, the company is considered one of the most accomplished employee benefits companies in Los Angeles, with clients throughout the United States. Davidow Financial & Insurance Services, Inc., is able to serve the needs of both large and small businesses. Their longevity in the industry, as well as their industry expertise, allows the highly regarded company to negotiate on their clients' behalf with all of the major carriers, ultimately giving all clients the competitive advantage they deserve.

The mission at Davidow Financial & Insurance Services, Inc., is to help employers attract and retain the highest quality employees. To accomplish that goal in today's competitive work environment, employers need a good benefits plan. However, with so many options out there, finding a good benefits plan that meets each company's budget and special interests is difficult, at best. At Davidow Financial & Insurance Services, Inc., they develop individualized, personalized, and customized solutions that go beyond their clients' expectations. In fact, it doesn't just stop there. Davidow's clients have a team of Davidow Financial & Insurance Services, Inc., professionals at their disposal, continually ensuring that all clients' needs are met.

Davidow Financial & Insurance Services, Inc., offers a full portfolio of services, including primary coverage for medical insurance, dental insurance, vision insurance, life and AD&D insurance, and Medicare supplement insurance. Services also include safeguarding income with long-term and short-term disability, protecting assets with long-term care, 401(k) plans, retirement and pension benefits, annuities, and estate planning. Other services include COBRA, commercial insurance, and Workers' Compensation. One of the key benefits the company offers is creating and producing employee communication materials to take the burden off of clients' administrative personnel. As such, they serve as an employee benefits manager and offer proprietary software that allows employees to access important benefit information at all times.

The hot topic for most employers today is compliance. As such, Davidow provides employers with up-to-date compliance information on every compliance issue to further protect them from negative IRS exposure – especially on the new 1094 and 1095 forms.

Glenn Davidow is as a certified financial planner and a member and former director of the California Life and Health Underwriters Association. He is often called upon for speaking engagements due to his expertise in the insurance and financial planning fields.
20700 Ventura Blvd., #235
Woodland Hills
818.264.1325
dfinsurance.com
---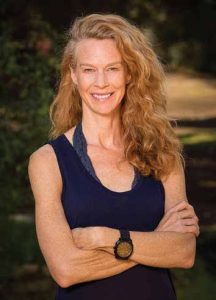 Rebecca Amis
Co-Founder and President
MUSE School
Rebecca Amis cofounded MUSE School with her sister Suzy Amis Cameron. Since 2006, she has continually overseen the growth and development of this innovative educational institution based in Calabasas that is now comprised of more than 200 students from early childhood through 12th grade and 50 faculty/staff. Rebecca realized early on that educating youth was her passion and life's calling. Her education includes a BA in Psychology from Bard College and an MS in Child and Family Studies from the University of Tennessee. She was a college instructor in behavioral sciences and liberal arts and founded a Reggio Emilia-inspired school in the Midwest prior to moving to California to be closer to the school she founded with her sister.

MUSE School is a nonprofit, private school with two beautiful campuses nestled in Malibu Canyon. Its mission is "to inspire and prepare young people to live consciously with themselves, one another, and the planet." Rebecca helped develop the school's own grade-level goals that align with California state standards and center on an education philosophy of five pillars: academics, passion-based learning, sustainability, communication, and self-efficacy. "At MUSE, learning is alive," says Rebecca. "Uniquely, our students and educators work together to build a personalized curriculum based on the students' interests. By incorporating students' passions into daily academics, we make learning more engaging." MUSE instructors integrate English, math, science, and history grade-level fundamentals into each of the students' selected passions for a given semester. MUSE's award-winning Blueprint assessment method and culmination presentations illustrate to parents how their students achieve their academic milestones.

The school, devoted to sustainability, is the first in the country to be 100% solar powered, have zero waste, and operate a 100% organic, plant-based lunch program. With its seed-to- table initiative, students not only learn how agriculture affects the environment but how to grow fruits and vegetables that are included in meals the school serves. MUSE School creates a post-secondary culture for all students. With this in mind, MUSE high school students work alongside a college counselor to expose them to a variety of academic and professional pathways in preparation for their next chapter. Now, Rebecca and MUSE School are taking this original Calabasas innovation and making it accessible to communities both domestically and internationally with MUSE Global. The organization announced its first franchise will open in 2020 in the San Francisco Bay Area.
1666 Las Virgenes Canyon Rd.
Calabasas
818.880.5437
museschool.org
---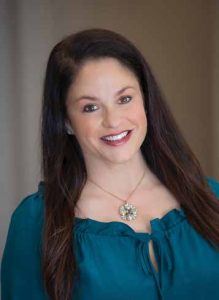 Jennifer Lopata
Founder
Synergy Academics
With over 20 years of experience in education, behavioral therapy, and child development, Jennifer Lopata has developed an affinity for helping children and teens navigate through adolescence and early adulthood. Earning a bachelor's degree in sociology from UCLA and a master's degree in social work (MSW) from USC, Jennifer became a licensed clinical social worker (LCSW) and spent her early career counseling severely emotionally disturbed adolescents. The challenging nature of her work served to develop strategies that enabled Jennifer to understand the processes essential to overcoming obstacles for any child or teen. As the mother of three children, Jennifer became acutely aware of the reciprocal role that confidence plays in education and how overcoming educational challenges builds the confidence that ultimately results in academic success.
After eight years developing and operating her previous academic tutoring center, Jennifer drew upon experience to create a dynamic new venture in academic services that is both evolutionary and revolutionary. The result is Synergy Academics, which brings unprecedented access and ever-expanding service options to the students it serves in a productive, nurturing environment.
Synergy Academics is a comprehensive learning center serving students at every educational level. From elementary school through college, "Synergy Students" benefit from knowledgeable and compassionate tutors who truly care about their happiness and success. The objective is to build confidence in students by developing their natural strengths, turning challenges into triumph. Synergy Academics determines the unique ways each student learns and matches each person with a tutor who truly understands his or her learning process. Combining nurturing tutors with a positive and focused environment, Synergy Academics also provides SAT/ACT prep, college counseling and financial aid assistance.
Jennifer's revolutionary approach to educating students is only part of what makes Synergy Academics unique. Synergy Academics distinguish itself by allowing students to select from any number of exceptional tutors to find the perfect combination of personality, knowledge, availability, price, and even location. They also offer college counseling to help students and parents navigate the college admission process.
Jennifer personally gets to know each of her students and her greatest joy is seeing them thrive academically and gain confidence in their abilities. Jennifer resides in the West San Fernando Valley with her husband, three kids, and a "menagerie" of pets and horses. She loves coming to work each day to be with her "other" kids at the center.
6700 Fallbrook Ave., #101
West Hills
818.888.8665
synergyacademics.com
---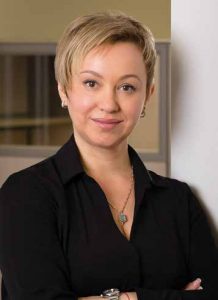 Maria V. Primushko
Estate Planning Attorney
MVP Law Group, A PC
Since 7th grade, Maria knew she was destined to become an attorney because of her conviction to protect people. As founder of MVP Law Group in Encino, Maria focuses on assisting families with estate planning, legacy preservation, personal injury, and bankruptcy protection.

Maria began her legal career at the district attorney's office in St. Petersburg, Russia, after graduating from St. Petersburg State University with a bachelor's degree in Jurisprudence. She moved to the U.S. shortly thereafter and obtained her Juris Doctor's law degree from the University of West Los Angeles. Despite having to navigate the complexities of living in a new country while caring for a newborn baby, Maria passed the California Bar Exam, one of the most challenging in America, on her first attempt. Maria went on to work at CT Corporation in Los Angeles, where she learned the fundamentals of business-entity formation, management, and procedures. After obtaining her license, Maria worked at the Los Angeles City Attorney's office and volunteered at public counsel before establishing her legal practice.

Maria creates customized estate plans, trusts, and wills for her clients, many from Calabasas and the Valley, and helps families manage their affairs without interference from government or other external entities.

Nevertheless, the stereotypical 'attorney temperament' does not define Maria. Instead, she has an unapologetic fervor for safeguarding the most vulnerable members of our community, particularly the elderly, children, and adults with special needs, who are often susceptible to neglect and financial abuse.

Maria openly laments the impassive and reactive attitude that society has towards estate planning and legacy preservation. As a seasoned speaker on this discipline of law and a respected member of the American Academy of Estate Planning Attorneys, Maria believes that procrastination stems from both ignorance and avoidance to address a seemingly uncomfortable and overwhelming issue. Hence, Maria's mantra is "learn, learn, and learn some more." Her personal quest is to educate people about the negative impacts of not having an estate plan or renewing an outdated will or trust, often presenting real-life examples to emphasize her message.

As a devoted wife and proud mother of three, Maria celebrates her life by spending quality time with her family and riding horses in her spare time. When asked what she does for a living, her typical response is that she provides peace of mind.
17337 Ventura Blvd., #200
Encino
818.788.7881
mvplawgroupla.com
---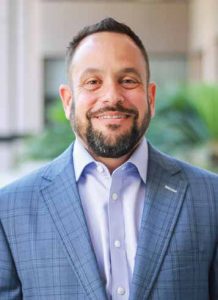 Howard Grobstein
Co-Founder
Grobstein Teeple, LLP
Howard Grobstein started his Woodland Hills public accounting and consulting firm, Grobstein Teeple, LLP, six and a half years ago. As cofounding partner, he oversees staff members that offer litigation and insolvency consulting, fiduciary services, bookkeeping, back-office support, a fractional CFO, valuation, cybersecurity, assurance, and taxation. While smaller in size than many of his competitors, Grobstein Teeple remains lean, nimble, and dependable. They pride themselves on building meaningful relationships with both their clients and community.

At age 29, Grobstein became a partner at his first firm. When one of the country's 10 largest accounting firms purchased the company, they appointed Grobstein to lead the national forensic accounting department. Preferring to work at a smaller enterprise where his entrepreneurial spirit could shine, he created his own company with seven of his coworkers. Six and a half years later, Grobstein Teeple has expanded into a 50-person firm with approximately $11 million in revenue from four offices in Los Angeles, Orange County, Riverside County, and Washington, D.C.

Grobstein notes, "Our focus is not only on our clients but our staff as well. We encourage watercooler talk, collaboration among our team members, and socializing. We believe creating a positive working environment will lead to an exceptional team and better-served clients. While this is contrary to most accounting firm environments, we think happy individuals produce better work."

The entire Grobstein Teeple team focuses tirelessly on helping clients. They also choose service providers who take pride in their work and genuinely care about their products and reputations. While many providers focus primarily on the bottom line, Grobstein believes putting team members and client needs first is what leads to success and profitability.

Future plans include expanding various practice areas, including fractional CFO and controller, continuing to build the cybersecurity practice, and growing the business management department for high net-worth and entertainment clients. They will also continue to work with a variety of local nonprofit organizations such as Habitat for Humanity and Heart of Los Angeles Youth (HOLA), which provides athletic, art, and academic programs to underprivileged youth. Offering cybersecurity, risk management, and accounting services to these groups and others gives Grobstein and his company a chance to show their appreciation for their community in concrete ways.

Grobstein takes the motto "go big or go home" to heart as he continues to expand his practice and give back to the community.
6300 Canoga Ave., #1500
Woodland Hills
818.532.1020
gtllp.com
---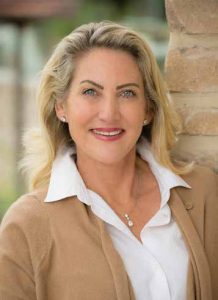 Alexandra C. Cuilty
Director of Spa and Wellness
Spa Relais at Westlake Village Inn
Alexandra Cuilty is thrilled to be a part of The Westlake Village Inn's latest addition, Spa Relais. As Director of Spa and Wellness, she is responsible for overseeing the development of the 13,000-square-foot European spa. Spa Relais will be complete with 13 custom body treatment and facial rooms, two secluded VIP couples' suites with luxurious soaking tubs and fireplaces, a Vichy hydrotherapy treatment room, Himalayan salt saunas, steam rooms, a state-of-the-art gym, and a retail boutique. The spa will also feature an exclusive Snow Bliss experience—a European version of cryotherapy where guests are gently showered with snow to strengthen the immune system, improve mental acuity, reduce inflammation, and improve sleep. In addition to cryotherapy and hydrotherapy, guests will experience benefits from thalassotherapy, halotherapy, infrared light therapy, and aromatherapy.

Spa Relais will also offer memberships and partner with local healthcare professionals, fitness experts, life-balance coaches, and dieticians to offer unique services for guests. The property expansion includes 14 new luxury-appointed spa hotel suites adjacent to the spa with access to an adult only pool and gym.

Alex has extensive experience in high-end hospitality and exceptional guest service having worked as General Manager at Sherwood Country Club in Thousand Oaks for over 20 years. During her tenure, she oversaw annual charity and nationally televised golf and tennis tournaments, memberships, construction, design and branding of the Sherwood Lake Club. Subsequently, Alex worked at California Health and Longevity Institute at The Four Seasons Westlake as Managing Director. She was responsible for the institute's rebranding and development of corporate retreats, spa and fitness memberships.

At Spa Relais, Alex looks forward to using her skills to organize wellness and corporate retreats that will teach guests how to "find and embrace their personal joy." "We are all so busy working, raising kids, taking care of an aging generation, that we fail to stop and recognize the joy in our lives," says Alex. "I want Spa Relais to be that source of joy." Their team of professionals will nurture guests, leaving them relaxed, restored, and revived.
31943 Agoura Rd.
Westlake Village
818.889.0230
westlakevillageinn.com
---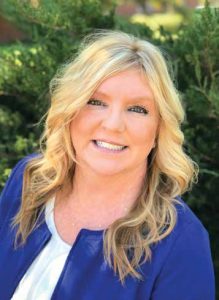 Carrie L. Hughes
Director of Development and Public Relations
Casa Pacifica Centers for Children and Families
An immense passion for children first drew Carrie Hughes to Casa Pacifica Centers for Children and Families 20 years ago. She felt completely aligned with its mission to serve the most vulnerable children and youth in our community. After two decades, this dedicated director of development and public relations continues to promote the agency's powerful work with foster and at-risk youth.

Hughes currently oversees all of Casa Pacifica's fundraising efforts, from donor and community relations to public relations and marketing. The ability to forge relationships with staff, donors, youth, and volunteers is key to her success. She recounts one of her most meaningful relationships. "I mentored two youth who Casa Pacifica cared for, a brother and sister who both had cystic fibrosis. From the moment I met them, they tugged at my heart in a way I'd never experienced before. I loved them both as my own." While their lives ended way too soon, they taught her, and hopefully others, to "always take a chance and be there for these youth. They need so much, but you receive so much more in return. It is priceless."

Another highlight of her career at Casa Pacifica is growing the Angels Wine, Food & Brew Festival from a small event at the Pierpont Inn to an incredible community affair with 4,500 guests, 150 vendors, and an all-day lineup of entertainment. All the proceeds support their programs and services, helping to fill the immense annual gap between revenue and actual costs.

Hughes was also instrumental in the planning and execution of Casa Pacifica's $16.6 million "Building New Foundations of Hope" capital campaign, completed in 2018. This enabled them to expand programs and serve more youth and families. Hughes adds, "I am also proud to have been a part of growing our development department over the years, helping it achieve its annual fundraising goal each year I have been here. In my 20-year tenure with Casa Pacifica, over $60 million has been raised by the development team, an amazing feat which has benefited the lives of well over 40,000 youth and their families."

Named 2018 "Fundraising Professional of the Year" by the Association of Fundraising Professionals – Santa Barbara/ Ventura Counties Chapter, Hughes also served on the board of the Association of Fundraising Professionals for Santa Barbara/Ventura Counties Chapter for 10 years and as president in 2015. She is a member of the Camarillo Rotary Club, and also named Top 50 Women in Business in 2018.
1722 S. Lewis Rd.
Camarillo
805.366.4011
casapacifica.org
---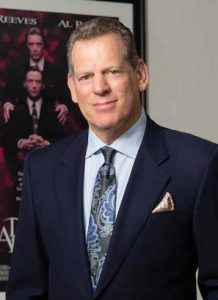 Heywood G. Friedman, Esq.
Founder and Managing Partner
Law Firm of Friedman + Bartoumian
Now in his fourth decade of practice, attorney Heywood G. Friedman, Esq., understands that success in the legal field requires a combination of preparation, perspiration, and inspiration. Heywood and his law partner, Haik K. Bartoumian, Esq., and the dedicated staff at the Law Firm of Friedman + Bartoumian strive to achieve justice for their clients while being mindful of the significant financial and psychological costs that can come from a legal dispute. The firm's clients benefit from the efficient and expedited manner in which the firm resolves cases that have the earmarks of expensive, protracted litigation.

Enjoying a reputation of consistently exceeding client expectations, Friedman + Bartoumian provides litigation, regulatory, and transactional representation to many Fortune "Top 100" businesses. The firm is regarded as both thought and action leaders in the areas of workers compensation defense, insurance law, employment law, and complex business litigation.

Friedman + Bartoumian offers 15 attorneys operating throughout California from offices in Agoura Hills, Orange County, Oakland, and Sacramento. To provide its clients with a "one law firm" option, the firm will open Inland Empire and Central Valley offices in 2020.

Heywood and the team at Friedman + Bartoumian take seriously their obligation to make positive contributions to the communities in which they work. Heywood personally "pays it forward" serving as a board member of the Conejo Valley- based NPO "Fit 4 the Cause," which provides fitness and nutrition programs to underserved communities. He also serves as a volunteer legal advisor to the National Children's Hospital in Denver, Colorado, a world leader in respiratory and immunological research and treatment. The firm has sponsored countless academic, athletic, and arts programs at Southern and Northern California schools and has provided "pro bono" legal services to numerous nonprofits, churches, and synagogues.

A particular source of pride and service is Friedman + Bartoumian's mentor program which provides practical legal training to law school students who clerk with the firm. Over the past 15 years, nearly all of the many students who have clerked for the firm successfully passed the Bar examination on their first attempt! The firm seeks to instill law students with not only the skills needed to practice law in an ethical and exemplary manner, but also with the sense that the practice of law is a noble profession, not merely a vocation.

For the best legal defense, please consider Heywood G. Friedman, Esq., and the Law Firm of Friedman + Bartoumian.
30401 Agoura Rd., #200
Agoura Hills
818.707.1488
friedmanlawoffices.com
---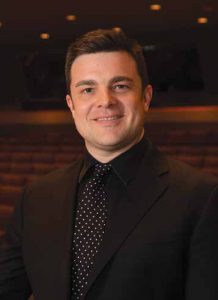 Michael Christie
Music Director
New West Symphony
New West Symphony has recently appointed a new music director to take its creative helm, GRAMMY® Award-winner Michael Christie. Maestro Christie is a thoughtfully innovative conductor, equally at home in the symphonic and opera worlds, who is focused on making the audience experience at his performances entertaining, enlightening, and enriching.

Of his first performance with New West Symphony as the newly appointed music director, the Los Angeles Times praised Christie for his "original interpretation of Rimsky-Korsakov's potboiler Scheherazade, supplying far and away the most spectacular playing from what should no longer be considered a regional symphony…bringing out Rimsky's lurid textures as though newly colorized."

New West Symphony is celebrating its 25th anniversary, and its tenured orchestra members have appeared as soloists with the finest orchestras. They are GRAMMY-nominated artists themselves and can be heard on almost any film soundtrack you can imagine, from Jurassic Park and Star Wars to La La Land. New West Symphony has also provided free music education programs, with its Laby Harmony Project, free Symphonic Adventures student concerts, and Music Van, a petting zoo of musical instruments.

Christie won a 2019 Grammy Award (Best Opera Recording) for the world premiere recording of Mason Bates' The (R)evolution of Steve Jobs with The Santa Fe Opera (PENTATONE). Christie's conducting career, spanning more than 20 years, has included serving as music director of the Phoenix Symphony and Brooklyn Philharmonic and as chief conductor of the Queensland Orchestra in Australia. Christie also served as music director of the Colorado Music Festival from 2000 to 2013. Christie holds a bachelor's degree in trumpet from the Oberlin College Conservatory of Music. He lives in Minneapolis with his wife, Alexis, a physician, and their two children.

New West Symphony has four performances remaining in its season that runs through May 2020. In January, they celebrate Beethoven's 250th birthday with the famed Eroica Trio. A Duet of Remembrance follows next with two concerts celebrating the 75th anniversary of the liberation of concentration camps. "Dreams" includes Brundibar, a hopeful children's opera performed in the Theriesenstadt camp. "Violins of Hope" features string instruments rescued and restored from the Holocaust and pianist Olga Kern performing Rachmaninoff. The season closes with violin superstar Sarah Chang performing the Brahms Violin Concerto, her second time with New West Symphony.
Thousand Oaks Civic Arts Plaza
2100 Thousand Oaks Blvd., #D
Thousand Oaks
805.497.5800
newwestsymphony.org
---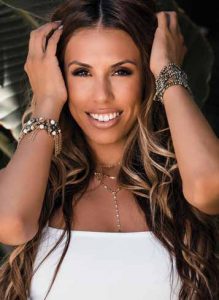 Ashley Rosenblum
Founder and CEO
A.MARIE, INC.
Ashley Marie Rosenblum is the founder, designer, and CEO of A.MARIE, INC., the parent company of high-fashion jewelry brands A.Marie Jewelry and Bling Box by AMJ. Ashley began making jewelry at the age of 8 and discovered her love for the fashion industry early on. This excitement inspired her brand for women who choose to set an intention to both look and feel their best. A.Marie Jewelry has grown over the past decade, becoming a trusted brand for thousands of clients worldwide.

A.MARIE, INC., Ashley's lifestyle brand, encourages and teaches other female entrepreneurs to be their own boss through her ambassador program, community, and online courses. Ashley plans to expand her own brand online to a wider audience of women looking for inspiration within their careers and in everyday life. "Social media has become such a strong source for me and my brands when it comes to communicating with my followers, including customers and my overall community," says Ashley. "It is extremely inspiring to bring women together through my own brands that I am so passionate about."

Ashley's original mission – to create jewelry made with intention and worn with intention – has now carried on through all her brands. She firmly believes that when we look good, we feel good. And when we feel good, we do better for others and for the world. People with goals and passion and who strive to live their best life wear her designs. Positive, thoughtful energy goes into the designing and making of each piece. AMJ offers a wide variety – from pearl pieces to dainty chains. Plus, she has a fine-jewelry line. There is something available for everyone at any price point.

The new Bling Box by AMJ jewelry subscription box (valued over $200) is delivered straight to your door every other month for $59.99. This subscription service was developed with affordability, quality, style, and versatility in mind.

A dog mom to five rescues of her own, Ashley's love for animals is evident. She proudly serves on the board of directors for MO4PAWS, a nonprofit animal rescue and adoption organization dedicated to saving the lives of dogs and cats. She incorporated the AMJ brand with MO4PAWS by creating a limited-edition necklace to raise funds for and promote the organization. This is only the beginning for Ashley as she plans to grow her brands, expanding channels to reach the consumer on a larger scale.
Calabasas
833.AMJ.BABE
amariejewelry.com
---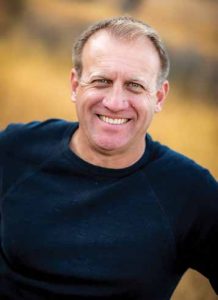 Dan Stepenosky, Ed.D.
Superintendent of Schools
Las Virgenes Unified School District
Dan developed his love of learning and teaching from his mother who was an elementary school art teacher. He has fond memories of being in her art class and watching as she made art come alive and inspired his fellow classmates. Dan is a Pennsylvania native from Bucks County, just north of Philadelphia. Dan attended Villanova University on a Naval Reserve Officer Training Corps scholarship and graduated in 1990 with a Bachelor of Science degree in physics. After graduation, he entered the U.S. Navy and served 4 and a half years onboard the U.S.S. Waddell and U.S.S. Chancellorsville. While in the Navy, he served in the Persian Gulf and received two Navy Achievement Medals, the Southeast Asia Service Medal, Joint Meritorious Unit Commendation, Navy Sea Service Deployment Ribbon, and the Kuwait Liberation Medal.

Dan received his teaching credential from the University of San Diego in 1995, his administrative credential and master's in Educational Leadership from CSUN in 1999, and his doctorate from UCLA in 2003. He wrote his doctoral dissertation on "Preventing School Shootings" and conducted his research at Columbine High School. Dan joined the Las Virgenes Unified School District in 2006 as Assistant Superintendent of Personnel and was appointed Superintendent in 2012. In 2016 he was named Superintendent of the Year by the Association of California School Administrators.

"It is an honor to serve as superintendent and work with such passionate and dedicated staff whose number one priority is the success and well-being of our students. Working to support our students' growth and success in the classroom and in the community is an absolute honor and joy. Our Board of Education, a wonderful group of dedicated community leaders, set the vision and direction for the District. Our focus areas this year have been student achievement, fiscal responsibility, and collaborative efforts."

Some of the award-winning, innovative programs Las Virgenes offers are International Baccalaureate, Advanced Placement Capstone Diploma, a Waldorf-inspired K through 8 school, a K through 5 Dual Immersion school, STEAM programs, GATE (Gifted and Talented Education), arts integration, district-wide counseling support for Pre-K through 12, and Career Technical Education pathways such as Sports Medicine, Robotics, and their Academy of Media and Entertainment. The excellence of Las Virgenes is a result of focused and supportive leadership, dedicated and passionate staff, amazing and hardworking students, unparalleled parent support, and strong community connections. To learn more about Las Virgenes, visit their website: lvusd.org.
4111 Las Virgenes Rd.
Calabasas
818.880.4000
lvusd.org
---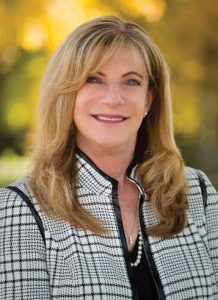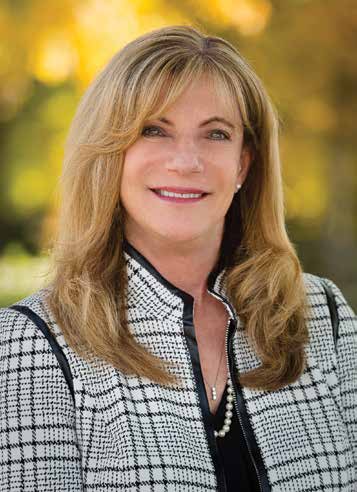 Bridget Karl
President and CEO
Calabasas Chamber of Commerce
When Bridget Karl was named the new president and CEO of the Calabasas Chamber of Commerce in March of this year, her "homecoming" was welcomed and cheered by all. It is the third time this accomplished woman has held an executive position at the Calabasas Chamber – first as the membership director, when she consistently grew membership from 2007 through 2010, and second as president and CEO from 2012 through 2016, when she created additional events and was recognized three years in a row starting in 2013 for Chamber excellence by the Los Angeles Business Journal. In 2014, she was honored by the Journal with a "Women Making a Difference Award." Bridget led one of the most successful host towns for the Special Olympics World Games in 2015. She rallied the business community, mayor, city council, government district offices, civic leaders, and Mountains Recreation Conservatory. With the support of volunteers, the chamber raised over $85,000 and additional in-kind donations to fund accommodations, meals, and activities for 181 Special Olympics athletes and coaches from Great Britain for several days before the start of the games in Los Angeles.

Bridget's primary objective for the Calabasas Chamber is to create an environment in which business and community prosper. Her role is closely aligned with the city's economic development programs, serving as a creative force and leader for the Calabasas business community. She provides strategic direction and vision for the chamber's events, including the annual Calabasas Pumpkin Festival. Bridget ensures that each chamber member grows its business through a wide variety of networking and community events.

Bridget first learned the importance of multitasking when raising triplets while working as the marketing director for Research America, Inc. In this role, she worked with several national retail chains, including Sears, Kohl's, Petco, and TJ Maxx. Upon moving to California, Bridget parlayed her knowledge of marketing with her passion for raising funds and awareness for nonprofit organizations, including The Avon Walk, Cancer Support Community, and Maria's Birthday Wishes for the Homeless. She merged her passion and compassion for individuals with cancer and their families when she served as president and CEO of the Cancer Support Community/Valley/Ventura/Santa Barbara for two years before returning to the Calabasas Chamber of Commerce this year.

Bridget's goal is for the chamber of commerce is to continue investing time and money in community development programs, working to improve the economic, civic, and cultural wellbeing of the area.
23945 Calabasas Rd., #216
Calabasas
818.222.5680
calabasaschamber.com
---