People to Watch in 2019
January 2, 2019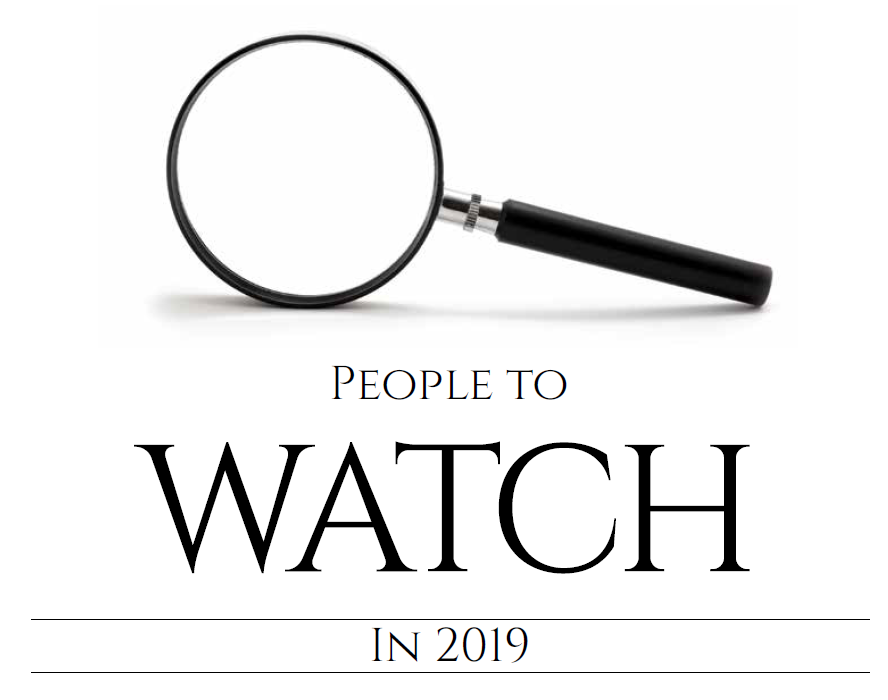 Thousands of books and articles have been written about the different traits and characteristics required to succeed in business. We've identified some of the top professional and business leaders in our community and discovered one element that they all have in common. From them, we learned that "success is not the key to happiness" but rather that "happiness is the key to success." Simply put – If you love what you do and are passionate about your purpose, you have the key to achieving true success. We hope their stories will inspire you in your field of endeavor in 2019.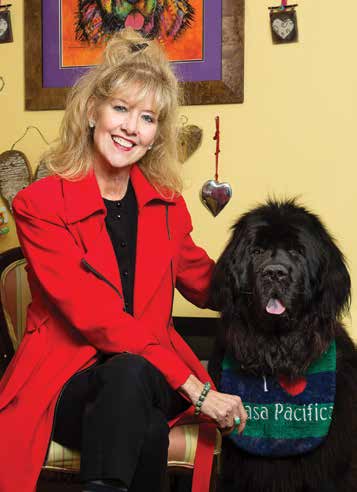 Vicki Murphy
Chief Operating Officer
Casa Pacifica Centers for Children and Families
Vicki Murphy began volunteering at Casa Pacifica Centers for Children & Families 19 years ago. They soon offered her a job, and today, she works as its chief operating officer. Located since 1994 in the foothills of the Santa Monica Mountains in Camarillo, the center serves abused and neglected children, adolescents and their families, as well as those with severe emotional, social, behavioral, and mental health challenges.

Prior to Casa Pacifica, Vicki was a second-grade teacher and department chair at Berkeley Hall School in Los Angeles. Despite her love of teaching, a small voice within kept pushing her to grow and change. After reading an article in the local newspaper seeking Court Appointed Special Advocates (CASA) for children in the dependency system, Vicki learned about Casa Pacifica, and applied. The rest is history.

"Over the years, I have been blessed beyond words to have advocated for children, youth, and emerging adults and continue to remain close to many of them," explains Vicki. "I receive a gift from the children each time one of them shares their life struggles and fears. I am honored to be a keeper of their stories. We are all just walking one another home…keeping each other company during our sorrow until transformation happens. I continually work to demonstrate what it looks like to care for those whose burdens are too much to carry, not to judge how they carry them."

This compassionate leader strives to grow as one, pondering such questions as: Why do others follow you and why do you follow others? What do I stand for as a leader? She works hard to incorporate guiding principles from such noted authors as Eric Kaufman, who shares in his book Virtues of a Leader that "…leadership requires a focus that combines self-awareness with vision, courage to move toward what you'd rather avoid; grit for persevering through fatigue and discouragement toward your long-term goals; and the faith to overcome doubt and stay fully committed to your work."

Vicki realized early on that service to children was her true calling and life's work. She has also grown to understand how "surviving is the unrelenting perseverance that brings us back to where we were before the crisis; but thriving is a kind of super resilience that goes far beyond recovery." Vicki continues to thrive as both advocate and leader for the staff and youth at Casa Pacifica.

1722 S. Lewis Rd.
Camarillo
805.366.4010
casapacifica.org
---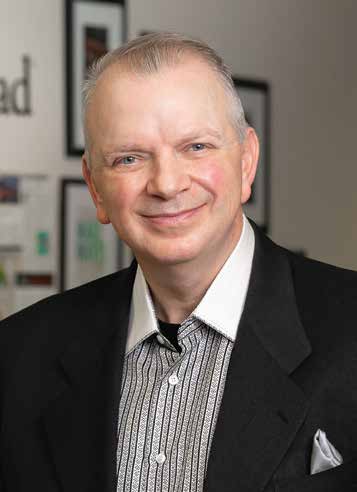 Dave Anderson
President
LearnToLead
When Dave Anderson moved his family from Texas to the Palo Alto area in the 1990s to help run a premier automotive group, he had no plans to start his own company. But when a public company purchased the auto group in 1999, Dave and his wife Rhonda launched LearnToLead, a leadership training company founded on the same principles Dave used to successfully build the dealership group.

In 2003, the Andersons moved to Agoura Hills when daughter Ashley decided to attend CLU. Today, the family works together in an office two miles from home with Ashley serving as general manager of LearnToLead and executive director of the Anderson's Matthew 25:35 Foundation. In 20 years, Dave has become a frequent flyer champion, giving presentations in 19 countries while averaging over 100 speaking events annually. The 14 books he's written on sales, leadership, and execution have attracted a diverse clientele, from retail and law enforcement to churches, athletic teams, and more. "The leadership principles I teach are exactly that: principles," says Dave. "And true principles transcend industries, eras, generations, and borders."

Three and a half years ago, the Andersons expanded their corporate offices and created an exclusive and intimate training center: the Elite Center. The maximum capacity of 30 guests ensures all seminar attendees—on leadership, culture, hiring, accountability, customer experience, and more—are impacted personally. Unlike typical hotel conference rooms, the Elite Center offers special amenities, including a masseuse, hot towel warmers, chef-catered meals, themed breakout rooms, and three dozen coffee choices and soft-drink options.

In addition, aiding in the support of more than 400 orphans daily, the Anderson's Matthew 25:35 Foundation supports the local L.A. community by providing 10 scholarships annually to deserving-but-under-resourced youth and fully funding the city's back-to-school Shop with a Cop program in partnership with LAPD.

In Dave's spare time, he has become a second-degree black belt in the Tang Soo Do style of karate. Dave and Rhonda are new grandparents. They particularly enjoy entertaining a diverse group of friends in their backyard sanctuary throughout the year where, on any given night, one may find friends from business, Hollywood, law enforcement, and athletics all sharing great times together. In Dave's words, "It's a chill place where people can come and be themselves. No agendas, no social media, and no shop talk, just people from all walks enjoying and understanding people from other walks and sharing life experiences."

5126 Clareton Dr., #250
Agoura Hills
818.735.9503
learntolead.com


---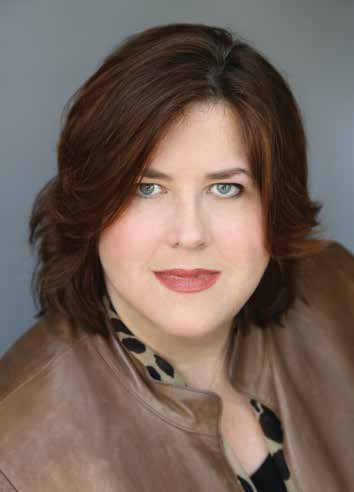 Donna Deutchman
President and CEO
Homes 4 Families
Donna embodies what it means to lead with both your head and your heart. She uses her experience in research, model development, service provision, and government affairs to help those in need and empower those around her to succeed. Currently, her focus is on moving literally hundreds of veteran families up the economic ladder.

Donna is president and CEO of Homes 4 Families, a nonprofit based in Woodland Hills dedicated to helping low-income veterans and military families integrate and achieve economic success. Under Donna's leadership and with Homes 4 Families' very active board of directors, mostly based in the West Valley, Homes 4 Families has built or repaired over 365 homes for low-income families and provides key education and services.

Donna was recently appointed by U.S. Secretary of Veterans Affairs Robert Wilkie to the V.A.'s Veterans Community Oversight and Engagement Board, Federal Advisory Committee; in this role, she will provide input on the new Sepulveda VA supportive services and housing project. In the past, she served as chair of the Housing Committee of the Governor's Interagency Council on Veterans, where she authored a White Paper calling for the need for veteran-specific disability modification funding.

For the hundreds of low-income families that have received homes and services through Homes 4 Families, Donna provides the means to self-sufficiency and trauma-informed healing. Through the Enriched Neighborhood® model that she created, families receive services and classes that expand their view of the world and what they can achieve.

Donna's work for the betterment of the overall community is not limited to Homes 4 Families. She developed and distributed the program manual for Leeza's Places across the coun try. She sponsored two bills that were signed into California law, both focusing on quality of Alzheimer's care in California. Donna was also a presenter at the White House Conference on Aging, Planning Along the Lifespan: Managing the Many Generations of Aging. In 2011, she was asked to be part of the book Life Moments for Women: 100 Extraordinary California Women.

Currently a Senior Fellow at the UCLA Luskin School of Public Policy, Donna is not just a leader but also a mentor. She empowers her staff to learn, grow, and become more by teaching, guiding, and encouraging them to take on new challenges and expand their knowledge and skills and by showing them the importance of caring about the people they serve.

21031 Ventura Blvd., #610
Woodland Hills
818.884.8808
homes4families.org
---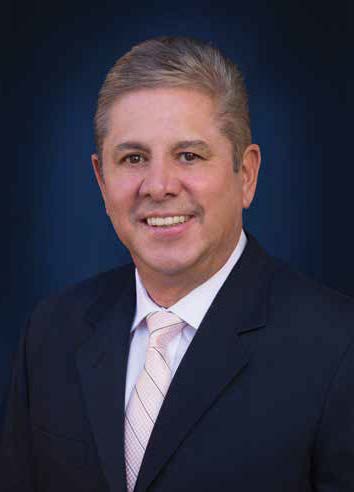 Billy Solano
Chief Executive Officer
CMIT Solutions of North L.A.
Billy Solano is the CEO of CMIT Solutions of North L.A., the leading provider of technology solutions to small and medium businesses for over 21 years. With more than 220 offices through the United States and Canada, CMIT Solutions assists businesses by helping them plan and proactively manage information technology as a competitive advantage, either to grow or to support their business. In the last 20 years, Billy Solano has designed and executed strategies and created alliances as generators of value through technology enforcement. He also created high impact sales methodologies and the concept of the "Highly Effective Executive" which have been taught in Mexico, Brazil, and the United States.

Previously, Billy was CEO of Opera Consulting, a global business partner of SAP through North America; a partner in Accenture for 10 years; and vice president and general manager of JD Edwards in Latin America.

Billy moved to Calabasas in 2015. Since then, he has been investing in the city. He bought a home in The Oaks and moved his business to the area. As he says, "I live, work, play, and enjoy the Calabasas style."

He has a beautiful family of five—a wife, two kids, and a dog. His amazing wife, Laura, runs the family and her fashion and makeup business. Daughter Dali is in 8th grade at AC Stelle, where she is ASB president. Billy Jr. goes to Bay Laurel, and is well-known as a high-quality tech at his school.

Billy is deeply involved in serving the community. He is a board member of the Calabasas Chamber of Commerce and deputy. He serves as an ambassador of the West Valley Warner Center Chamber of Commerce and belongs to the Chairman's Club in the Conejo Chamber of Commerce, where he is an ambassador, too, His company—CMIT Solutions of North L.A.—is an active member of the three mentioned Chambers of Commerce.

Billy is also very proud to be a member of the Calabasas Country Club and to be part of the board of directors, where he can show his passion for golf. Billy also loves yoga and is a fan of sports and exotic cars.

Billy's vision is to continue to contribute serving the community and, at the same time, grow and expand his business through his endless desire to help others.


24007 Ventura Blvd., #290
Calabasas
818.918.6710
cmitsolutions.com/north-la

---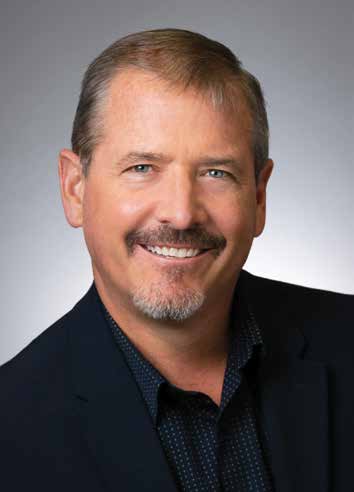 John R. Jell
President and Co-Founder
Jell Training & Consulting
When John Jell started his business career, he didn't know that his last name would become synonymous with what he is most passionate about today.

To "jell" means to work well together and become cohesive. This simple notion became the main component to John's vision of helping organizations of all types and sizes build higher-performing teams that drive stronger results in an affordable and positive manner.

During a 25-year career with two of Fortune's "most admired" companies—The Coca-Cola Company and Nestlé— John helped build leading North American sales divisions and set multiple business development precedents with both. Given his passion to help others succeed, he became a "Master"-certified facilitator who taught for both internal company universities. John was often the "go-to" person to help build or rebuild teams and corresponding business units. He led teams in sales, customer marketing, organizational development, channel development, and operations with a knack for quickly delivering strong, improved results driven by his personal experiences. This led John to develop proprietary disciplines to help other organizations accelerate results.

Experiencing the business from multiple perspectives, one common thing John observed was the positive impact professional development had on employee retention and morale. Additionally, John regularly observed organizations lacking "people" plans to support a strong execution of the annual business plan, as well as minimal investments in the development of stronger leaders at lower levels of the organization where many decisions are made. He then asked: "How much more successful could organizations be if proven disciplines that apply across all levels of management could be taught and implemented?" The answer is: a lot.

Upon investigation, no organization could be identified as a single-source provider in improving business planning; developing strong "people" plans to help deliver or over-deliver results; providing DiSC® behavioral and management-style assessments to improve team leadership and synergy; and executing high-impact leadership, sales, and public-speaking training. As a result, JELL Training & Consulting was born to help for-profit and nonprofit organizations alike.

John and his team strive to bring synergy to local organizations of all sizes as well as multinationals, fulfilling his dream of sharing his proven disciplines and experience to immediately impact the success of as many working professionals as possible. Some of the organizations currently benefitting from JELL's disciplines include the Calabasas Chamber of Commerce, Salon Nuuvo, and Monster Energy.


5543 Fairgrange Dr., #100
Agoura Hills
818.865.9300
jellcorp.com
---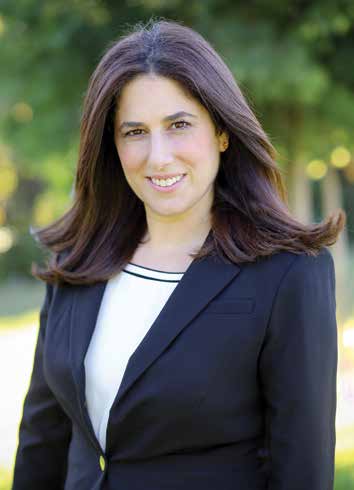 April Shemtov
Estate Planning Attorney
CunninghamLegal
April was born and raised in Israel in a suburb of Tel Aviv. Her family moved to Atlanta, Georgia, when she was in middle school. She received her undergraduate degree in business management from the University of Georgia and her law degree from Georgia State University.
April is admitted to practice law in both Georgia
and California.

April devotes her practice at CunnighamLegal to estate planning and trust administration. While many people think of an estate plan as designating your assets when you pass away, a large component of an estate plan also includes provisions that take care of you if you became disabled or incapacitated. A comprehensive plan must address these important considerations.

April offers a complimentary review of existing estate plans. She believes trusts should be reviewed approximately every five years to ensure that right successor trustees are named; that powers of attorney include correct provisions; that no major law changes have occurred which may impact the estate, taxes, or otherwise; and that beneficiaries are properly protected from lawsuits and divorce. A great plan tailors each beneficiary's inheritance based on their individual needs.

On the trust administration side, April advises successor trustees on their duties and responsibilities in carrying out an estate plan. She devises a plan to share the workload to help ease the burden of the successor trustee. Losing a loved one is one of the most difficult and emotional times. She is there to alleviate the stress of what may seem like an overwhelming process.

Prior to joining CunninghamLegal, April spent several years overseeing trust administration at the University of California, Los Angeles and is very knowledgeable on charitable giving through various mechanisms.

April resides in West Los Angeles with her husband and their two children. In her spare time, she enjoys creative art projects, and cooking with her children. April also volunteers at her children's school and her synagogue.

5950 Canoga Ave., #240
Woodland Hills
818.594.0500
cunninghamlegal.com
---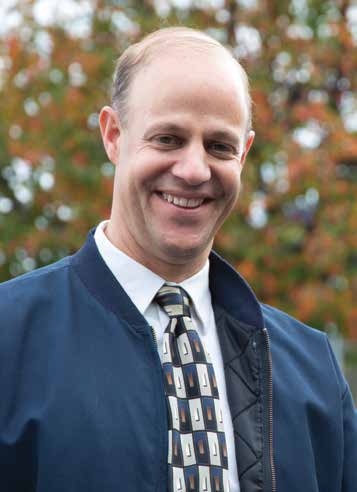 Dave Pedersen, PE
General Manager
Las Virgenes Municipal Water District
From an early age, Dave Pedersen was fascinated with how things worked. A California native from San Marino, Dave would take apart the lawn sprinklers as a child and put them back together just to learn how they functioned. Dave was too small to retighten the sprinklers sufficiently, and when the sprinklers were turned back on, the water would shoot all over everything other than the lawn, including his dad. His parents knew their hands were full.

Math and science came easily to him. He graduated with a civil engineering degree from the University of California, Irvine, landing a job with the Los Angeles County Department of Public Works, where he stayed for 16 years. Dave moved up the ranks to assistant division head, where he oversaw about 200 employees responsible for providing water service to county residents.

Dave went back to school at California State University, Long Beach and received an MBA while continuing to work full-time. Dave aspired to lead a small water agency, and after cutting his teeth at Irvine Ranch Water District as executive director of operations, he found his way to Las Virgenes Municipal Water District (LVMWD). He has served as LVMWD's general manager for the last six years.

Dave's engineering expertise and business skills serve the region and LVMWD customers well. "The district has always taken a progressive stance on doing what is in the best interest of the communities and businesses we serve," says Pedersen. "We were one of the first water utilities to produce recycled water for irrigation, built one of only two closed-cell composting facilities in the state to reuse our biosolids locally, and are now going to take additional recycled water and treat it to develop a new locally sourced water supply." Drought, earthquakes, wildfires, and climate change are real-life issues that challenge water agencies. We need to plan to get through them together. Dave sees the role of LVMWD as being a community partner. He holds himself and his staff to a high standard of service to the community. "Our job is more than providing reliable water and wastewater service; it is to help enrich the lives of everyone who lives, works, and recreates here," he says. "If we don't have water, we don't have life. We are more than a service provider, and local residents are more than just customers; they are our friends and family."

4232 Las Virgenes Rd.
Calabasas
818.251.2100
lvmwd.com
---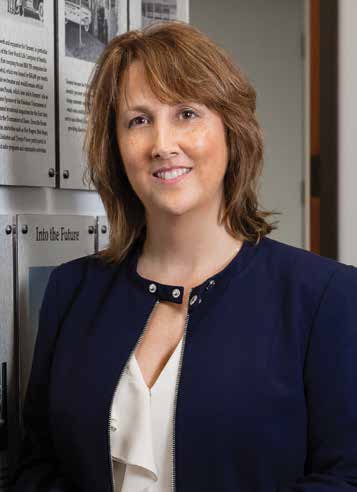 Lisa Vermette
President of District Agency Operations & Development
Farmers Insurance
Lisa Vermette's diverse background in insurance, law, business ownership, and management has enabled her to stand out in the industry. As a Farmers Insurance District Manager, she guides and supports entrepreneurial-minded individuals to success in what is widely considered the best business opportunity offered.

As the president of Agency Operations and Development at District 44 with Farmers Insurance, Lisa offers personalized support to agency owners backed by the nationally recognized brand of Farmers Insurance and its world-class training.

Growing up on a farm in rural Michigan she trained and showed horses, earning recognition and awards beginning at the young age of six. Lisa has always had the mindset of working hard and playing to win. She earned her associates degree in business law. As a paralegal, she spent eight years working in wrongful death, personal injury, real estate, and corporate law.

Following her heart to Indiana, Lisa pursued her bachelor's in business marketing management at Indiana University before venturing out as an entrepreneur to build up her own insurance agency. She went on to earn extensive recognition and awards, such as Top 10 Agents, Trailblazer, Premier Agent, and Rookie of the Year. Dedicating herself to being the best in her field, Lisa simultaneously received her MBA from the Weatherhead School of Management, where she graduated cum laude. But her story of success doesn't stop there. Lisa soon bought into a franchise restaurant, where she scouted the location, completed the entire build-out, and staffed the business. Starting with 13 employees, she grew the business at about 30% growth, year over year, until she sold it six years later with 31 employees. She then worked as an executive director for a major nonprofit, raising record donations to help fight life-threatening diseases.

Shortly after relocating to Southern California with her husband Roger, Lisa took on a new corporate role as life and financial sales consultant for San Diego County. Motivated by her love for business, strategic management and people empowerment, she soon accepted the President of Agency Operations and Development position for District 44 with Farmers. Lisa is committed to offering people the opportunity of a lifetime as successful agency owners working with the JD Powers' #1 Company in Small Business Insurance!

Today, Lisa and Roger are raising their two grandchildren, Nevaeh and Noah, and their beloved pet, Audi, and feel blessed to be able to follow their passion of helping others in "the best industry there is with the best company there is, Farmers Insurance."

23945 Calabasas Rd., #112
Calabasas
818.292.8411
recruitment.farmers.com
---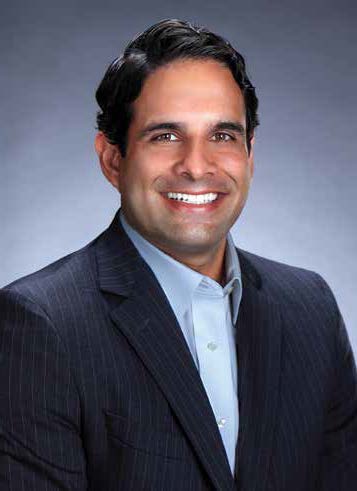 Bob Grewal, M&AMI, CBB
President
Seapoint Business Advisors
Bob Grewal, president of Seapoint Business Advisors, a Westlake Village mergers and acquisitions firm, founded his company to help smaller businesses. He recognized that companies grossing less than $50 million were underserved by traditional advisory firms and decided to step in.

"I thrive on the excitement and adrenaline rush of selling companies," explains Bob. "For many of my clients, it's the first time they have ever sold a business, so they look to us for our expertise every step of the way. Our close bond with our clients throughout the process often turns into lasting friendships long after the deal closes. The greatest compliment is when a past client calls me years later to ask for advice on matters unrelated to the previous sale. It shows that they trust and respect me."

One of Bob's favorite deals involved a client who was overwhelmed running two businesses that had co-mingled operations. He provided a strategy that allowed the client to separate the two so he could retain one company for future income and sell the other to obtain liquidity and significantly reduce his stress level. Together, Bob and his client worked tirelessly to get the accounting and business operations in order so the company would be ready for the sales process. Upon taking the business to market, Bob procured half a dozen offers within 45 days. They selected the buyer, carefully navigated the due diligence process, worked closely with the legal team on the purchase agreement, and sold the business for cash at 15% above the client's expected price. The whole process was finished in only 165 days. Bob's client felt a tremendous weight lifted from his shoulders and was extremely appreciative. "There are moments where you feel like your work transcends just the monetary rewards," notes Bob, "and this was one of them."

Bob attributes much of his success to a relentless work ethic and razor-sharp focus on client service. He's there whenever his clients need him, seven days a week. He also prides himself on anticipating problems before they happen. He believes that conscientiousness is probably one of the most important attributes to success in any field.

Prior to working as an advisor to others, Bob built a manufacturing business from scratch and sold it, so he truly understands what his clients go through when they decide to sell a company. Today, Seapoint Business Advisors has grown to five intermediaries with 60 years of collective experience and a total of nearly $1 billion in transaction value. Bob lives in Thousand Oaks with his wife, Megan, an English teacher at Viewpoint School in Calabasas, and their 2-year-old son.

2535 Townsgate Rd., #301
Westlake Village
805.557.8200
seapointadvisors.com
---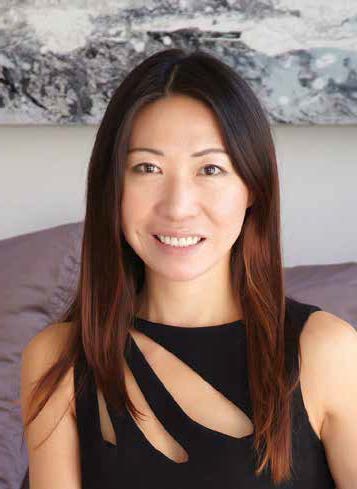 Julia Wong
International Interior Designer and Decorator
Julia Wong Designs
Julia Wong is a Los Angeles-based international interior designer recognized for her luxurious and elegant residential and commercial interiors and exteriors. A creature of urban settings and global travels, Julia is widely recognized by design aficionados and media giants for her captivating residential and commercial interiors and exteriors. Having worked in London, Hong Kong, Tokyo, and Los Angeles, her contemporary renditions of luxury and elegance have earned her a reputation as one of the top designers from around the world.

A British native, Julia is fluent in French, Mandarin, Cantonese, and Japanese. Julia studied design at the Ravensbourne School of Art and Design in London. She worked under the renowned fashion designer John Galliano. Her international travel and diverse experience served as a foundation for Julia's elegant yet effortless aesthetics fusing European tradition and American lifestyle.

Focusing on the American market, Julia moved to Los Angeles in 2000, where she added businesses and residences of Malibu, Pacific Palisades, Calabasas, Brentwood, and Beverly Hills to her international clientele. To provide her clients with a more holistic approach to interior design services, Julia is also the namesake and creator of a signature product
line, Julia Wong Designs.

Julia's retail experience includes North America, Europe, and Asia– ranging from couture designs to mass market— including putting together lifestyle collections for Harvey Nichols – London. She was invited by Haute House to launch its first high-end designer collection at a high point. The collection was featured on the cover of Furniture Today and the style section of the Wall Street Journal. Subsequently, Julia was hired to design the Walt Disney Signature Rug Collection in the Fall of 2008.

Julia approaches each client individually. "It is very important to listen to the client and understand their lifestyle," says Julia. "That is my starting point." Her objective is then to infuse elegance and warmth by designing comfortable spaces for her clients. Julia's effortless, stylish interiors and home furnishings are recognized by The Wall Street Journal, and Traditional Home magazine featured Julia's project The Ritz-Carlton Residences penthouse and described it as "A beautiful blend of modern style and classic taste; every piece is in the highest quality and finest materials." E! Entertainment described Julia's work as "incredible."

Calabasas
818.223.8886
juliawongdesigns.com
---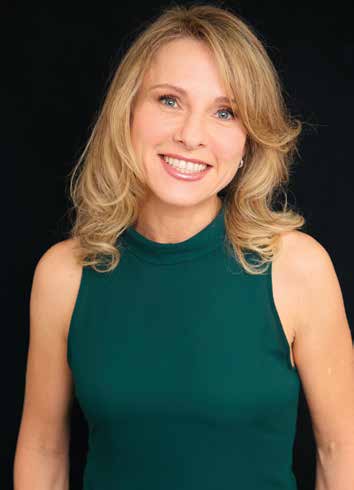 Gina Eckstein
Founder and CEO
Life Coach Agency
Gina Eckstein created the Life Coach Agency to offer life-changing coaching to individuals looking to break through barriers that prevent them from achieving their aspirations. She also holds Coaching Days at businesses and Goal Workshops for groups of people looking to "brainstorm, grow, build, and conquer" together to awaken their individual
dreams.

"There is nothing better than seeing clients succeed and achieve their goals," says Gina. "One of my passions is helping individuals lose weight without dieting while developing a healthy lifestyle. It is never about what they weigh, it is always about what is weighing them down."

Gina co-owned a number of companies, such as Linx and More, where she coached clients trying to run their own jewelry businesses. She also helped these entrepreneurs achieve personal and family objectives. After nearly two decades spent assisting others, Gina decided to follow her own passion and become a certified professional coach.

"I am inspired by people reaching their true potential and attaining happiness and success," says Gina. Born and raised in Mexico City, she later moved to the United States where she graduated from USC. Her background as businesswoman, wife, and mother enables her to empathize with her clients on many levels as she helps them fulfill their objectives. Many find her assistance so valuable that they recommend her to friends and family members.

Gina quickly gains insight into her clients' needs, identifying the issues preventing them from reaching their goals. They frequently solve these in just a few sessions. Other times, clients hire her to provide structure, clarity, accountability, and support as they strive to achieve their dreams. Many clients prefer to work online, sometimes during their lunch hour or a child's naptime. Others prefer meeting in person or by phone.

As a life coach, Gina loves helping individuals achieve a work-life balance. She assists a range of people, from overwhelmed moms needing extra support and parents trying to create goals for their families to those seeking a new life after divorce, empty nesters, students, and anyone wanting to improve their mindset to start a new chapter in their lives. Gina emphasizes, "Having someone to go to, support you, brainstorm with you, and hold you accountable is extremely effective. I help my clients think bigger and bolder so they can spend more time doing the things they love most."

Malibu
818.208.7770
lifecoachagency.com
---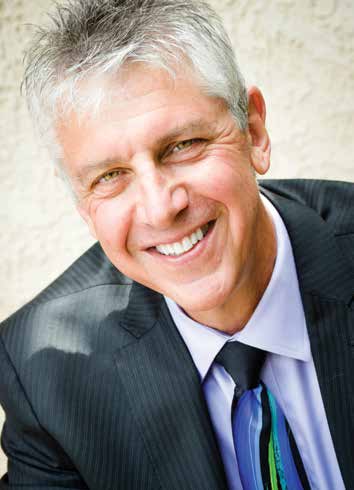 Kenneth C. Greene
Music Director
Bogies Bar at the Westlake Village Inn
Ken Greene is one of those rare individuals who lives his life
pursuing not one but two of his passions. He is the principal attorney at The Law Offices of Kenneth Charles Greene. He is also the music director at Bogies at the infamous Westlake Village Inn. The role as music director at Bogies was generated due to an unexpected meeting when Ken unwittingly crashed the opening reception at Stonehaus and met Chris Cuilty, the CEO/COO of the Westlake Village Inn in 2011. Ken was a recent transplant from Marin County, and Chris asked what he thought of Westlake Village, to which Ken replied, "It's pretty, but there's no music here." Chris agreed and suggested that perhaps they should do something to remedy that problem. A few years later, they embarked on the Bogies live-music project, which has created one of the best music venues in the country.

Born in New York City, Ken is a diehard Yankees fan as well as a lifetime devotee to music. He has played in bands since 4th grade and continued to play in bands through college. He began pursuing his music career in earnest after graduating Santa Clara Law School. While he practiced law to support himself and his family, he produced albums, played in bands, and has shared the stage with some of the most legendary musicians in the country, including Jerry Garcia and many more. He has also produced and promoted almost 500 shows at Bogies, which he believes is the best place locally to hear live music. Both Ken and Chris are committed to continuing Bogies' success.

Bogies is a beautiful room with phenomenal acoustics, first-rate sound and video techs, and incredible staff and management, all topped off with a great bar, outstanding food, and a great staff of people. In addition, the location— the Westlake Village Inn—is in the heart of the music, television, and film industries, which means there is access to just about every great musician in the world. Bogies gets tremendous support from the local music community– in particular Ira Nepus, who books jazz shows on Tuesday nights, and Dave Marotta, who has introduced Ken to dozens of great musicians. This is also the reason why the stage at Bogies has been graced with so many talented performers, including Denny Laine, Denny Seiwell, Pablo Cruise, Colbie Caillat, Tower of Power, Carl Verheyen, Mike Garson, Albert Lee, Eddie Money, Micky Dolenz, Bernard Fowler, David Garfield, Greg Adams, Snuffy Walden, and many, many more. As Ken says, Bogies offers "simply the best music anywhere."

32001 Agoura Rd.
Westlake Village
818.889.2394
bogies-bar.com
---