Painting of Calabasas Lake
April 1, 2021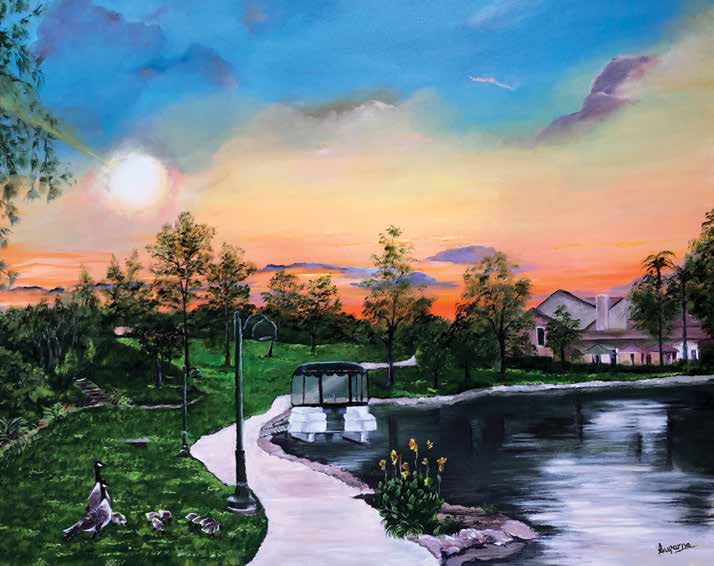 Calabasas resident and vice president of the Westlake Village Art Guild Suparna Sain found her talent as an artist at an early age, beginning to enter competitions at age 12. As her talent continuously developed, Suparna drew inspiration for her artwork from her childhood memories and many other special moments in time that left a lasting impression.

Suparna and her husband enjoy taking their puppy for walks every weekend at Calabasas Lake, which made way for at least one standout occasion to materialize right in the heart of Calabasas. On a particularly picturesque morning, Suparna noticed the skies emanating a beautiful, bright orange hue and a family of geese and their ducklings resting calmly on the grass. She has always believed that the lake is a symbolic representation of Calabasas—showcasing the serenity, peacefulness, and community between residents and nature alike. So, with these aspects of inspiration in mind, Suparna picked up her paintbrush and perfected every color and detail to commemorate an awe-striking depiction of the sun rising over our beloved Calabasas Lake.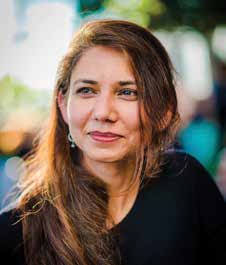 Suparna's contemporary oil paintings are diverse in subject, but all evoke a nostalgic feeling, giving viewers the opportunity to emotionally connect in their own way. Suparna is best known for her figurative paintings with an aesthetic appeal that embodies a spirit of feminism and romanticism. Currently, Suparna's work can be viewed on her website—suparnasain.art. Beginning in March, her art will also be displayed at Conejo-Simi Eye Medical Group located in Agoura Hills.