Muddy Warriors
November 6, 2018
Believe in Yourself and Grow Stronger Every Day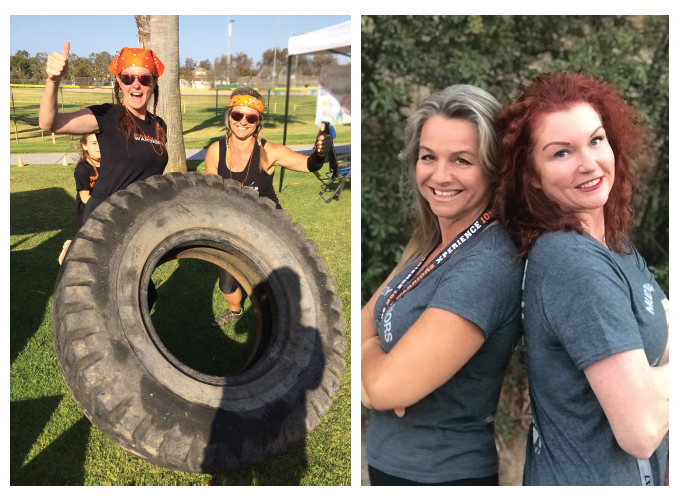 Author and teacher Christian D. Larson wrote, "…know that there is something inside you that is greater than any obstacle." Two local Calabasas moms raising seven kids between them, Laura Brug and Klaudia Moran, clearly understand what it's like to overcome obstacles. So, they created Muddy Warriors in West Hills to inspire others to overcome theirs.
Originally founded in 2014, Muddy Warriors began as an outdoor training program to empower participants to grow stronger, both mentally and physically, in order to compete in athletic events and lead healthier lives. A year later, the Muddy Warriors signature race, Xperience, was born. "Our mission is to empower people to believe in themselves and their ability to overcome both mental and physical challenges," note founders Brug and Moran. "Muddy Warriors Xperience is a trail run with obstacles which will test your strength, overall fitness, and will. This is not a traditional race; you will be challenged over trails, hills, and fun-but-demanding obstacles!"
The first Muddy Warriors Xperience took place on September 20, 2015, at the Paramount Ranch in Agoura Hills with 235 people. It has grown to over 900 runners this past year, with even more expected for the upcoming race at Paramount Ranch at 2903 Cornell Road this November 18. People can register as individuals or with a team. There will be three options—one mile, 5K, and 10K—suitable for all fitness levels and ages 5 to adult. There will also be a fun health and fitness fair with food and entertainment plus a vendor village sponsored by local businesses. And they've even created a program called Operation Kindness to give runners an opportunity to raise money for a charity of choice.
Muddy Warriors
6520 Platt Ave., #686
West Hills
Laura Brug: 818.427.1945
Klaudia Moran: 818.554.9958
muddywarriors.com
by Lori Berezin