Men of Distinction
March 1, 2021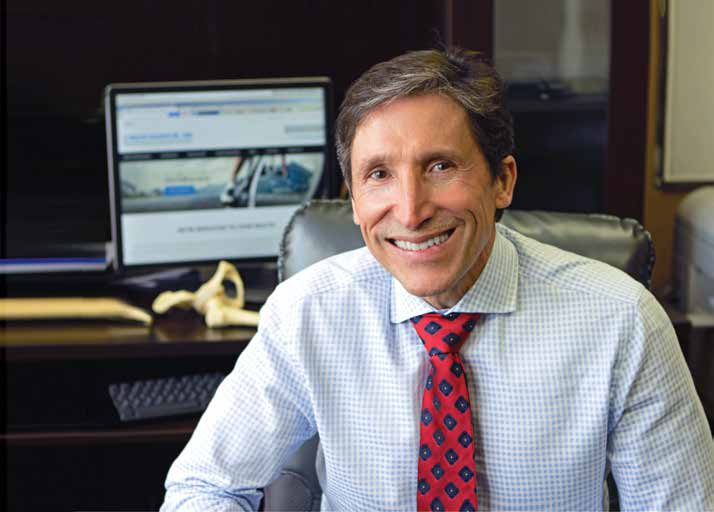 Carlos Guanche, MD
Hip & Shoulder Surgeon – S.C.O.I.
Carlos Guanche, M.D., is a world-renowned expert in hip and shoulder arthroscopy as well as complex shoulder reconstruction and has been a partner at the Southern California Orthopedic Institute since 2003. In the 27 years he has been in practice, Dr. Guanche has treated thousands of patients, many whose professional lives depend on his skilled hands. He has been a team physician for several professional sports teams, including the Minnesota Vikings, Minnesota Twins, and Minnesota Wild.

Dr. Guanche earned his medical degree from the University of Miami and completed his orthopedic surgery residency at the Albert Einstein Medical Center in Philadelphia. He completed fellowship training in sports medicine and shoulder surgery at the Minneapolis Sports Medicine Center in 1993.

While he has a lot of experience in treatment and surgical reconstruction for many professional athletes, what Dr. Guanche really enjoys is seeing patients out in the community that can now walk without pain and sleep comfortably for the first time in years thanks to him repairing a shoulder or hip. It is this kind of reward that keeps Dr. Guanche innovating and making surgical procedures as predictable as possible, with minimal pain compared with traditional approaches, using smaller incisions and shorter downtime. As a result of his innovations, many physicians from around the world visit the Southern California Orthopedic Center to learn his techniques.

Dr. Guanche also maintains a very active practice in the treatment of shoulder injuries, including labral repairs, rotator cuff repairs, and the management of arthritis. He has extensive and unparalleled experience in the management of shoulder arthritis, including the development of a minimally invasive shoulder replacement technique.

Dr. Guanche also has many interests outside of work and is constantly trying to improve himself. He is active with yoga and bicycling on a regular basis, as well as his new hobby—golf. Most recently, he has become a vintner. He has a small vineyard in a small plot in the back hills of his home in Sherman Oaks, where his wine, Guanche 405, was harvested. 6815 Noble Ave., Van Nuys. 818.901.6600. carlosguanchemd.com. IG: @guanche_hip_shoulder.
---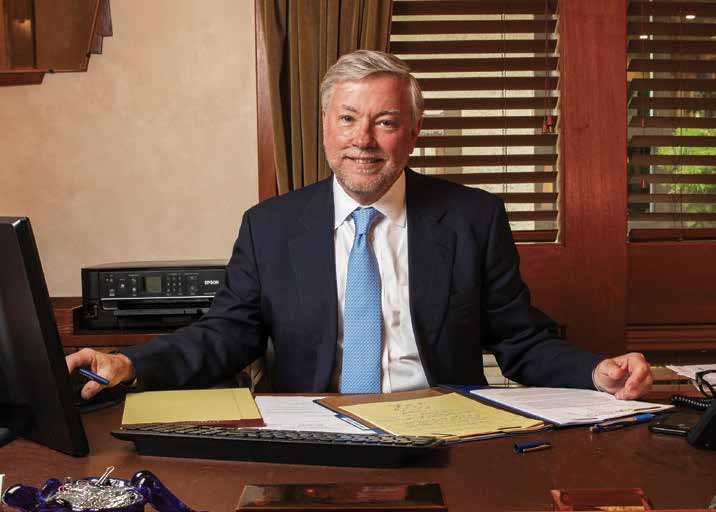 Marshall Waller
Feinberg & Waller, APC
Super Lawyers rating service ranks Marshall Waller among the top 100 lawyers in Southern California for 2021 based on independent research, peer recognition, and professional achievement. This list includes lawyers from more than 70 practice areas.

Waller is a director and shareholder of Feinberg & Waller, a professional corporation. The firm has offices in Beverly Hills, Calabasas, and Westlake Village, California. He is a Certified Family Law Specialist through the Board of Legal Specialization, State Bar of California. Waller is designated a Fellow of The American Academy of Matrimonial Lawyers. The International Academy of Family Lawyers has also elected Waller as a Fellow. Members of these organizations are recognized leaders in the field of matrimonial law. He is the author of one of California's most comprehensive textbooks on family law and divorce, soon to be released in its eighth edition.

Waller is an appointed member of the Los Angeles County Bar Association, Family Law Section Executive Committee. He has been a media commentator on family law matters for years. Waller has presented for the Regents of the University of California, Continuing Education of the Bar on various topics. He has recently given presentations for the Los Angeles County Bar Association on using remote video technology for depositions and trials.

His firm has continued ongoing community outreach efforts, publishing a comprehensive resource list and informational videos on family law topics. Waller helps amplify teen voices through mock trial academic competitions in which students acquire knowledge of the American judicial system. Waller and his daughter, Lauren Waller, volunteer their time as co-coaches of the Oaks Christian High School Mock Trial Team, which he helped found more than 10 years ago. In response to the Black Lives Matter movement, the law firm, led by Marshall Waller, also formed a recent partnership with the Constitutional Rights Foundation in Los Angeles. It established an annual Mock Trial Leadership/Mentorship Scholarship supporting marginalized high school students who have impacted their team and community.

Waller finds music as a hobby is an excellent way to relax. He is a vocalist/guitarist and has performed at numerous well-known venues. He has also enjoyed his long-time membership in The Cowboy Lawyer's Association, whose membership enjoys trail riding throughout Southern California. Offices in Beverly Hills, Calabasas, and Westlake Village. 800.655.4766. feinbergwaller.com.
---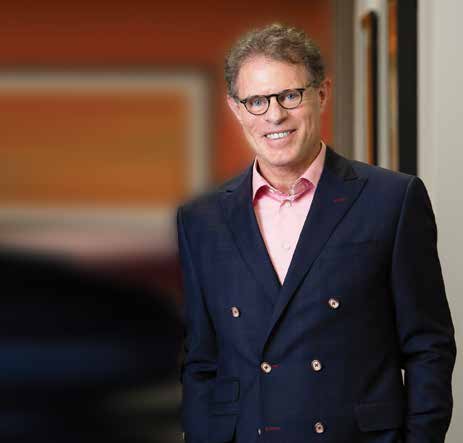 Mark Wendell
MD Wealth Partners
Mark Wendell was first interested in the Wall Street Journal in high school when his father was teaching university economics. So, it's not surprising that he later gained professional expertise as a broker managing clients' investments at Smith Barney. This inspired the formation of his Registered Investment Advisory firm a decade ago, with added credentials: Registered Fiduciary and Registered Financial Consultant. His approach to managing clients' wealth is to prioritize risk management rather than focusing only on portfolio returns. "The most rewarding aspect for me is when clients perceive and appreciate this difference," says Mark. " I apply a strategic approach, using a platform that brings additional professional expertise to my firm. This allows me to also provide estate planning and financial planning." Mark's hobby today is working on his small ranch specializing in breeding award-winning American Aberdeen Angus cattle. 2945 Townsgate Rd., #200, Westlake Village. 805.230.1908. mdwealthpartners.com.
---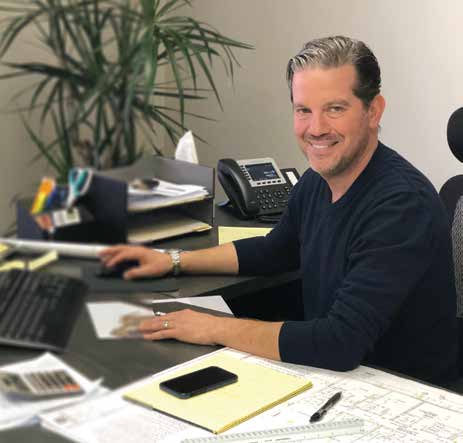 Eli Kaspi
Pure Builders, Inc.
Pure Builders founder Eli Kaspi has had the
pleasure of being the hands-on creator of
his clients' ultimate lifetime dream homes for nearly three decades and is loving every minute. Eli grew up in a family of architects, builders, and designers, and their love of creating, combined with his own, has forever left an imprint on his career path. All of these elements, as well as engineering and permit facilitation, have been seamlessly integrated into Los Angeles' and Ventura County's premier construction powerhouse, Pure Builders, Inc. Kaspi has perfected the building process to include all facets of a project, whether a simple remodel or a completely new building structure. From beginning to end, clients have one consistent source of open communication for each and every stage of the building process from initial design to permitting to structural completion. Kaspi says that the most rewarding aspect of his career is the referrals by clients and friends. 23966 Craftsman Rd., Calabasas. 818.309.4448. purebuildersinc.com.
---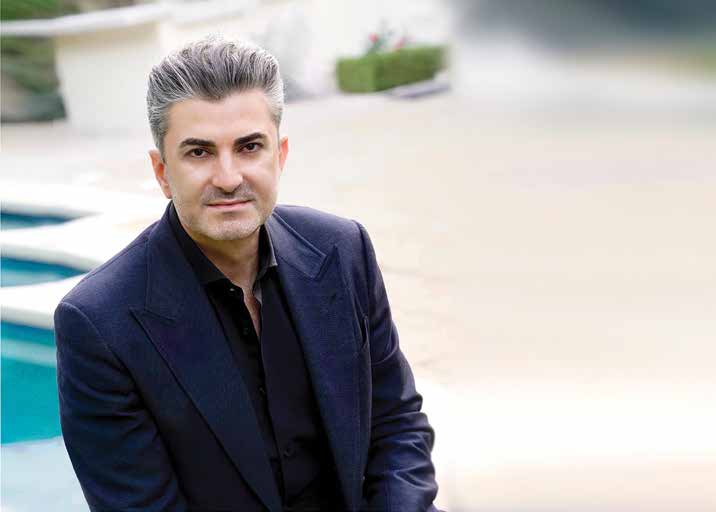 Emil Hartoonian
The Agency
As a leader in the Calabasas and Los Angeles real estate market, Emil is truly passionate about the lifestyle that the city and the neighboring Hidden Hills community have to offer. He brings more than 15 year of real estate experience to his role as a Managing Partner and Principal of The Agency's Calabasas, Sherman Oaks, and soon to open Studio City locations.

Personally breaking over $100 million in 2020 sales volume, Emil also led his team of 80 agents to an astounding $891 million in total production for the same year. Since opening the doors to the Calabasas office, Emil has helped further shape the identity of the Calabasas and Hidden Hills communities, which he feels are among the best in California to live, work, and raise a family.

"Our goal in opening the Calabasas office was to expand on the city's already established reputation and pioneer the lifestyle and sense of community that people are looking for but don't know where to find," says Emil. "We have pioneered a true sense of community in Calabasas, and it's lifestyle, families, and individuals from all ends continue to see Calabasas as an incomparable value when truly taking advantage of the lifestyle and amenities."

Unlike most other brokerages or individual agents, Emil believes that his team is essentially one. He explains, "The core of what we do is collaboration. We don't compete with each other. This essence is the basis of our success and growth." Being in the top 1% of agents in Calabasas, Emil provides his clients with an exceptional understanding of real estate transactions and a high-level of personalized service. His wide range of clientele includes high-profile personalities, heads of industry, and business executives from across the entertainment, medical, and hospitality industries.

Emil's experience with such diverse entities has inspired his ability to cater to every expectation and adapt his style to deliver a personalized experience to each individual client.

A graduate of the University of Southern California, Emil is fluent in four languages. He has lived in Calabasas for over 10 years with his wife Ellie and their three sons. DRE# 01796925. 23622 Calabasas Rd., #147/148, Calabasas. 310.990.0063. theagencyre.com/agent/emil-hartoonian.
---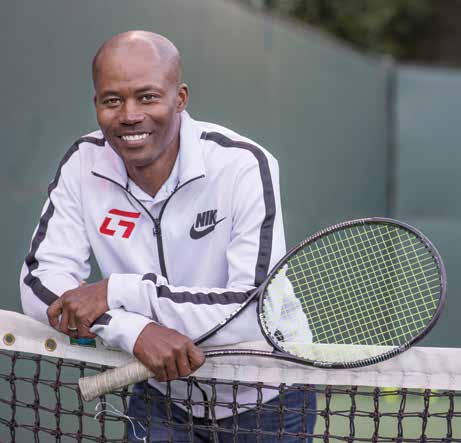 Gerald Mathews
"Coach G"
Team G Tennis
Gerald Mathews has always been inspired to achieve greatness. While he played a multitude of sports in grade school, he excelled at tennis, playing both college and professional levels. Along his journey, Gerald discovered he wanted to help young players with more than just tennis training. He founded Team G Tennis in 2010, offering tennis and movement training while helping families of athletes help their kids achieve their goals of playing college or professional tennis. Gerald has a history of high achievement with all of the athletes he has mentored and trained. Notably, he brought the CHS tennis team to win the 2019 Division 2 State Championships, along with dozens of tennis scholarships for his athletes and three pro tour players. His expertise in "Movement Training" and tennis skill development with aspiring high-performing individuals is what makes his program so exclusive. Serving Encino, Woodland Hills, and Calabasas. 323.979.8417. teamgtennis.com. IG: @teamgtennis.
---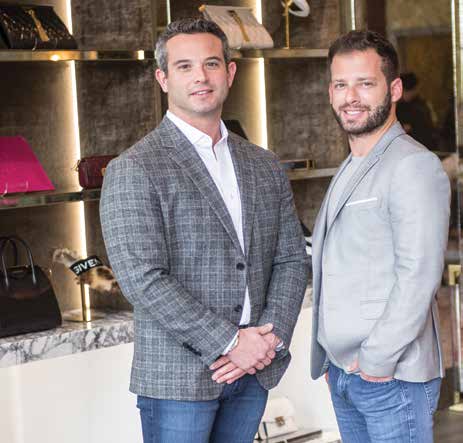 David Lipp & Jason Salstein
The Kingdom
"When we opened The Kingdom four years
ago, our vision was to bring luxury fashion
to an affluent suburb that seemed void of product, providing an unparalleled experience with a unique vibe and customer service. We could not have asked for a better
response from a community that embraced us like we were born and raised here. Calabasas has become a part of us!" The Kingdom is the brainchild of lifelong best friends, Fashion Director Jason Salstein and President David Lipp, both from Miami. The boutique carries shoes, handbags, and ready-to-wear by coveted labels—combining the best of heritage brands and emerging designers. "Our brand aesthetic is rooted in Calabasas style: chic, sophisticated, sometimes loud yet casual with an unabashed flair," notes Salstein. The duo are poised to push The Kingdom towards exponential growth in 2021 with the launch of e-commerce and beauty and a second location on the horizon. The Commons at Calabasas: 4719 Commons Way, #G, Calabasas. 818.912.6990. shopthekingdom.com.
---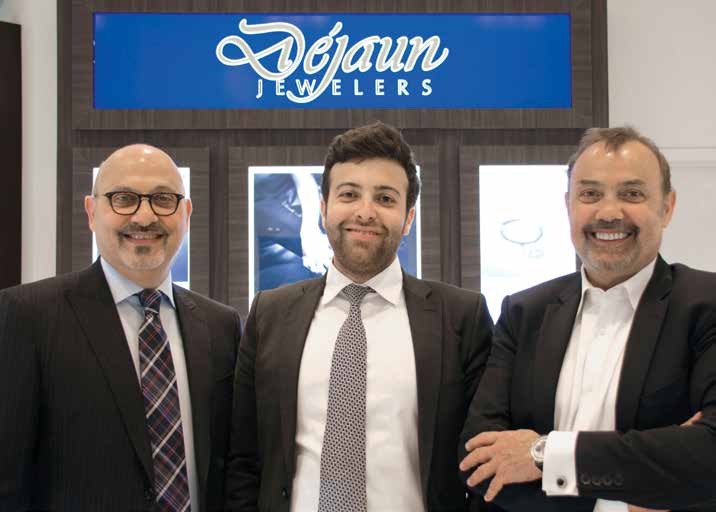 Jack, Michael, & Mike Maralian
Dejaun Jewelers
Owning and operating a successful family business for close to 37 years is no easy feat, especially in the ever-changing retail and highly competitive jewelry industries. What's even more impressive is that Dejaun Jewelers' founders Mike and Jack Maralian, along with son Michael, still feel unbridled passion each day when they open the doors.

Mike and Jack opened their first location in Westlake Village in 1985. The new jewelry store developed with much success, quickly being recognized as a premier destination for watches and jewelry. As the two continued to add high-end watch and jewelry brands to their collection, their business grew rapidly, and developing a chain of stores was in their future.

Dejaun Jewelers expanded to Sherman Oaks and Thousand Oaks before opening their Topanga Plaza location in 1997. Aware of changing shopping trends in typical mall establishments, they became one of the first iconic stores to open at the Village at Westfield-Topanga in 2016. Committed to next-level service and selection, Dejaun is proud to present their beloved customers with a state-of-the-art shopping experience at this new flagship location.

The secret behind their success is that they sincerely enjoy being totally hands on in every aspect of their business. They pride themselves in offering a brilliant assortment of timepieces and fine jewelry items not available anywhere else in the San Fernando Valley. With a massive variety of totally authentic, designer-made Swiss watches, they have something for watch enthusiasts of all ages. They also offer a beautiful selection of designer fashion jewelry and diamond wedding and engagement rings. "There are so many emotions involved in selecting the perfect engagement ring, and it is genuinely rewarding to work with someone through the process. It's so different for everyone. No two times are really the same, which keeps things fresh and exciting for us," says Michael.

The most rewarding part of their business is working with repeat clients. Michael notes, "Thinking about the friendship and camaraderie we've developed over the years keeps us smiling all day long." As the industry and technology continues to evolve, they know their mission statement will always remain: "Our family's goal will always be to provide exceptional service, the finest quality, and incomparable value to our customers in California and all over the world." 6320 Topanga Canyon Blvd., Woodland
Hills. 818.888.8292. dejaun.com. IG: @dejaun.jewelers.
---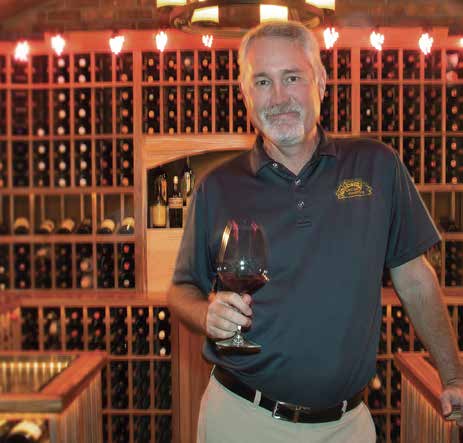 Scott Berry
Cellar Masters
After a 27-year career in IT, Scott Berry decided to escape corporate America to feed his passion and fuel his creativity in a field that he was passionate about—wine. So in 2014, Scott purchased Cellar Masters from its founders, and the rest is history. Scott has been somehow involved in every aspect of wine throughout his life, from growing grapes and making wine to properly storing it and, of course, drinking it.

This expertise is an unrivaled asset in the design, construction, and installation of the beautiful, climate-controlled, custom wine cellars and wine storage solutions Cellar Masters is known for. Whether converting an infrequently used closet to creatively utilizing available wall space, Scott enjoys fulfilling every client's dream of designing the perfect wine feature for their home. 2088 Anchor Ct., #A, Newbury Park. 805.375.5040. cellarmastersinc.com.
---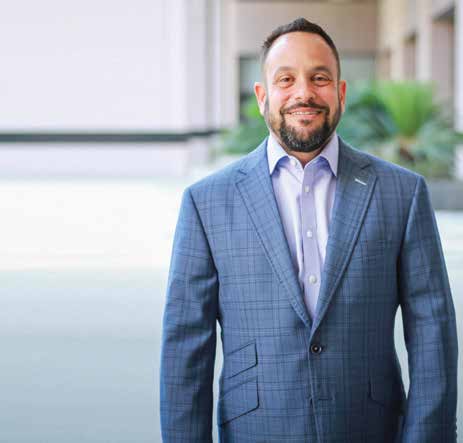 Howard Grobstein
Grobstein Teeple, LLP
Howard Grobstein makes the success and
wellbeing of his teammates, partners, and clients a top priority—a quality that has led him to incredible success since the inception of his Woodland Hills-based accounting and consulting firm, Grobstein Teeple, LLP, eight years ago. It has been recognized for two consecutive years as LA Business Journal's "Best Place to Work" and Inc. 5000's "Fastest Growing Private Company" in both 2019 and 2020—expanding from an eight-person firm to 50 people with five offices in Los Angeles County, Orange County, Riverside County, Las Vegas, and Washington, D.C.

Howard is passionate about developing and mentoring his team. He is also passionate about helping start-ups with business planning, wealthy individuals with business management, forensic accounting with identify
fraud and embezzlement, and distressed businesses with navigating insolvency and bankruptcy. 6300 Canoga Ave., #1500W, Woodland Hills. 818.532.1020. gtllp.com.
---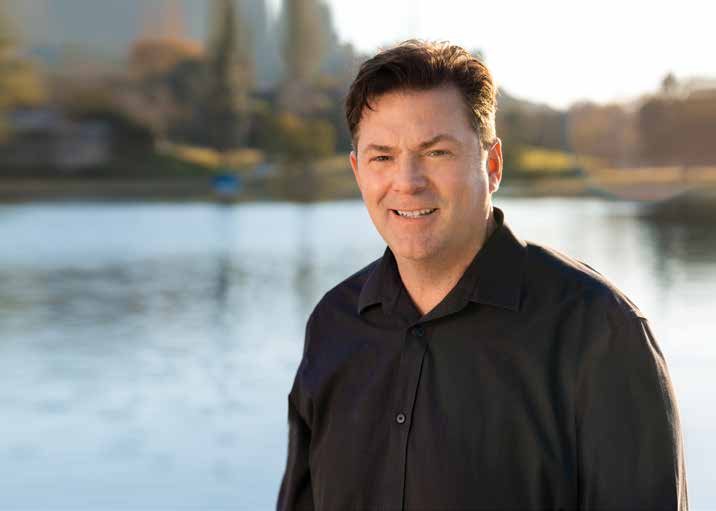 David Watkins
Pinnacle Estate Properties
As a local Calabasas and Hidden Hills realtor with two decades of luxury real estate experience, David Watkins brings personal care and attention to each of his clients. From start to close of every transaction, he works tirelessly to ensure that all steps of the process—home showings, negotiations, inspections, and beyond—are handled with ease under his direct presence and expert guidance. He facilitates consistent communication and encourages feedback from his clients in addition to utilizing both digital and print marketing strategies that are uniquely tailored to each property. Rated as the #1 Zillow 91302 Agent, David takes pride in his work and proven ability to achieve desirable results.

David attributes his success to experiences and circumstances during his youth. "I've been independent since adolescence, which means I had to learn early on that I needed to work to survive—to eat. There was no dependence on parental help, rather it was me, myself, and I working to support myself day in and day out," David recalls. That mindset became a natural habit that further evolved his diligence, attention to detail, and problem-solving skills. David is genuinely passionate about working nonstop for his clients, whether buying or selling a home.

David's wife originally sparked the idea of becoming a realtor in his mind, so he credits her for many of his greatest achievements. Previously working earnestly in another industry, he was yearning for more flexibility and a desire for personal satisfaction in his career. Always a self-starter, David feels he made the transition into real estate at exactly the right time, where his strong work ethic and independent style certainly paid off.

Looking back on his career, David is incredibly grateful for his success stating, "I've been in residential real estate for the past 20 years now—that's 20 years full of closing home sales and seeing people move into the next chapter of their lives!" It is the part of the business that provides David with the most personal gratification.

"I'm happy to represent my clients during such an important milestone in their lives, and I try my best to achieve the best results. My passion for real estate is strong, and I look forward to many more years!" DRE# 01307458. 24025 Park Sorrento, #110, Calabasas. 818.970.2946. davidwatkins.com.
---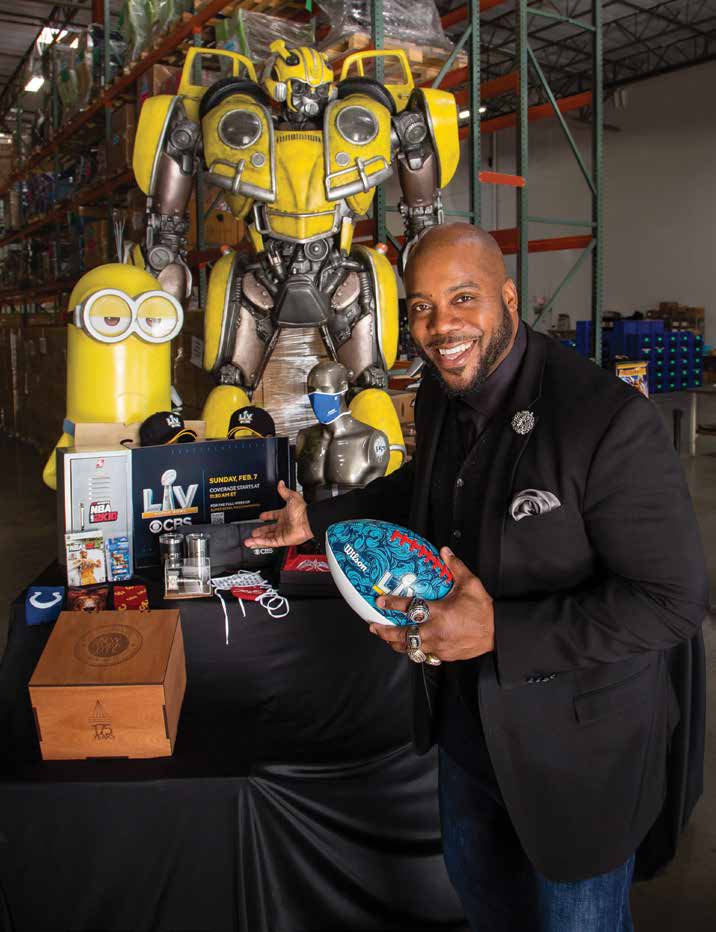 Roland Williams
J2 Medical Supply/P3
Roland Williams is an entrepreneur, father, mentor, and new resident of Calabasas making a difference during the COVID-19 pandemic. While Roland is known by many for his successful eight-year NFL football career, including a Super Bowl victory with the Rams and seasons with the Raiders and Buccaneers. Roland has taken his blueprint of faith, family, and teamwork into his endeavors in life after the game.

"COVID-19 forced entrepreneurs to reimagine how they could succeed in an ever-changing and unpredictable business landscape," says Roland. "For me, after learning about our nation's broken Personal Protective Equipment (PPE) supply chain and the imminent danger it was posing to healthcare and essential workers, I was shocked. I couldn't imagine being asked to perform in a football game without a helmet or shoulder pads. In essence, that was exactly what healthcare and essential workers, including my own family and friends, were being asked to do. I felt compelled to get involved."

As co-founder and president of J2 Medical Supply, Roland and his two other co-founders, Westlake residents Fred and Claudia Lewis, have built J2 Medical Supply (J2MedicalSupply.com) into one of the nation's fastest growing shops, currently serving hundreds of healthcare, business, and government clients across the nation. While Roland is appreciative for the rapid success of his company, his focus remains on those still in need. "While we are grateful for our early success, too many entities across our nation still struggle to acquire reliable and cost-effective PPE. We're committed to doing all we can to show why J2 Medical Supply is a proven solution ready to help."

J2 Medical Supply separates itself from other PPE companies with its large in-stock inventory, high-quality and cost-competitive products, and free shipping on all orders. In addition, J2 Medical Supply offers a host of services critical to large quantity clients looking to maintain a consistent stockpile of PPE, including free warehousing, logistics, and inventory optimization support.

"As the need for PPE has grown outside of the healthcare sector, so has the need for medical suppliers who can provide clients with wraparound services to assist with long-term supply chain efficiency." Roland said. "At J2 Medical Supply, we are uniquely positioned to help clients have consistency in the midst of so much uncertainty in the PPE landscape. To me, that's a winning message worth spreading."

As with any endeavor, J2 Medical Supply's success hasn't come without sacrifice. "The nation's need for PPE is much greater than I could have ever imagined, and many days require 15+ hours of work to keep up with demand," Roland said. "Unfortunately, I don't have the free time I once had. So grateful for the support of my sons, mom and extended family to back me up as I continue to do this critical work."

In 2021, Roland expanded the business portfolio beyond J2 Medical Supply and is now president and co-owner of P3, Inc., an award-winning provider of integrated services including branded merchandise, manufacturing, fulfilment, and event activations across the globe, serving brands like Netflix, NBC Universal, Microsoft, New York Life, Disney, and more. P3 has also joined in the fight against COVID-19, manufacturing PPE products, including disposable medical gowns, head/shoe covers, and custom reusable masks.

"The expansion of my business portfolio to include P3 was strategically aligned with my efforts to expand the impact of J2 Medical Supply," says Roland. "The roster of legacy clients that my partners Michael Alvarez, Fred, and Claudia have built over 30+ years at P3 are outstanding, and the synergies between both companies are substantial. We are excited about the opportunities to leverage both brands for exponential impact and growth."

As Roland looks beyond 2021, the future is bright. "In business, the goal is simply to help both J2 Medical Supply and P3 maximize their business potential," Roland says. "Personally, my goals are to continue to improve as a father, a mentor, compete in my first fitness competition, and hopefully, meet new friends in the Calabasas area once the pandemic is over," says Roland.

Roland's passion, drive, and intelligence show why he's clearly a man of distinction you should know. 29003 Avenue Sherman, Valencia. 855.615.8633. j2medicalsupply.com. p3globalservices.com.
---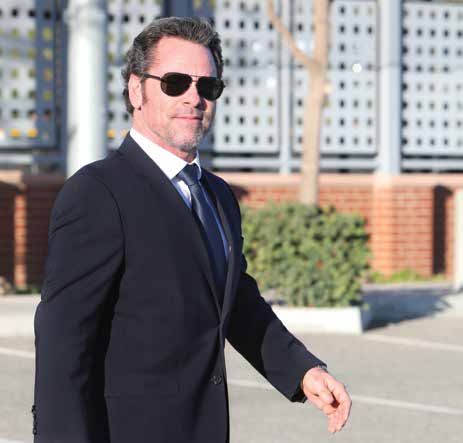 Joe Herbert
Herbert & Kreuzer Law Group
A passion for helping people who have been unfairly wronged is the driving force behind Joe Herbert's successful 23-year career as an employee advocate, personal-injury attorney, and Navy vet. He is an expert at getting justice for injured victims of negligence and unlawful employment practices, noting that the most rewarding aspect of his work is "giving people money."

Naturally motivated, Joe starts every morning at the gym, which helps him focus on his clients with a clear head and gives him the intense energy to maintain a winning record. He takes pride in being accessible to clients 24/7 and finds reward in working for himself as it allows him to represent his clients against large businesses, corporations, and insurance companies, positively impacting those he has the opportunity to help. 601 Daily Dr., #221, Camarillo. 805.482.5340. legalrightsnow.com.
---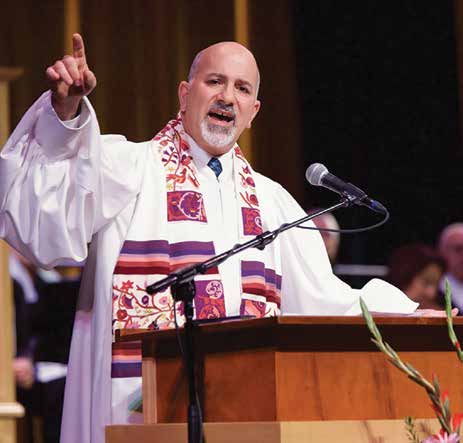 Rabbi Paul Kipnes
Congregation Or Ami
As the spiritual leader of Congregation
Or Ami, Rabbi Paul Kipnes has built a
warm, welcoming synagogue—a sanctuary of kindness, a second home for many, and a safe Jewish community that takes seriously the need to bring wholeness, compassion, and justice into a broken world. Over the past 29 years, Rabbi Kipnes has dedicated his life to helping people navigate the vicissitudes of life with kindness, humor, and wisdom.

Co-author with his wife of the book Jewish Spiritual Parenting, Rabbi Kipnes is constantly re-imagining the way being Jewish is done at Congregation Or Ami, weaving the best of the past into a compassionate community that transcends what was once thought of as tradition. "Judaism comes alive, kids show up, adults keep coming back, and our souls soar," says the Rabbi. 26115 Mureau Rd., #B, Calabasas. 818.880.4880. orami.org.
---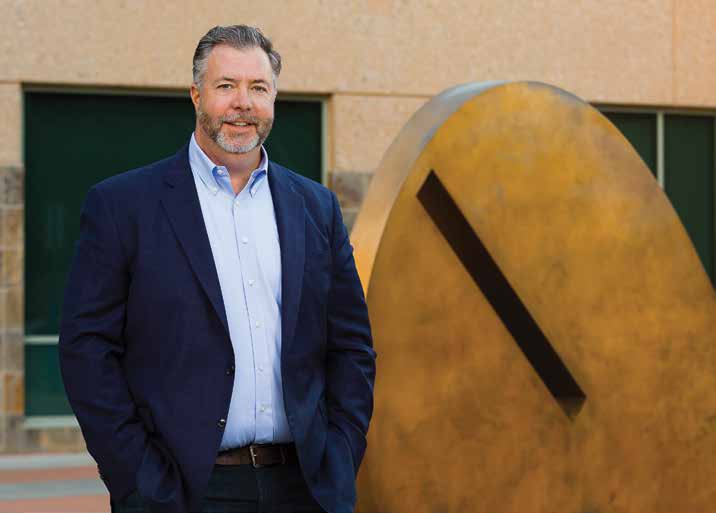 Adam McArthur
Arch Canyon Partners, LLC
After serving as an executive partner with one of the nation's largest accounting firms, Adam McArthur, CFA, ASA, ABV, MAFF, founded Arch Canyon Partners, LLC. Adam leads Arch Canyon's team of analysts and directs the firm's valuation and litigation support activities.

Adam McArthur has been valuing business interests, intellectual property, and related assets for more than 20 years.

His practice areas include business valuations and economic disputes, where he takes pride in melding the art and science of valuation and incorporating the story behind the numbers, not just the numbers themselves. This is extremely valuable for shareholder disputes, employee stock ownership plans, and fair value for financial reporting. Arch Canyon's professionals also have significant experience in valuations for corporate and entertainment-based intellectual property, including patents, trademarks, copyrights, and music and motion picture catalogs.

With years of experience tackling challenging assignments, Arch Canyon excels at valuing hard-to-value assets. Adam's commitment to understanding the economics behind these unique assets provides a framework for preparing supportable valuations for assets such as in-process litigations, life insurance/ life settlements, and equity and debt derivatives. Arch Canyon professionals guide clients through the complex world of fair value and well supported and defendable gift and estate tax valuations that withstand IRS scrutiny.

Adam is highly credentialed, having earned credentials from every major business valuation credentialing organization in the United States. Adam currently holds the Chartered Financial Analyst (CFA) designation from the CFA Institute; the Accredited Senior Appraiser (ASA-BV) in the discipline of business valuation from the American Society of Appraisers, the Accredited in Business Valuation (ABV) designation from the American Institute of Certified Public Accountants(AICPA); and the Master Analyst in Financial Forensics from the National Association of Certified Valuation Analysts.

Adam has qualified as an expert witness in Los Angeles County, Fresno County, Santa Cruz County, and Riverside County Superior Courts. Adam has also qualified and testified in the U.S. Bankruptcy Court and the Delaware Court of Chancery. Additionally, Adam has provided expert witness services via deposition, arbitration, and mediation. 30700 Russell Ranch Rd., #520, Westlake Village. 818.449.6300. archcanyonpartners.com. info@archcanyon.com.
---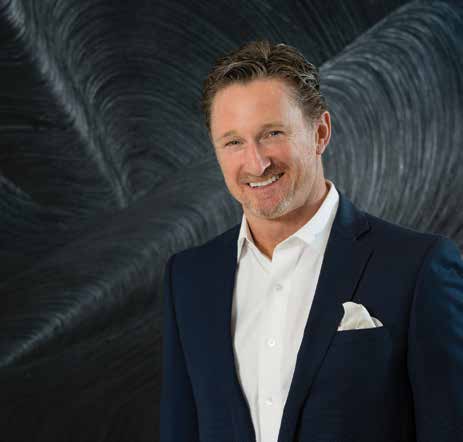 David Smith
Keller Williams Luxury International
David Smith is originally from South Carolina,
where he graduated from The Citadel, The
Military College of South Carolina. He grew up in the family construction and development business before relocating to Los Angeles in 1999. Together with his wife, Tracy Smith, he launched the Team Smith Real Estate business, focusing on the luxury market and consistently ranking as top producers among the top 1% of agents in the county ever since.

As the Director of the Sports and Entertainment division, David brings exceptional negotiating skills and efficient marketing strategies to the benefit of his clients. Through the years, Team Smith built alliances with architects, builders, marketing professionals, photographers, mortgage bankers, appraisers, CPAs, and escrow and title officers to best serve all their clients' needs throughout escrow. DRE# 01503210. 310.480.7523. teamsmithca.com. david@teamsmithca.com.
---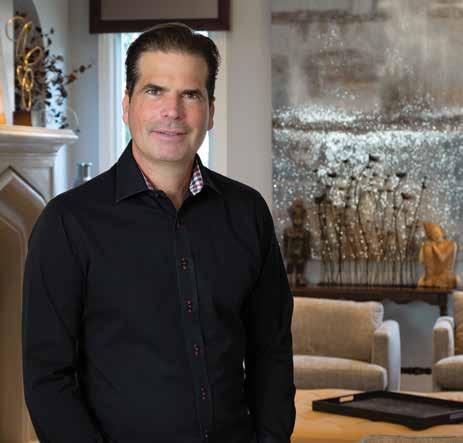 Doug Puetz
Keller Williams Luxury International
Doug Puetz is president and CEO of The Puetz Group, a premier real estate team
serving Los Angeles' most elite neighborhoods. Specializing in luxury real estate, Doug has built a business by creating strong bonds with his clients through transparency and integrity. Doug is a skilled sales strategist with a keen understanding of negotiation and marketing techniques that attract real buyers and accelerate sales.

As a Southern California native currently living in Calabasas, Doug has over 36 years of real estate experience and is widely respected by colleagues and clients alike for his in-depth knowledge of the local region and real estate market. He consistently ranks in the top 1% of producing agents in Calabasas and in the top 10% nationwide for Keller Williams International. DRE# 00995378. 23975 Park Sorrento, #110, Calabasas. 805.795.4455.
dougpuetz.com.
---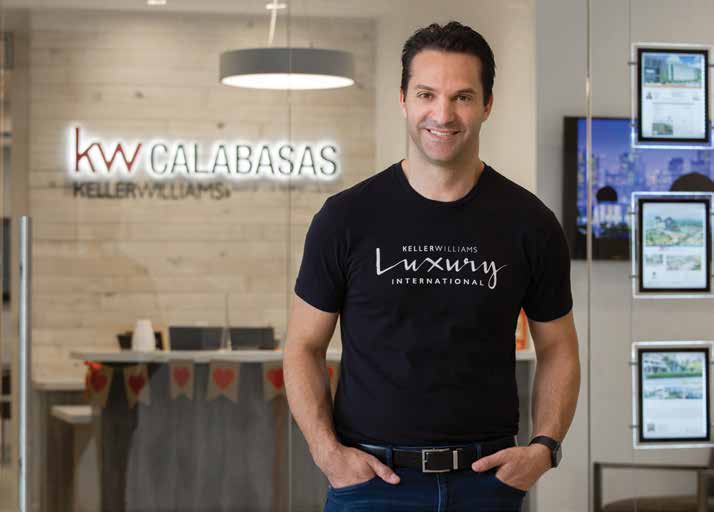 Meny Atias
Keller Williams Luxury International
"Growing up in a Kibbutz near Haifa, I learned from a young age how to operate teams at a high level, especially under pressure, and how to thrive as a true community. I was taught to always look at every situation as an opportunity, and I have taken that concept to heart."

As a young adult, Meny Atias, a real estate broker based out of the Los Angeles area, migrated to the United States from Israel. Being a serial entrepreneur, Meny has revolutionized the face of his real estate offices, moving away from the day-today concepts of a brokerage and creating a cutting-edge, high-tech-performing culture. Long before the days of COVID, Meny sought to bring together real estate brokerages through video conferencing. He created a platform where he, his leadership teams, and dedicated real estate professionals could collaborate more effectively. Stepping into the Calabasas location, you can see the difference and feel the difference—it's an environment that allows you to succeed.

Moreover, as the leading luxury real estate office in the Calabasas area year over year, Meny saw the need to provide his associates and clients with an all-inclusive service to sell their homes. Thus, he launched the KW seller concierge service, a product far advanced in comparison to what other companies were offering without having the seller pay more or the need to prequalify. Atias says, "Our KW listing agents have been working with celebrities throughout the past few years. There was a demand for a white-glove concierge-level service without having the seller worry about any expense up front or needing to do anything themselves. We now have given
them the ability to fully prepare, improve if needed, clean, and stage their home."

"My true passion is to keep building businesses that evolve around supporting our real estate industry," says Meny, "creating the best experience for our agents and their clients."

Meny's daily objective is to assist real estate professionals in building a thriving business. He aims to provide them with unparalleled marketing and market information. His personal attributes and professional experience allow him to coach agents with patience, guidance, and expertise.

Meny now owns multiple Keller Williams franchises in the Southern California region. DRE# 01913200. 310.806.2619. meny@kw.com.
---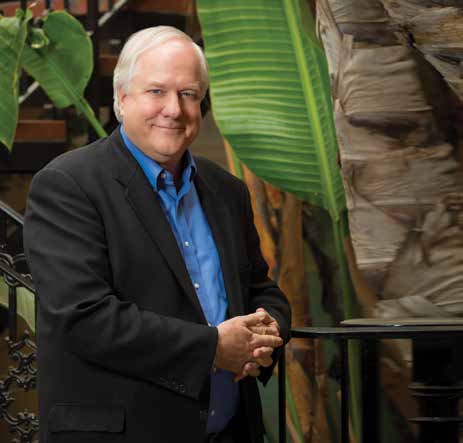 Sean McCarthy
Jackson McCarthy & Associates
Sean McCarthy is a career consultant
assisting job seekers by focusing on the
fundamental strategies and tools to
help them to find their way to their next employers. He assists people who have been laid off or looking to change jobs in this uncertain job market. His clients range from C-suite executives to recent grads. Sean helps his clients craft a quality resume and bolster their LinkedIn profile. He coaches them on job search skills and prepares them for interviews. Before opening his own firm, he worked at Lee Hecht Harrison–a leader in outplacement consultation–for 17 years .

McCarthy is an elected member of the Woodland Hills-Warner Center Neighborhood Council, proudly serving on the Planning and Land Use Committee. He is also an active member of the West Valley-Warner Center Chamber of Commerce. 818.389.1876. jacksonmccarthy.com. info@jacksonmccarthy.com.
---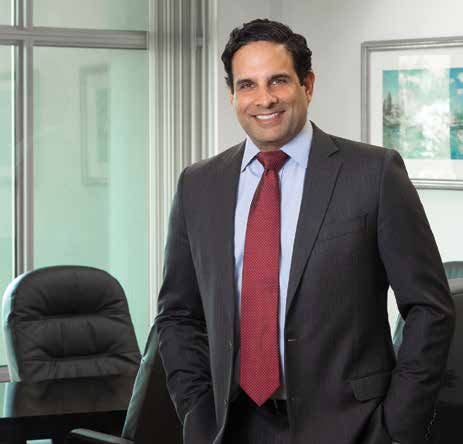 Bob Grewal
Seapoint Business Advisors
Bob Grewal, president of Seapoint Business
Advisors, a Westlake Village mergers and
acquisitions firm, helps entrepreneurs sell their businesses. Seapoint works with businesses with less than $50 million in revenue, a segment considered too small by other advisory firms. Seapoint was recently ranked as one of the top 10 M&A firms in the country.

Prior to founding Seapoint, Bob founded and sold a manufacturing business, so he knows exactly what his clients go through when selling their businesses. Bob attributes much of his success to a relentless work ethic, creative problem solving, responsiveness, and the ability to anticipate issues before they occur. "The greatest compliment is when a past client calls me years later to ask for advice on matters unrelated to the sale of their business. It shows that they trust and respect my advice," says Bob. 2535 Townsgate Rd., #301, Westlake Village. 805.557.8200. seapointadvisors.com.
---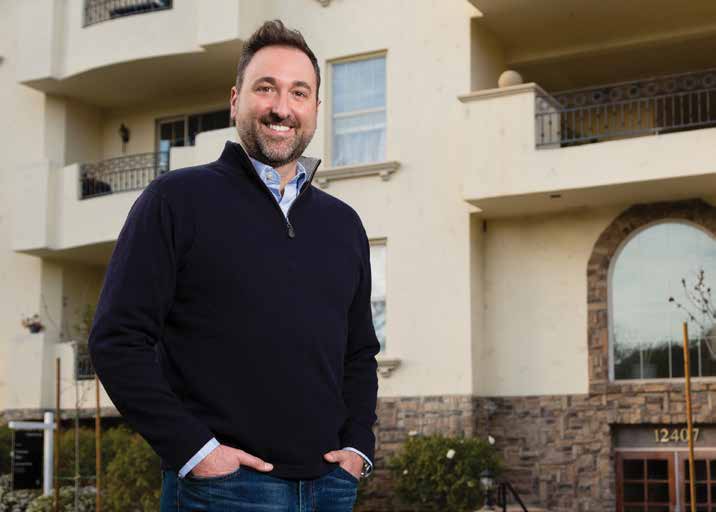 Jared Karpel
K.I.G. Capital Real Estate
Jared Karpel is the owner and operator of KIG Capital Real Estate, a Los Angeles-based real estate syndication and property management firm. Since 2005, Karpel has specialized exclusively in the investment and management of residential real estate assets, helping clients achieve maximum cash flow and protecting owners from liability while effectively addressing deferred maintenance issues on the properties.

"We have a fiduciary responsibility to our clients to protect their second homes, their single-family rental properties, and multi- family apartment investments," says Karpel. "We deliver superior results to our clients by protecting the integrity of their property."

KIG Capital's sustained success is multifaceted. Karpel believes that if the firm culture has a shared sense of purpose and the team loves what they do, its employees will inevitably help its clients in ways that most of the competition fails to do. Karpel adds, "You can teach anyone the job, but you cannot teach resilience."

Karpel believes his values and education have also been the foundation of his success. As a former practicing lawyer, graduate of the UCLA Anderson Executive MBA program, licensed real estate broker, and real estate investor himself, friends playfully tease Karpel that he has too many initials behind his name. "I'm never done learning, and I believe in continually investing in our staff's education as well," he says.

"There really is no such thing as a good or bad business, just good or bad management." Effective management includes responding to clients' requests quickly, following up, and following through with what you say you're going to do. "This is how trust and new business is earned," Karpel claims.

Karpel's business has been able to thrive during COVID because now more than ever, owners are turning to professional investment and property management services to handle the complexities of owning and managing real estate. "Our clients want to be able to live their lives with greater simplicity, knowing that a firm like ours is handling the daily operations of their real estate assets."

In his free time, you can find Karpel reading, writing, and painting images from his international travels. He loves to be active with his children and spend quality time with his wife. He also volunteers for various local charities and school functions. 12400 Ventura Blvd., Studio City. 888.270.4452. kigcapital.com.
---