International Protective Services
July 14, 2023
Elevating Security Standards in Calabasas and Beyond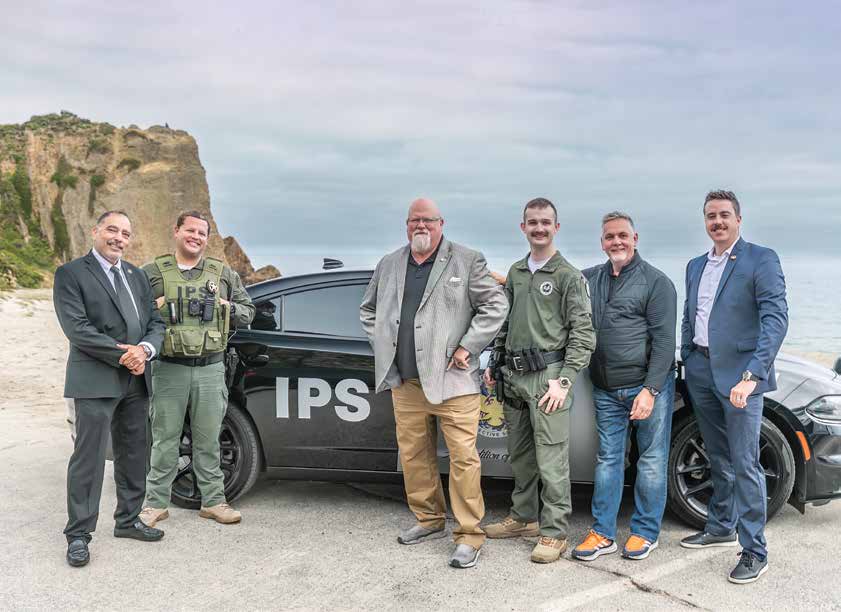 In our modern world, where the quest for safety and security is on everyone's radar, a beacon shines brightly from the city of Calabasas: the International Protective Service (IPS). The vision of Aaron Jones, IPS was founded in 2006 with a mission to safeguard not just the glitterati but ordinary citizens too. Now recognized as a national pioneer in security and investigative services, IPS expanded its operations to Malibu in 2018. Advancing to the present day, IPS's coverage spans from Hollywood to Ventura County,
solidifying its reputation as the epitome of security services.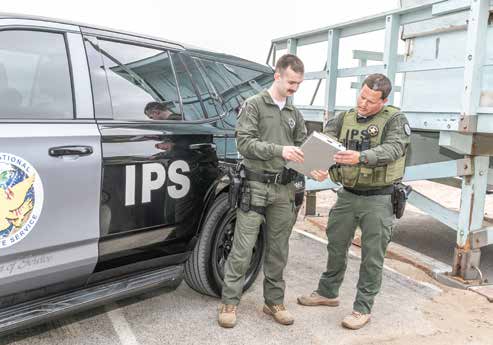 At IPS, the focus is on rigorous training and selective recruitment. Jones explains, "Our six-part hiring process filters out unsuitable candidates right from the start." In addition to a meticulous background check conducted in-house, candidates are subjected to a government-grade investigation, providing an extra layer of scrutiny. For this prestigious outfit, hiring only law enforcement, from military communities, or seasoned security professionals is not just a choice but a mandate.
Potential IPS guards, regardless of their previous professional experience, are required to hold a valid firearms permit. They must also undergo rigorous training and pass a psychological evaluation, ensuring they are mentally prepared to handle a fi rearm responsibly.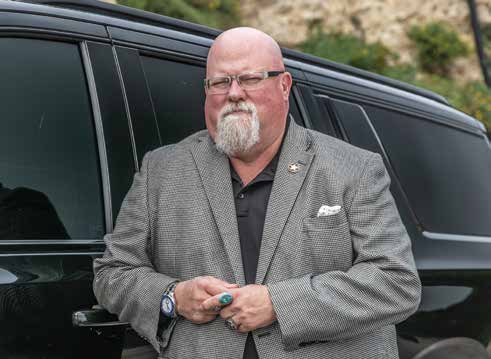 The portfolio of services offered by IPS is comprehensive, including home protection, patrol operations, event security, armed transportation, and private investigation. Jones proudly shares, "We offer the full spectrum of law enforcement services but at a concierge level." IPS maintains a 24/7 dispatch center, ready to respond to any alarm, conduct vacation checks, or deploy guards at short notice. Moreover, IPS boasts a K-9 division, an aviation division, and an investigative division, cementing its position as a comprehensive security service provider.
Given the escalating issue of mass shootings, IPS has proactively partnered with retail chains, movie theaters, and schools to provide added security. "It is our humble contribution towards ensuring people can go about their lives without constant fear," Jones states.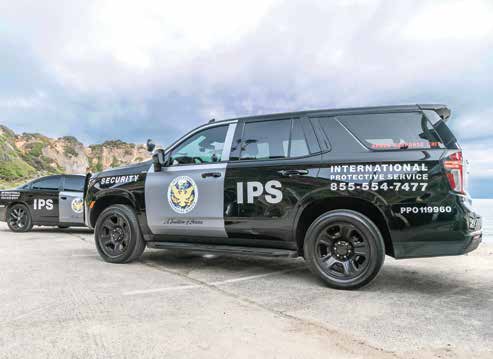 IPS's profound impact on the community is undeniable. Initially perceived as a foreign entity, IPS's unwavering dedication during the Woolsey Fire disaster, wherein it donated services worth hundreds of thousands of dollars, changed perceptions. Jones shares, "It was then that people realized our primary goal is to help and protect. Since then, we've been wholeheartedly embraced by the community."
IPS's services are accessible to everyone, regardless of financial standing. With plans starting as low as $3 to $10 a day, IPS makes it affordable for everyone to have peace of mind. Jones explains, "Whether you're a high-profile CEO or an ordinary citizen, we believe everyone deserves the best level of protection."
In a world that is fraught with uncertainty, IPS is there to make sure everyone can sleep a little easier. You can reach out to International Protective Service by phone or visit their website for more information.