Inspiring Teen's Charity
May 25, 2021
Shoes for Souls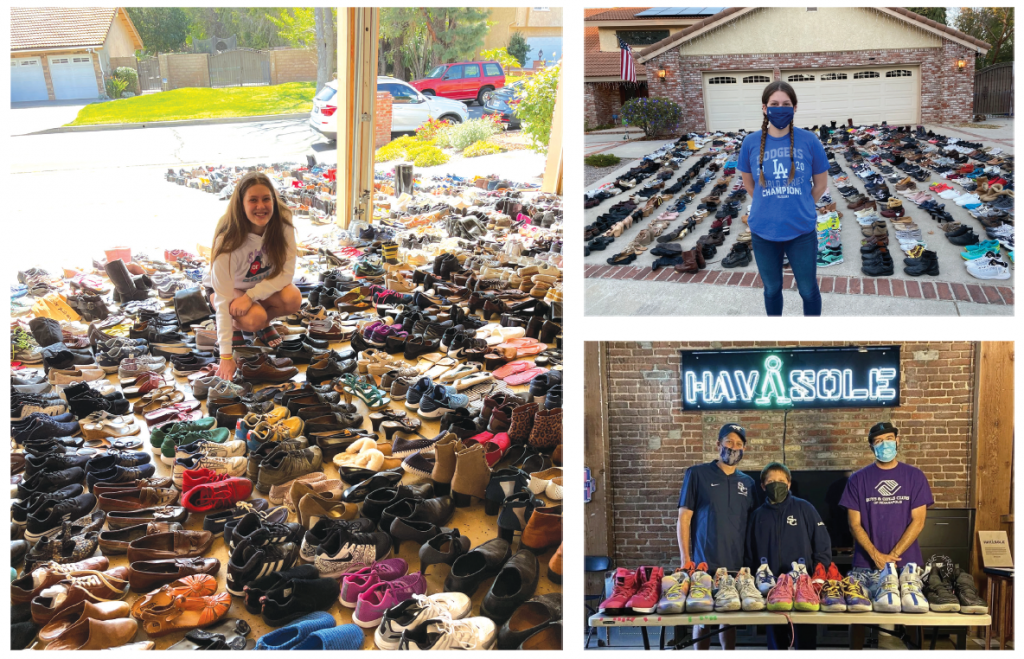 Struck by the homeless living conditions she noticed around L.A.'s Staples Center at only 12 years old, Lindsay Sobel was inspired to make a difference. Now a junior at Sierra Canyon School, Lindsey started her charity, Shoes for Souls, in 2016 as a Mitzvah project. The charity provides new or gently worn shoes, donated by the community, to those experiencing homelessness.

When the pandemic hit last year, two Los Angeles city council members sought her help to collect as many shoes as possible. She and Souls for Shoes gladly stepped up to assist, collecting over 4,000 pairs of shoes. Her charity has now donated over 38,000 pairs of new and gently worn shoes to homeless shelters across Southern California. "It makes me full of joy that I'm able to help people out," says Lindsay.

Lindsay sorts the shoes in her home garage with the help of family, friends, peers, and community volunteers coordinated through the Nextdoor app. With only a short time left in high school, Lindsay plans to continue running the charity if she stays local or she'll pass it down to her younger brother and sister if she moves away for college.

While Lindsay's goal is to get shoes on as many feet as possible, she is still careful to make sure they are in good condition. "My motto is: If you would wear it, I'll accept it," she notes. For more information or to donate shoes through a contactless pick-up appointment, visit shoesforsouls.com.