Changing Your View: Caring Calabasas Seniors
October 5, 2021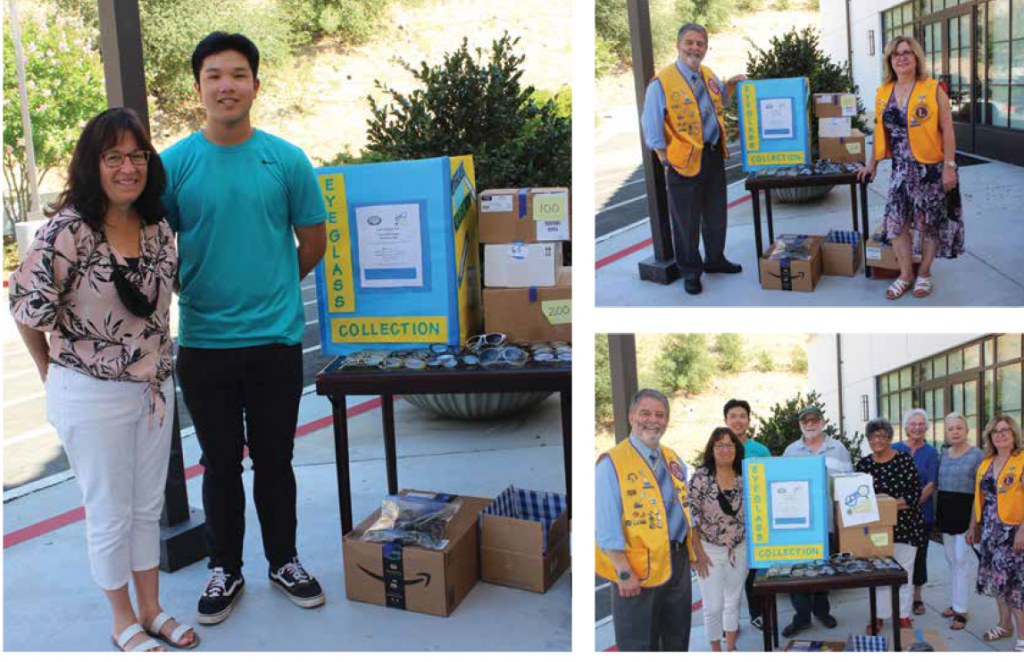 The Caring Calabasas Club (CCC) is known for doing myriad acts of kindness for their community. Recently, the club organized a month-long event via the Malibu Lions Club to collect and donate eyeglasses for those who are visually impaired and financially unable to purchase eyeglasses. The final donation count was 1,086 pairs of eyeglasses.
According to Karen Nebel, the project point person, "It truly took a village to hold such a successful event." Carol Davis, leader of the CCC, provided guidance and support for the collection project, collaborating with many members, friends, and family members affiliated with the Calabasas Senior Center. Ryan Tse, a senior at Calabasas High School, volunteered his time to count the glasses, finding the majority in good condition.
The Malibu Lions Club was overwhelmed with the gratitude by the generous donations. President Randa Ballout and Treasurer and Director of Special Projects Amin Ballout happily drove to Calabasas to gather the donations and begin the process of getting them to those in need. 

The Caring Calabasas Club is a service club at the Calabasas Senior Center that engages seniors in providing charitable contributions in the form of collecting goods, crafting needed items, and doing other charitable work. It provides a vehicle of social interaction on a meaningful level. Club members choose worthy, established charities with which to network, creating potential for a multigenerational, kinder, cooperative community. The club is open to like-minded individuals; no special skill is required—only a desire to contribute time and talent while having fun.