Casa Pacifica
November 12, 2019
Fostering a Sense of Community for Underserved Youth and Families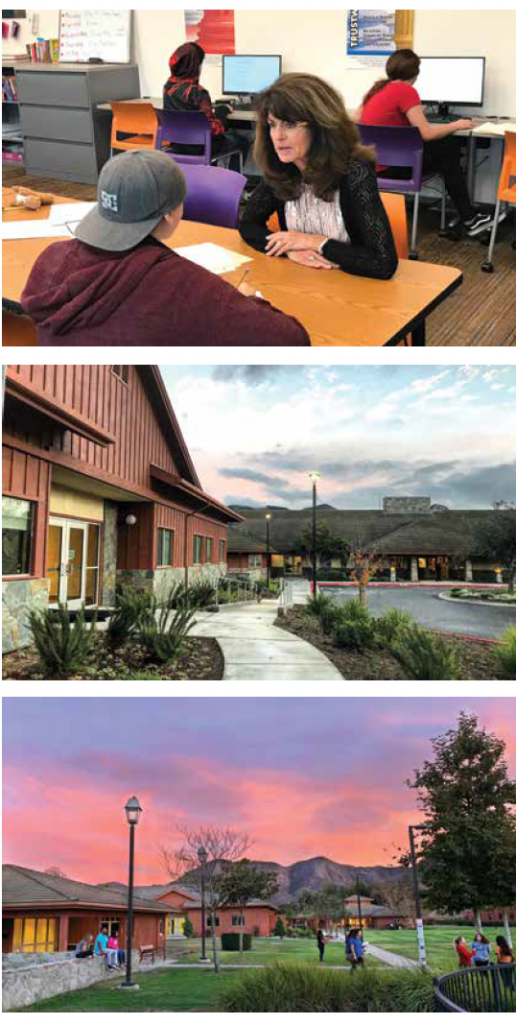 Most of us were fortunately raised within families that helped build our self-esteem. Many of our at-risk youth—who suffer from abuse and neglect, substance abuse, homelessness, and other behavioral and mental health issues—still need a place to call home. Casa Pacifica first opened its doors in 1994 to provide cutting-edge, evidence-based services to these underserved youth. They've since helped more than 40,000 of the region's most vulnerable children within their 15 campus-and-community-based programs in Ventura, Los Angeles, San Diego, Santa Barbara, Kern, and San Luis Obispo counties.

By collaborating with county agencies and other community- based organizations, Casa Pacifica continues to help. They remain the only organization in our area to provide on-campus services and residential programs for 6-to-21-year-old at-risk youth. Services include a vital health clinic open 24/7, a recreational therapy program, and the only nonpublic special education school in Ventura County designed to teach children and youth with severe emotional and behavioral disorders and/or mental illness.

Casa Pacifica has grown from its main 25-acre campus and headquarters in Camarillo to include community-based offices in Camarillo, Santa Barbara, and Santa Maria; transitional housing units in Ventura County; plus Stepping Stones transitional housing adjacent to its main campus. They've also recently added much-needed residential cottages and the Training Institute and Vocational Education Center.

CEO Steven Elson, Ph.D., and COO Vicki Murphy have worked with the organization for more than two decades. They continue to foster a nurturing atmosphere where their dedicated, compassionate staff can best serve their youth and families.

"Witnessing the impact Casa Pacifica has made has been a true highlight of my career," notes Elson. "I am proud to have helped shepherd Casa Pacifica into a premiere service and training organization recognized for innovation and excellence throughout the state and nation. It has been a real joy being part of the journey of so many outstanding staff and emerging leaders in our field who have gained significant knowledge and experience working at Casa Pacifica."

Casa Pacifica continues to create tomorrow's leaders. Their fundraising efforts, which began before they even opened, remain top-notch. Their initial event, The Angels Ball, led to the Angels Wine, Food & Brew Festival in 1994. A few years later, Casa Pacifica added their Spotlight on Style Fashion Show, which enables individuals at various income levels to support their organization.

The community continues to help raise funds for Casa Pacifica's crucial programs and services. Some key milestones include: launching the original campus programs with its emergency shelter, residential treatment, special education school and primary care facility; adding in-home behavioral services throughout Ventura County; expanding into Santa Barbara County beginning in 2003; and launching Transitional Age Youth (TAY) in 2011 on an adjacent property to help older teens who have aged out of the foster care system access educational opportunities, employment, housing options, and healthcare while strengthening their personal and community relationships.

Since 2016, they also began accepting private insurance/ private pay for families whose children experience significant emotional challenges resulting in psychiatric hospitalization or potential hospitalization. They also launched a "Building New Foundations of Hope" capital campaign to grow their services in schools, homes, and within the community, including a mobile crisis response program for youth in Santa Barbara County.

While fundraising remains vital to Casa Pacifica's ongoing success, nothing is more valuable than the dedication of staff and volunteers who work tirelessly each day in support of the company's mission. They valiantly "strive to restore hope and resilience and strengthen community connections for children, young adults, and families at the most challenging times of their lives." Those wishing to lend a hand to this remarkable organization can visit their website at casapacifica.org or contact Morgan Piehn, Casa Pacifica Community Engagement Coordinator, at mpiehn@casapacifica.org.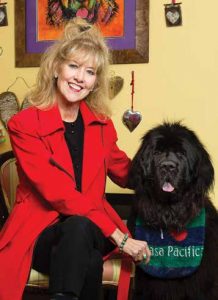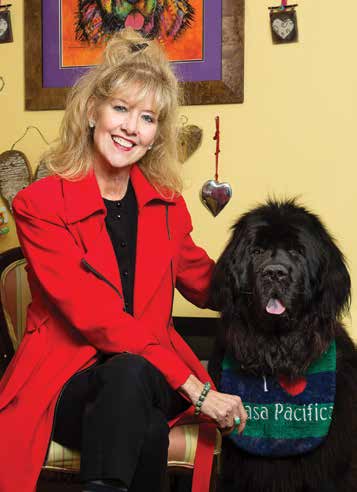 Casa Pacifica
805.366.4040
casapacifica.org

Vicki Murphy
Chief Operating Officer
805.366.4010
vmurphy@casapacifica.org