Calabasas Cheerleaders
March 10, 2021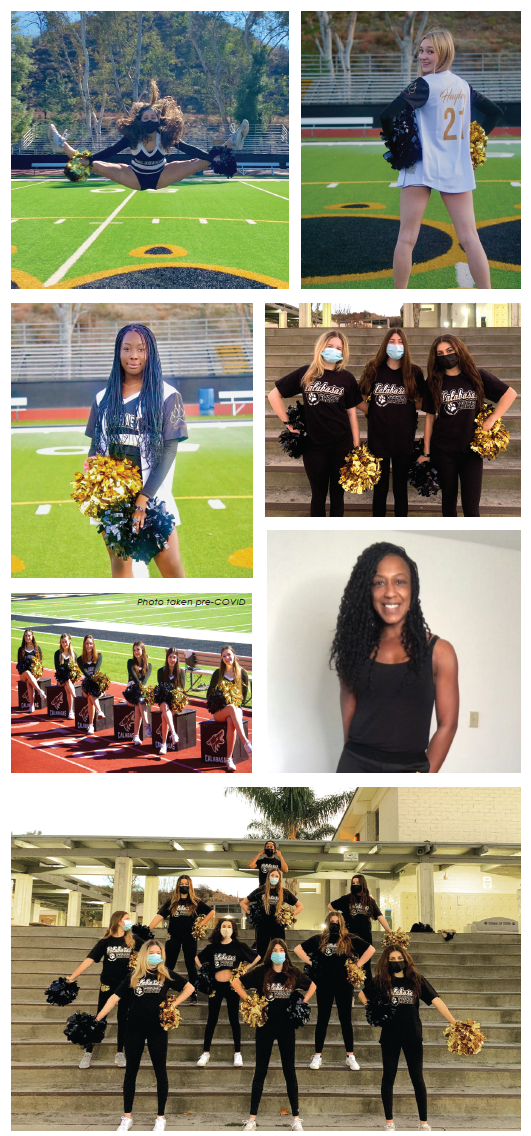 "Winners never quit and quitters never win."
– Vince Lombardi

Cheerleading is finally being recognized as an official sport. For the first time ever, Calabasas High created its own STUNT (cheer as sport) team, incorporating competitive tumbling, stunting, and jumping. Calabasas
Cheer and Stunt continues to explore additional opportunities to bring technique, dance, yoga, CHEERFIT, and other workout brands to its student athletes.

Like true winners, Calabasas High School met the challenges of cheerleading head on during the pandemic. To keep everyone safe, they switched to virtual tryouts, posting audition videos containing cheer and dance combos online. They proceeded to form socially distanced squads, which recently evolved into rehearsing in pods.

CHS welcomed Coach Kristy King a year ago as the exceptional head coach for the Cheerleading and STUNT team. More recently, Coach Allan Carter began leading the CHS Cheer program, which benefits greatly from his extensive technique, care, and compassion. Learn more about CHS cheering, STUNT team, and fundraising efforts at calabasascheerandstunt.org, a website designed by CHS student Jada Nsele. Go, Coyotes!