Saltwater Luxe at M.Fredric
March 6, 2020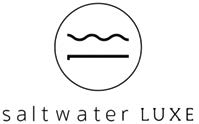 at

Inspired by a West Coast lifestyle, Saltwater Luxe brings versatile "beach chic" and luxurious comfort to the everyday. Crafted in the heart of L.A., this fabulous lifestyle brand represents a unique way of thinking, with feminine styling created for confident females.

From brunch to beach to nights out, Saltwater Luxe carries you from one sun-kissed adventure to the next. Feminine prints, one-of-a-kind textures, and limited-edition fabrics are the signatures that bring individual character to every piece.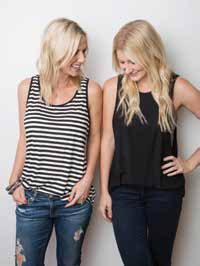 Saltwater Luxe designers Christa and Kristy launched their ready-to-wear clothing line in October 2015, starting with an online store. Their custom, one-of-a-kind textures and feminine floral prints caught on quickly. Today, Saltwater Luxe is proud to offer its feel-good pieces to women everywhere.

Both designers get inspiration researching trends and watching what's hot on the runways, and both have stayed true to who they are. They love to shop through local vintage stores and the fabric district in L.A. When they find a print they both love, they tend to build a whole collection around it.

The Saltwater Luxe Spring 2020 collection has arrived at M.Fredric's eight Southern California stores. The new collection embraces fabrics and prints that take you back to nature with an emphasis on feminine floral designs with a soft vintage look that defines the brand. Importantly, the Saltwater Luxe styles are designed to fit and flatter women of every shape and size.