Look like a Celebrity and Feel like Family at Juan Juan Salon
April 17, 2017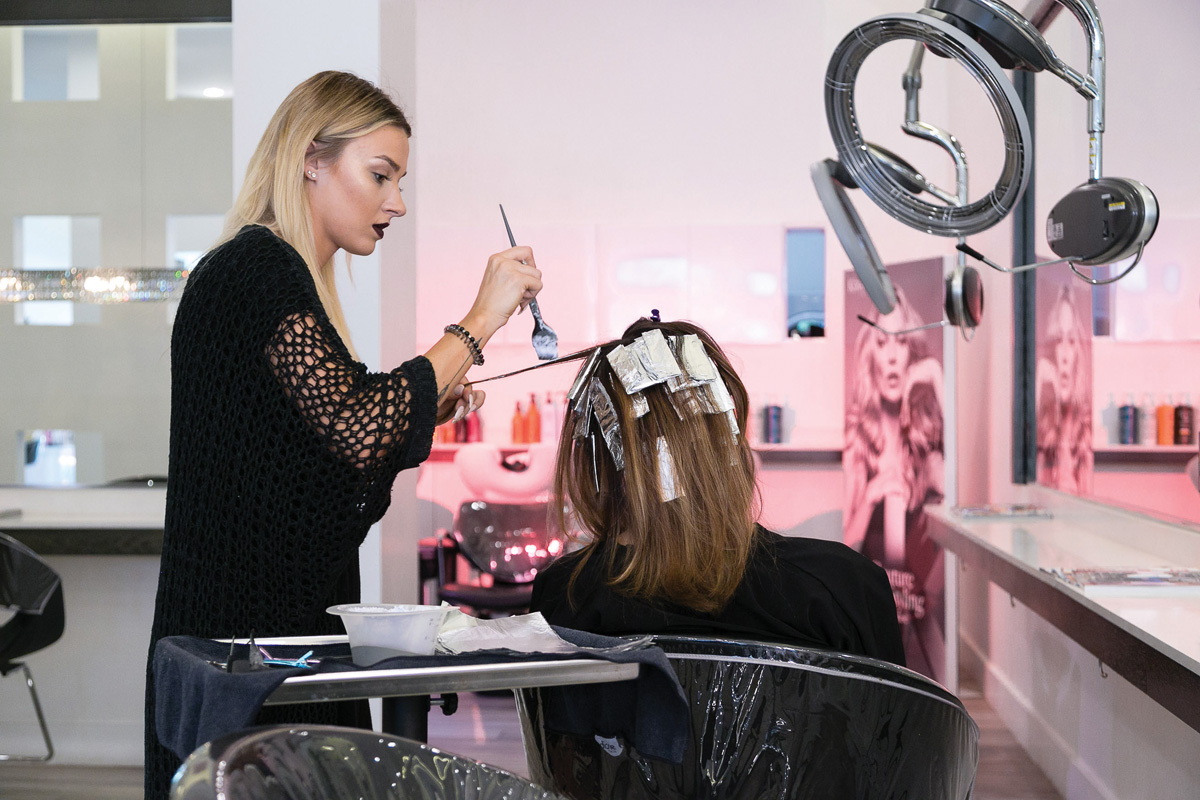 The Village at Topgana's newest outdoor shopping and entertainment center was thrilled to welcome Juan Juan Salon this past year. This latest addition to the Juan Juan Salon brand continues to create an environment where clients feel beautiful and confident.
We are all vulnerable in the hands of a new stylist. Perhaps that is why we chat so much. We hope they will match our inner personality to our outward look. We trust them to showcase our best qualities, hide perceived flaws, and let our inner beauty shine.
For more than 30 years, the stylists at Juan Juan continue to employ the latest techniques and a personal touch to exceed these expectations. Some of the finest hairstylists have walked through their doors since 1984, when Juan opened his first salon in Beverly Hills. He strived to create a top-of-the-line experience for all until he formulated hair products at his own plant using natural, botanically infused, vegan-friendly essential oils, free of parabens (chemical preservatives) and sulfates (potentially irritating chemicals), called J Beverly Hills.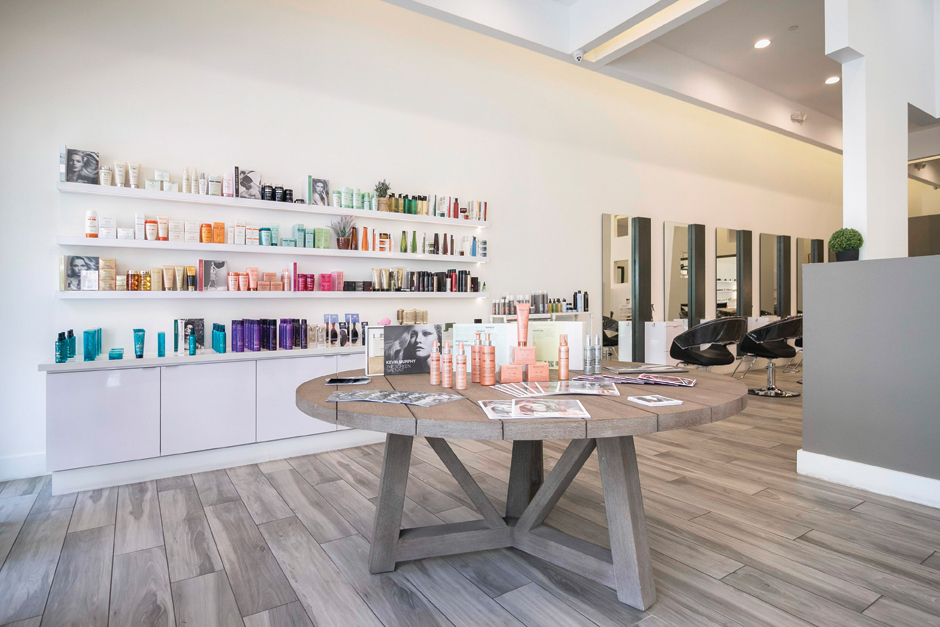 The current ownership team, Sean, Jennifer, and Elie Jahanbigloo, took over the Juan Juan Salon in 2000. Sean continued to work with celebrities such as Robert Downey Jr., Robert Pattinson, John Travolta, Uma Thurman, and Claire Daines. He expanded to two other locations, first in Brentwood and most recently in Woodland Hills. The famous and not-yet-famous all rave about the attentive staff and first-rate services.
Aside from amazing cut, color, and styling, the salon also offers hydrating Kerastase and color-enhancing Colorplex conditioning treatments. Their revolutionary new service, The Perfect Finish Keratin Smoothing Treatment, helps eliminate frizz and add shine. Sounds ideal for the hot Southern California sun that can dry the life out of your lovely locks.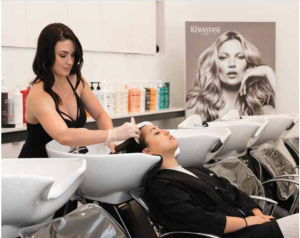 The salon also offers first-time color specials and low-cost root touchups, as well as a signature makeup, shampoo, and blow dry for impromptu meetings or special events. Cuts range from a reasonable $70 for men to $90 for women. The salon is open seven days a week.
The  team notes, "We create relationships. We foster friendships. We form lifelong bonds so that our clients simply can't resist re­ferring us to everyone they know and love." As a satisfied customer, I can certainly attest to that.
Juan Juan Salon Topanga
6250 Topanga Cyn. Blvd., #1585
Woodland Hills
818.704.5826
Juanjuansalon.com
By Lori Berezin