Hello Beautiful! 2020
September 1, 2020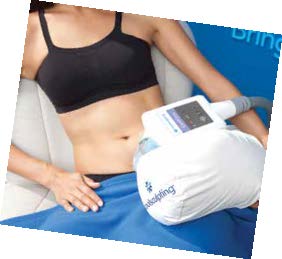 CALABASAS MED SPA | COOLSCULPTING
CoolSculpting is a natural procedure utilizing a targeted cooling
process to eliminate fat cells beneath the skin. The beauty of the
treatment is that only fat cells are frozen, while the rest of your
skin cells remain healthy. There are no lasers, no injections, and no
incisions. Your body naturally eliminates the treated fat cells, and
within a few short months, the new you can show off your great
results! CoolSculpting has no downtime, and most patients continue
to go about their day right after a treatment! Patients can easily fit
their appointments into their busy schedules. Calabasas Med Spa is
a CoolSculpting Certified Practice. 23659 Calabasas Rd., Calabasas
818.225.0122 | calabasasmedspa.com.
---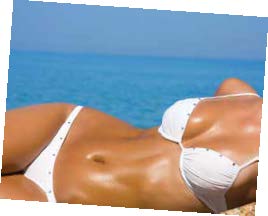 ANDREW T. COHEN, M.D., FACS | BOARD-CERTIFIED PLASTIC SURGERY
Dr. Andrew Cohen is a board-certified plastic surgeon specializing
in breast, body, and facial procedures. Dr. Cohen's success can
be attributed to his experience, enthusiasm for his work, and the
compassionate attention he gives to each individual patient. He
has the nuanced skills and expertise to minimize risk and deliver
high-quality results and is proud to be certified by the American
Society of Plastic Surgery. As you make these important decisions
about your own health and body, be sure to choose a boardcertified
plastic surgeon you can trust. 5400 Balboa Blvd., #217,
Encino | 310.659.8771 | andrewcohenmd.com.
---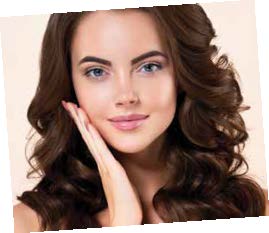 VITALITY INSTITUTE OF AGOURA | MONTHLY SAVINGS
Invest in your skin's health with Vitality's convenient monthly memberships.
Choose from their $75 per month Beauty Plan or $150 per month
Care Club. Memberships can be redeemed for a variety of services,
including facials, IPL, skincare products, or skin tightening treatments
to name just a few. Each membership offers different treatment
options, but both offer incredible savings and make it easier
than ever to maintain your youthful glow. As a bonus, Care Club
members receive 10% off injectables, The Secret RF Microneedling,
and Vanquish Body Sculpting. 30200 Agoura Rd., #110, Agoura Hills
818.208.3593 | vitalityinstituteofagoura.com.
---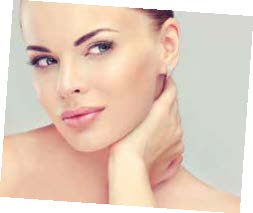 BELLA SKIN INSTITUTE | GUANCHELIFT™
Dr. Anna Guanche recently developed a novel injectable filler
technique to lift the lower face and neck. Strategically placed, offface
filler redistributes the skin of the lower face (jowls) and/or neck
upwards. The lift has no downtime, and because most of the injections
are behind the hairline, the only noticeable change to facial features
is their lift. The results are a natural-looking, lifted appearance with
no downtime. Dr. Guanche pioneered the GuancheLift™ technique
and teaches it to fellow board-certified dermatologists in scientific
sessions. She has demonstrated the procedure on Entertainment
Tonight, KTLA News, and The Doctors. 23622 Calabasas Rd., #339,
Calabasas | 818.225.0117 | bellaskininstitute.com.
---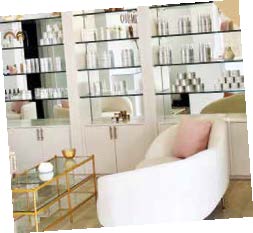 SKIN BIO | MEDICAL SPA + ONLINE STORE
Say HELLO to Skin Bio's new online store! Shop your favorite products
and services from their online store at skinbio.co/shop. Skin Bio
is currently open for all in-person services except waxing and spa
facials. To maintain your glowing skin at home, you can now shop their medical-grade skincare products which are specially curated for every skin type. We're all spending more time at home these days, so why not take your at-home skincare routine to the next
level? Products are available through their online store now and can still be purchased at their Calabasas location. 22263 Mulholland
Hwy., Calabasas | 818.222.9797 | skinbio.co/shop.
---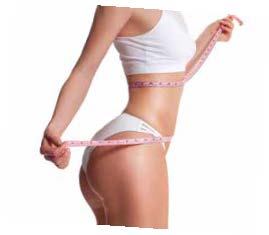 WESTLAKE BODY CONTOURING | NON-INVASIVE BODY CONTOURING
Using the power of LED Light Therapy, Contour Light is a natural
and healthy way to lose inches on the waist, hips, thighs, upper
legs, arms, and even chin. LED Light therapy is a safe and proven
technology used to target fat cells anywhere on the body where
there are excessive fat deposits. Once the treated area is exposed
to the specific LED Light wavelengths, 99% of the adipose or fat
is released from the cells and transported as free fatty acids to
the lymphatic system. You'll see measurable results in your first
treatment with no pain or downtime! 30423 Canwood St., #205
Agoura Hills | 818.852.7352 | westlakebodycontouring.com.
---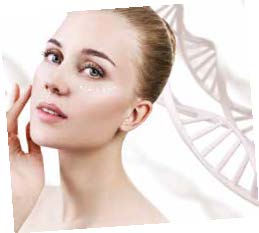 ELLEVE MED SPA | PDO THREADS SKIN LIFT
The PDO Threads Skin Lift, a nonsurgical solution to subtly lift facial
features, is designed to gently lift and tighten sagging tissue by
introducing absorbable, biocompatible threads in the deeper skin
layers. With this treatment, you achieve an instant lift through a
mechanical force, new production of collagen fibers to volumize skin,
cellular renewal, and neovascularization to improve elasticity and
skin tightening caused by contraction of fatty tissue. The best part is
this minimally invasive treatment is suitable for both men and women
and highly safe with little to no risk of side effects. 20929 Ventura
Blvd., #38, Woodland Hills | 747.777.5007 | ellevemedspa.com.
---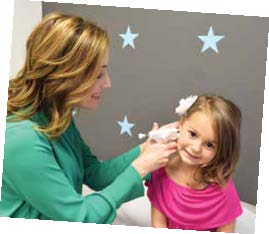 CALABASAS PEDIATRIC WELLNESS |CENTER EAR PIERCING
Interested in getting your baby or child's ears pierced? Does your teen
want a second hole? Calabasas Pediatric Wellness Center offers sterile,
medical ear piercing with nickel-free titanium or medical-grade plastic
piercing studs designed to decrease the risk of irritation, infection, and
jewelry allergy later in life. Dr. Tanya Altmann carefully measures where
on the lobe to pierce each ear to ensure beautiful visual symmetry.
She also provides specific medical aftercare instructions as well as
guidance on future ear jewelry so each patient enjoys the beauty of
ear piercing for years to come. 23586 Calabasas Rd., #107, Calabasas
818.914.4429 | calabasaspedswellness.com.
---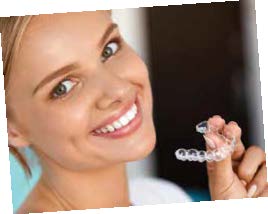 PAIR ORTHODONTICS | TEEN INVISALIGN
Being a teen has many challenges, but getting the smile you love doesn't
have to be one of them. Pair Orthodontics is the Invisalign Premier Provider
in our area, offering teens a clear choice instead of awkward metal braces.
Invisalign teen treatments utilize the most advanced clear aligner system in
the world. Only Invisalign clear aligners are made from SmartTrack® material
so they are more comfortable and easier to put on and take off while
allowing teens to floss, brush, and eat without the restrictions of braces or
wires. Most people won't even recognize that teens are correcting their
smile and straightening their teeth. 23622 Calabasas Rd., # 101, Calabasas
818.222.4543 | pairorthodontics.com.
---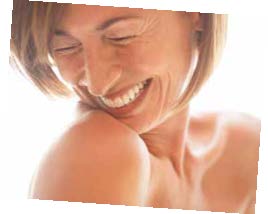 AESTHETIC SMILE DESIGNS | BIOREJUVENATION DENTISTRY
Enhancing Beauty While Restoring Function. Do you wake up in the
morning with moderate to severe migraine headaches? Do you
clench or grind your teeth during the day or night? Do you feel
tension around your neck, shoulders, and face? At Aesthetic
Smile Designs, they use a functional dentistry approach which
focuses on the chewing system as a whole, not just in segments.
Part of this approach uses a unique restorative technique called
Biorejuvenation Dentistry, which incorporates both beauty and
functional long-term practices in order to give you a stable, natural,
and pain-free smile. It's literally life changing! 23622 Calabasas Rd., 119, Calabasas | 818.341.1345 | powerofthesmile.com.
---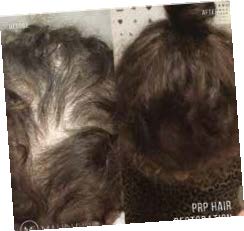 MALIBU CANYON MED SPA | PRP HAIR RESTORATION
Hair restoration with PRP (platelet rich plasma) is a nonsurgical, medical
procedure used for the treatment of thinning hair and hair loss. This
minimally invasive procedure harnesses the body's own amazing healing
and regenerative properties to stimulate hair follicles and improve hair growth for both men and women. The PRP procedure for hair regrowth begins with a standard blood draw from the patient's arm. The blood is put into a centrifuge to separate out the red blood cells from the plasma. The plasma, rich in growth factors, is injected into the scalp where hair loss has occurred to stimulate and promote new hair growth. 4937 Las Virgenes Rd., #104, Calabasas | 310.903.2784 | malibucanyonmedspa.com.
---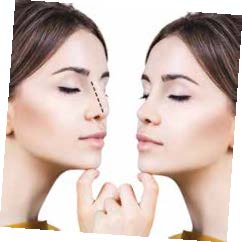 MATT HERSHCOVITCH, MD | RHINOPLASTY
The nose can truly define a person's looks. A nose that's not
proportional to your other facial features can throw your entire facial
harmony off balance. It takes a true expert in facial plastic surgery
to create breathtaking results, which is why so many patients choose
Dr. Hershcovitch for their rhinoplasty. Dr. Hershcovitch isn't just an
expert in ENT surgery—he's also an expert in facial plastic surgery.
As a double board-certified surgeon, Dr. Hershcovitch has extensive
experience with facial surgical procedures, as well as the artistry to create
natural-looking results. Your new nose will look harmonious, balanced, and
uniquely right for you. 696 Hampshire Rd., #210, Westlake Village | 7345
Medical Center Dr., #510, West Hills | 818.485.4920 | facebydrh.com.