Hello Beautiful!: 2019
June 28, 2019
CALABASAS MED SPA | SCARLET RADIO FREQUENCY MICRONEEDLING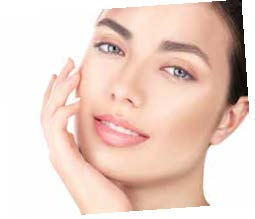 Scarlet SRF is a revolutionary non-surgical face rejuvenating treatment that addresses signs of aging safely and quickly by restoring your skin's health with Short-pulse Radio Frequency technology which uses bipolar microneedle electrodes to redensify the layers of your skin and improve your overall dermal health. The treatment effect shows immediately with little to no downtime by lifting and tightening the skin, softening fine lines, shrinking pores, and treating sun damage and scars for a healthy, youthful look. Book your consultation with the experts at Calabasas Med Spa today!

23659 Calabasas Rd., Calabasas | 818.225.0122 | calabasasmedspa.com
---
GLO DRY BAR | BLOW OUTS, COLOR, AND MORE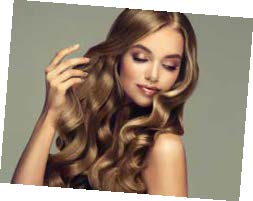 Glo Dry has a team of professionally trained stylists to help you discover your own iconic beauty. They offer a full menu of color, haircuts, special-occasion styling, and infamous blow outs to keep you looking great all summer long. Their blow-dry menu offers an extensive variety of blow-dry styles, including customized blowouts for women with hair extensions. Happy hours each week, Tuesday through Thursday, 12:00 p.m. to 3:00 p.m., with $39 blowouts and $60 color touchups. The Glo Color bar also offers the latest techniques of hair-color trends, such as Balayage/Ombré and a makeup bar to transform you for every occasion.

4774 Park Granada, #8a, Calabasas | 818.223.8302 | glo-dry.com
---
GLASER PAIN RELIEF | MICRONEEDLING WITH PRP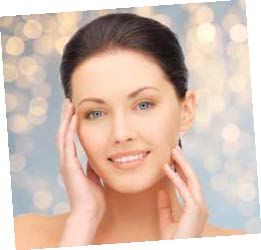 Just like Dr. Glaser can use your body's own cells to restore function and heal joints, he can do the same with a PRP facial to rejuvenate your skin and restore a more youthful appearance without any downtime. A PRP (platelet-rich plasma) facial uses your body's own natural platelets and fibrin combined with painless microneedling to stimulate collagen formation, tighten pores, and rejuvenate your skin for a younger, healthier appearance. It is less invasive than plastic surgery, takes about 20 minutes for each treatment, and offers improvements for up to 18 months.

16311 Ventura Blvd., #518, Encino | 818.501.7246 | glaserpainrelief.com
---
BELLA SKIN INSTITUTE | GLOBAL GLOW-UP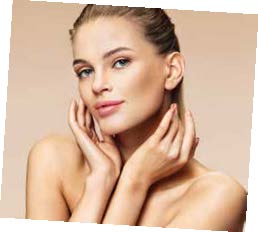 The Global Glow Up (GG) consists of five procedures from all over the world that leave you with the smoothest skin. There's low to no downtime and it's done in one day. Each procedure is amazing on its own. Synergistically, results are maximized. 1) Jessner's peel: Germany; 2) Microneedling: U.S.; 3) Smear: France, Asia; 4) Bella Microgold: our very own Calabasas, at Bella Skin Institute; and 5) GG finishing mask: soothing, hydrating, seals in active ingredients. Pores look smaller, fine lines ameliorated, skin dewy and hydrated, and pigmentation decreased. Results last up to six months! WARNING: Addictive. Beware if you love perfect skin!

23622 Calabasas Rd., #339, Calabasas | 818.225.0117 | bellaskininstitute.com
---
AMAZING LASH STUDIO| LASHES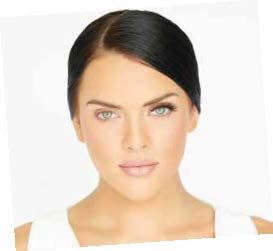 Are you ready for longer, fuller eyelashes without the hassle of mascara or store-bought strip lashes? Enhance your natural beauty with eyelash
extensions from Amazing Lash Studio. Eyelash extensions offer you a natural-looking lash line that is longer, fuller, and darker than your lashes could ever be. You and your lash stylist consult on your desired lash style, length, and volume, and while you relax in your private lash room, your lash stylist takes care of the rest, creating your perfect look. Their affordable maintenance program makes your monthly upkeep a breeze, and you'll enjoy special members-only offers and discounts on products and services, along with the utmost care from your favorite lash stylist.

21785 Ventura Blvd., Woodland Hills | 818.650.2444 | amazinglashstudio.com
---
WESTLAKE BODY CONTOURING | NON-INVASIVE BODY CONTOURING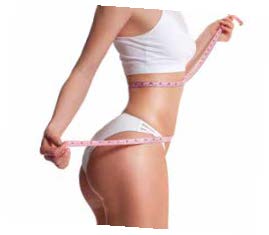 Using the power of LED Light Therapy, Contour Light is a natural and healthy way to lose inches on the waist, hips, thighs, upper legs, arms, and even chin. LED Light therapy is a safe and proven technology used to target fat cells anywhere on the body where there are excessive fat deposits. Once the treated area is exposed to the specific LED Light wavelengths, 99% of the adipose or fat is released from the cells and transported as free fatty acids to the lymphatic system. You'll see measurable results in your first treatment with no pain or downtime!
30423 Canwood St., #205, Agoura Hills | 818.852.7352 | westlakebodycontouring.com
---
BUNGALOW 21 | SALON + SPA | CAFE + MERCANTILE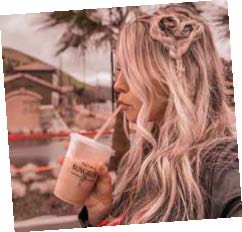 Along with a delicious café, fabulous shop, and relaxing back patio, Bungalow 21 houses an impressive list of highly experienced service providers in the beauty and wellness industry, offering a variety of services for men and women. Located in the new Las Virgenes Village Center with great parking and a serene setting just west of the 101 freeway in picturesque Calabasas, the Bungalow 21 team offers services such as hair cuts, color, blow outs, extensions, facials, skin care, lash lifts, massage therapy, waxing, spray tanning, make up, and much more!

5777 Las Virgenes Rd., #B., Calabasas | 818.963.8602 | bungalow21.com | IG: @bungalow_21
---
NEW YOU BODYWORKS | CRYOSKIN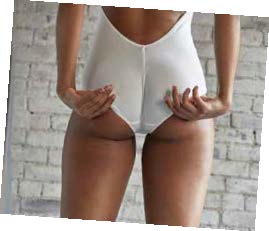 Join the slimming and toning revolution with the latest in advanced technology from Paris! The #1 non-invasive slimming and toning sessions apply a massage-like technique to eliminate unwanted fat and cellulite while visibly improving the quality of your skin. Cryoskin is clinically proven to reduce visible fat by 44%. On average, individuals lose 1.85 inches around the tummy. Results are generally visible from the first session. With Cryoskin you will look great, build confidence, and let go of insecurities. Come in to try the massage that will change your life! Now in Calabasas.

23586 Calabasas Rd., #206 | Calabasas (Inside Healing Hands Rehab) | 818.253.9142 | newyoubodyworks.com
---
CLASS + CANNO | CBD BEAUTY & WELLNESS PRODUCTS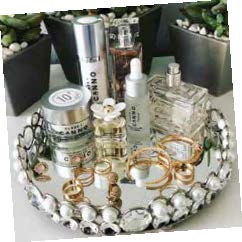 Class + Canno was founded on the principle of manufacturing the most effective, all-natural, vegan-based wellness products possible. A product development team of beauty experts, agriculturists, chemists, and Nano technologists engineered a line of creams, oils, and topical skin applications featuring a superior, more body absorbent formulation using only 100% pure CBD oil from leading, certified laboratories. Minerals like white tourmaline are sourced from China because they are the least abrasive. Plants like lavender come from the highest altitudes in France for their sweeter scent, and they use the purest form of Vitamin C from the Kakadu Plum Tree plant grown in Australia.

Learn more at classandcanno.com
---
REMEDY SKIN + BODY | ULTHERAPY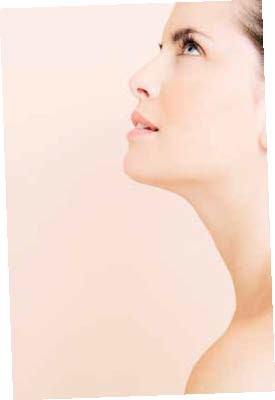 Have you heard Christie Brinkley talking about her favorite new procedure? Ultherapy is a revolutionary way to lift, tone, and strengthen your skin on the brow, face, and neck from the inside out. FDA-cleared Ultherapy uses ultrasound to see below the skin surface, targeting the deep foundational layers of tissue. The result? Skin that is strengthened and lifted with no downtime. The majority of patients respond very well to just one treatment! Remedy Skin + Body is the only certified "Ultra Provider" of Ultherapy between Santa Barbara and Santa Monica. Call today to schedule your complimentary consultation.

22263 Mulholland Hwy., Calabasas | 818.222.9797 | remedyskinandbody.com
---
THE CHAIR | AVEDA SALON AND SPA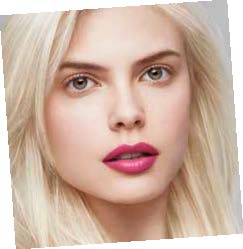 The Chair is the only complete Aveda Salon-Spa in the area, offering guests a full Aveda experience of hair, facials, and waxing treatments. The Chair's stylists and colorists exclusively use organic, cruelty-free Aveda products derived from natural, pure flower and plant ingredients that will restore hair health and shine. The Spa menu includes a complete assortment of facials and Hydrafacials that deliver immediate results without the use of harsh chemicals or lasers. All services at The Chair include a free 5-minute destressing massage. The Chair is also an Aveda store and carries all lines of Aveda products, all in one location!

26527 Agoura Rd., #112, Calabasas | 818.679.5477 | thechairsalonandspa.com
---
MATT HERSHCOVITCH, MD | RHINOPLASTY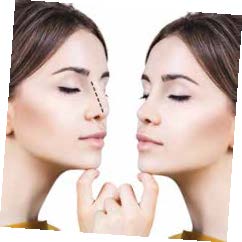 The nose can truly define a person's looks. A nose that's not proportional to your other facial features can throw your entire facial harmony off balance. It takes a true expert in facial plastic surgery to create breathtaking results, which is why so many patients choose Dr. Hershcovitch for their rhinoplasty. Dr. Hershcovitch isn't just an expert in ENT surgery—he's also an expert in facial plastic surgery. As a double board-certified surgeon, Dr. Hershcovitch has extensive experience with facial surgical procedures, as well as the artistry to create natural-looking results. Your new nose will look harmonious, balanced, and uniquely right for you.

696 Hampshire Rd., #210, Westlake Village | 7345 Medical Center Dr., #510, West Hills | 818.485.4920 | facebydrh.com
---
EPITOME MED SPA | COOLSCULPTING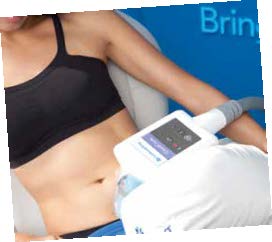 Are pockets of fat that refuse to go away bugging you? CoolSculpting is the non-surgical alternative to liposuction that literally freezes away body fat. Epitome offers this safe and effective technology that is completely noninvasive with no downtime or recovery period. You can relax for about an hour while the CoolSculpting device is placed over a problem area including the abdominal, love handles, thighs, or the upper neck to eliminate double chins. Then wait to see the results as your body gradually eliminates fat cells over a period of weeks. Receive a complimentary skin tightening procedure ($500 value) with your CoolSculpting treatment!

22150 Ventura Blvd., #200, Woodland Hills | 818.963.8683 | epitomemedspa.com
---
REGENCY SALON STUDIOS | HAIR SPECIALISTS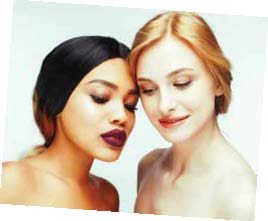 Beauty Studio Calabasas specializes in ethnic hair services and styling, silk presses, extensions, makeup, and more using quality products like Design Essentials to customize and rejuvenate any hair type. Erika is experienced with every hair type and pleases every client she treats. Studio #29| 404.980.6324 | IG: @beautystudiocalabasas

If you're looking for a color expert, look no further than Hair by Kristie Nicole. With over 20 years of experience, Kristie specializes in everything from balayage blonde or deep reds to sunkissed caramel while maintaining the integrity of your hair with Goldwell products – plus extensions and more! 23361 Mulholland Dr., Calabasas | Studio #28 | 818.425.9595
---
BEVERLY HILLS BEAUTY | LIP-ENHANCING INJECTIONS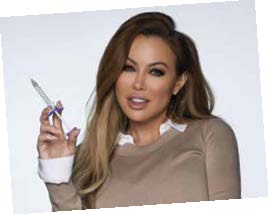 Pouty lips are the biggest trend this summer, and nobody knows sexy lips better than RealSelf "Most Loved Injector" Tiffany, a certified aesthetic nurse specialist. She's known for injecting everyone from celebrities and influencers to hot soccer moms for the past 10 years, and now brings her expertise to the Conejo Valley. With the relaunch of her new, even-more-glam, private, and by-appointment only location, you won't want to miss an opportunity for a glam sesh with Yelp's #1-rated lip enhancer from Beverly Hills. Check the reviews online for yourself!

28047 Dorothy Dr., #305, Agoura Hills | 310.367.3024 | IG: @beautybytiffanyrn | beautybytiffanyrn.com
---
CALABASAS DENTAL SPA | INVISALIGN TEETH STRAIGTENING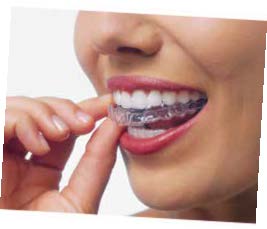 Take the first step toward the smile you've always wanted. Calabasas Dental Spa specializes in Invisalign aligners, the clear alternative to metal braces for adults who want to improve their smile. Invisalign clear aligners are removable and virtually invisible so you can keep living your life and caring for your teeth throughout treatment the same way you always have. Invisalign offers the world's most-advanced clear-aligner system, backed by two decades of innovation. Call Calabasas Dental Spa to reserve your appointment or visit calabasasdentalspa.com.

4937 Las Virgenes Rd., #203, Calabasas | 818.880.5520 | calabasasdentalspa.com
---
MALIBU CANYON MED SPA | PRP TREATMENT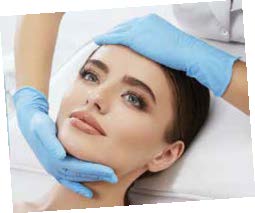 The future of aesthetic science is here and available at Malibu Canyon Medical Spa. Forget those overly invasive, chemically-based aesthetic procedures of the past and experience the incredible transformational power of PRP. Platelet Rich Plasma (PRP) uses the body's own cells to stimulate the rejuvenation process and is effective particularly on crepy skin under the eyes (fine wrinkles) that is difficult to treat by conventional aesthetic therapy. It is also effective for treating other types of wrinkles, acne scars, saggy skin, and signs of aging on the neck. PRP is also an incredibly effective hair-loss treatment.
4937 Las Virgenes Rd., #104, Calabasas | 310.903.2784 | malibucanyonmedspa.com
---
CRYSTAL VISIONS SPIRITUAL CENTER | RADIANT SPIRITUAL BEAUTY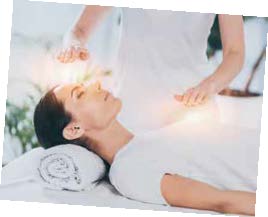 Beauty emanates from the inside out. With the help of Calabasas's #1 psychic, you are sure to find the healing you need and get in touch with your beauty within. As a psychic reader and spiritual and intuitive counselor, Crystal provides services like chakra balancing, reiki healing, and spiritual cleansing to help align your energy and give you peace of mind. Call Crystal Visions Center to schedule your treatment and shop their carefully curated collection of healing sprays, candles, and more – all designed with your inner beauty and wellbeing in mind.

22231 Mulholland Hwy., #209, Calabasas | 818.836.1865 | calabasaspsychic.com
---
THE LA GLOW | 24K GOLD FACIAL MASSAGE THERAPY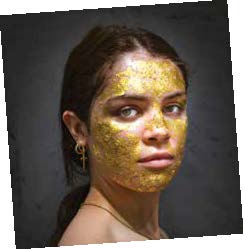 The LA Glow, an upscale facial studio located in Woodland Hills, takes a holistic skincare approach through luxury facials. Want dewy, youthful skin that glows? Treat yourself to a client-favorite: the luxurious 24K Gold Facial. By fusing the latest technology with the ancient healing qualities of gold, this natural treatment firms, lifts, and refreshes your skin. Rich in minerals, it detoxifies while leaving skin moisturized and hydrated. Cleopatra used gold as part of her beauty routine to maximize skin glow. You too can indulge in a luxurious 24K gold aromatherapy facial with an Australian placenta hydrojelly mask and an invigorating massage you will love.

6316 N. Topanga Canyon Blvd., #2140, Studio 306, Woodland Hills | 818.270.5642 | thelaglow.com
---
COMPLEXIONS CALABASAS | CACI SYNERGY FACIAL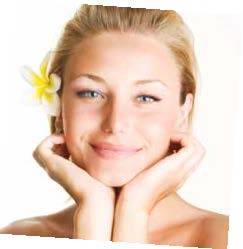 Want instant facelift results without actually having surgery? Banish wrinkles instantly and with little to no recovery time necessary with the newest "nonsurgical facelift." The full procedure is completely noninvasive, and there is no redness or swelling after the treatment. This particular CACI facial introduces the new S.P.E.D.™ technology (simultaneous photo electrical delivery), which tones the skin and stimulates tissue regeneration as well as skin rejuvenation. This technique repairs skin collagen and gives you longer-lasting skin results which you can see instantly.
23564 Calabasas Rd., #104, Calabasas | 818.854.5684 | complexionscalabasas.com
---
IMPLANTS 4 LIFE | DENTAL IMPLANT TREATMENTS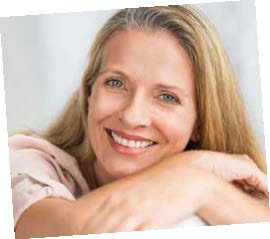 It has never been easier or more affordable to restore your beautiful smile. If you require full mouth implants to replace lost teeth, Implants 4 Life dental implants are a more cost-effective solution as they require fewer implants in the jaw when compared to more traditional methods. The Implants 4 Life dental procedure will save you time and money! Rather than using an implant for every missing tooth, you only need four implants on the top and four on the bottom as the main anchors. The implants are placed on the same day as extraction – to give you the smile and confidence you desire.

818.802.3411 | getimplants4life.com | 3 locations: Calabasas, Sherman Oaks, and Santa Clarita
---
BRAZILIAN BEAUTY BAR | LYMPHATIC DRAINAGE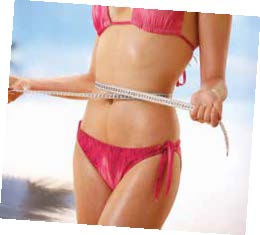 Manual lymphatic drainage is the best-kept secret of the stars. Using the latest methods from Brazil, Tatiana offers a non-invasive, holistic approach to a full-body detox. Lymphatic drainage has a variety of health and beauty benefits, including ridding the body of toxins and eliminating water retention which results in a slimmer look and an increase in energy. Each treatment is carefully designed for your individual body and feels like a relaxing massage. Give your body the natural cleanse it's been craving today!

6316 Topanga Cyn Blvd., Ste. 2140, Studio 509, Woodland Hills | 818.517.8954 | brazilianbeautybar.com
---
MY SALON BAE | FULL-SERVICE SALON STUDIOS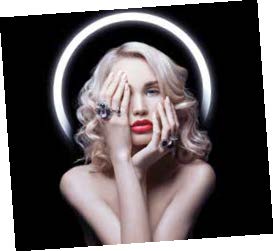 My Salon Bae is the newest hybrid salon/studio concept to come to Calabasas–a one-stop shop salon and spa for all things beauty. With a team of seasoned beauty professionals all working together in a luxurious communal space and creating together, while still owning their independent business, women and men alike are guaranteed to be in the best of hands. All hair services are currently offered, including haircuts, color, extensions, and smoothing services, with many more services to come. Space is still available for beauty professionals looking to elevate their client experience.

26560 Agoura Rd., #108, Calabasas | 818.987.3427 | salonbae.com | IG: @mysalonbae
---
CALABASAS PEDIATRIC WELLNESS CENTER | EAR PIERCING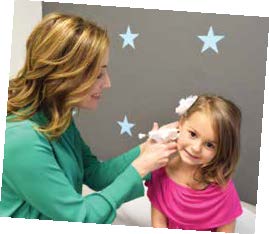 Interested in getting your baby or child's ears pierced? Does your teen want a second hole? Calabasas Pediatric Wellness Center offers sterile, medical ear piercing with nickel-free titanium or medical-grade plastic piercing studs designed to decrease the risk of irritation, infection, and jewelry allergy later in life. Dr. Tanya Altmann carefully measures where on the lobe to pierce each ear to ensure beautiful visual symmetry. She also provides specific medical aftercare instructions as well as guidance on future ear jewelry so each patient enjoys the beauty of ear piercing for years to come.
23480 Park Sorrento, #109A, Calabasas | 818.914.4429 | calabasaspeds.com
---