Get Creative With Fun Summer Makeup
August 13, 2023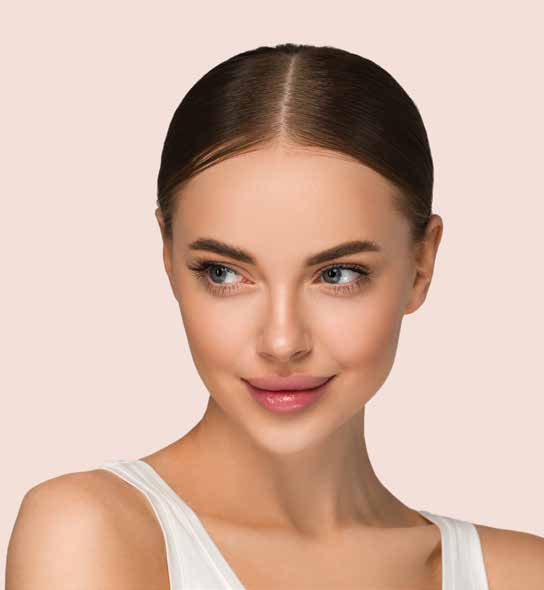 With warmer weather comes inspiration to lighten the layers—not only in your summer wardrobe. From tried-and-true classics to bold new favorites, this season's makeup trends seek to lighten your makeup coverage and your cosmetics bag. With a few tips and tricks, you can simplify your routine without compromising your flawless summer look—and still look like you spent hours in front of the mirror.

1. No-Makeup Makeup
Healthy skin is in, so nobody wants to wear a full face of makeup when it's sweltering outside. For radiant skin, ditch the full-coverage foundation. Instead, grab a tinted moisturizer. If it has SPF, that's a plus! Blend it with a beauty sponge and finish with a light cream blush for some cheeky color and barely-there complexion. 

2. Monochromatic Look
Create an effortlessly cool tonal look from your eyes down to your lips just by utilizing a single product for eyeshadow, blush, and lipstick. This foolproof trend requires choosing a color that is most flattering to you—a warm neutral, peachy pink, or bronzy brown are popular options. 
3. The Cat-Eye Resurgence
Elevate any look with a kittenish flick. Black winged eyeliner is a classic beauty trend that works for every style. Pro tip: When applying, pull the wing upward and outward to elongate the eyes. If applying your own liner is daunting, grab a liquid liner stamp to achieve the perfect swoop. 
4. Juicy Lips
Glistening lips are the perfect complement to dewy skin. This summer, choose a glassy gloss that enhances your natural lip color. Formulas with nourishing ingredients, like natural oils or peptides, are always fabulous. 

5. Vanishing Brows
Many remember the days of barely-there brows, but are you ready to go totally without? If you're not willing to commit to the boldness of bleach but still want to achieve the sophisticated runway model, no-brow look, try covering your browns in concealer to make them disappear for the day.