Dr. G's Current Beauty Picks
May 15, 2022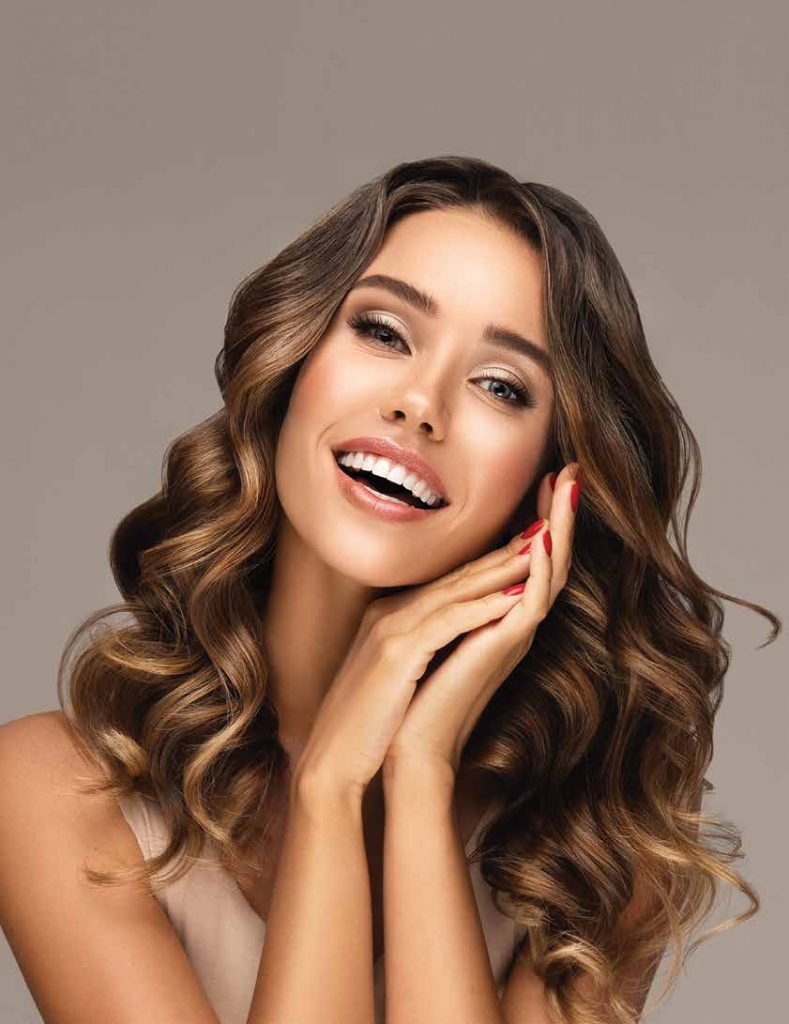 A couple of years ago, I wrote a book called Seven Days to Sexy (Amazon.com) and systematically listed all of the things one can do to look their absolute best in seven days, seven weeks, and seven months. In it are my favorite products and procedures—and attitudes—that lead you to becoming your sexiest self. Many of the recommendations in that book still stand, and there are new products that I would add to it, as the beauty and antiaging industry never sits still. In this article, I review some of my current beauty product picks, most of which I use myself!

Lash conditioners. Why are lashes so captivating? Princesses have always been depicted with beautiful, long lashes to frame their big, bright eyes. Indeed, eyelash extensions have become extremely popular in Southern California, as well as lash conditioners and strip lashes. My current favorite lash conditioners are Latisse (Rx) and GrandeLASH. These prostaglandin-analog-containing products cause the lashes to grow longer, thicker, and darker. They are generally well-tolerated and have consistently predictable results, hence their popularity.

Lip plumpers. Frequently during my workday at Bella Skin Institute, I use injectable fillers to plump lips. In between treatments or in lieu of having a lip-filler procedure, there are glosses that can temporarily plump up the lips. These glosses work by sealing in moisture at the same time as slightly perturbing the sensitive lip skin. Cinnamon or pepper (capsaicin) derivatives in the gloss cause an increase in lip color and mild, attractive swelling. My current favorite lip plumpers are GrandeLIPS and Lucy & Co., the latter being the spicier of the two.

Brow enhancers. Brows are thick and shiny when we are young and tend to become sparse and pale over time. There are many things we can do to enhance the appearance of the brows with makeup. For a longer-term result, at our office we offer microblading and microshading (micropigmentation), brow tinting, and lamination. In addition to that, the same prostaglandin analogs that make lash hair grow also can enhance the brows. My current favorite products are GrandeBROW and Latisse. Both can be applied
topically at night to encourage the brows to become longer, darker, and thicker.

Dental whiteners. Everyone loves a big, bright smile with white teeth. For a complete overhaul, visit your dentist! In between, however, I love to use Colgate Optic White toothpaste and Dr. George's Dental White. Dental White is available on Amazon and comes with customizable trays. It is inexpensive and very effective for whitening and brightening teeth.

Sunless tanning. The safest way to get a tan is not to get one. But you can look tan with sunless tanning products. The active ingredient in self tanners—the one that smells funny—is a three-carbon sugar called dihydroxyacetone. It was discovered when used as a sweetener for glucose-intolerant or diabetic diets and was noted to temporarily stain the skin. This is the only active ingredient approved for use as a sunless tanner, so the different formulas out there have different packaging and cosmetic colors, application methods, etc. to help them look less orange-y and smell better. My current favorite sunless-tanning products are Jergen's Body Glow, Vita Liberata products, and St. Tropez. Having said that, whichever looks and feels best to you is fine. Anything to keep you from traditional UV-radiation-type tanning!

Body bronzers. I tend to use body bronzers more often to avoid the orange-y look of self-tanners (see
above). This results in a more natural- looking tan appearance to the skin, but the downside is that the tan color comes off a bit on clothing, and it is particularly noticeable on white clothing. My current favorite body bronzer is Westmore Beauty Body Coverage Perfector mixed with Too Faced body shimmer.

Nail conditioners. We all love healthy-looking nails. In order to have healthy nails, a great supplement with biotin and marine extract is Viviscal Pro. Topically, for dry, brittle nails, my current pick is Elon Nail Matrix Moisturizer, available online.

Hair protection. For shiny, healthy looking hair, we often recommend supplements, a prescription scalp solution, and a series of platelet rich plasma treatments (PRP). Products to protect the hair from sun and chlorine and hot tools are helpful in keeping hair shiny. My current favorite UV/chlorine protectant for hair is Kerastase Huile Sirene. For heat damage prevention, it is Chi 44 Iron Guard.

Hair supplements. Most of what happens with hair is an inside job, so supplementation with biotin, marine extract, plenty of protein in the diet, and silicon are important. Silicon supplements the outermost layer of the hair shaft at the time of growth, causing it to look shiny and healthy. Biosil is my current favorite silicon supplement.

Sunscreens. This is a question I am asked daily: What is your favorite sunscreen? There are many options that are—with stringent FDA regulations—proven effective. I always say, the best sunscreen is the one you will use consistently. A little trial and error might be in order to find the perfect one for you. For daily wear, SPF 30 or higher is best. My current favorites are Elta MD 46 Clear, ISDIN 50 Eryfotona Actinica, Alastin 36 Hydratint Pro, and Colorescience Sunforgettable 50 Brush-on Shield for convenient reapplication. For days out in the sun, I love Anthelios 60 Melt-in Sunscreen Milk. Coppertone Sport Broad (non-aerosol) sunscreen is another favorite for the body.

I have conspicuously left out my skincare favorites. There are some new proprietary formulations that I have been using lately that I am not at liberty to talk about. Yet, believe me, when the time is right, I will share with enthusiasm! At any rate, these are a few of my favorite beauty things. I hope some of these tried-and-true products find their way to your shelves and bring you nice results. Enjoy this beautiful summer, Babies!
The statements in this article are for general informational purposes only and do not substitute for individual medical advice.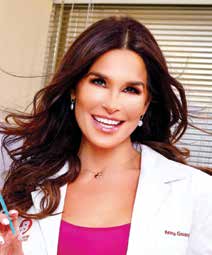 By Anna Guanche, MD, FAAD
Board-Certified Dermatologist
Bella Skin Institute