Allure Medical Aesthetics
November 3, 2022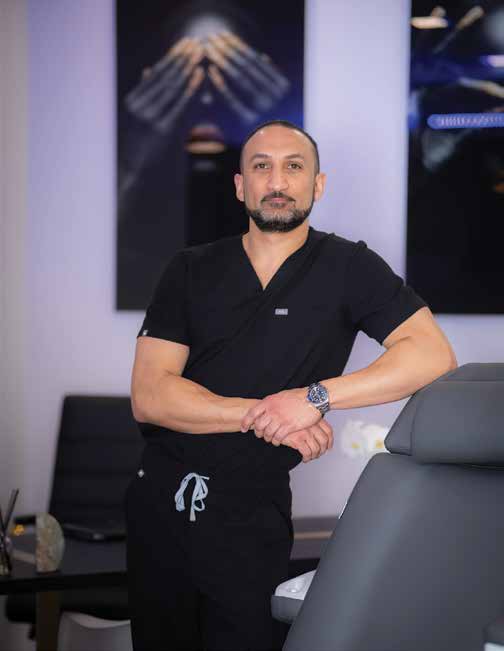 Let's face it—we all want to look and feel our best. Dr. Pedram Bagheri opened Allure Medical Aesthetics two years ago in Thousand Oaks to provide a variety of in-demand, personalized cosmetic treatments. Owner operated, Allure Medical Aesthetics merges non-invasive traditional procedures with the latest technical advances to restore the health and beauty of your skin promptly and painlessly.

In addition to their full range of aesthetic services, Allure Medical Aesthetics offers state-of-the-art medical laser treatments via Aerolase® Neo and CortessaTetra CO2. Aerolase Neo reduces acne, rosacea, spider veins, nail fungus, and beyond using gentle bursts of high-energy lasers without causing pain or bruising. Cartessa CO2 targets lines and wrinkles via the latest resurfacing technology.
Smooth skin, IPL, and fillers
SoCal's sunny climate often wreaks havoc on delicate skin. Lumecca intense pulsed light (IPL) helps alleviate sunspots and brown spots on your face and/or hands. Looking to add volume to facial features with minimal downtime? Consider fillers. Allure Medical Aesthetics helps clients reduce wrinkles with Botox®, Xeomin®, and Dysport. They also utilize platelet-rich plasma (PRP), which are blood cells containing growth factors that stimulate tissue regeneration to speed healing when injected in targeted areas.

Reduce fat and tone muscles
One of the newest treatments on the block, Emsculpt Neo® combines high-intensity focused electromagnetic and radiofrequency energies to sculpt your body, reducing fat and improving muscle tone without surgery or downtime. In just 30 minutes, this non-invasive treatment contracts targeted muscles, while radiofrequency energy melts fat and assists muscle recovery in the abdomen, buttocks, arms, thighs, and calves. Allure also uses Morpheus 8 to stimulate collagen production via radiofrequency to create a more youthful appearance.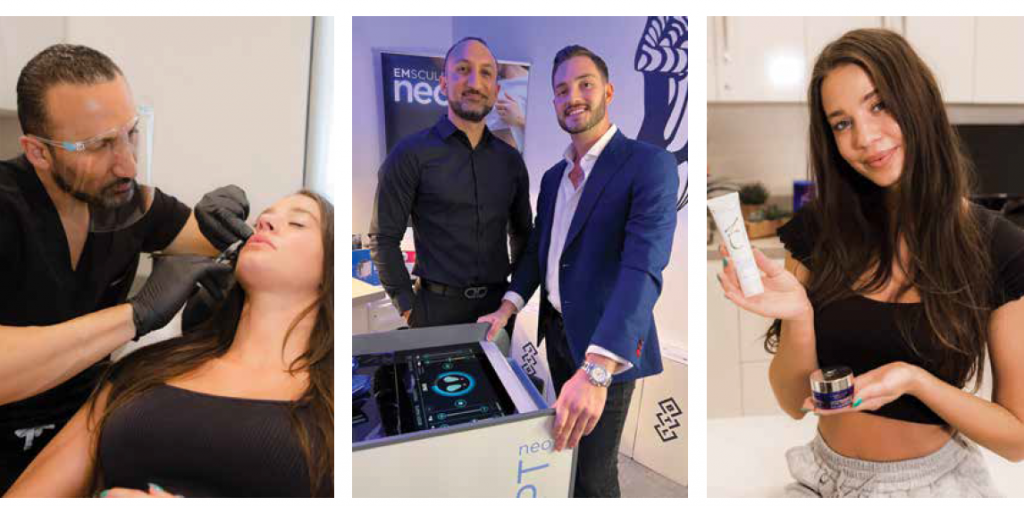 Let your natural beauty shine
Dr. Bagheri's expert team includes registered nurses Evelina Gillingham and Eli Majd. The doctor completed his internal medicine residency in Phoenix, Arizona, in 2007 and earned his board certification by the American Board of Internal Medicine (ABIM). He returned to Southern California to be closer to family and friends. His extensive training in and passion for aesthetic medicine inspired him to open Allure Medical Aesthetics in 2020.

Evelina Gillingham, a registered nurse, BSN, earned her B.S. in nursing from Cal State Northridge in 2014. She worked as a cardiac nurse in Las Vegas and a telemetry nurse in the Conejo Valley. Her keen eye for health, beauty, and aesthetics drew her to complete her aesthetic certification, training with top experts in the field. Registered nurse Eli Majd received her B.S. in nursing from Cal State Dominguez Hills. She began her nursing career in acute care. Eli has since trained in dermal fillers, neuromodulators, threads, lasers, and skin care.

All the practitioners at Allure Medical Aesthetics help clients feel amazing in their own skin via a variety of painless medical aesthetic procedures. Dr. Bagheri and his team's main goal remains "helping you achieve the best version of you."
Allure Medical Aesthetics
540 North Moorpark Rd., #6
Thousand Oaks
805.870.5848
ama-medspa.com
IG: @ama_medspa