Porsche Corral Days at Supercar Sunday
April 26, 2020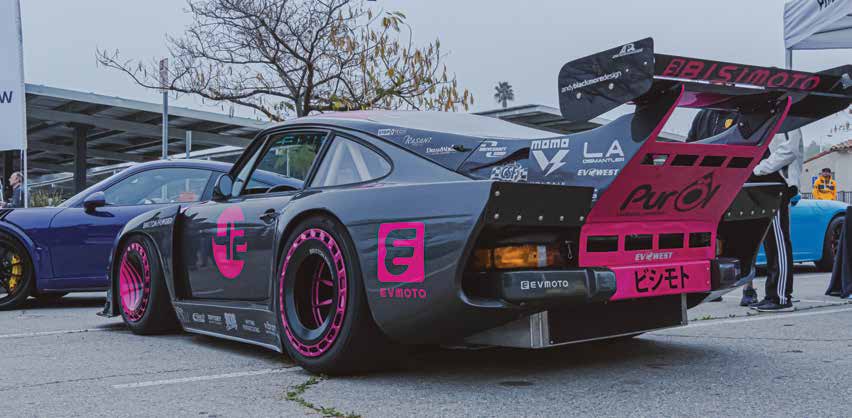 Porsche Corral Days at Supercar Sunday are incredible because you never know who or what type of cars will turn up. That is something that Supercar Sunday is known for as well—diversity. This past Porsche Corral was no different.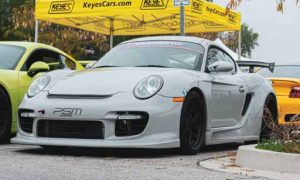 When we got word from Bisi Ezerioha of Bisimoto Engineering that he wanted to share one of his latest creations, we were hugely excited. It was not the first time Bisi attended Supercar Sunday, and we hope it will not be his last. Bisi was very kind to share his Bisimoto Porsche 935 K3 Electric race car with Supercar Sunday. The car makes 635hp, and yes, it is indeed all electric. Needless to say, it was the car of the day…perhaps, the year! The attendees went wild over the all-electric Porsche race car, and Bisi was equally excited to share and spend time answering questions for hours. It was awesome! Thank you, Bisi! Porsche Corral Day was a huge success with some of the rarest Porches on display as well as daily drivers and track cars. From air-cooled to turbos and RS Models, if Porsche made it, there was an example of it at Supercar Sunday.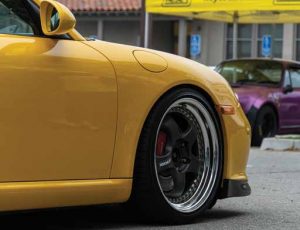 Not to get off topic, but it was a hugely successful morning with every type of other make and model on display as well. Hot rods, classics, imports, European, and just about everything else that can drive in, did drive in. It was fantastic! Supercar Sunday is a weekly event presented by Keyescars.com and Porsche Woodland Hills. The event is every Sunday at Pierce College in Woodland Hills.