The Murphy Auto Museum Grand Re-Opening
February 23, 2021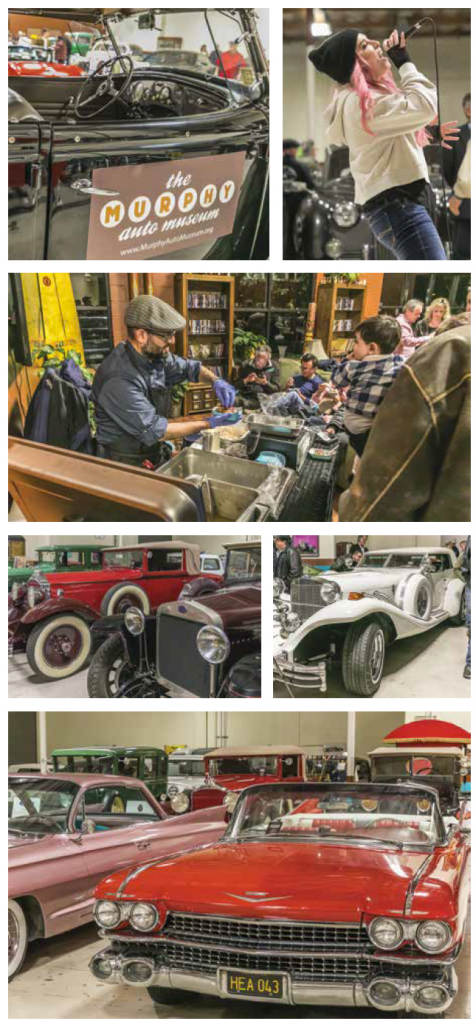 Prior to COVID-19, the Murphy Auto Museum, located in Oxnard, celebrated a grand re-opening event after moving its location to a more intimate and modern facility. The museum showcases stunning classic Americana automobiles and houses the Fireball Gallery, where local artists display their talents within the automotive niche. The gallery occasionally rotates to new artists throughout the year. Museum Director David Neel joined forces with Hollywood car designer Fireball Tim to theme an automotive experience that rivals others.
The event included pop star CELLESTE and six talented automotive artists displaying their work. Attending celebrities included Tony Dow of Leave It To Beaver, Master Pinstripper Johnny Martinez, and many others.
The museum is open 10:00 a.m. to 4:00 p.m. Saturdays and Sundays. From Memorial Day to Labor Day, they are also open on Fridays from 10:00 a.m. to 4:00 p.m. Last admission is 3:00 p.m. For more information, visit murphyautomuseum.org or call 805.487.4333.