Fitness Can Be Fun
October 13, 2022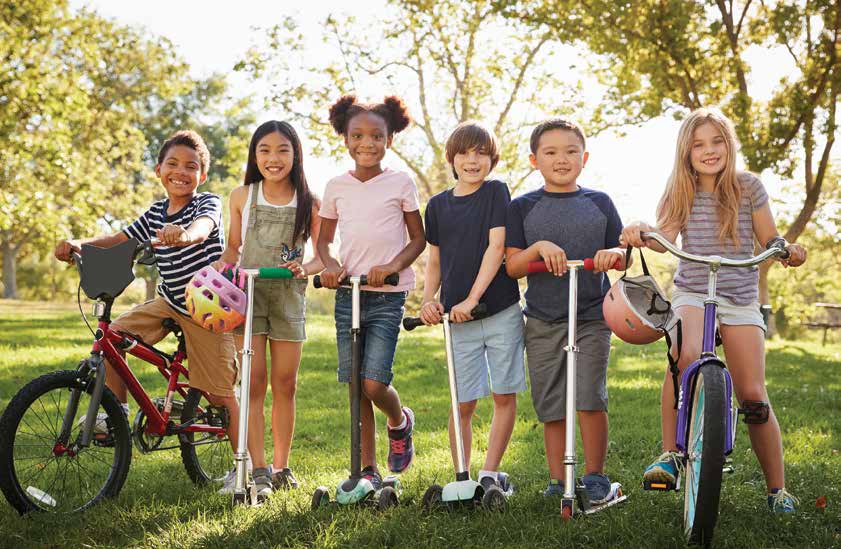 While your kids may not be ready to climb Mt. Whitney or scale Yosemite's Half Dome, they can certainly learn to appreciate the joys of fitness. Whether hiking across local trails or playing Frisbee with friends at the beach or local parks, kids quickly learn that fitness rocks at any age.

When it comes to kids (and us), the more fun the activity, the better chance they'll keep it up. Set up a volleyball or badminton net in your backyard or a basketball hoop over the garage. Let them emulate their favorite sports heroes—who all probably started at a young age. Even Tiger Woods appeared on television at only 2 years old—putting in front of an astonished audience.

Start dance lessons for those so inclined. Dance builds poise and balance. Teach kids basic yoga moves to keep them limber and foster self-esteem. Go for a run together. Explain to them about endorphins and that exhilarating feeling you get as exercise releases happy hormones that keep you running back for more.

Encourage your teens to exercise more than just their thumbs by getting them off their phones and video games for a while and out into nature. Organized sports are great but kids need to find other ways to work off that youthful energy as well. Keep an assortment of equipment on hand— from dodge balls to hula hoops. Engage their competitive streak and hold a contest between family members. Or divide into teams for a friendly game of volleyball or tennis.

Join a gym together and make working out a regular thing. Nothing bonds people more quickly than shared activities. Physical fitness also helps keep kids healthier, curbing childhood obesity and type 2 diabetes. Ask your kids what activities they love and make those happen regularly. They'll repay you with better moods and plenty of smiles. Clearly, there's no better reward.