Empower
September 7, 2023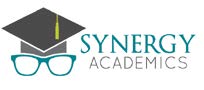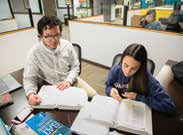 SYNERGY ACADEMICS
6700 Fallbrook Ave., #101, West Hills | 818.888.8665 | synergyacademics.com
Synergy Academics is a comprehensive, state-of-the-art learning center serving students at all educational levels—from elementary school through college. Students benefit from knowledgeable and compassionate tutors who care about their success and self-confidence. Tutors strive to build students' confidence by developing their natural strengths and turning challenges into triumphs. All students are evaluated and matched with tutors who truly understand their learning styles. Combining nurturing tutors with a positive and focused environment, Synergy proves to be successful in helping students achieve more than they might have ever thought possible. The West Hills tutoring center is ideal for one-on-one tutoring and offers an onsite study center, standardized-test preparation, college-admissions counseling, financial-aid services, and post-college and career counseling. Services can be booked by reaching out online or calling the office. A full-service academic resource center, Synergy offers customized services both in-person and remotely to work around a busy schedule. Synergy makes it easy to be a great student!
---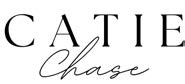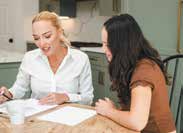 CATIE CHASE | COLLEGE CONSULTANT AND STUDENT LIFE COACH
805.450.6434 | catiechase.com | catie@catiechase.com
Catie Chase is a purpose-driven educator supporting each student's journey. Her compassion and guidance are rooted in empathy and are solution focused for student-centered success. Catie is committed to empowering all teens and emerging adults. For 20 years, she's specialized in helping neurodiverse learners (individuals who think and learn differently). Catie's commitment to school and college readiness, admissions, and career and professional development is an asset to the successful outcomes of her clients. A certified professional life coach, Catie supports students by giving them tools and practice skills to help them create desired outcomes. She is writing her first book, a self-support guide titled "Understanding Me: A Modern Girl's Guide to Managing Her Neurodiversity with Grit & Grace," where she shares strength-building strategies for neurodivergent intersecting identities and highachieving and twice-exceptional gifted students navigating their road to success.
---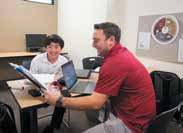 OAKS CHRISTIAN LEARNING CENTER
31255 Cedar Valley Dr., Westlake Village | 818.824.9449 |
oakschristian.org/oaks-learning-center
The Oaks Christian Learning Center has provided 10 years of educational support to students in the Conejo Valley. Whether participating remotely or on campus, students thrive at Oaks Christian (OC) Learning Center. The OC Learning Center is open to all public- and private-school K–12 students and has a full program of offerings from one-on-one tutoring to standardized-test preparation. The program has proven successful in helping students become independent learners that use skills such as goal setting and time management. Help is available for math, English, science, social studies, history, and foreign languages. Support is also available for online students and homeschool students. The OC Learning Center has served over 1,400 students in the areas of academic tutoring, SAT and ACT test preparation, and cognitive-skills development.
---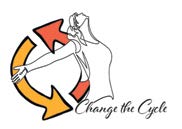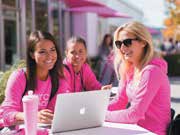 TECHBAR BY CODE IN PINK
SOCIAL ENTERPRISE FOR GIRLS' IT EDUCATION
760.889.1143 | changethecycleinc.com | changethecycleinc@gmail.com
Change the Cycle, Inc., a Calabasas-based nonprofit organization, provides financial assistance, mentoring, and skills training to girls in Los Angeles and around the world. Founders Amalika Ranasinghe and Chamil Hettiarachchi initiated a program called TechBar by Code in Pink—designed to teach young women technology skills and prepare them for the digital economy. TechBar is a unique social enterprise that offers IT services, such as troubleshooting and fixing and upgrading computers and phones on a mobile unit. TechBar travels to different locations in and around Calabasas, collecting used computers and providing IT help desk support. Customers enjoy a cozy and welcoming environment with coffee and cupcakes while supporting a good cause. The staff are local foster care girls enrolled in the program who receive on-the-job training, financial support, and a technology education to help them generate an income and change their lives. The program also connects these girls with mentors and role models to inspire them to pursue their passions.
---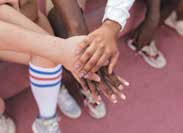 SPORT PSYCHOLOGY BY CARRIE HASTINGS
660 Hampshire Rd., #100, Westlake Village | 805.242.5771 | sportpsychologywlv.com
Dr. Carrie Hastings believes that athletes are more than their physical talent. That is why she developed Sport Psychology, a one-of-a-kind resource and counseling center for athletes of all ages and abilities. Her goal is to support the total wellness of athletes in our community by providing a space for the sport population to address mental health needs, sharpen mental skills, and become more educated on how total wellness contributes to peak performance. As the sport psychologist for the Los Angeles Rams and the Angel City Football Club, Dr. Hastings brings her experience of working at the professional level to developing athletes in our community. Providing sport psychology resources addresses the intangibles of sports while reducing the stigma often associated with mental health issues. Services include individual counseling, process groups, workshops, and guest speakers. In addition, the practice offers a comprehensive library to educate visitors on how mindset is linked to athletic achievement.
---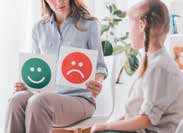 BEHAVIOR INSIGHTS, INC. | BEHAVIOR AND EDUCATIONAL SERVICES
6345 Balboa Blvd., #163, Encino | 805.506.3390 | behaviorinsights.net
Dr. Tammy Van Fleet is a board-certified behavior analyst at the doctoral level. She is the director and founder of Behavior Insights, Inc., and Social Skills Training Academy and is on the board of directors for Spectrum Workforce. Dr. Van Fleet has over a decade of success in teaching children, families, and schools strategies and tools to help young people overcome behavioral challenges. Behavior Insights, Inc., offers evidence-based services and assessments for individuals 3 to 18+ years of age and teaches strategies to help individuals be successful in a variety of areas. Dr. Van Fleet specializes in ADHD, anxiety treatment, emotional regulation, executive functioning skills, appropriate social skills, phobias, and attention and focus issues and uses techniques designed to teach children and young adults the necessary skills to be more successful in all areas of their life. She also works with parents and schools to ensure that children feel supported in every way. Dr. Van Fleet looks forward to helping our children and families in the best way she can.
---