Holiday Season Outdoor Entertaining
November 27, 2021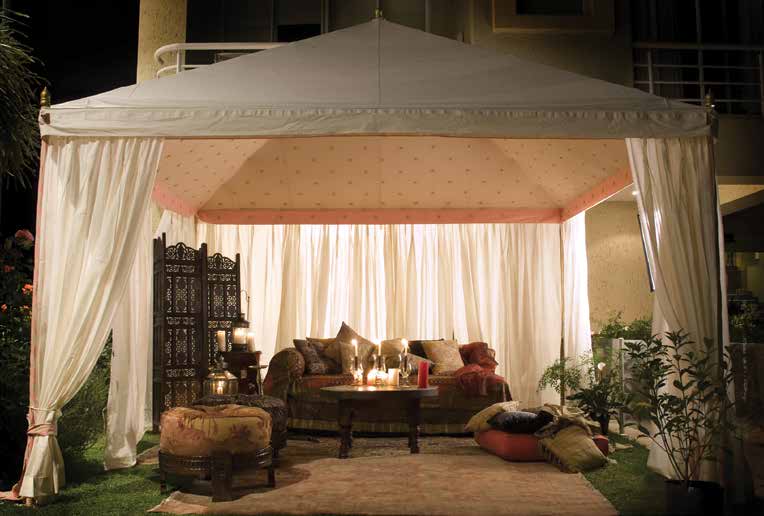 We are fortunate to live in Southern California and can utilize our backyards for outdoor entertaining pretty much all year round. We are spoiled with our mild weather, and when there is a chill in the air, we simply cozy up by an outdoor fire pit or add a patio heater. The outdoor ambience—with bistro lighting, candles, a warm fire plus cozy blankets to snuggle up with, and a warm drink—make the holiday nights outside enjoyable. Luckily, for those of us with young children, they are always in the mood for s'mores or hot dogs cooked by a fire. Tables with a fire pit in the middle of them are great if you don't have a built-in fire pit or fireplace.

Outdoor kitchens are handy, and if you have an outdoor pizza oven, they are perfect this time of year. Many people have their music piped in their backyards and some even have a TV on the wall to watch football or a movie. Of course, comfortable patio furniture with a cushion makes hanging outside more agreeable. For a cozy family evening, a backyard tent decorated with twinkle lights, cushions on the ground, and a table for dinner can be fun. Or if you are thinking of something more permanent, adding a patio cover also helps hold the heat in by night and can add shade by day.

Jacuzzi time is even better when it's cold out and all the steam is rising around the Jacuzzi. Getting out of the Jacuzzi
though is not fun in the chilled air, but having a fluffy robe waiting for you and slippers can get you back into the house with little discomfort.

This holiday season with COVID still amongst us will be a different holiday season yet again. Everyone has their own levels of comfort with being social, so having the option to entertain easily outdoors is a great idea!