Conejo Hardwoods
April 30, 2021
Cultivating Quality Without Compromise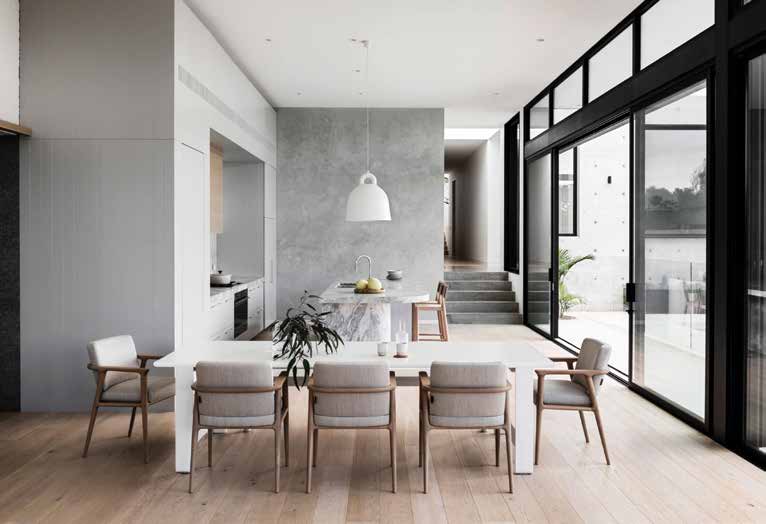 Conejo Hardwoods outfits some of L.A.'s most extraordinary homes with everything from custom mouldings to hardwood flooring and is one of the most significant players in the luxury hardwood industry. The company, which began 40 years ago, has developed into a one-stop shop for homeowners, designers, contractors, and developers seeking both exquisite hardwood and exceptional value.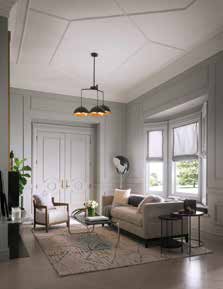 Conejo Hardwoods continues to focus on unparalleled customer service and satisfaction, low prices, and the highest-quality products. They stock their impressive Westlake Village showroom with a wide array of materials, including live edge slabs, doors and windows, architectural millworks, and countertops. They also carry a robust inventory of architectural wood cladding to enhance the look and lifetime of your structure. From indoor hardwood floors in a variety of styles to an extensive inventory of decking and fencing made from durable woods, including Ipe, Mangaris, and Garapa, they ensure each project turns out beautifully.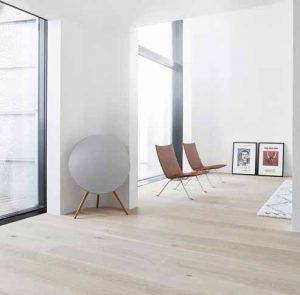 Satisfying customers remains the company's number-one priority. "Basically, we are always trying to do right by everyone, including our most particular customers," says Roth Johnson, current Conejo Hardwoods president. "We truly appreciate their forty years of diligent patronage." The company continues to cultivate a quality team built on both character and competence to consistently deliver an exceptional experience without compromise. Their legendary customer satisfaction begins with an intimate understanding of both the industry and their clients. Pricing at Conejo Hardwoods remains as reasonable as the day it was founded, so their discriminating clientele can procure the most beautiful materials at reasonable prices.
The company stays away from the mark-ups imposed by other L.A. showrooms. In doing so, they can offer luxury hardwood flooring that typically sells for $15/square foot at half the price. They also keep most products in stock. This leads to quicker turnarounds without restocking fees if customers order too much product, which typically occurs on most building projects.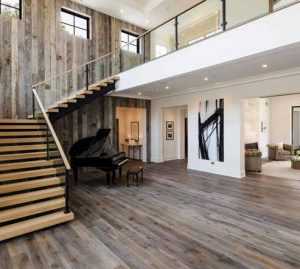 "Discerning Malibu and Valley residents don't like to throw their money away," says Roth, who understands firsthand how important a good deal is to even the most distinguished local customers. "We deal with very smart consumers. And that's the market we've developed our business around."
Choosing the perfect flooring, doors, and windows can set the tone for your entire home. Expert sales consultants in the Westlake Village showroom continue to provide clients from Agoura, Calabasas, Camarillo, Malibu, Moorpark, Newbury Park, Oak Park, Oxnard, Santa Barbara, Simi Valley, Thousand Oaks, Ventura, and Westlake Village with value added solutions from energy-efficient doors and windows to gorgeous floors and custom mill works.

Roth and his expert staff meld each client's personal style with the latest design trends, from European Oak flooring to durable Ipe, Mangaris and Garapa decking and fencing, to create the ideal look. Conejo Hardwoods continues to inspire local builders and homeowners with stunning, budget-friendly solutions, as it has for the past four decades.
Conejo Hardwoods
31275 La Baya Dr.
Westlake Village
818.889.0487
conejohardwoods.com