C Style: Ready, Set, Summer!
August 19, 2019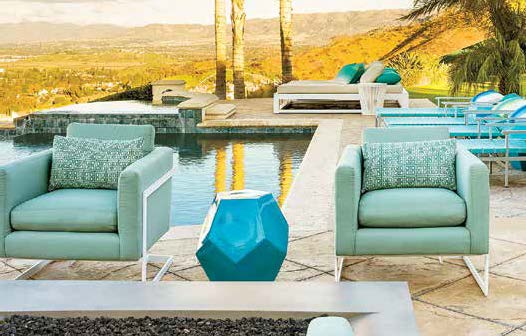 For many of us, summer is our favorite season. And with it comes sunshine, beautiful patterns, and summer colors to surround our homes with. Nothing is better than starting a day bursting with inspiration.

Here's what inspires me and my picks for this summer's must-haves:

1. As a color expert, I always start with color. Nothing is more effective for changing the overall look of a room than bold, bright colors. Saturated colors are best and most dramatic in smaller, more-confined spaces. For fresh summer colors, try Aruba Blue, Flamingo Pink, or my current favorite, Rose Season.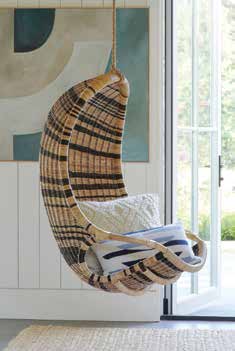 2. Hang out on your own indoor swing. Proving that chairs are overrated, indoor swings have made a comeback. The Luna hanging chair from Serena & Lily or the Moze indoor swing chair from CB2 are terrific. They create unexpected playfulness and comfort and are perfect for catching up on the latest happenings on your news feed or, even better, curling up with a good summer book.

3. Leading up to summer each year, I freshen up my clients' backyards with new outdoor cushions and pillows for a quick and easy way to change up and brighten their homes and make them feel fresh. Two of my go-to lines are Designers Guild and Perennials. This season I'm loving Perennials' "Tangled" for contemporary homes and Designers Guild's "Issoria" to add whimsy and color to more classic homes.

4. There's no one that makes finer outdoor rugs than Patterson Flynn Martin. Their outdoor Laguna Parquet collection made of Abaca comes in a variety of patterns and can be customized to your preferred size and color. They are naturally beautiful and work seamlessly in all settings.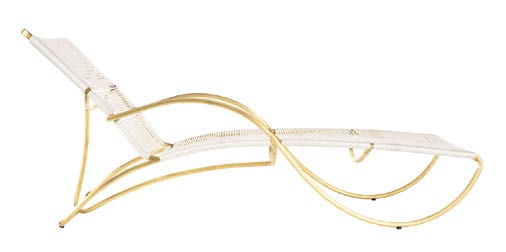 5. My current summer obsession is with the outdoor furniture collection by Walter Lamb that's been rereleased for Brown Jordan and DWR. Based on Walter Lamb's"1940's" collection, the classic outdoor designs have outstanding durability and were originally created from tubing of salvaged, sunken naval ships at Pearl Harbor. The updated collection is crafted with weatherproof brass and UV cording. The collection has already received the MoMA design award, likening these pieces to outdoor works of art.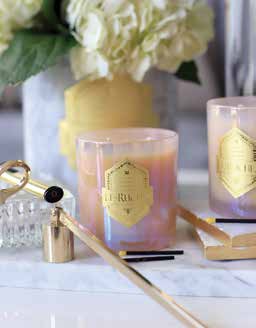 6. To radiate with style in the backyard and at the beach, the Weavers Folly beach towel by Mungo is a must. The Mungo mill may be located in South Africa, but it's pure California style. Mungo is a green company that uses sustainable production standards and natural fibers that are hand woven by master weavers. These towels will bring you summer joy for many years.

7. Marie Daage's hand-painted plates are exquisite and come in detailed summer hues that add sunshine to all your summer meals.

8. Lastly, the scent I'm using to stir up summer all season long is LesRuches' Spring Bois de Santal, which has an irresistible scent of sandalwood and bay rum. You will love it!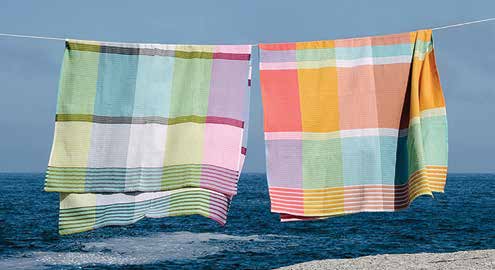 All items are available through mayawilliamsdesign.com.