C Style: Home Design in a New Decade
January 13, 2020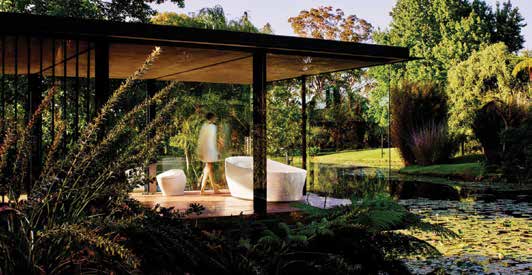 Ten years ago, the idea of securing your home from your phone or having your refrigerator self-order ingredients for your family dinner seemed unthinkable. But design, technology, and healthy home concepts are roaring ahead at a rapid pace and the 2020s will see significant changes to the home.

TECHNOLOGY
Smart home technology will go beyond kitchens and baths and into every room in the home. Hate it when you turn on the water and it's freezing cold? Delta brand faucets have created VoiceIQ Technology that can dispense the exact amount of water you need at the exact temperature you want it. Dacor Luxury Brand Appliances sells a line of refrigerators that allow the owners to peer in from their cell phone, and LG's line of InstaView refrigerators has a transparent door setting that allows the fridge to keep its cool. With two knocks, you can peek inside the fridge without opening the door. It also makes high-end, craft ice cubes to give your drinks an extra bit of class to take your entertaining to the next level.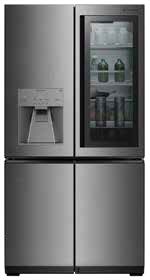 We already have robotic vacuums and lawn mowers, but more digital-assistance products are on the way to help with multitasking. LG invented Cloi, a robot that actively engages with people, providing information and services such as delivery, shopping, cleaning, organizing, and picking out the perfect wardrobe! In the near future, we will also have an artificial intelligence kitchen concierge that will turn food cookers on, let you know when to change your water filter, and let you know that you have food expiring.

For one of my clients, I'm decking out the bathrooms with smart-tech items such as Jacuzzi's Multi-Sensory Arga Swirltub, which stores and integrates Epsom salt into the water along with illume-therapy lighting and a neck-massaging waterfall spout, all controlled by a glass-touch remote control. But I'm also excited to install Toto's zero-gravity tub that allows bathers a weightless, zero-gravity floating experience for a meditative moment of relaxation, enhanced by special massage jets producing a therapeutic flow of warm air bubbles enveloping the entire body.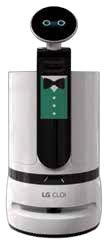 With modern technology fully incorporated into our homes, the AI will be able to detect exactly where we are in the home and accommodate our needs to that space by controlling lights, temperature, entertainment and TV systems, and more. Soon, today's TV will be a modern voice-activated projector system.

And it doesn't stop there. AI will also be assimilated into home security with facial recognition, monitoring systems, and smart locks. AI can assist with a helping hand to our growing elder population with giving them reminders about medications and turning items off. In cases of crisis, emergency services can be notified automatically.

SUSTAINED LIVING AND GREEN DESIGN
Environmental concerns and the need for sustainability has led to consumer demand for energy and water-efficient devices. There will be growing options of recycled materials, not just in stone and tile but also in building products. And as new innovations and sustainable buildings continue to be designed and constructed with recycled materials that surpass the quality of wood, steel, brick, and mortar, there will also be advances in construction design to include the use of natural sunlight, further offsetting home-energy costs.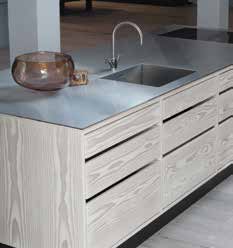 Architects anticipate a significant importance in lighting-technology systems over the next five to 10 years. These changes not only contribute to the increased energy efficiency of buildings, but also enhance the lives of people. KB Home Projekt is showcasing the future smart homes that will not only turn on the lights for you but will link them to your personalized circadian rhythms.

While cost-saving solar has been the recent trend, architecture incorporating more natural light is increasingly being adopted because natural sunlight has been proven to make humans happier and healthier – and of course, more productive. Buildings and homes will be built with composite materials and new glass and glazing technologies that are automated to the time of day and year to maximize the amount of sunlight entering a space.

HEALTHY LIVING
Environmental health issues will also be a focus in residential environments in the decades to come. A recent national consumer survey found that a quarter of homeowners were at least suspicious that their home may be causing health problems, while an additional 20% were unsure whether to be concerned or not. Since renters have less ability to control their residential environment, they express even higher levels of concern. Indoor air quality tops the list of healthy home concerns, but water quality and potentially harmful materials or chemicals in the home also are commonly mentioned. Greater consumer awareness and growing mistrust of government and industry are likely to push healthy home issues to even greater levels of awareness.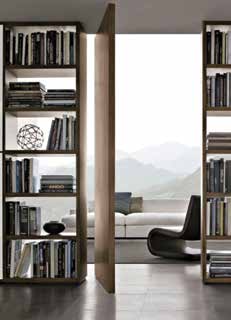 One of my absolute favorite products is one you barely see. Delos and their Darwin Home Wellness Intelligence Network monitors the air in your home and removes toxins, expels odors, and reduces allergens. It also passively tests air quality in real-time and automatically turns on the heating and cooling system to provide you with fresh air exactly when you need it.

As humans live longer and the population of 65+-year-old adults that feel 45 grows, being health conscious is easier than ever with advancing wearable devices from Apple, Embr, and Fitbit that track much more than your steps. They have their way into our home scales, fridges, and mirrors!

GENERAL TRENDS
Lifestyles have become more informal and homes are reflecting this. Formal living rooms and dining rooms are disappearing and being replaced by great rooms, dens, and open-space layouts. With this movement to informality, outdoor living will be even more of a focus in the '20s. While initially decks, patios, and outdoor grills were the focus, this trend has expanded to outdoor kitchens and even fully furnished outdoor rooms.

Architects are designing larger windows from floors to ceilings and very minimalist interiors. Simplicity is everything. It will be interesting to see if this continues or if we'll once again thrive for maximalist design.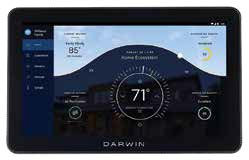 In the coming years, your wish is the room's command! Can't decide whether a room should be a den, an office, or for guests? You're in luck. Rooms will be designed with walls that move. A simple voice command will reconfigure a room into a completely different setup. Moveable walls will offer a multitude of options throughout a single day. Flexible space can become a bedroom, office, or entertaining area.

Social media has also added a new chapter on interior design. It has brought interior designers and their designs to households in a new, very accessible way. It has taught consumers with no previous exposure to design to understand and value design. It has taught them to rethink their lifestyle while considering a range of styles inconceivable before. This has allowed them to be comfortable enough to approach styles that they previously couldn't imagine in practice. In the '20s classic blue is cool, huge floral wallpaper is in demand, green kitchen are to die for, and full-sized furniture and pastels from the '80s are back on trend.

The roar is coming back to the '20s, and I hope you're as excited as I am for this decade's design innovations.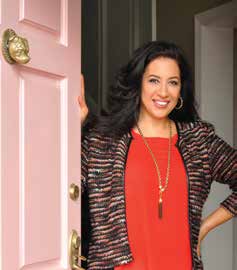 MAYA WILLIAMS DESIGN
818.854.6031
maya@mayawilliamsdesign.com
FB: MayaWilliamsDesign
IG: mayawilliamsdesign