3 Fs: Fashion, Fixtures, and Food
September 21, 2022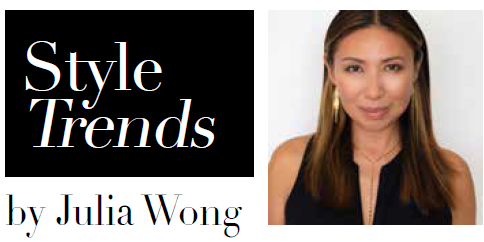 As the world begins to open up again, people are eager to get out and visit new places. This summer was the perfect time to visit Europe. I was on a mission to find new ideas, inspirations, and patterns for my designs. My first stop was London and the Victoria and Albert Museum with its African exhibit. The patterns and prints immediately stood out to me with their bold flair. I always want my designs to have a global focus. Integrating different cultural influences into design creates both pleasing and interesting visuals as well as intellectual depth. African patterns are a current favorite of mine. Their bold colors and striking lines create strong bones for an interior that evokes a powerful visual effect.

Aside from my beloved hometown of London, I paid a visit to my other favorite place in Europe: the beautiful city of Florence. The city's unique blend of understated luxury and historical grandeur creates an atmosphere that never fails to impress. If Europe is the center of art and history, then Florence is the heart.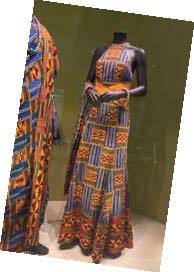 My stay began at Palazzo Vecchietti. The Palazzo is steps away from the Piazza della Repubblica, located in the heart of the city. Florence houses many world-famous paintings, such as The Birth of Venus. The color palettes of classical paintings have always influenced my personal design choices when creating interiors. On my museum date, I wore a structured print crepe dress—for a feminine look that provides ease of motion. After a day of walking the streets of the city, returning to the Palazzo felt like returning home. The hotel's stylish but comfortable ambiance gives the allure of a foreign city with the plush comfort of home. The hotel features quintessential Florentine luxury linens that are pressed and soft, perfect to fall into after a long day of walking and carrying around shopping bags! It truly felt like a home away from home.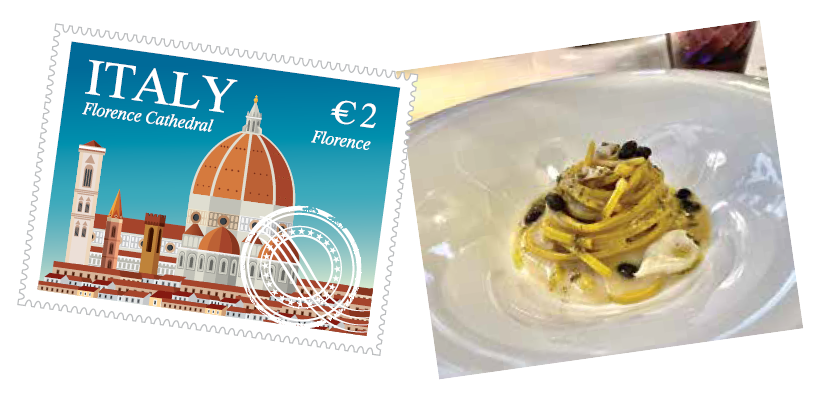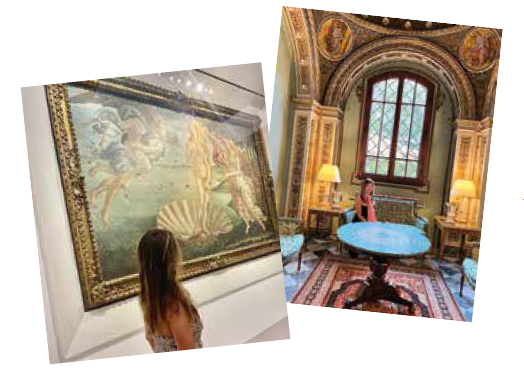 With the transition into fall just around the corner, it was time to hunt for a few new staple pieces for my wardrobe. And what better place to do that than in Florence? Transitioning away from the sweat pants and T-shirts that constituted work-from-home attire, I took the opportunity to take in everything from the bright colors and geometric shapes of London street fashion to the class and elegance of Florence's innovative boutiques in search of a more polished look. There were all kinds of styles and silhouettes to choose from. Perusing the Florentine boutiques, I stopped in at Ermanno Scervino. The shop utilizes lace cut-outs and sculpted silhouettes to create effortlessly elegant fashions. I found a cashmere poncho sweater with a jagged-lace insert trim, the perfect fall moment for an Angelino. Among my other finds was a classic neutral-toned oversized sweater—just right for a quick coffee date. It can also be thrown on with ease, even when you've slept through your alarm! Fall is the epitome of urban meets comfort, encouraging us to break out the knitwear and stylish pleasure wear. It brings to mind femininity with an effortless flair, with shades of camel and tones of tangerine and green.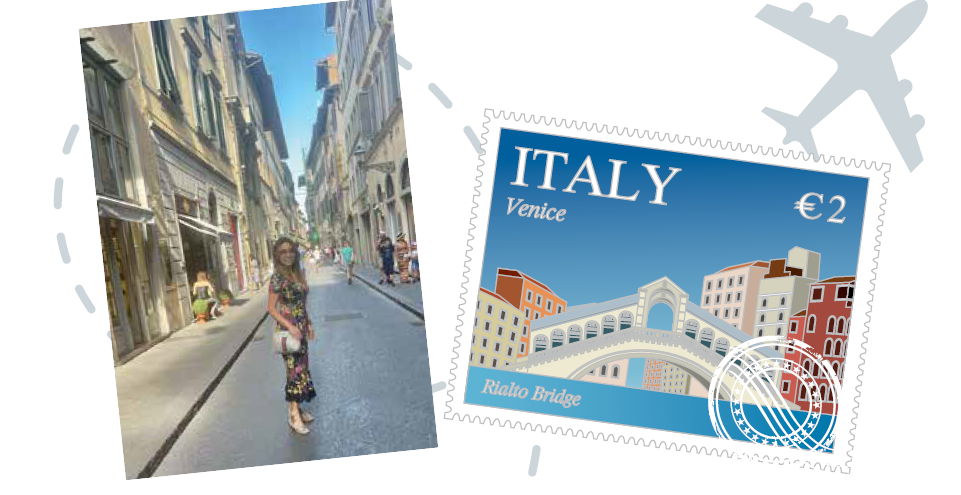 Under the influence of a delicious glass of wine and a five-course Michelin-starred dinner at Borgo San Jacopo watching the Arno river leisurely flow by, I realized how much I had truly missed traveling these last few years. Florence and all of Italy itself are filled with little moments of romance and beauty. After leaving Florence, I came to the floating city of Venice. Venice has been an influence on my designs since the beginning of my career. I often incorporate Murano chandeliers as eye-catching fixtures in my projects.

Design, fashion, and art share many similarities with travel—all are physical experiences that engage with the emotions and the senses. Both design and travel serve to transport the observer. As a designer, I am so often inspired by my travels and personal experiences because of these tactile and visual avenues of influence. juliawongdesigns.com

Article co-written with Chloe Wong.