Dr. Daniel Rosen
May 7, 2021
Bringing the Personal Touch Back to Medicine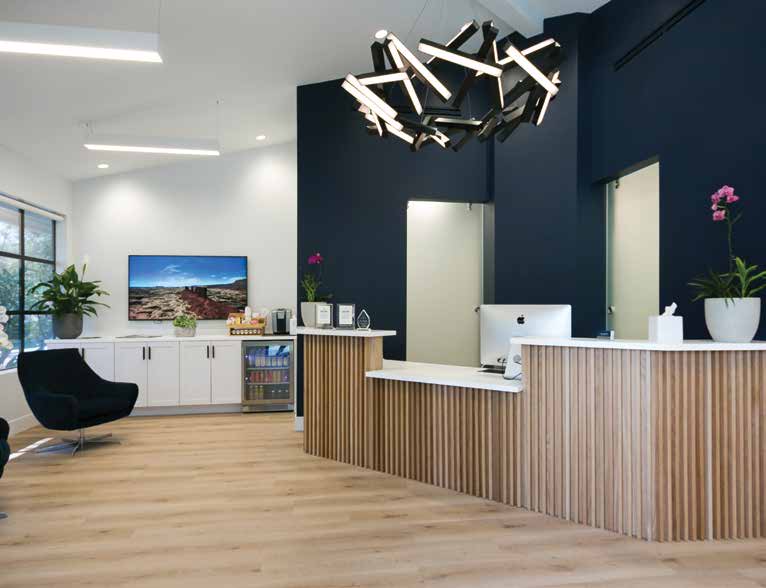 During a year unlike any other, it's reassuring to know Dr. Daniel Rosen and others still managed to bring a personal touch to their patients.

"This year, Calabasas Medicine became essentially a COVID-19 practice," explains Dr. Rosen. "Patients worried every medical issue was a possible COVID symptom. I mostly practiced reactive rather than proactive medicine." His concierge-style practice became invaluable to patients since the compassionate doctor can care for a smaller group of patients than a typical medical office. The yearly concierge fee includes comprehensive care with on-call access to Dr. Rosen 24/7, 365 days a year. The office also provides immediate access to leading area specialists plus emergent hospital management to help navigate the often-confusing hospital setting. Membership rates, which can be found on Dr. Rosen's website, vary for singles, couples, and families with children.

"We were among the first medical offices in the area to test and treat COVID-19 patients," notes Dr. Rosen. "We offered drive-thru tests with fast, 15-minute results. That way, no patient entered our doors with a positive result. I could treat them without jeopardizing myself, staff, or other patients who came into our office." He offers telemedicine services as well. Dr. Rosen's office also enhanced its safety protocols with top-of-the-line air purifiers in every room and a retro-fitted air conditioning system with special UV properties to inactivate many airborne viruses.

At Calabasas Medicine, all your medical needs can be accessed under one roof, including a state-of-the-art in-house laboratory for immediate test results, a convenient in-house pharmacy, digital imaging, ultrasonography, extensive cardiac testing abilities with EKG, echocardiogram, and stress testing. The practice also employs some of the most caring staff around, with over a century in combined primary care experience. At the center is Dr. Rosen, who has personally seen and managed myriad medical illnesses and emergencies.
"I cared for many COVID patients this year. Fortunately, none required hospitalization." He adds, "Things are gradually feeling a bit more normal." The doctor encourages everyone to get vaccinated and begin scheduling regular check-ups, mammograms, and other routine tests and treatments. When patients ask him if they're safe going into his office, he replies, "I have a wife and two young daughters. I would never endanger our lives." Dr. Rosen and his wife, Lauren, recently welcomed Riley into their lives. Giving birth during a pandemic is never easy. They, along with three-year-old Reese, continue to thrive. The good doctor took it all in stride, maintaining excessively safe and clean protocols to ensure that everyone, from his family to his patients, remains healthy.
"Unlike most other board-certified internists, I was trained to handle acute and critical care hospitalized patients," explains Dr. Rosen. "This has helped me manage most hospital-worthy cases outside the hospital, including COVID-19, resolving issues before they become more serious." No wonder he's been recognized as a "Top Doctor" by the Los Angeles Times (2019, 2020) and Los Angeles Magazine (2020).
Dr. Rosen and his dedicated team continue to add their personal touch with patients. They all look forward to a renewed normal, serving Calabasas and the surrounding communities for years to come.
---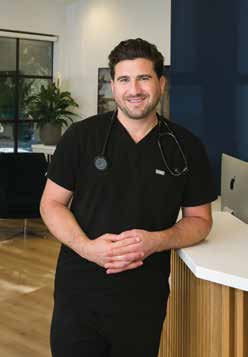 Dr. Daniel Rosen
Calabasas Medicine
23621 Park Sorrento, #102
Calabasas
818.797.8000
calabasasmed.com