Courtyard Pharmacy
September 7, 2022
Patient-Centered Care in the Heart of Calabasas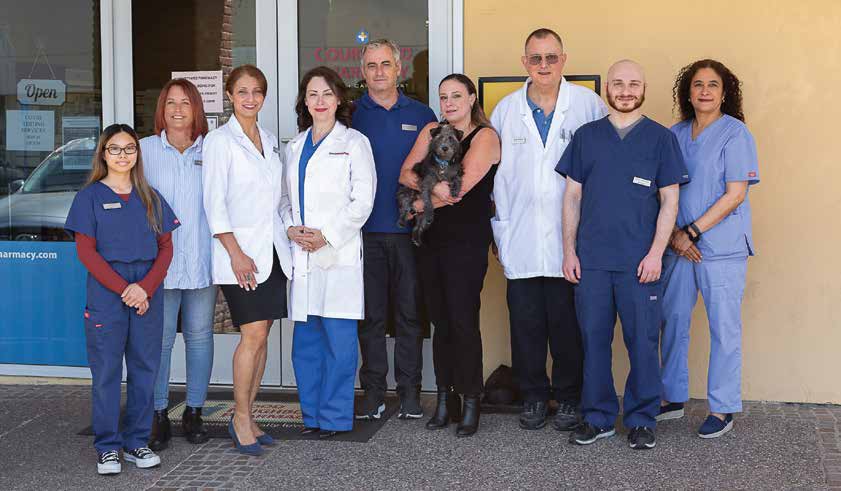 Have you ever visited a pharmacy that treated you like an individual with unique health needs and prioritized your wellbeing and longterm goals? Most of us have not, but luckily for those of us living in Calabasas, Courtyard Pharmacy offers xactly that.

Owner and chief pharmacist Greta Goldshtein opened Courtyard Pharmacy in Calabasas during the summer of 2019. Remaining open throughout the pandemic, Greta and her husband, Ross, worked to meet the demands of the community looking for sanitizer, gloves, masks, supplements, and advice on how to keep themselves and their loved ones safe. As soon as it was possible, Goldshtein obtained COVID vaccines, becoming instrumental in vaccinating local teens with the Pfizer-BioNTech vaccine when it was approved for their age group. Since then, she and her team of pharmacists have vaccinated thousands of people ranging in age from 5 to 105, and they were also on the forefront of offering COVID testing.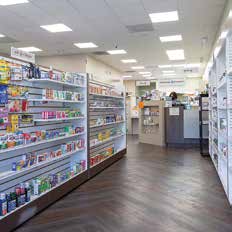 Goldshtein continues to expand the services offered at Courtyard Pharmacy to meet the needs of her community. "We are actuating our goal of creating a patient-centered health hub to support the wellbeing of our community," she notes. Her latest partnership with USC School of Pharmacy and L.A. Care Health Plan provides disease management services to improve the health of patients with diabetes, hypertension, heart failure, and other chronic health conditions. Additionally, following Greta's career- long passion for utilizing her training as an Advanced Practice Pharmacist, the pharmacy now offers in-house HbA1C and cholesterol testing. And Courtyard Pharmacy's Travel Health Clinic provides international travelers with vaccinations and comprehensive advice for avoiding pitfalls from A (altitude sickness) to Z (zika).

The increased demand for services has allowed the pharmacy to expand and grow its team from two individuals to a team of pharmacists, interns, technicians, and support staff that are all equally dedicated to the health and care of their community. Providing this level of personalization and deep care takes commitment and a lot of time and hard work. Not ones to take the easy way out, Goldshtein and her team remain fully committed to doing things the right way for their clientele.